Every athlete, regardless of what sport, puts in a lot of effort, sacrifice and discipline. When they win something, the words of encouragement and support from people help to boost their morale. While local female bodybuilder Joan Liew gets lots of support from her fans, family and friends, it is sad that she never received any recognition from her country.
[Read my interview with Joan Liew on Yahoo! here.]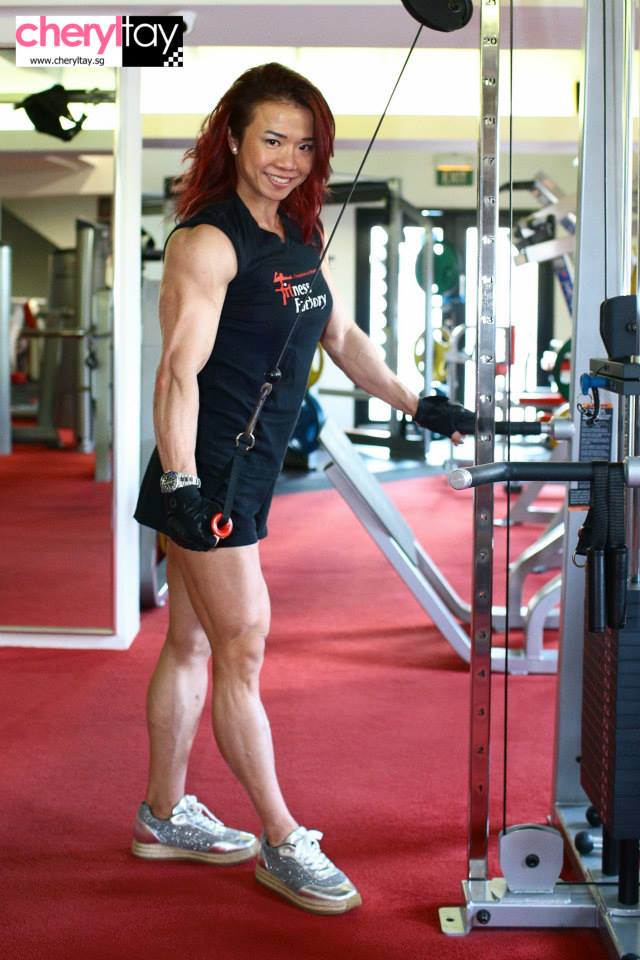 Since her debut in 2000 when she won her first Asian bodybuilding championship title, she has gone on to win on the Asian stage three more times and has won in USA twice – the USA Tournament of Champions Women's Open Bodybuilding Championship in 2011 and the recent Arnold's Amateur International Bodybuilding Women's Physique (tall category). But throughout it all, not once has she gotten any form of a congratulatory message from the Singapore Sports Council.
Over the years, Joan has received tonnes of media coverage, so I believe (she believes too) that the local sports authorities know of her achievements. Let's not even talk about money here, but a simple message of 'Congratulations' is what she is asking for.
"I hear about sports excellence all the time, but I've never received a single cent from the government in my pursuit of this sport," said the 38-year-old. "The SSC know who I am. I get a fair share of coverage. I'm not even asking for money, though financial support would be good of course. I'd appreciate some form of congratulatory message. I'm putting Singapore's name on the international scene, at the highest level of competition. A simple message would do."
It doesn't help that there is no National Sports Association (NSA) for bodybuilding at the moment, although there are two active bodies – Bodybuilding Singapore and Singapore Bodybuilding and Physique Sports Federation – still promoting the sport.
Well, bodybuilding in Singapore seems to be sidelined – the next SEA Games to be held in Singapore will not have bodybuilding on its list. Sigh.