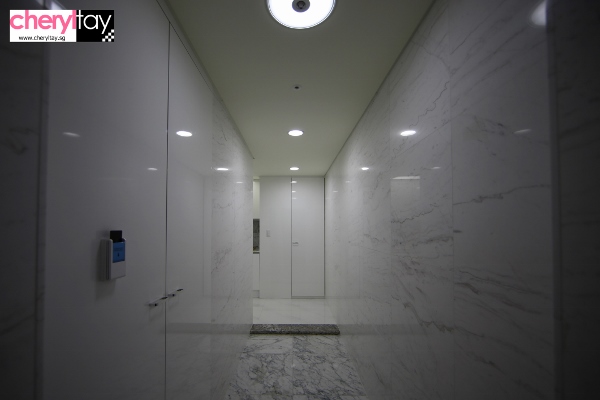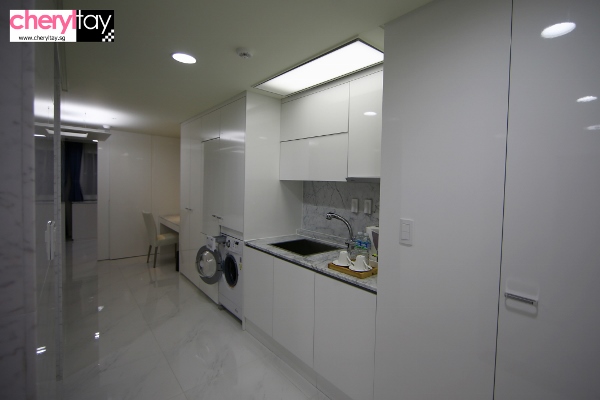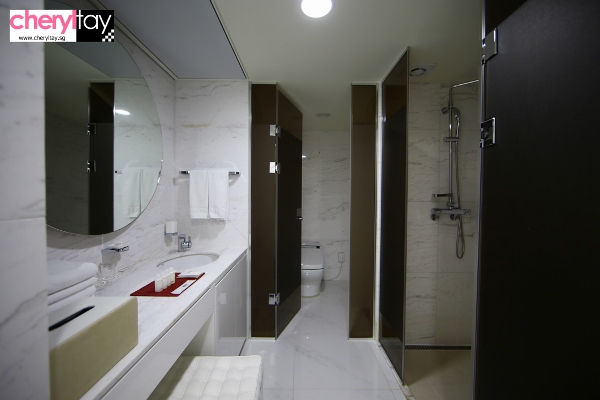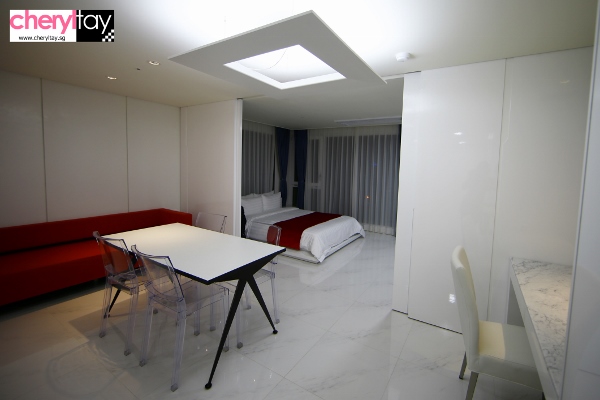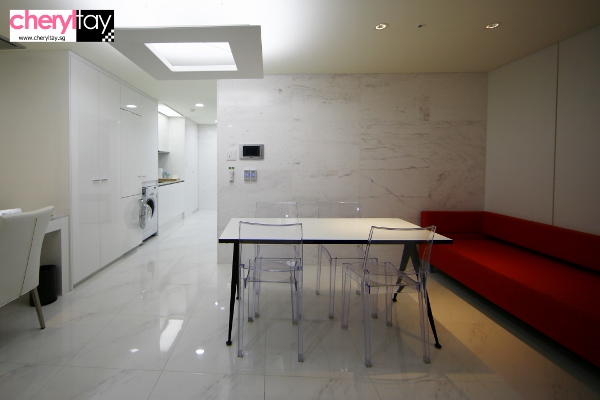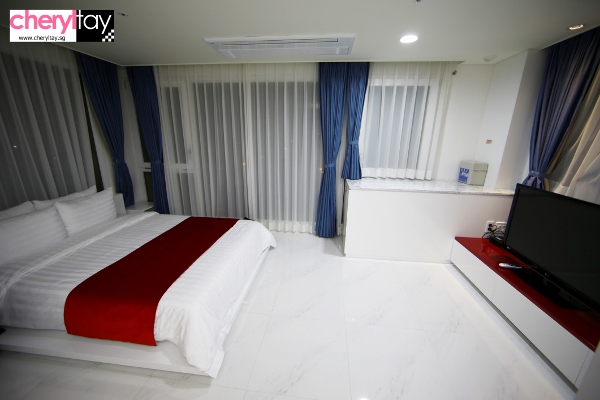 "WHOAAAAAAAAAAAA…" was the first thing I said when I entered my suite at Ocean Palace Hotel. The minimalist design worked for me and I really like the room a lot. Each room and suite has a dining area and kitchen with stove, refrigerator, washing machine, flat-screen TV, sofa and private bathroom. It is severely under-utilised though, having it all to myself.
Located in Seogwipo City (south of Jeju Island, the hotel is just a 10-minute walk to Cheonjiyeon Falls. Another beautiful attraction near the hotel is Oedolgae Rock, just 2km away. There is a fresh seafood market behind the hotel and lots of themed cafes for you to hop around. Heh, a men-only 'massage' district awaits as well.
Two nights is not enough at Ocean Palace – I need a week here!
(Video of a walk-through the room can be found on my Instagram)