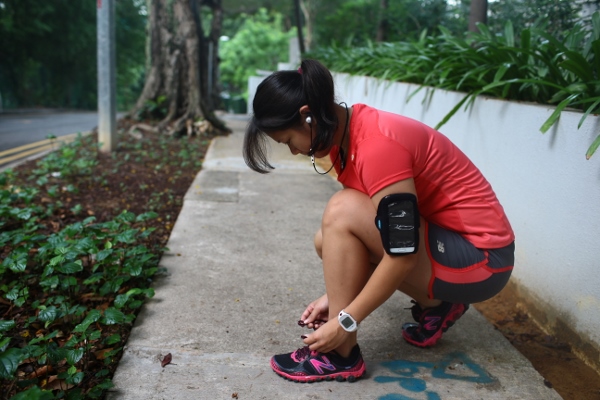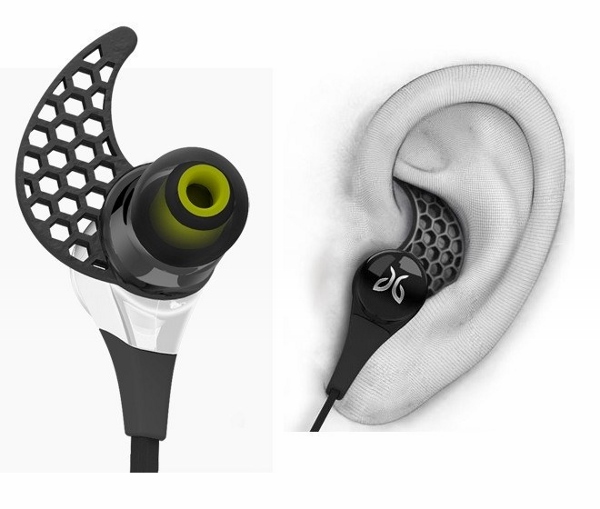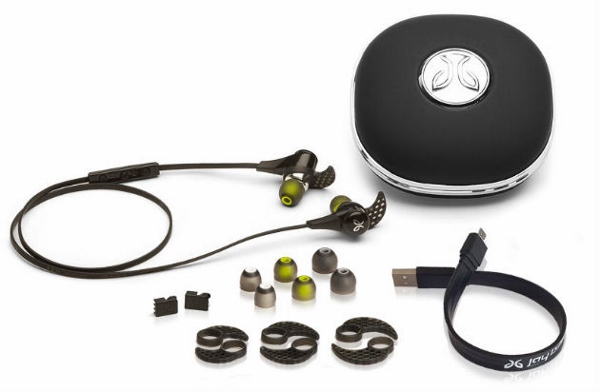 Strangely, I just realised that this is my first of Bluetooth earphones. I do have Bluetooth headsets so I can use my phone hands-free while driving, but those are one-sided. So I was actually quite happy when I received this pair of Jaybird BlueBuds X earphones, as I can use them with my workouts.
They work with any Bluetooth-enabled device – like smartphones and tablets – for iOS, Android, Windows. That makes it very useful for me, because I'm on Android and I have experienced earphones which are targeted at iOS – means I can still use them on Android but with less functions.
You can use them to listen to music and also to answer phone calls. There is a silver button you can use to answer or end calls, while the volume buttons can be used to jump tracks if you hold on to them for a few seconds.
Bluetooth earphones mean having to remember to charge the earphones, but it is more convenient to use because I don't have the cords hitting me as I run and I don't have to worry about untangling the cords.
After using it on my runs (I don't listen to music when I lift weights but you can if you want to), here are five things I like about the Jaybird Bluebuds X:
1) Sleek design
I like the sleek design of the Bluebuds X, especially with the 'butterfly wing', and it comes with a stylish case that you can keep them in. The earphones are made of plastic, thus being lightweight (and smaller too) compared to other Bluetooth earphones in the market. The 'butterfly wing' you see is not a display accessory; it fits into the flap of your ear to keep the buds in and secure them so that they don't fall out when you're doing your sport activity. There are different sizes for the silicone buds and the wings, to ensure that you get the right fit. The cord can also be adjusted if want it tighter and not hanging around your neck.
2) Totally sweatproof
Your sweat will not ruin the earphones and you also can wash them under the tap after each run, so that they will not smell. The Bluebuds X have plastic and rubberised connections to keep them sweatproof. In addition, they have a lifetime warranty for sweat-related issues.
3) Good sound quality
When sound is compressed on your phone then sent through the air via Bluetooth, it gets decompressed by the Bluetooth earphones, resulting in packet loss. To overcome that, the BlueBuds X has pretty good Bluetooth wireless-streaming capabilities, thanks to its SHIFT technology that ensures the quality of the sound is not compromised when it reaches your ears. Just make sure you find a good fit for the earphones, so they can sit in your ears tightly and deliver sound properly.
4) Sweet personal assistant
Don't be surprised when a lady starts speaking to you – her name is Jenna and she will tell you when your earphones are on, when they are ready for pairing, when the earphones are connected to the device and when the battery low. It's a pleasant voice so it will not annoy.
5) Sufficient battery duration
To charge the earphones, one side can be opened for a USB charger to be connected to it. It has its own integrated rechargeable battery and one charge can last up to eight hours if you use it moderately. If you play your music very loudly or answer calls too frequently with it, then the battery may not last as long.
The Jaybird BlueBuds X retails at S$239 at EpiCentre, EpiLife, SingTel Hello! shops, Starhub, Nubox, Newstead, Digital Style, DG Lifestyle, Decibel SG and DigiVue. Jaybird is exclusively distributed by Leader Radio Technologies Limited in Singapore.