Finally, after 10 long weeks of intense challenges, Fit For Fashion 2 crowns the winner – Jackie. If you missed the last few episodes, here's a brief rundown:
Episode 7 – Cika was eliminated
Contestants had their endurance pushed to the limits, as they had to hold onto a telephone pole for as long as they could. As the hours went by, trainer Mitch removed the notches they were balancing on so it became harder for them to hold on. Sam was the first to drop from the pole and it was Jackie who won the challenge after four hours.
Tasked with old Hollywood Glamour for the fashion challenge, the contestants were taken to a movie back lot for a classic black and white photoshoot. Jess channelled her inner Marilyn Monroe and won the fashion challenge convincingly.
Finding themselves in the bottom two were Cika and Marlon. Cika had to stop her workout midway when she started feeling pain and soreness around her C-section scars.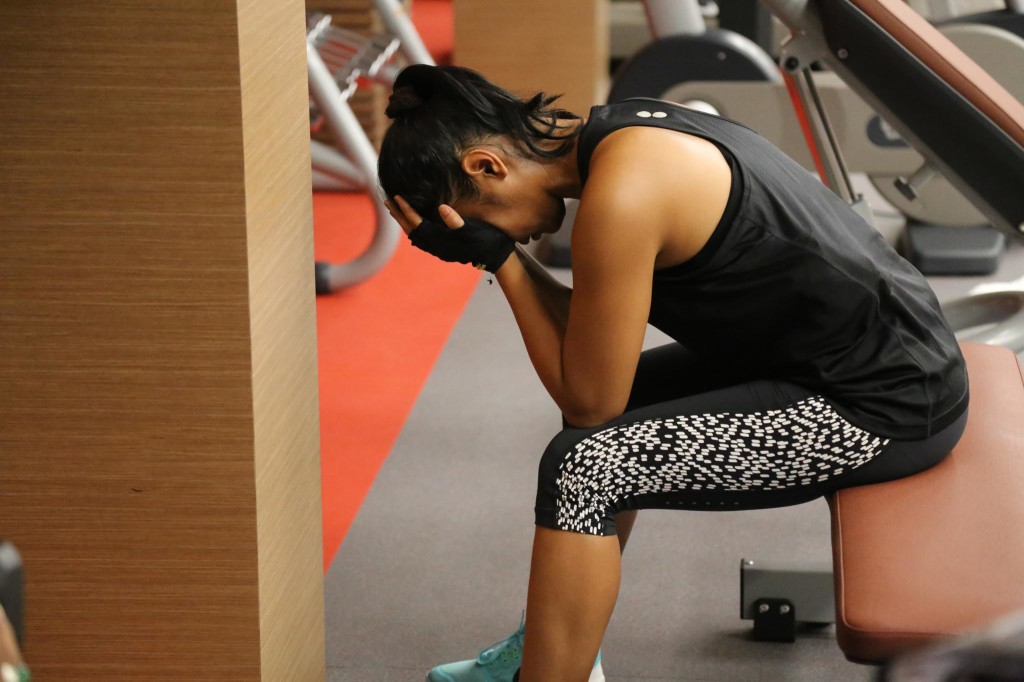 Sinking into a vulnerable position, Cika could not convince the judges that she should stay, admitting that she missed her newborn daughter a lot. Ultimately, Cika was sent home.
Episode 8 – Vladimir was eliminated
Split into teams of two – Sam and Kyle, Jackie and Jess, Marlon and Vladimir – contestants had to do a 'triathlon' for their physical challenge. The three-part challenge (a swim, a dig and a drag) was capped off by a 'memory challenge' where they had to look at a nine-square puzzle and memorise how it looked like.
They only had three seconds to view the puzzle, so if they couldn't remember it correctly, they had to go back and redo the three-leg race again. Coming from behind to win this was the all-girl pair of Jackie and Jess.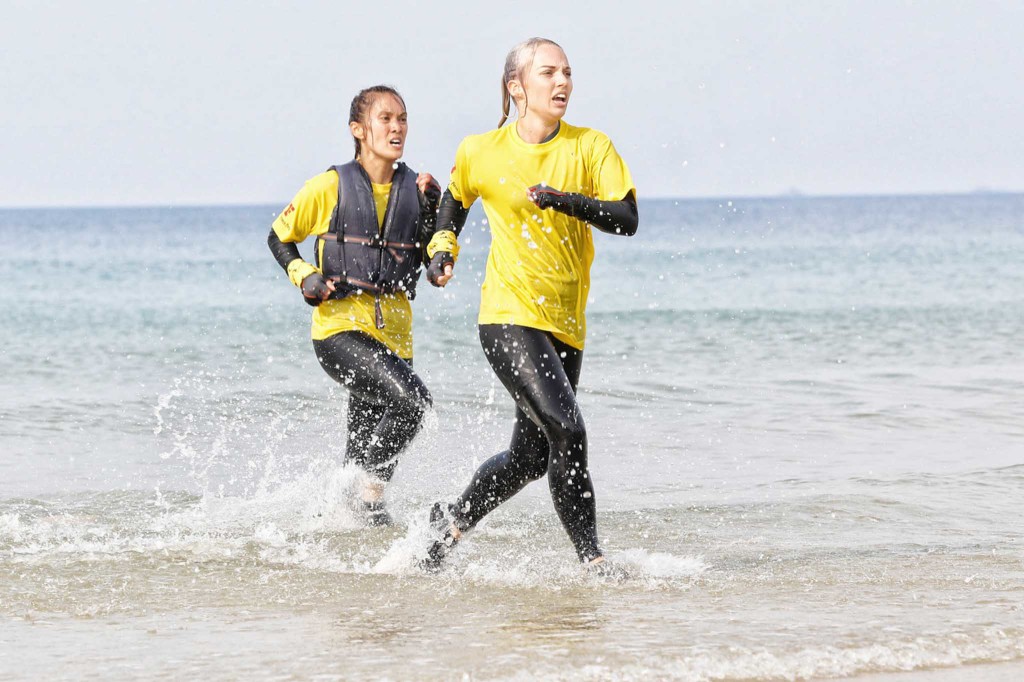 For the fashion challenge, contestants had to put together an ad campaign to promote Bintan Lagoon Resort, including choosing their own outfits for the photoshoot. Failure to improve landed Vladimir and Jackie on the chopping board, in what was possibly the most intense elimination round ever.
Tension in the air grew thicker as Vladimir remained defensive and was unwilling to change. An upset judging panel thus decided to let him go.
Episode 9 – Marlon was eliminated
Things get more exciting as the end is near. In an obstacle course, contestants had to put together a motivational word (for example, Beautiful for Jess and Limitless for Jackie) as they climbed ropes and tackled a flying fox amongst other tasks.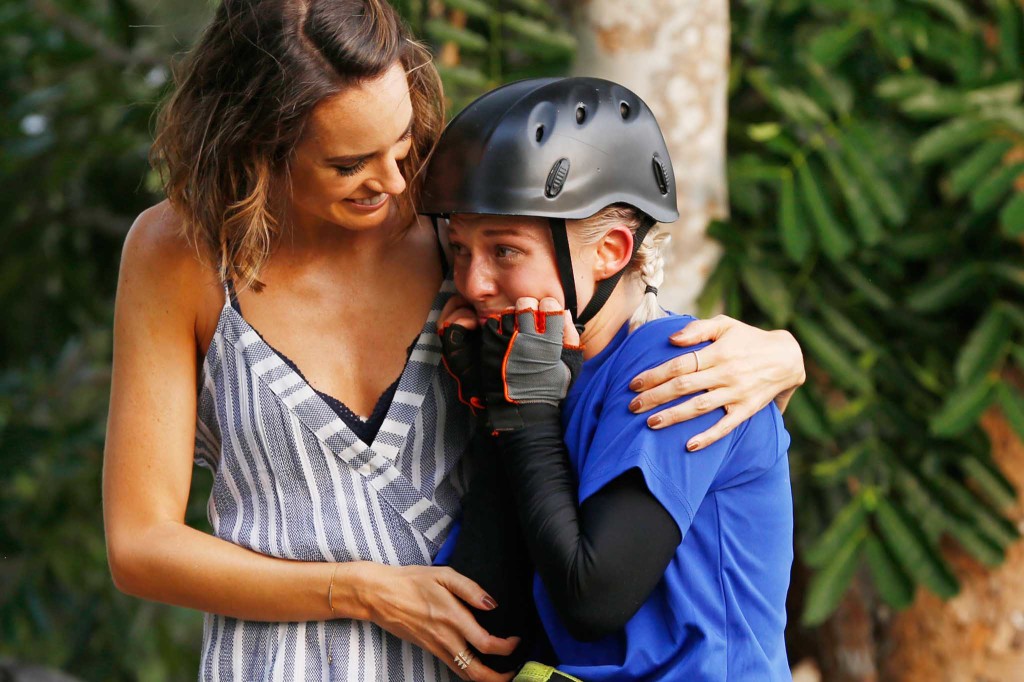 They were then put into a sexy black and white photoshoot with just trunks for the boys and bikinis for the girls. Sam was a little conscious of his body, but managed to overcome his insecurities at being exposed. Instead, it was Marlon who struggled with the shoot and had to leave the show.
Episode 10 – Jackie takes the crown
After 10 weeks, it comes down to the last test for the final four contestants – Sam, Kyle, Jackie and Jess. In this last physical challenge of the season, they had to complete various tasks across land and sea.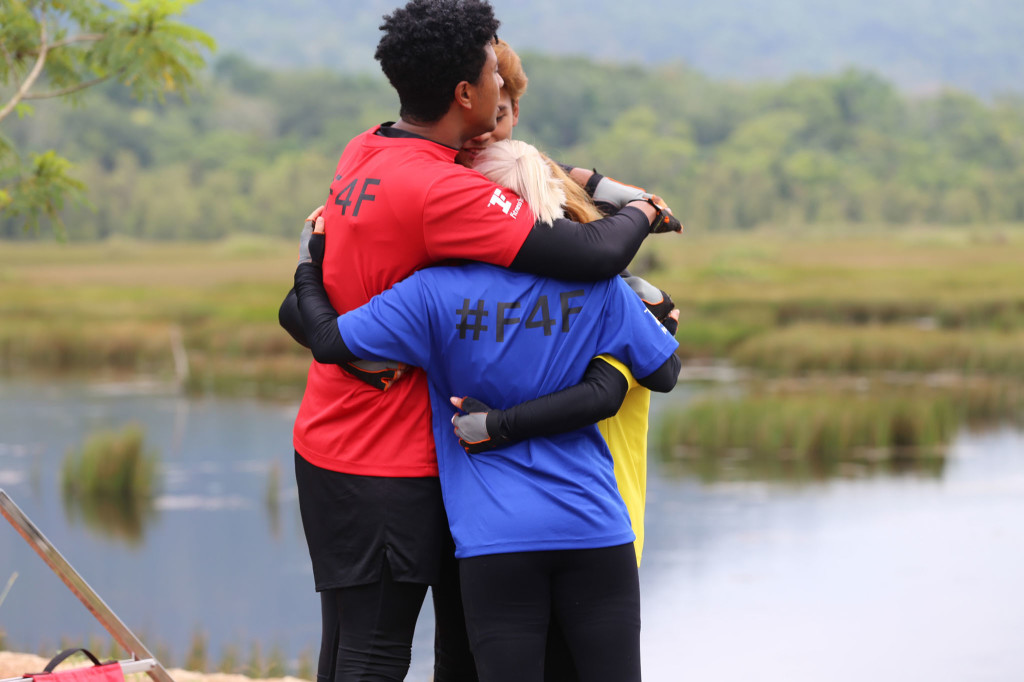 First they had to row in a sampan out to a rope, before getting their life-sized photo cutout (taken on the first day) that is floating on the water. They then had to row to shore and lasso the rope around a wooden pole so that they could climb out of the water. Carrying their life-sized photos, they ran for 2km before getting to the ocean where they had to run across floating platforms in the water to get to the shore.
On the sand are multiple colour-coded seashells which contained alphabets to spell out a word that described them now. From there, they had to paddle their way to another island in a kayak to assemble a huge puzzle of their photos. At this point, Sam was still in the lead, but Jackie came from third to win the challenge as she assembled it the quickest.
The fashion challenge for this was a catwalk for a fashion show at the Digital Fashion Week in Singapore. Kyle, Sam and Jackie then came together in front of the huge crowd to await the announcement of the winner. Bursting into tears of joy, Jackie is ecstatic about winning.
"Winning Fit for Fashion has solidified the belief that I have, that I am limitless. I wanted it so badly and it's finally come and my heart is exploding out of my chest right now. It's my biggest dream come true. My message to everyone out there is – each and every one of you have greatness inside of you that's waiting to come out. You just have to let it. So get out there and make changes!" she said in the post-win interview.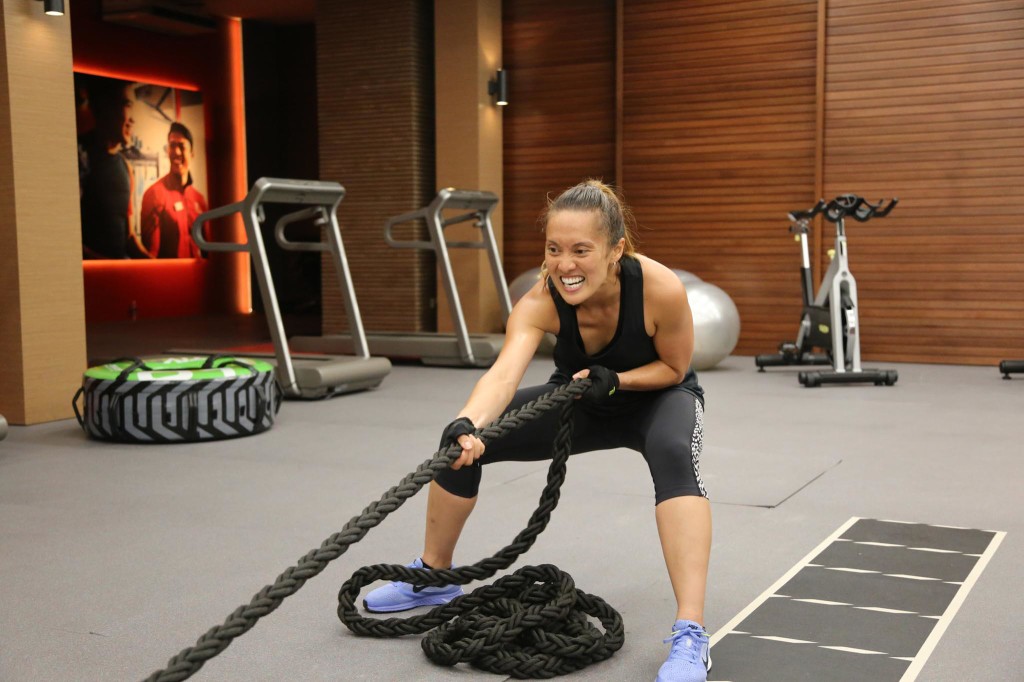 To be honest, I am not surprised that Jackie won. She emerged a strong favourite early on in the season, taking initiative to step up in Episode 2 and then going on to win fitness challenges. She struggled with the fashion challenges and I was afraid that might have caused her downfall, but I'm happy that the powerhouse lived up to expectations.
Look out for my interview with her in my next post! More information on www.fitforfashion.tv.