Tap into unused muscles and leap – Hurley introduces the Hurley Phantom + Nike Free Technology
How can athletes stay on top of their competition when most training regimes are so similar to one another? 
Now, Hurley gives athletes to leap in front of the competition by tapping into muscle groups which are seldom used. 
Introducing the Hurley Phantom + Nike Free Technology slippers, specifically designed to let your feet move more naturally and freely compared to traditional slippers. The freedom allows toes and feet to flex and grip, setting off a natural chain that exercises muscles normally neglected in traditional footwear.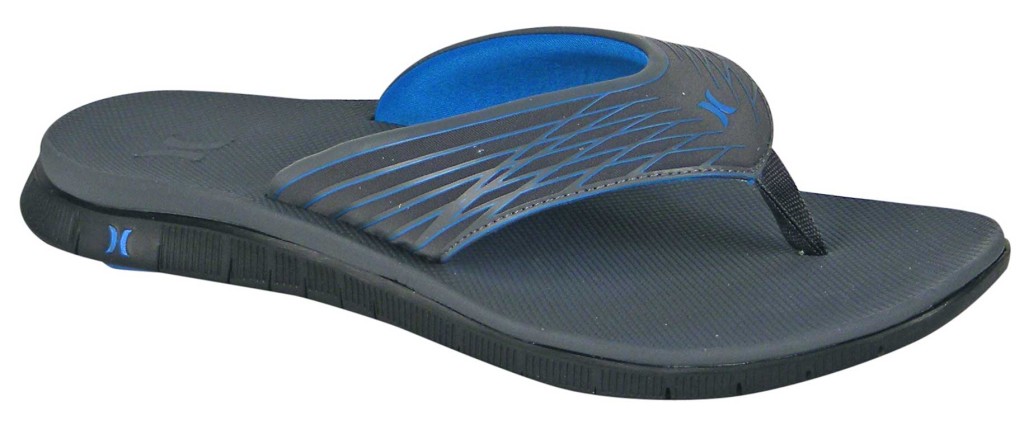 Over time, your feet get stronger because you'll be using some muscles in your feet more than you might be used to. Exercising these muscles allows athletes to achieve small performance benefits, like adding millimetres to a vertical leap or shaving milliseconds off a race time while strengthening key stabilizer muscles that help prevent injury.
The Hurley Phantom outsoles feature grooves (deep slices) mimic how your foot moves and it also encourages flexion and extension in both directions.
The Hurley Phantom + Nike Free Technology is also built with a spacer mesh which create a breathable and washable solution while the soft EVA provides unparalleled comfort by molding to your foot.
The Hurley Phantom + Nike Free Technology is available at selected World of Sports stores only and it retails for $109.