This is the first Hotel Jen in the world, a new hospitality concept by Shangri-La International Hotel Management that will expand to nine key cities in Asia Pacific by March 2015. All existing Traders Hotels will also be rebranded to Hotel Jen. Sitting atop the new iconic Orchardgateway, this 502-room hotel occupies levels 10 to 20 and is interconnected with Orchard Central and 313@Somerset as well. Guests have a choice of four room types, from a 27-square-metre Superior Room to the 66-square-metre Premier Panorama Room.
I had the opportunity to experience #ThatJenFeeling and I stayed in the Superior Cityview room for a weekend at Hotel Jen Orchardgateway. Room design is modern and contemporary, and of an open concept with a layout that maximises space. Some may feel uncomfortable that there is no door to separate the toilet area from the sleeping area, but the shower stall has enough space for you to get changed inside before coming out.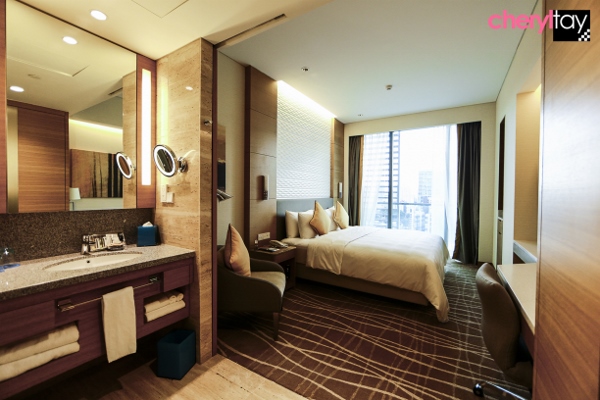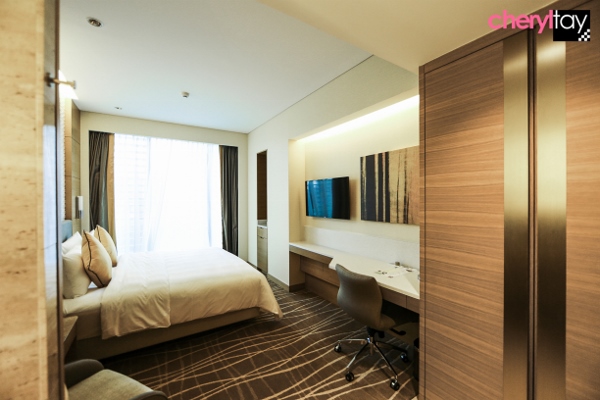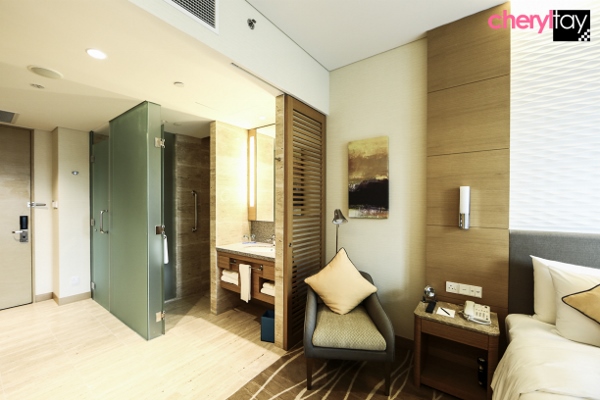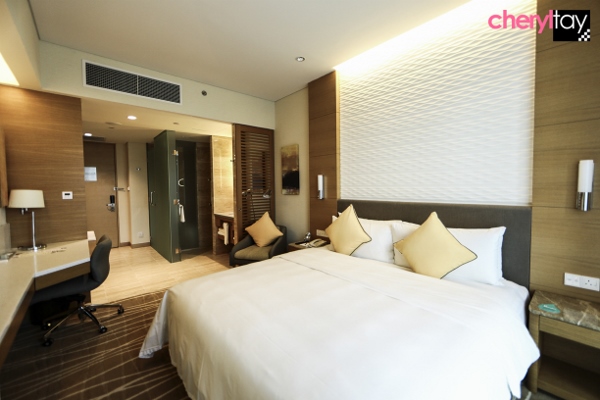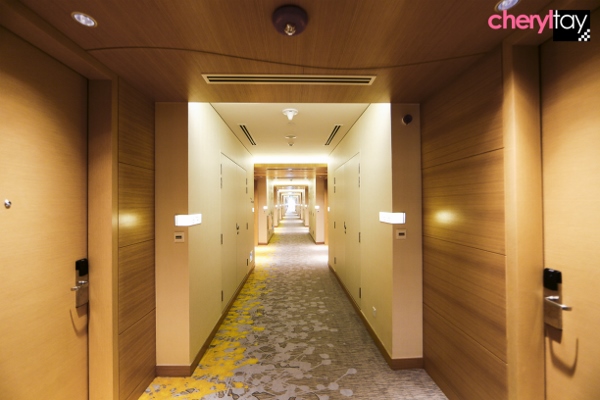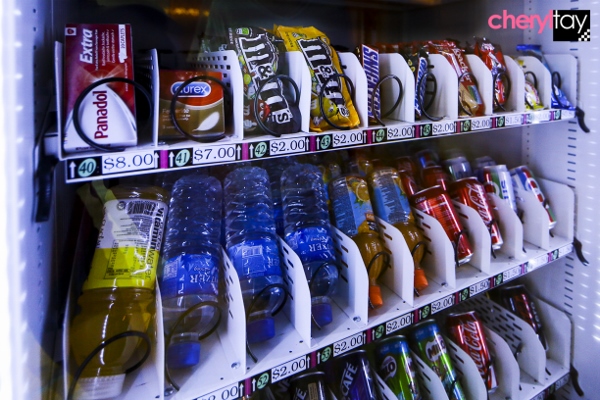 Swimming Pool (Level 19)
You can go for a dip at their rooftop pool, which is surrounded by Singapore's cityscape. There's a 25-metre lap pool, 22-metre leisure pool with a hydro-jet corner and a wading pool for your toddlers. The views are mostly of buildings (you can make out Marina Bay Sands in the far distance) as this is the heart of the city, so if you're looking for a getaway in lush greenery and breathtaking landscapes, this is probably not for you. The 24-hour fitness centre is on the same level as well, with the latest machines including treadmills and spin bikes, as well as free weights.



Baywatch@Jen Pool Deck (Level 19)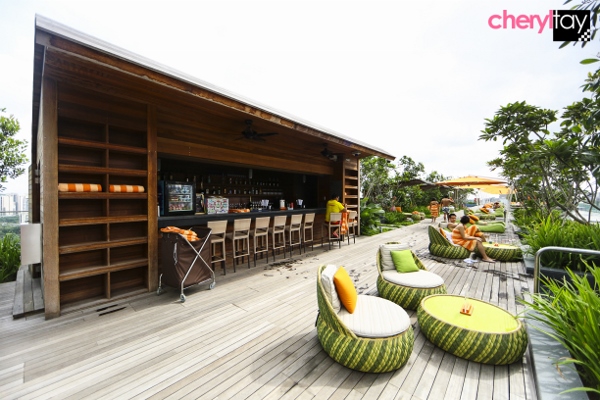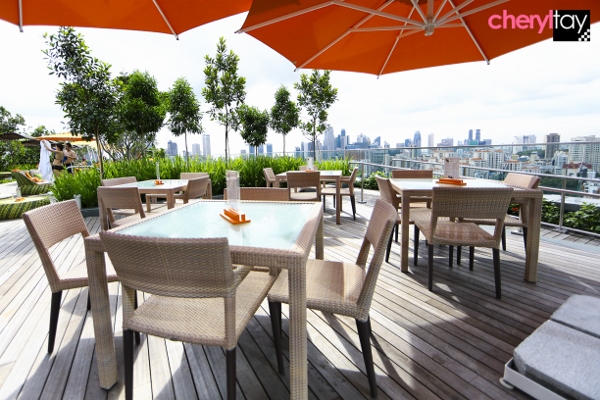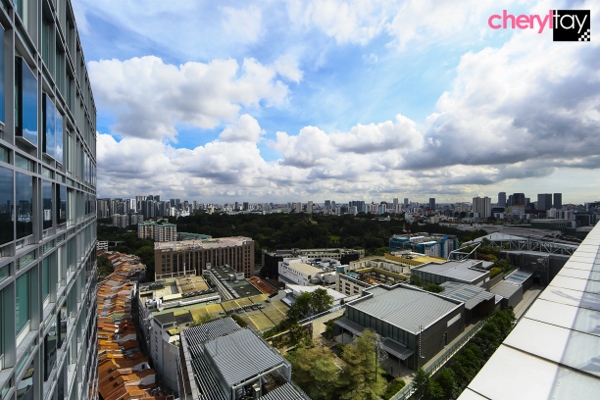 Bamboo Sky Terrace (Level 19)
This is one of three sky gardens at Hotel Jen, the other two being the All-Day Dining Terrace (Level 10) and the Zen Garden (also on Level 19) which was closed for further upgrading so we couldn't get to see it! The weather was too humid for me to stay in the gardens for too long, but it's a good place to do some stretching, yoga or just read a book for a little bit.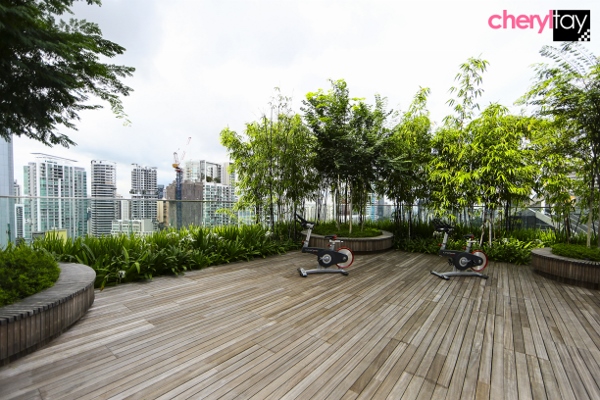 Club Lounge (Level 19)
Guests of the Premier Panorama room will have access to the Club Lounge, where they will enjoy privileges like evening cocktails, complimentary laundry and two-hour use of meeting rooms for free. You can also choose to have your breakfast here if you want your peace in the mornings. Guests of other room types can have access to the Club Lounge with a nominal fee top-up.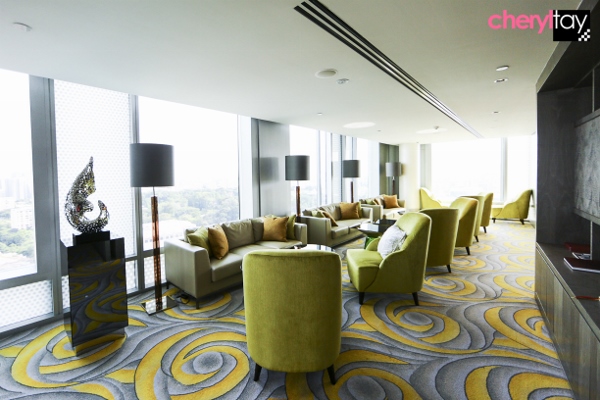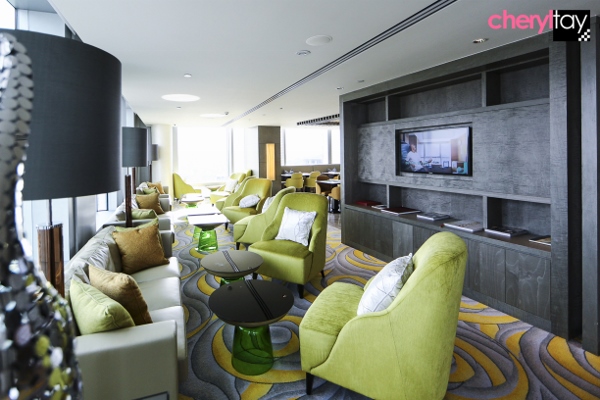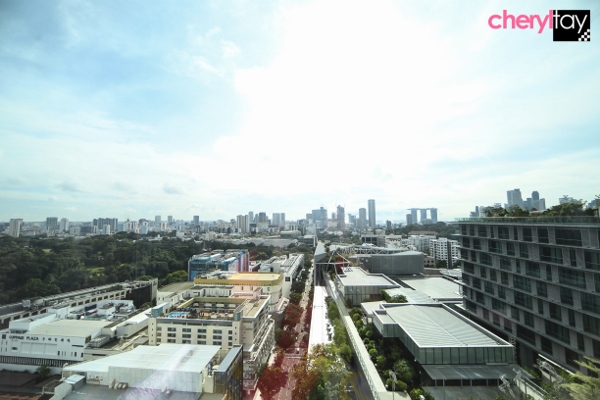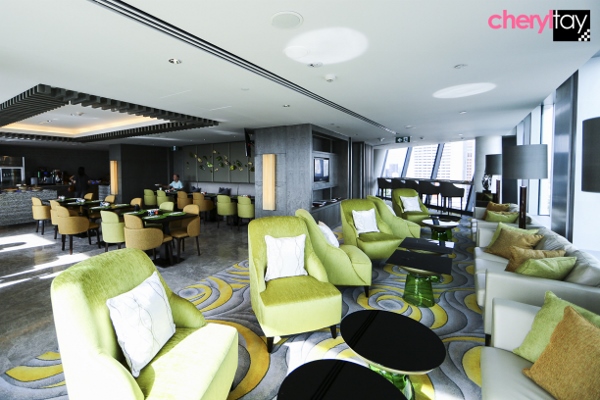 Lobby (Level 10)
There is no check-in counter on the ground floor of Orchardgateway. Simply take the lift in the mall to the 10th floor and you will reach the lobby of Hotel Jen. Waiting time for this lift can be rather long due to the mall's traffic (especially on weekends), but there is a separate set of lifts for the hotel for more privacy.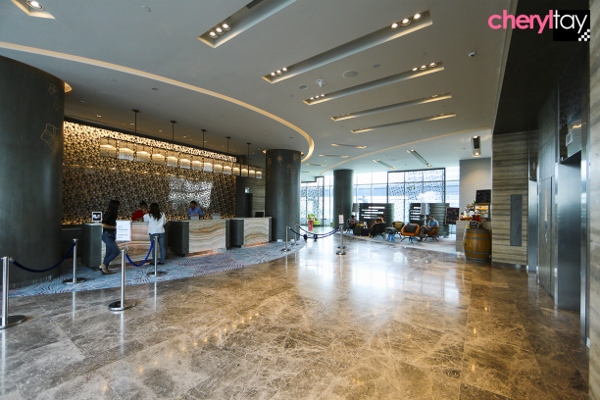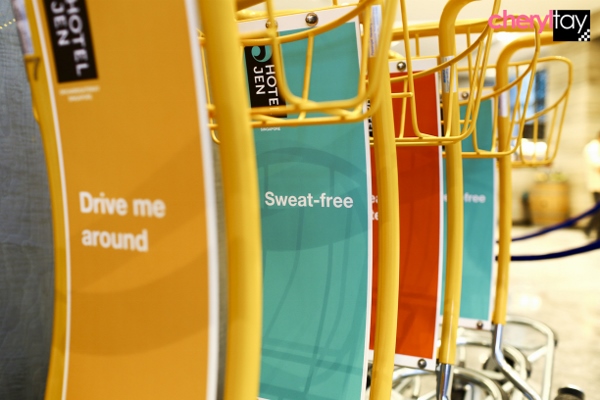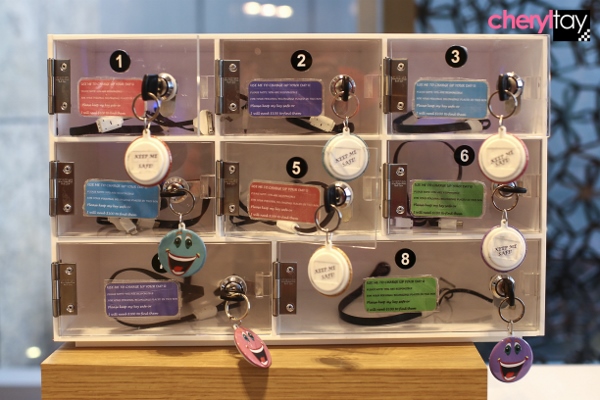 OnTheGo (Level 10)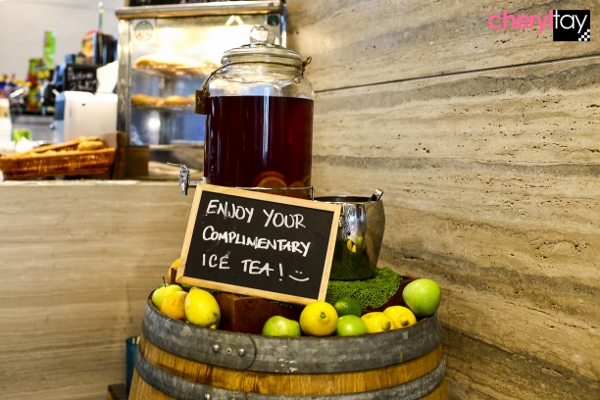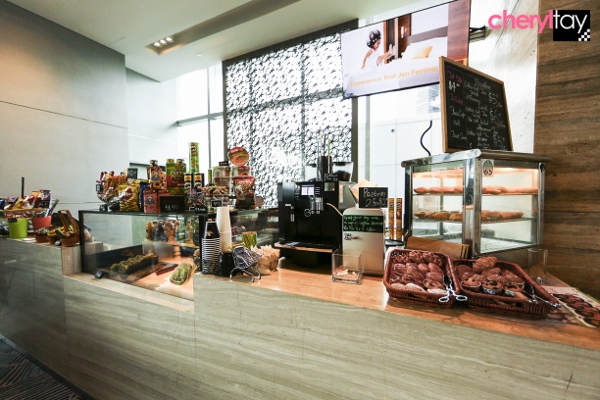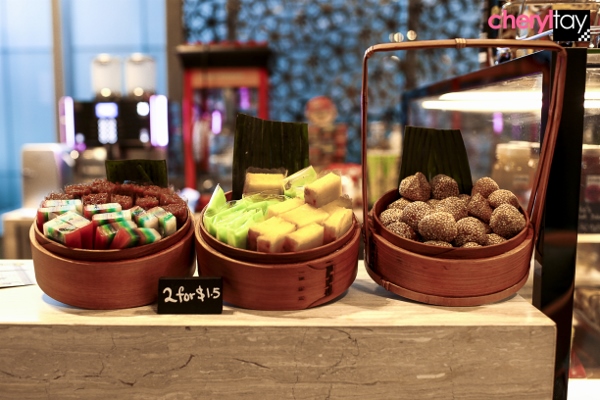 Makan@Jen
Makan@Jen is the hotel's signature restaurant and the main place for dining. Other F&B options include the lobby lounge, rooftop bar and a snack counter at the lobby. This all-day restaurant has both a la carte and buffet-style options of local and international fare.
Breakfast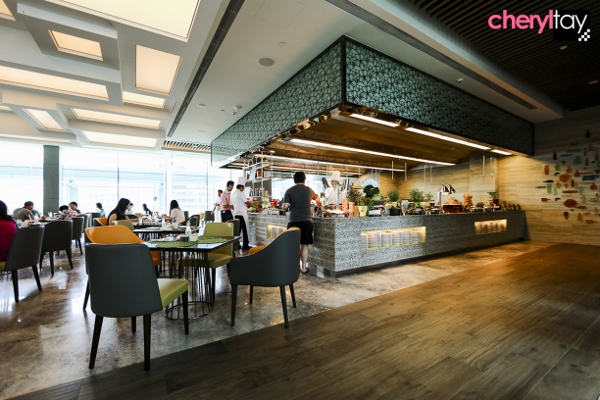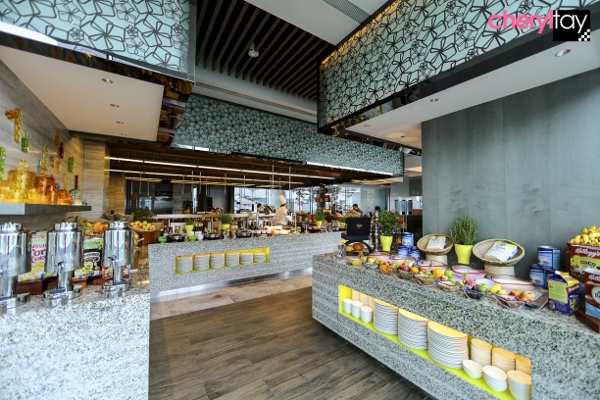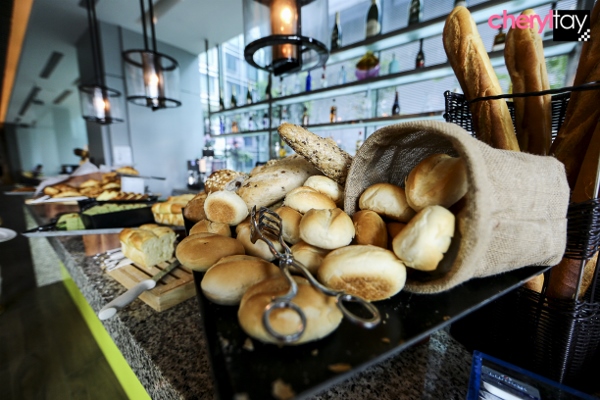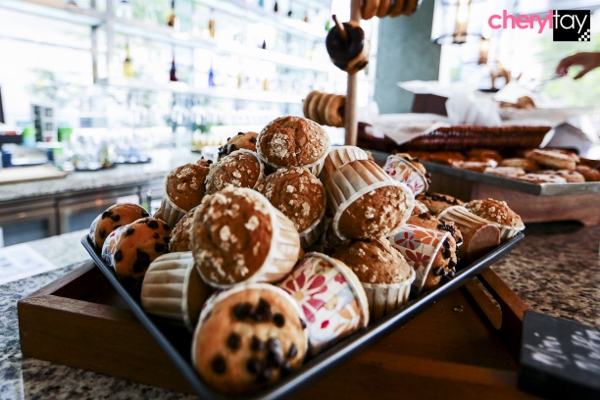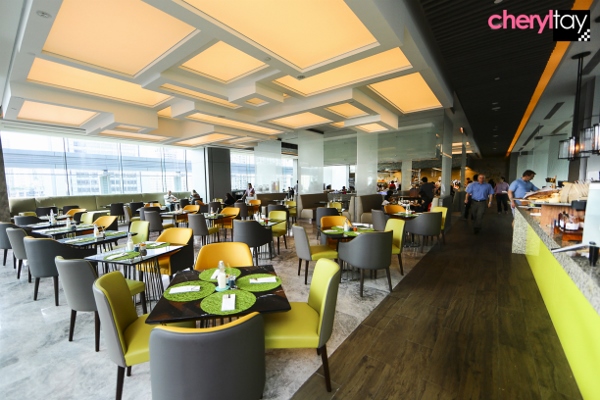 International Dinner Buffet
On weekends, they have the Singapore Brunch Buffet (S$30++ per pax) that serves signature local delights and a Seafood Buffet (S$55++ per pax) at dinner. From Sundays to Thursday, Makan@Jen serves the International Dinner Buffet (S$40++ per pax). I decided to go for the international buffet and I was very satisfied with the food.
The variety of food is pretty decent, from Chinese to Western to Japanese to seafood, as well as local fare and seafood. I overstuffed myself with their fried rice, curry noodles and roast duck too quickly, but managed to get some of their signature dishes (by a la carte only) laksa fried rice and laksa down. I admit I can't take spicy foods, so I had to gulp down lots of water as I ate. Oh yes, the dessert spread had nyonya kuehs, much to my delight!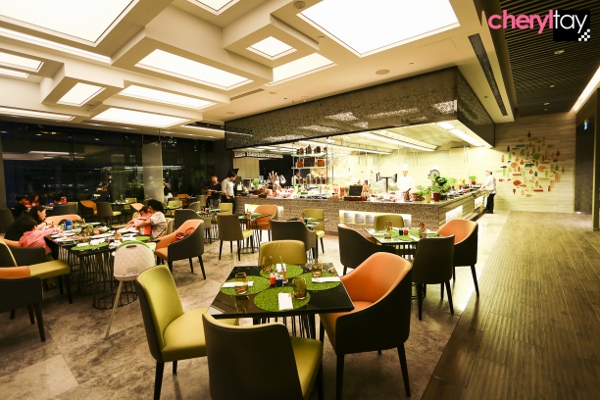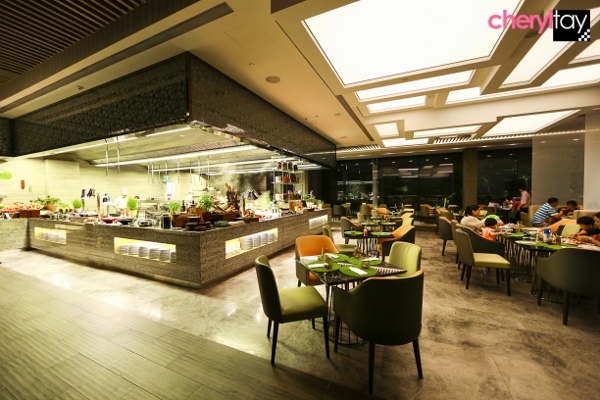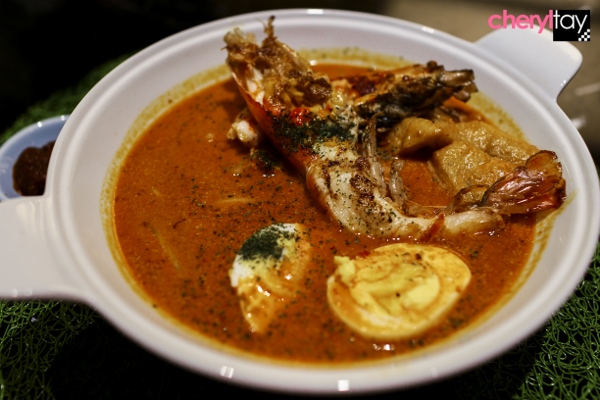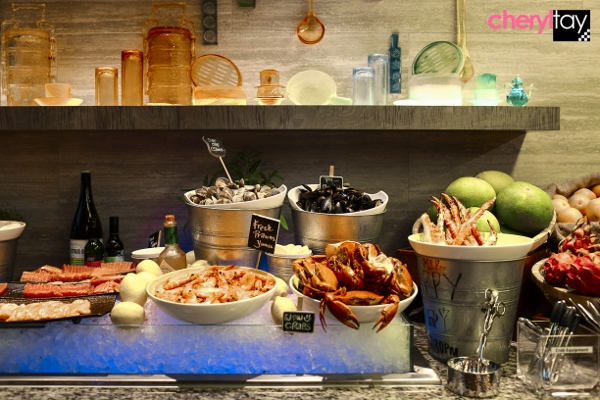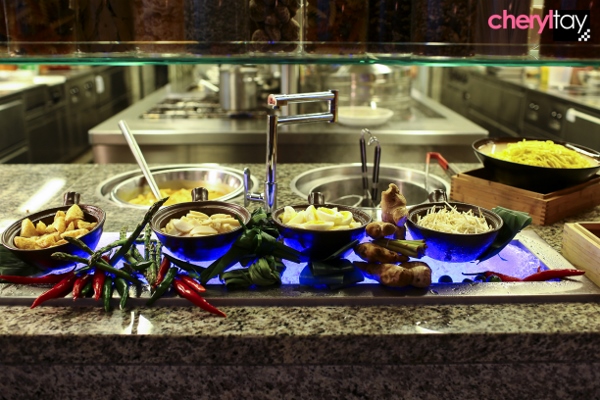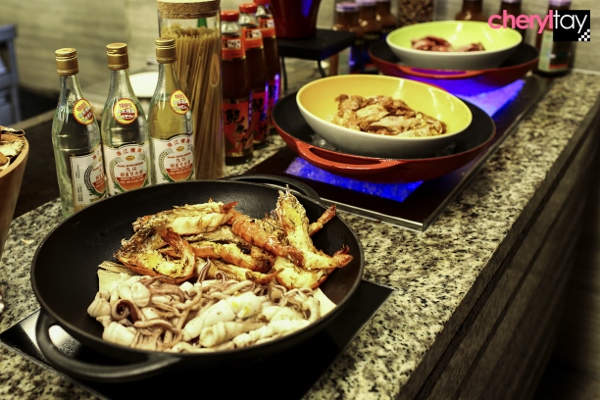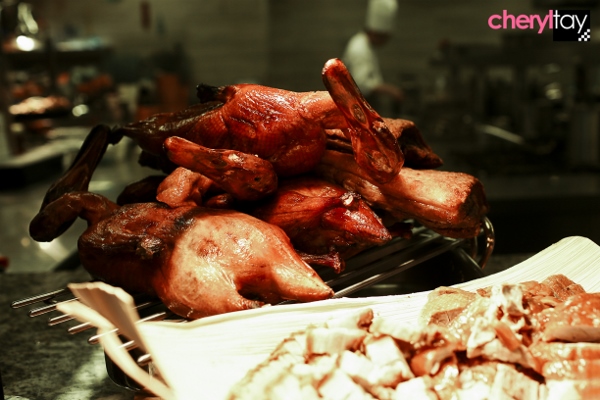 Lounge@Jen (Level 10)

All-Day Dining Terrace (Level 10)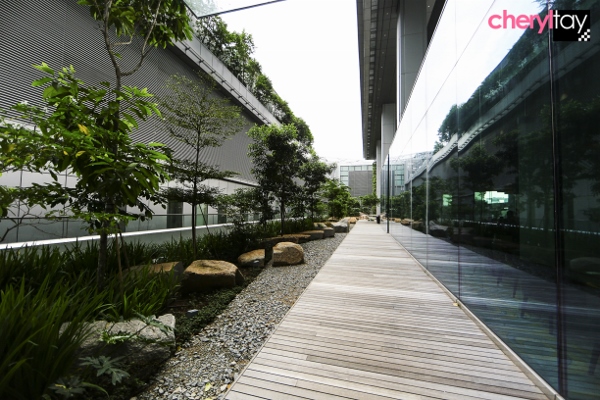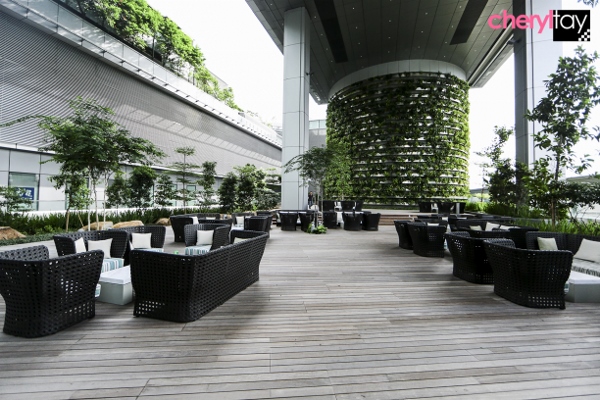 In my opinion, I feel that Hotel Jen is targeted at the tech-savvy business traveller or the modern tourist. Its location is right smack in the middle of Singapore's hottest shopping belt, thus having many food, shopping and leisure options. Direct access to Somerset MRT station also makes it easy for anyone to travel to other parts of Singapore.
There is a huge millenial touch to the hotel, with lots of modern-day elements such as high-speed free Wi-Fi on all floors, mobile charging stations throughout the hotel and a PressReader app with free access to 2,500 online publications that replaces the traditional morning newspaper.
It's a lot of hustle and bustle, especially when you go down to the mall. Because I stayed over the weekend and during this end-year peak period, the mall was quite packed. Besides the long waiting time for the lift to get from the mall to the hotel, many of the restaurants were full, limiting my dining options. Then again, it's the same for all other malls in Singapore on a weekend.
If you are looking for a quiet staycation, this may not be suitable, but I found it rather refreshing because it's been a long time since I went to town! Thus, I had a good time discovering how the famous Orchard Road has evolved. That said, Hotel Jen would be great for tourists on vacation to Singapore for its convenience and location. However, it might be 'dangerous' because you are likely to burst your travel budget with all these shopping temptations at such close proximity!
Room rates starting at S$260++ per night and it includes buffet breakfast, free Wi-Fi, free local phone calls and late check-out until 6pm or an overstay option up to 24 hours subject to availability.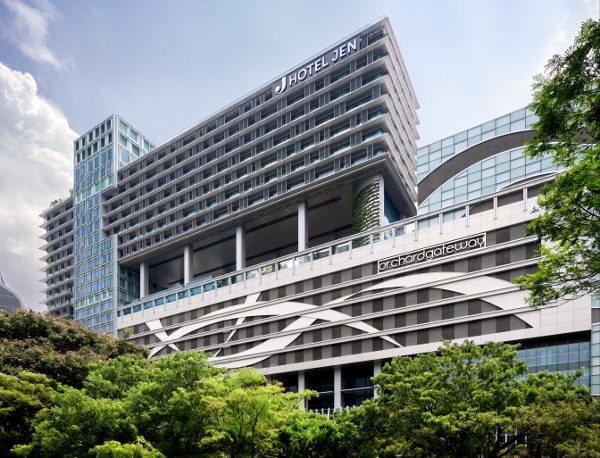 *The opinions expressed herein are mine alone and do not represent those of Hotel Jen or its employees.