I drive around a lot for work and training – spending about an average of 3 hours a day behind the wheel – and I recently found a way to make some allowance and cover petrol costs.
It's called GrabHitch.
GrabHitch is a social carpooling service where regular drivers like you and me can give others a lift, without inconvenience to your journey. Unlike commercial services by private-hire cars, GrabHitch is for the ordinary commuter – no vocational license or commercial motor insurance required.
For example, if you are headed to the CBD from Jurong, you can open up the app to see if there's anyone you can pick along the way – maybe there is someone who wants to go from Jurong to Buona Vista which is on the way. Bottomline is, you don't have to go out of the way to pick up someone.
You get to meet different types of people and some of the conversations you have with them can be pretty interesting.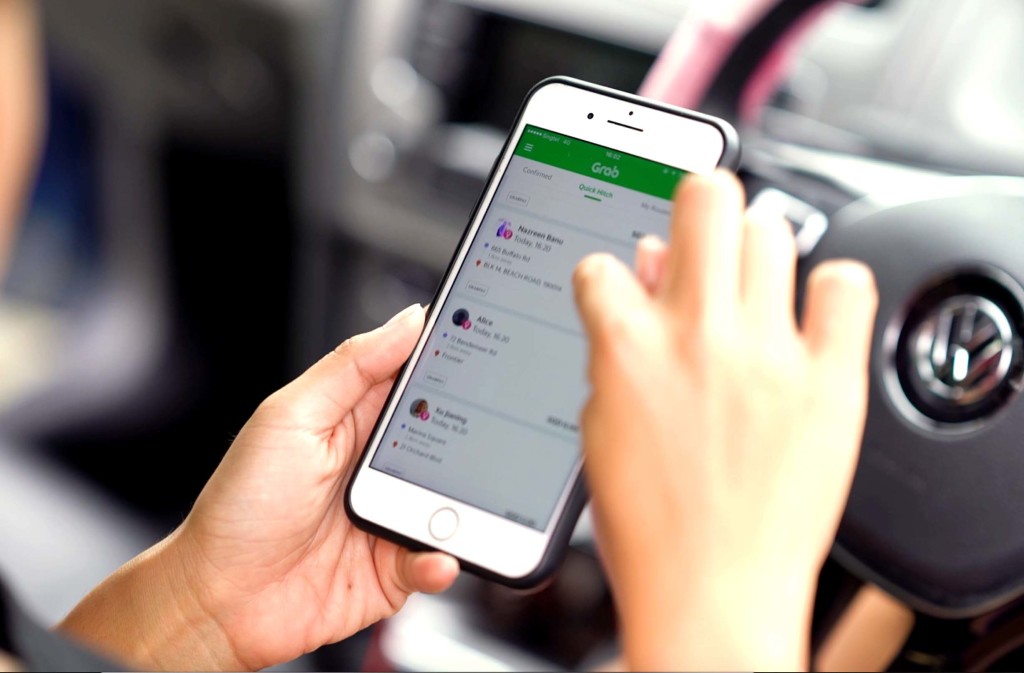 Here are 2 rides that stood out for me:
1) Amanda
Amanda is this soft-spoken young girl who shyly came into the car. "Cheryl?" she said softly. "YES! Come on in!" I replied so loudly I felt like this auntie next to her, LOL!
A graduate of Republic Polytechnic where she completed a diploma in new media, she is now working at a new media company and will be starting her part-time university studies in July at the Singapore University of Social Sciences (SUSS).
DID YOU KNOW THAT SUSS is the former UniSim? I DIDN'T KNOW! When did that happen?! I feel old now, OMG.
So she will be doing a Bachelor of Arts in Visual Communication with Business, which is this degree that is in collaboration with Nanyang Academy of Fine Arts (NAFA). Cool!
Although I am a photographer, that's as creative as I can get. I can't do design stuff (even though my computer has Adobe Illustrator I don't know why), so I'm really impressed with this girl.
She chose to work first before furthering her studies, because she wanted to gain experience and save up before going to university. It's been nearly two years since she started doing freelance jobs to her current full-time work as an editor.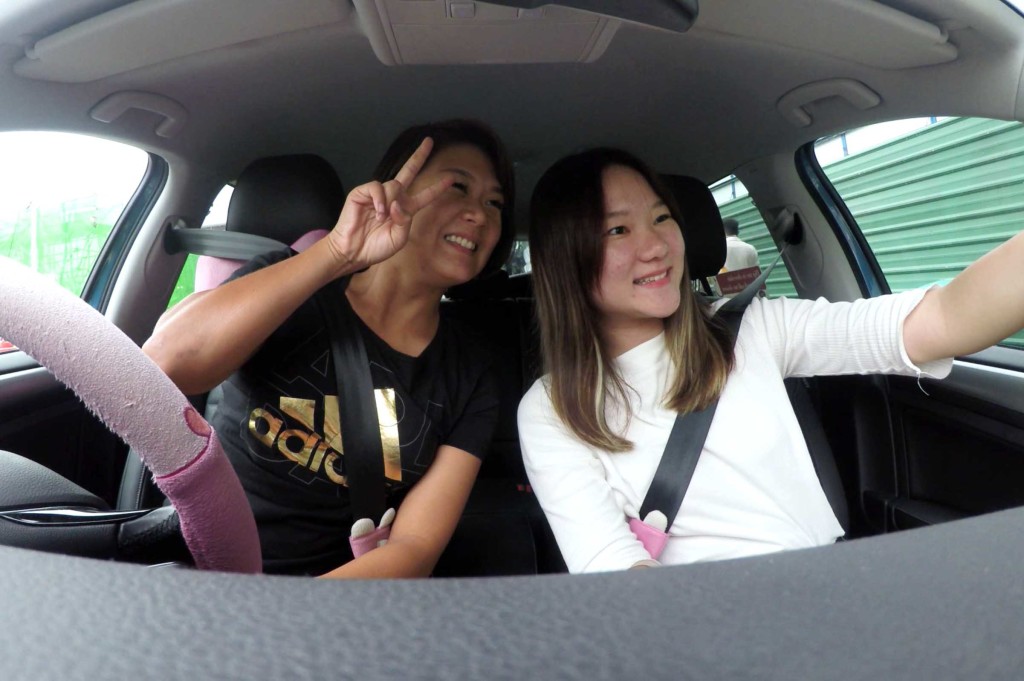 Amanda likes listening to music, singing, doing brush lettering and shopping – TOTALLY DIFFERENT pastimes from me. Occasionally, she will find time to run at the gym or do some short workouts at home.
It's always nice to speak to students like Amanda because it's been nearly a decade since the last time I was in school! It also makes me feel younger, heh. She did an Instastory on the ride and also took a selfie with me.
When she was getting out of the car, I wished her all the best in her studies and was thinking to myself that I may not see her again. But she added me on Facebook later!
2) Dawn and Sanofar
Dawn and Sanofar live in Bedok, and they usually take a lift from their colleague, except for Tuesdays because this colleague will work from home. They will meet at this specific bus stop that is nearest to the PIE expressway, so that it's convenient for their GrabHitch driver to pick them up.
When I picked them up, Sanofar asked if it was ok to have a friend with her. Sure, I was cool with that! It was already 8.45am and I asked what time they needed to be at the office. 9am they said, but that morning Dawn forgot to switch off her oven so she had to return back home to turn it off, hence being later than usual.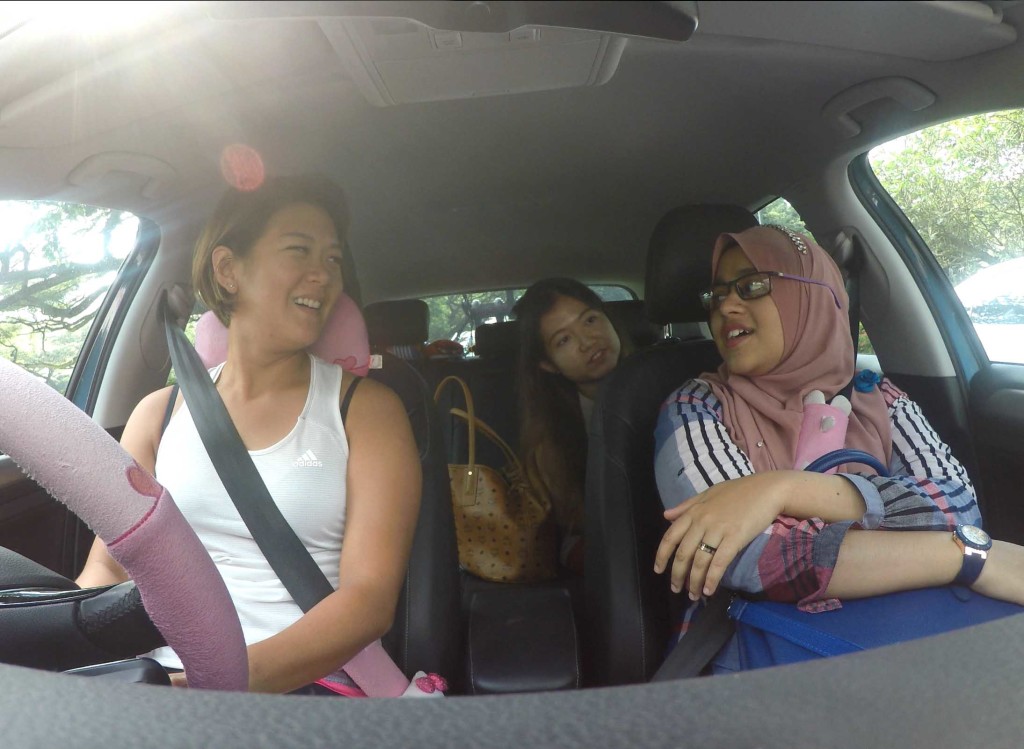 Both of them work in Human Resource at Circles.life, the digital telecommunications operator, which only launched a year ago and the office is at Commonwealth. Dawn has been with them for nearly a year, whilst Sanofar has been working there for half a year now.
I enjoyed talking to them and we shared a lot of laughs. In their mid-20s, they are married but have no kids so they like to travel. Sanofar just went to Hanoi last month and her wish is to visit Europe one day. Dawn on the other hand, last travelled to South Korea and hopes to travel the entire globe.
By the way, it was Sanofar who requested for Justin Bieber's Sorry because she likes the song, but claims she's not a Belieber.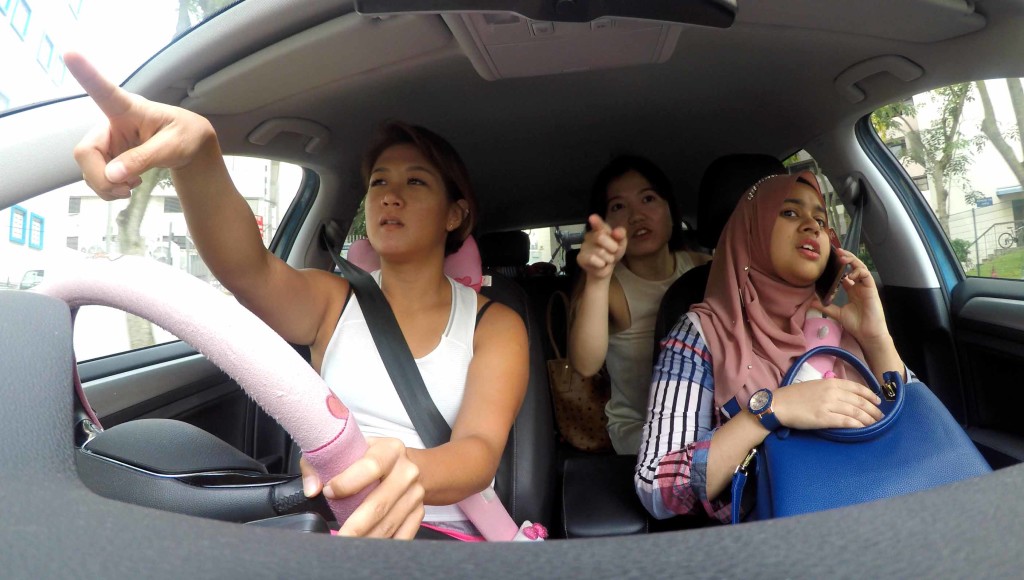 The best part is you can choose who to pick up, and I am glad I met Dawn and Sanofar who helped make me less lonely and less sleepy on my ride!
SIGN UP TO BE A GRABHITCH DRIVER TOO!
It is very easy to sign up to be a GrabHitch driver. All you have to do is open your Grab app, click on the GrabHitch tab and sign up, submit photos of your driving licence and input your car details.
For first-time GrabHitch drivers, enter CHERYLHITCH under referral code and get $20 credit after you complete one ride.
Do note though:
This incentive is only eligible for new drivers who sign up and successfully complete 1 Hitch ride as a driver between 19 May 2017 at 12mn – 30 June 2017 at 12nn.
The processing of the $20 credit will only be conducted after the incentive period has ended (after 30 June 2017).
Please allow up to 10 working days for the disbursement of the $20 credit into your Hitch Driver wallet.
GrabHitch reserves the right to change these terms and conditions at anytime without prior notice.
By the way, don't confuse GrabHitch with GrabShare – the latter is a commercial ride-sharing service that runs on a fleet of GrabCars.
*This post is brought to you by GrabHitch.