You probably know of the Duck Tours in Singapore, where an amphibious vehicle takes you on tour on land and also into the water. Now, there is a chance that you can get one such land-and-sea vehicle to add to your personal collection.
Singapore Technologies Kinetics Ltd (ST Kinetics), the specialty vehicles arm of defence contractor Singapore Technologies Engineering Ltd, has started a marketing partnership with Gibbs Amphibians Ltd (Gibbs) and the licensing agreement allows ST Kinetics to build Gibbs' Humdinga amphibian for Southeast Asia distribution. After over 15 years development and over US$200m invested, Gibbs has successfully reduced the land/water boundary for transport and created an impressive generation of truly High Speed Amphibians.
The Humdinga (a twist on the word 'humdinger') amphibious truck complements disaster relief and response vehicles from ST Kinetics to meet the needs for first responder operations, emergency rescue, medical evacuation, emergency personnel transportation and essential supplies transportation. Humdinga will also aid mitigation of devastating water-related humanitarian emergencies and grant access to areas unreachable by land transportation.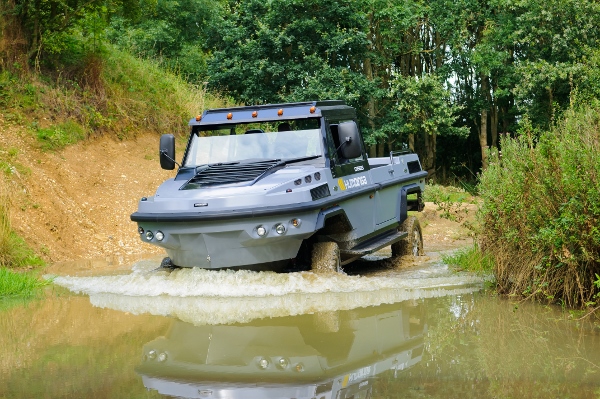 The 4WD six-seater amphibian is capable of reaching the most challenging and remote terrain, such as being able to alternate between dry areas and deep water in floods. Featuring Gibbs' proprietary High Speed Amphibian technology, the Humdinga is equally proficient over land and water and can make transitions from land to water within seconds – thanks to its innovative vehicle suspension, water propulsion and wheel-retraction design.
You can say the Humdinga is a three-in-one vehicle, playing the combined role of a truck, boat and trailer. Besides using it for cargo and passenger-carrying purposes, the Humdinga can be configured for leisure activities such as exploration, hunting or fishing.
There are two engine variants – diesel V8 or petrol V8 – and it has a payload of 750kg. What's impressive about the Humdinga is how it can be driven at up to 137km/h on land or take on slopes steeper than 40 degrees. In the water, it can reach about 72km/h. Price of the Humdinga is estimated to be between US$500,000 and US$600,000 but after COE and taxes, it might hit nearly two million dollars.
While the Humdinga may be more suited for rescue purposes, the smaller amphibian RWD single-seater Quadski may attract those with spare cash and a love for sea adventure. Typically, amphibious vehicles tend to be better at either land or sea, but the Quadski is effectively amphibious and can reach about 72km/h on both land and sea, delivered by its 150hp BMW engine. With the mere push of a button, the wheels take less than five seconds to be retracted, making it very convenient to go in or out of the water.
The Quadski is said to be sold for around $42,000 in the United States, but here it is US$50,000 before COE and taxes. If classified as a motorcycle, it will cost below $100,000, but if categorised as a car, then it will cost about $150,000. ST Kinetics will import the Quadski from the United States and sell and service the vehicle in Southeast Asia. While it may be a very attractive leisure vehicle to have for personal use, it will also come in handy for border protection agencies.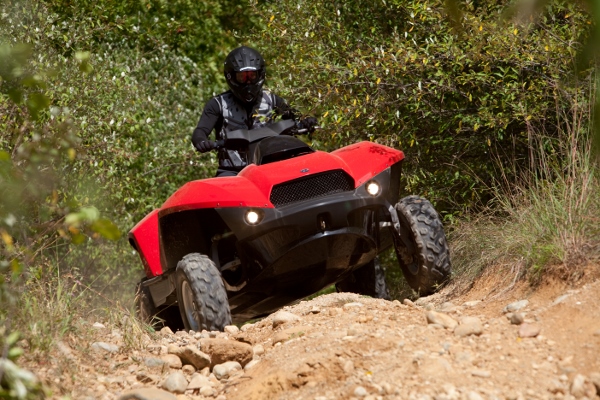 I would like the Quadski if money was no concern. All you gotta do is get beach ready, hop on and drive straight into the sea.