1) New Balance 1400v2
Newly launched in October, the latest addition to the Competition footwear category is the updated 1400v2 racer. The second generation of the 1400 is designed for lightweight performance racing or everyday casual training runs.
I love the striking combination of colours and although it isn't majorly pink, it would go well with all my pink workout attire. (My favourite colour is pink by the way.) The other sweet thing about the 1400v2 is how it doesn't outrightly look like a running shoe, hence I also use it as an everyday shoe when I go out.
You can almost call it a multi-purpose shoe, for going out, hitting the gym or taking a leisure jog around the neighbourhood. The 1400v2 can be found at all New Balance Concept Stores and selected retailers for S$165.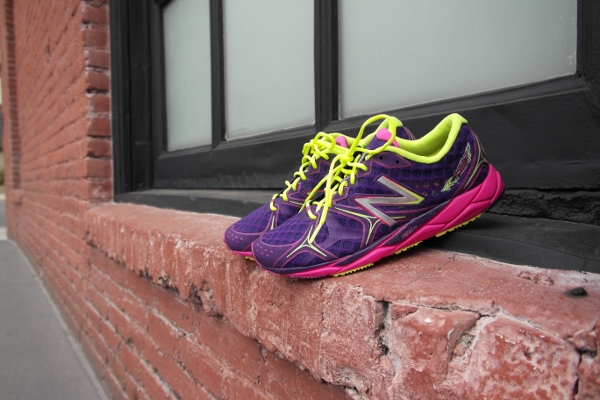 2) Mizuno Prima Cantabile
Targeting the non-competitive masses, Mizuno launched the Prima Cantabile series with a splash of bright colours from pink to yellow to blue. To them, running is not just about speeding fast in a race or going for long distances in a marathon, but about enjoying it with friends and looking good while at it.
I feel that this series would be better suited for newbies. It is pretty comfortable and is designed to help its owners avoid getting blisters. Made with X-10 technology – a very durable carbon rubber – the shoes allows for longer wear in high impact areas and provides more traction upon heel strike.
I recently ran the Mizuno PAssion Mount Faber 10km Run with the pink Prima Cantabile and it did not give me any problems, neither did my feet feel suffocated. The Prima Cantabile is for both men and women, available at S$129 at Mizuno Concept stores (Paragon and Marina Bay Sands) and major World of Sports stores.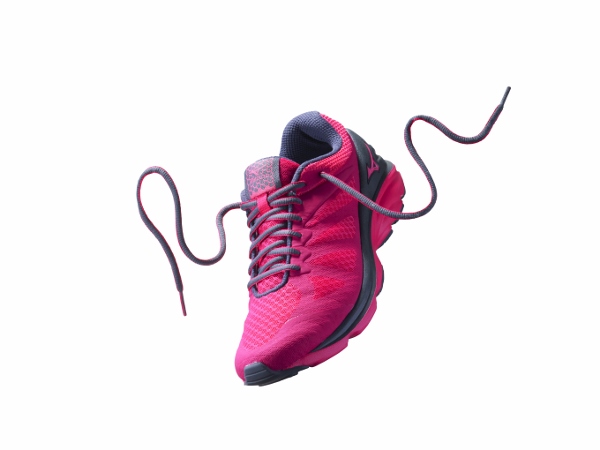 3) Newton EnergyNR
One of the races that many runners use as training in the lead-up to the year-end Standard Chartered Marathon is the 18km and 32km Newton Challenge in October. Newton Running also launched their latest shoe – the Newton EnergyNR – in August.
Meant to support and strengthen natural running motion, the EnergyNR helps to facilitate the transition from conventional running shoes and is suitable for those transitioning to a midfoot strike and is on lightweight footwear.
I took my purple pair for an 11km leisure jog and I liked how comfortable it felt when I put it on. I'm a heel striker and I could feel the shoe helping to correct it to a midfoot strike, which is more ideal for running. You can get the EnergyNR retailing exclusively at Key Power International (KPI) outlets, the official local distributor for Newton Running, at S$189.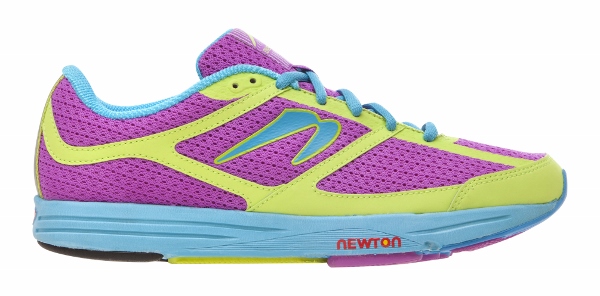 4) Reebok V47302 One Series Cushion
This pair of shoes is easily distinguished by its bright splash of colours of neon yellow, blue and grey. The objective of the Reebok One Series is to give the runner the smoothest run possible. While a typical running shoe is broken into discrete sections and then glued or stitched back together, the Reebok One Series has all its components is seamlessly fused together to feel like one continuous smooth system. That's where the "One" in its name came from.
I first used the shoe at a Reebok running workshop held at CrossFit Fire City, where we learnt about the right running style. I took it for a quick 6km run the next night and I found that my feet felt a bit heavy, but that could be because my usual running shoes are a lot lighter. These shoes will do good as training shoes so that when we switch to lighter shoes for competitions or marathons, the feet will feel a lot lighter.
The Reebok One Series Collection comes in both men's and ladies' styles and is available at Stadium and selected Royal Sporting House stores.