By the time the athletes of inaugural multi-round functional fitness competition ELITE reached the sixth and final event of the day, it all came down to mental tenacity. Their muscles were burning, chests were heaving, but nobody wanted to give up.
This was the Grand Finals held at Bugis Junction last Sunday, where the top men and women returned to battle for the titles of 'Fittest Man and Woman in Singapore'. Two qualifying rounds had been held earlier – Endurance in April and Power in July.
"I knew it would be a long day, with trying conditions (given that the event was held outdoors and the haze situation hasn't been too good lately), so I knew that would have an impact on all the athletes, myself included," said Women's Open champion Chew Feng Yi.
The 29-year-old civil servant knew it was going to be a challenge with six events throughout the course of one day, thus her goal was to pace herself right and give it her best shot.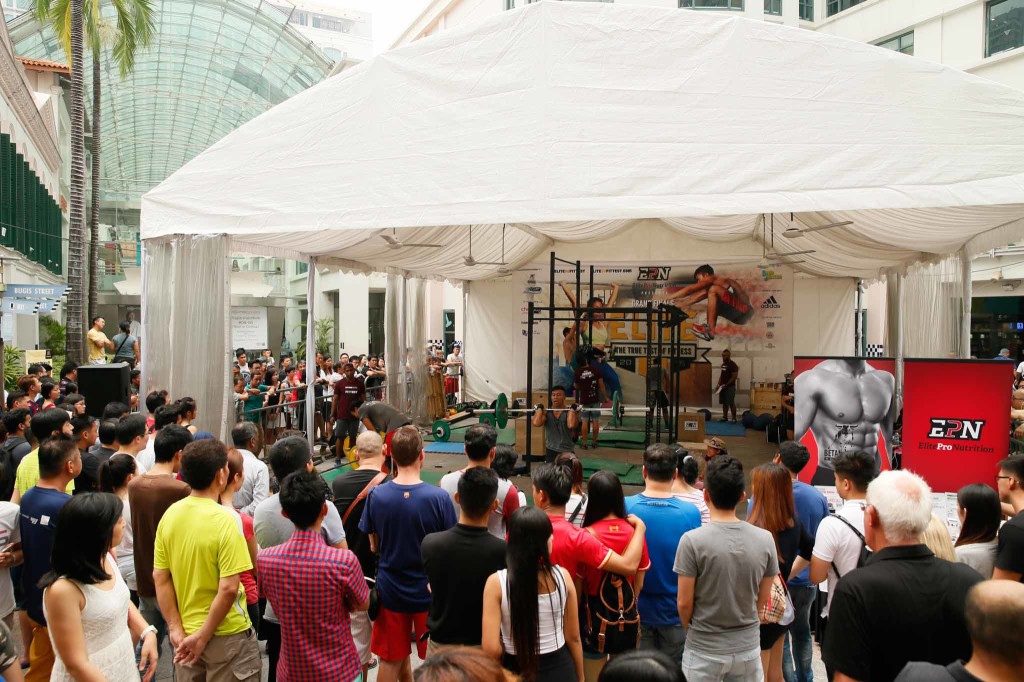 Her experience in competing – from CrossFit to powerlifting, running, canoeing – was a major factor in helping to keep her head straight. A GPA powerlifting world record holder, Chew has picked up many valuable skills such as mental focus, knowing how to pace and how to strategise effectively based on the environment and the conditions on any given day.
"These are things that you only learn after you've put yourself out there in the arena time and again. Towards the end, there was an accumulation of fatigue and lactic acid, so it became very challenging, but I am quite used to a high volume of work so I didn't find it too bad," she added.
Chew's tremendous work capacity certainly impressed and she won five out of six events, with her parents and friends cheering loudly for her on the sidelines. The only event she didn't win was Event 4, Pinnacle, where athletes were required to find their max weight from shoulder to overhead.
"I don't do much (if any) Olympic weightlifting in my training. Thus, rather than risk injury by trying to lift a weight with shoddy technique, I basically cut my losses by strategising to sacrifice that workout and save energy for the last two events," Chew explained.
CrossFit head coach Dylan Goddard started the ELITE series on a less ideal note, coming in third for Round 1. He came back with a vengeance and took Round 2 by storm, and the finals was his to lose. The points were reset for the finals so it was anybody's game.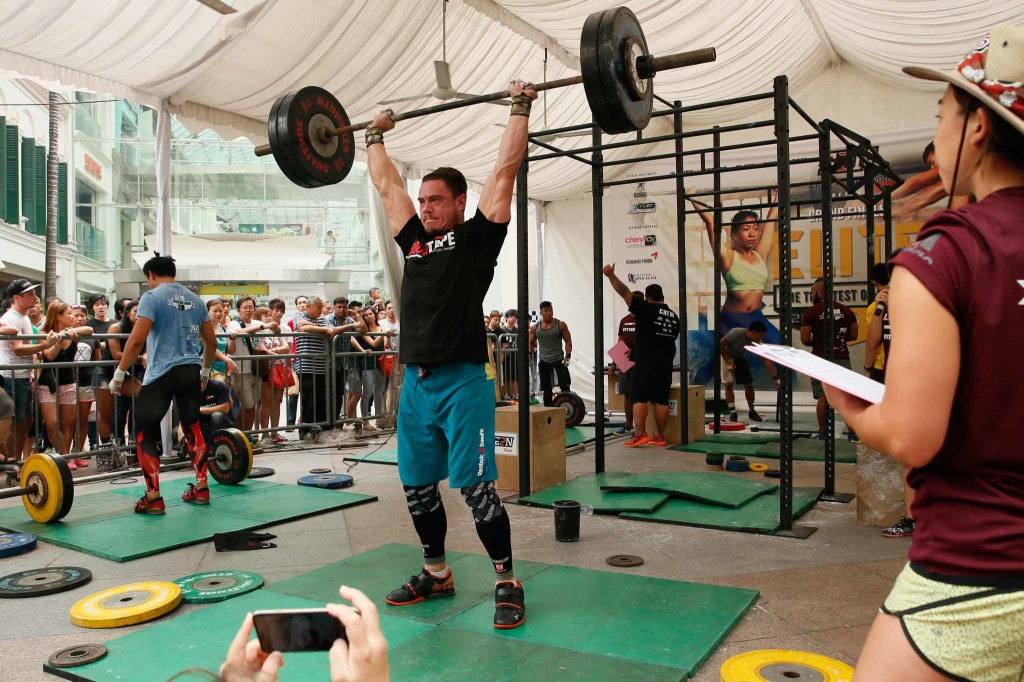 The 29-year-old South African – also the top CrossFitter in Singapore – had just come off an off-season training cycle and has been busy setting up a new business, so it was "never about winning the event" for him.
He said, "I went out today to have as much fun as I can and see how much I could challenge my body. Goal achieved! Being able to pace the workouts correctly with the experience I gained over the past three years of competing in CrossFit gave me the edge over my competitors."
Goddard dominated the competition and won all six events to clinch the title of 'Fittest Man in Singapore', including scoring the heaviest for Event 4 with a 130kg push jerk.
"I felt like I could have pressed a lot heavier; other than that the events all felt really good. The most challenging event was the last one. Due to the nature of the short sprint, there was no pacing involved so you just go as hard as you can!" he commented.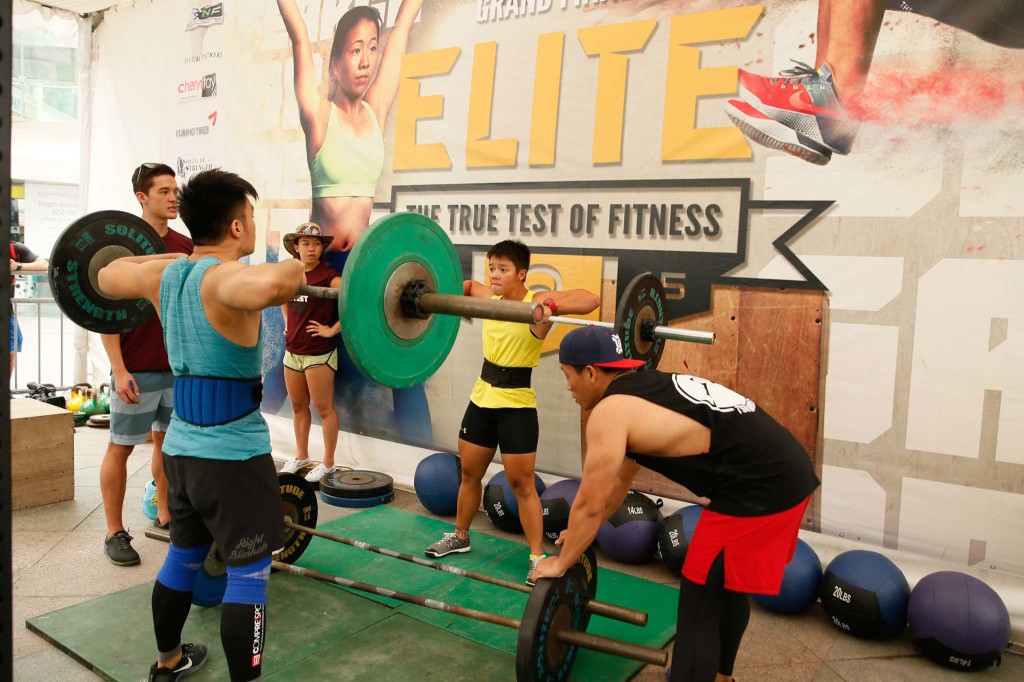 The team events were exciting to watch, as members had to do synchronised reps in pairs. That way, the team is as strong as its weakest link. Team Mobilus topped the category, displaying incredible teamwork and camaraderie.
"Jensen and I have been teammates since 2013, whilst Landy and Hayden are teammates in dragonboating from poly days to the national team," said Edwin Tan from Team Mobilus, "Thus when the team was formed, we were able to gel quickly. We knew what we wanted to achieve and we kept working towards it."
Proud to be representing CrossFit Mobilus, Tan hopes to see more people taking part in ELITE as it provides opportunities for the local community to come together and also gives good exposure for aspiring athletes.