We often hear of programmes where contestants go on and then stand on weighing scales every week to measure weight loss, or shows where they walk runways and pose for photos.
But here is one which helps contestants to improve their fitness (nothing of that weighing scale nonsense) and also teaches them how to be comfortable in front of the camera – Fit for Fashion.
The inaugural season was aired at the end of 2014, between Fitness First and Imagine Group. I had the opportunity to interview the winner Citira Corrigan and the show positively impacted her life, giving her the push she needed to turn her life around. She was uninspired, out of shape and a bit lost in life, but signing up for the show and going through it has made her into the role model she is today.
The second season of Fit for Fashion (F4F2) is back – with the first episode aired on 7 January 2016 on Star World – to continue inspiring and giving people new hope in life. A new start to the New Year, F4F2 is showing at a perfect time, to motivate people to stick to their resolutions of getting fit.
There are 14 contestants in Fit for Fashion 2: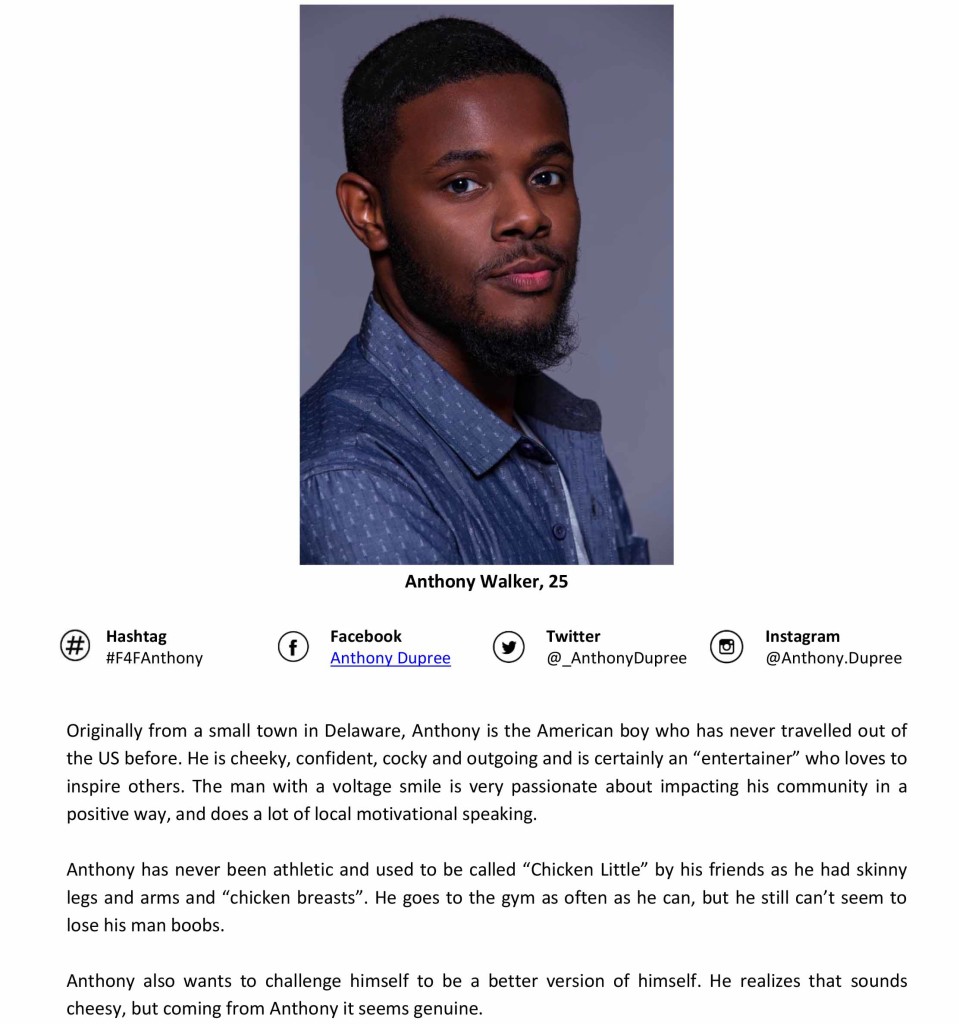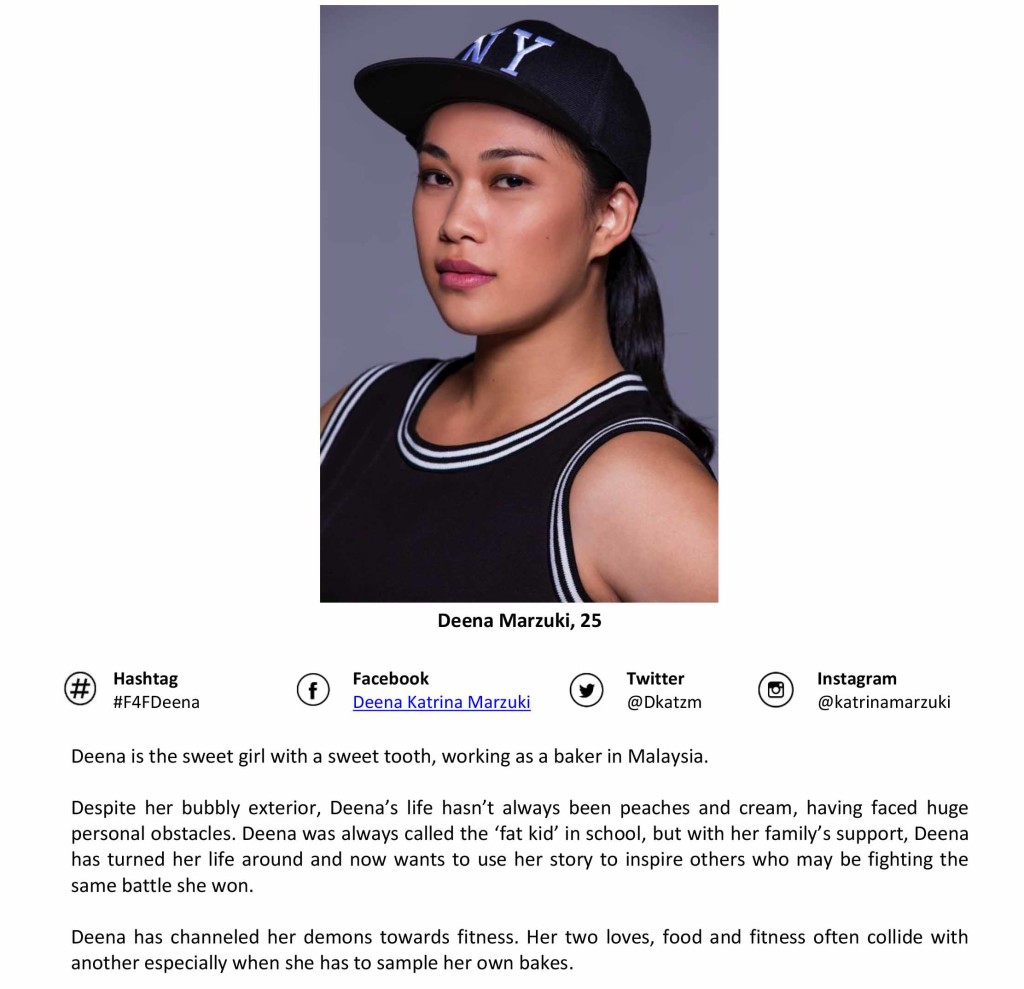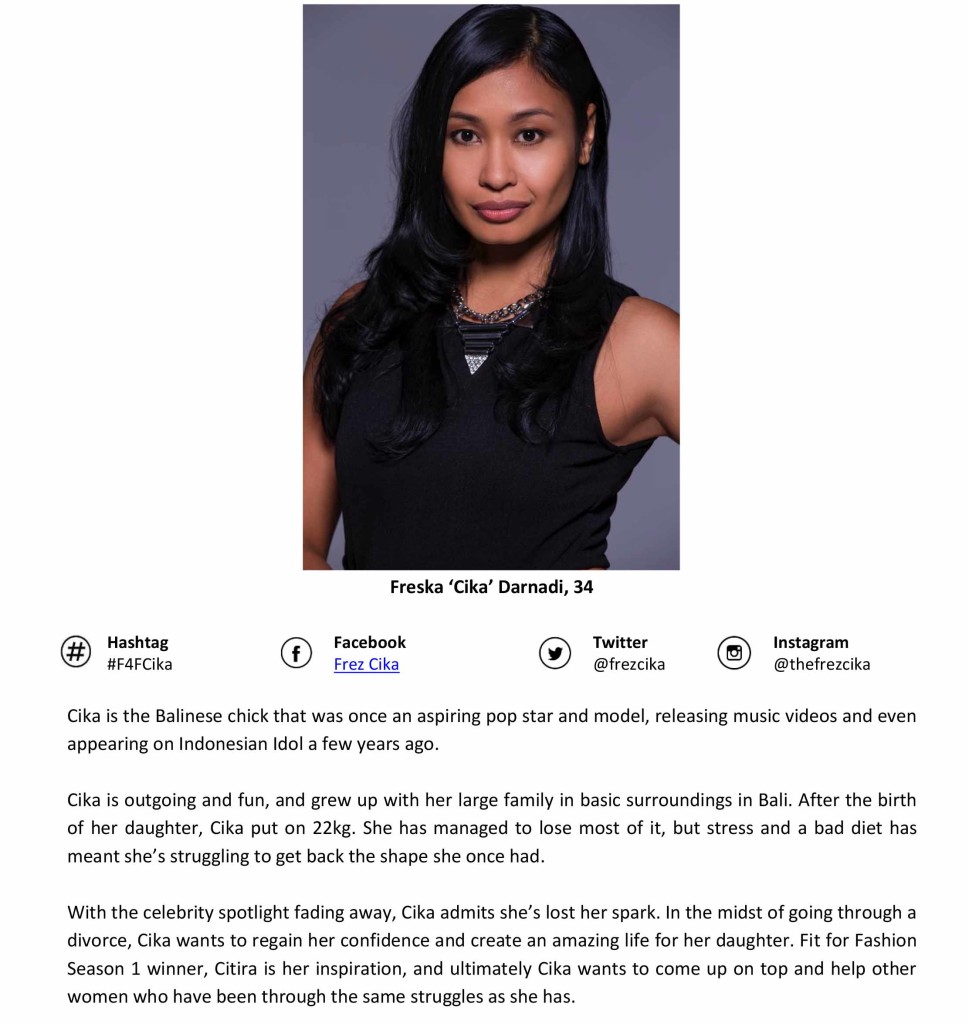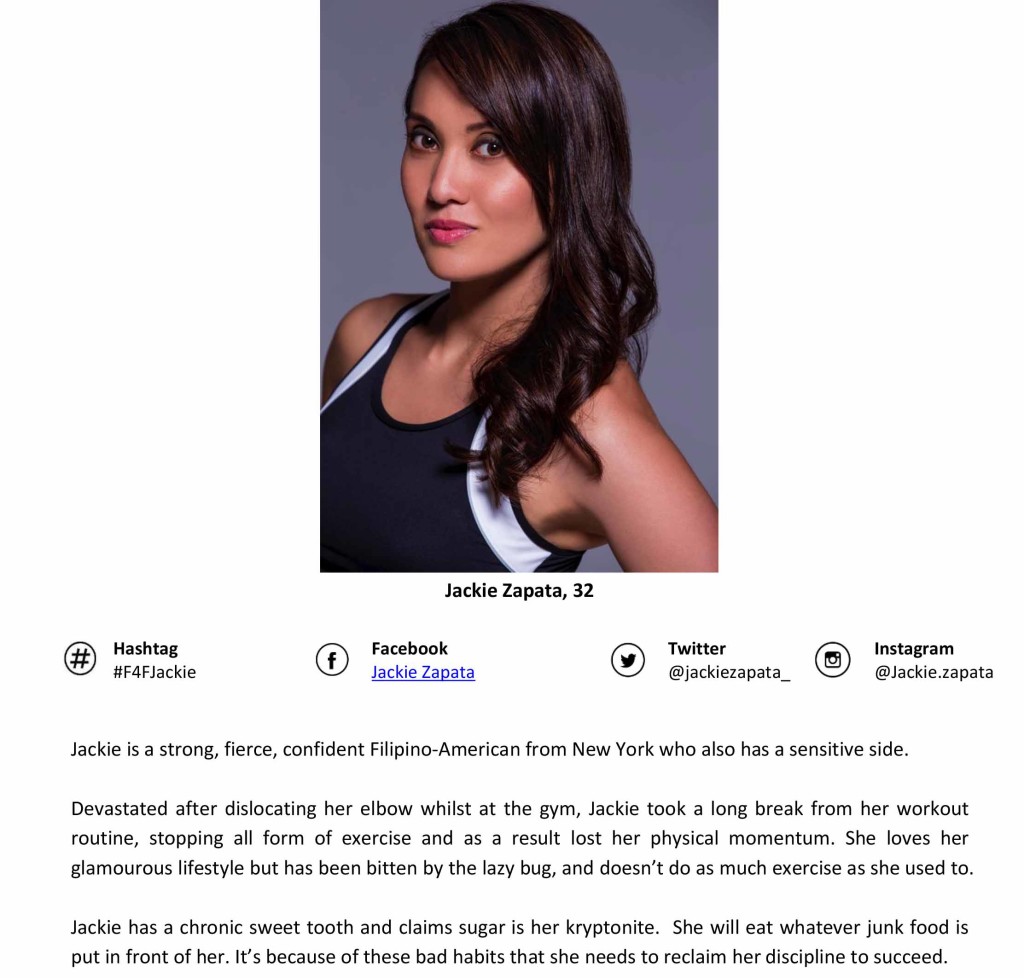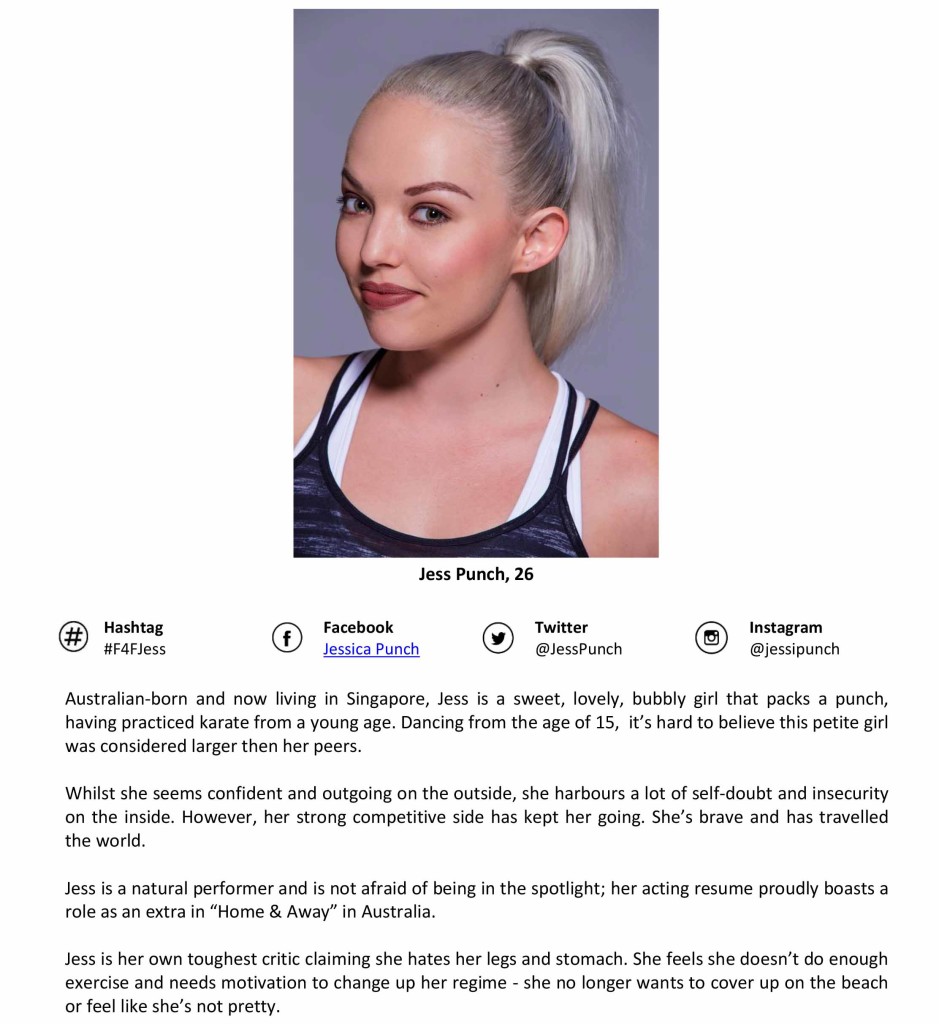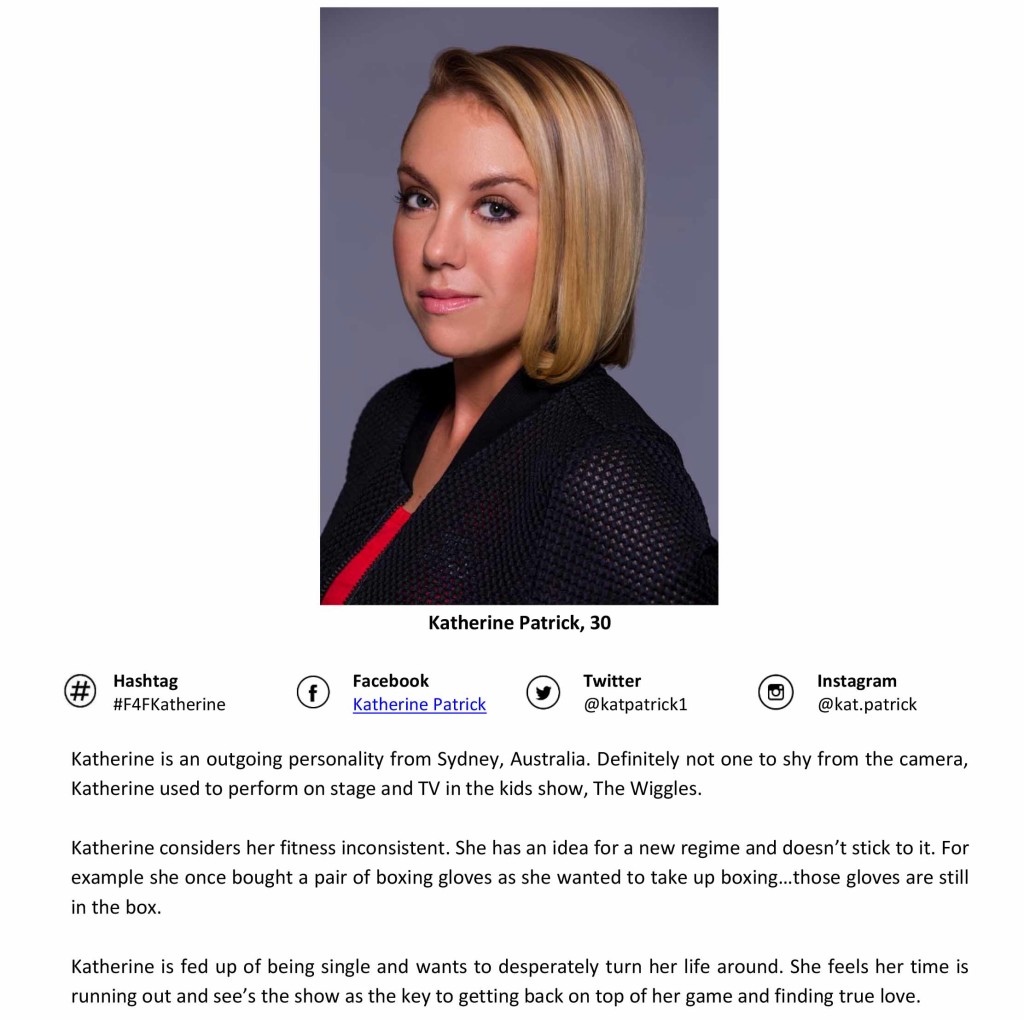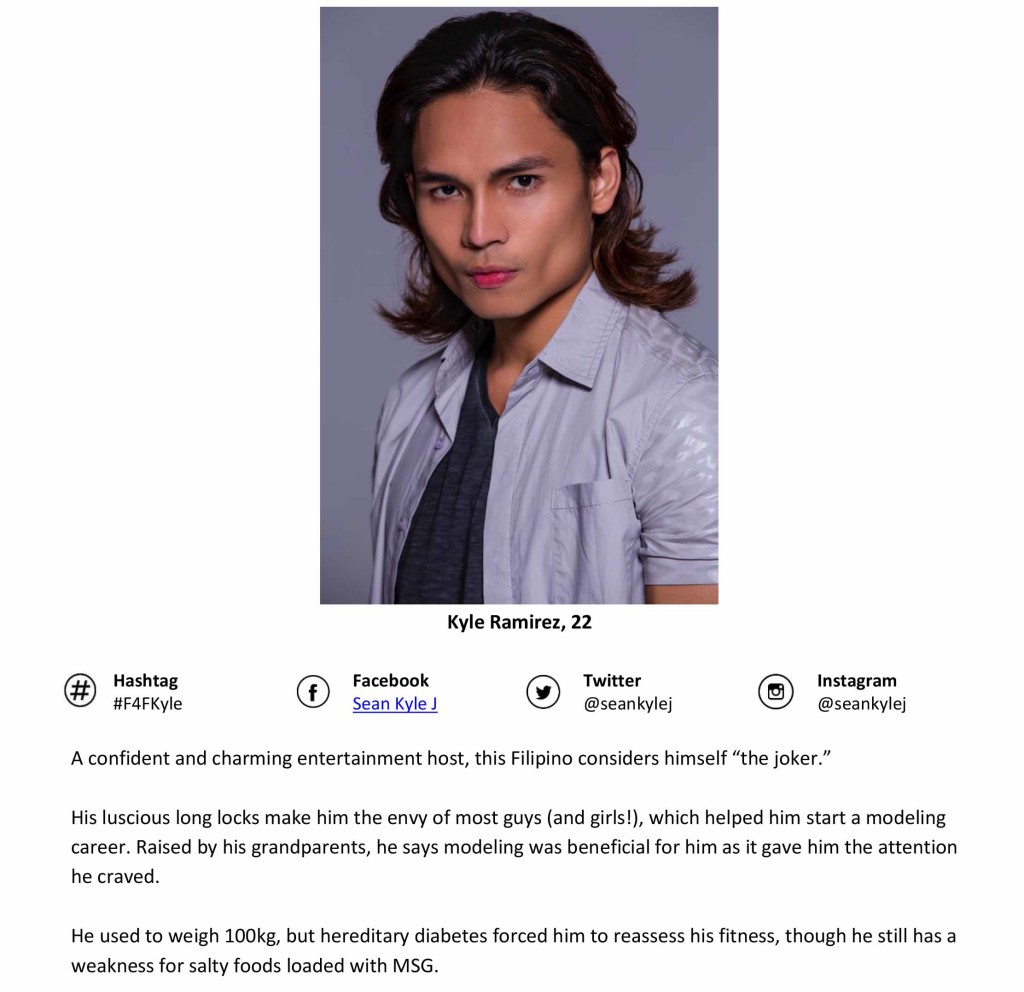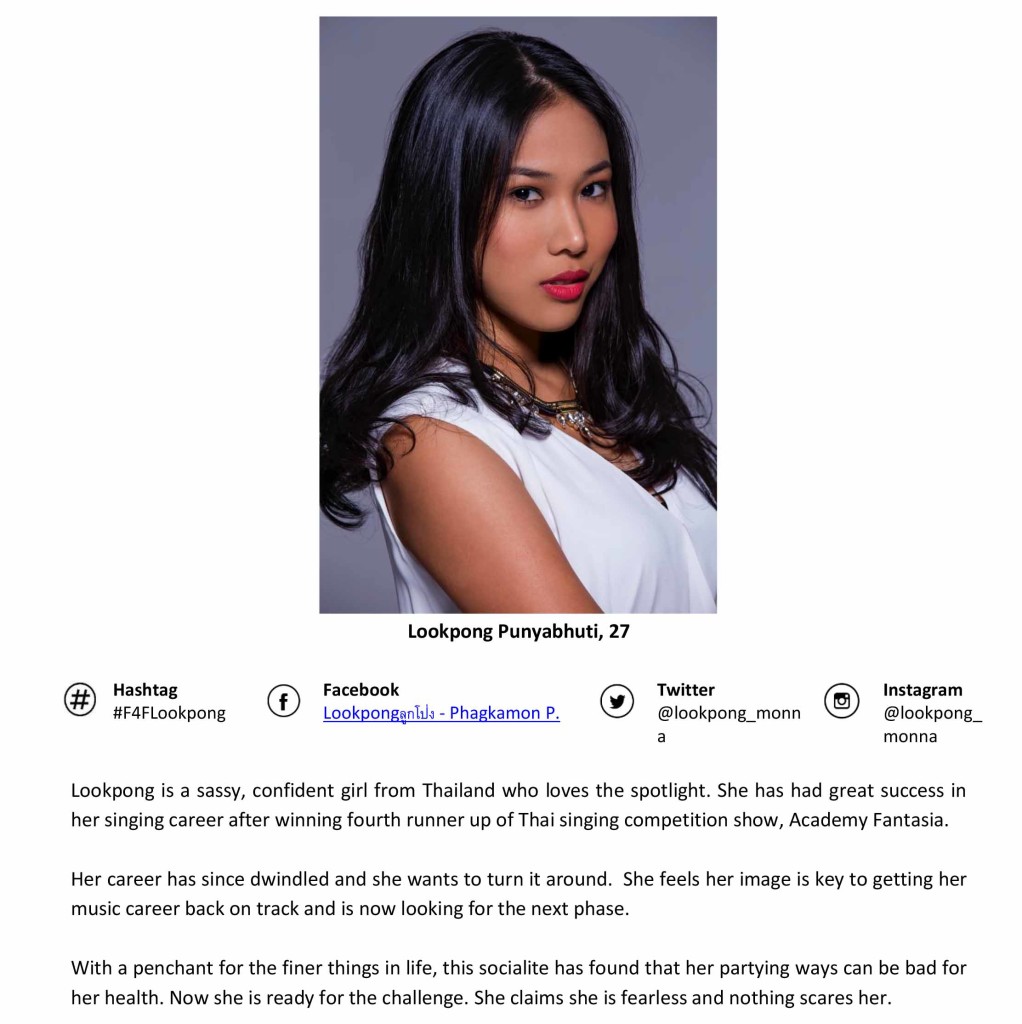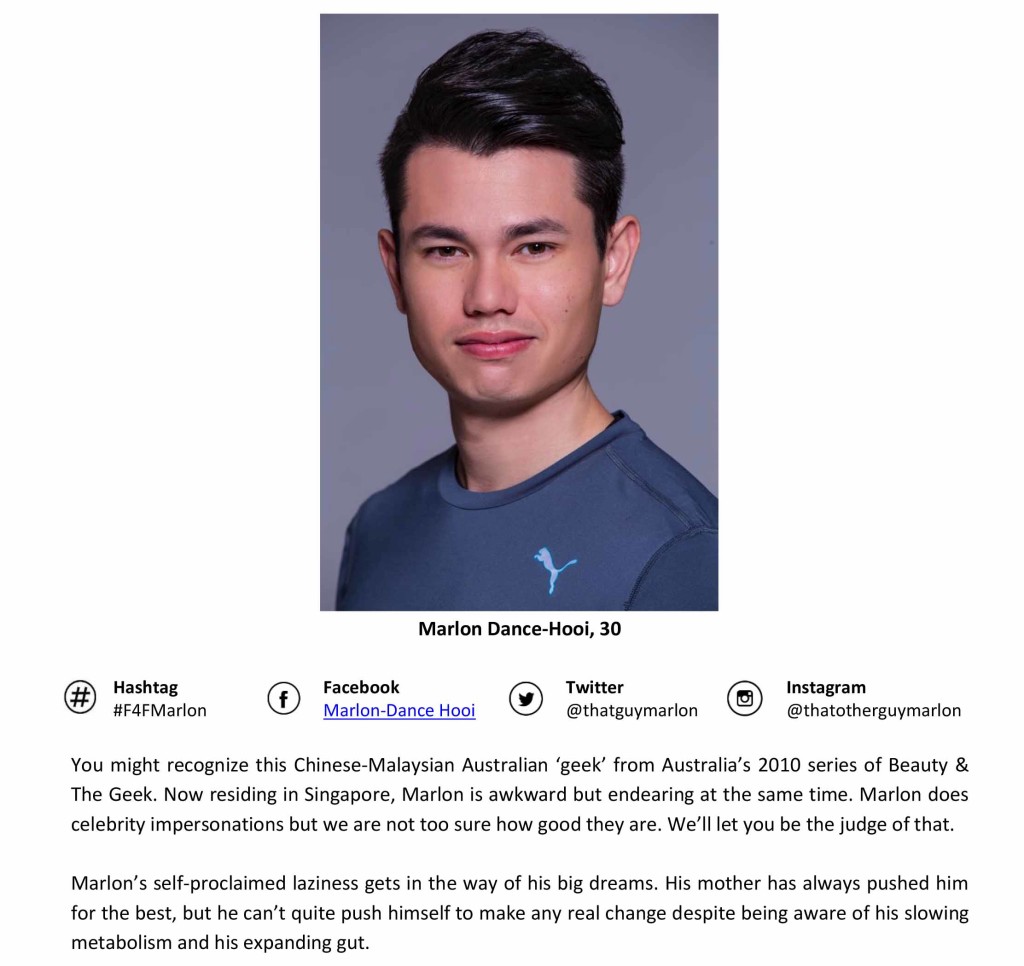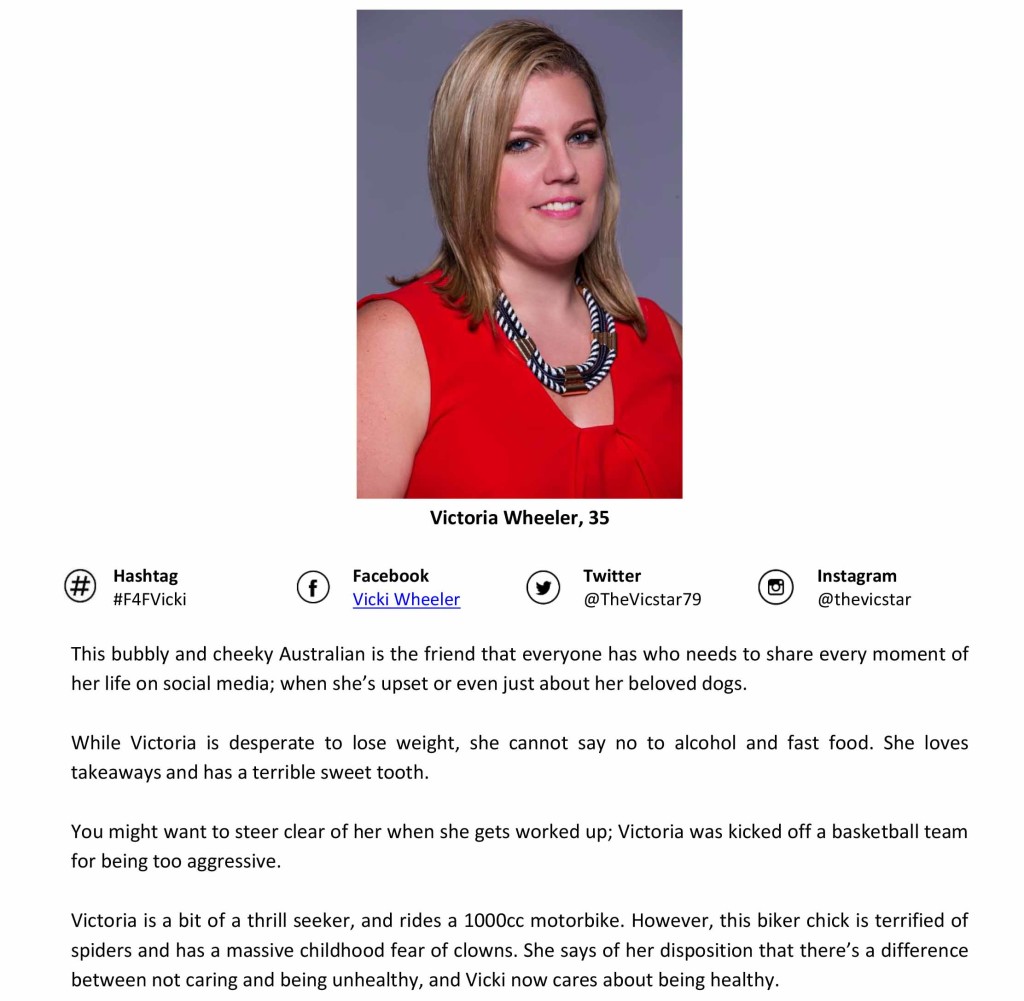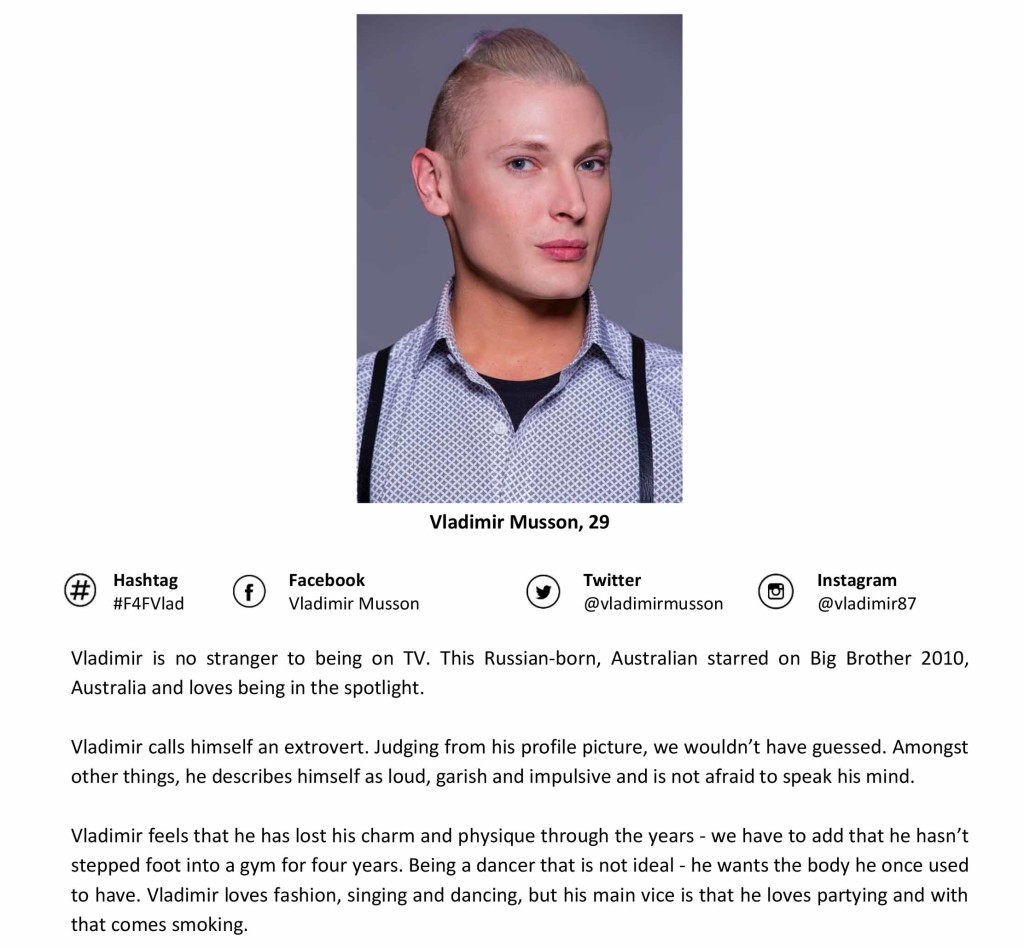 These 14 men and women from all over the world will be going through 10 weeks with host Louise Roe, trainers Mitch Chilson and Christine Bullock, and photographer Todd Anthony Tyler.
To help them achieve the best transformation, contestants have been given two very important tools:
1) BioScore
This is how the contestants' fitness progress will be marked, rather than measure weight loss. BioScore is an hour-long health and fitness assessment by Fitness First that determines how old you are biologically compared to my actual age.
First you fill up a lifestyle questionnaire and then you do a series of physical tests for power, strength, aerobic fitness, flexibility, agility and core endurance. For example, the trainer will take you through a plank series, inverted rows, standing broad jump and a 500m row, amongst others.
My BioScore is -5.5 years! That means my fitness age is 5.5 years less than my actual age. This is open to both Fitness First members and non-members, if you're keen.
2) CustomFit
Fitness First has also launched the CustomFit 3.0 app that is designed to tailor workouts for you and has a library of over 800 workouts that you can do with or without equipment, in the gym or out.
CustomFit allows you to create personalised workouts, set goals, access a library of video demonstrations (from beginner to advanced) and track progress. You can also access the '10-Week Get Fit Programme' that the F4F2 contestants will be doing over the season. This 10-week programme allows you to experience the training the contestants are put through in the gym. There's also a '10-Week Get Fit Nutrition Plan' on the Fit for Fashion website that you can combine with the training for better results.
In each episode, contestants are put through fitness challenges that help them to overcome their personal demons and discover more about themselves. They then have a fashion challenge where they are dressed up nicely for photographs.
I would love to try these challenges myself!
It is nearly halfway to the season and the race to the finale is heating up! Catch Singapore-based Marlon Dance-Hooi (#F4FMarlon) and Jessica Punch (#F4FJess), who are still in the competition, so let's cheer them on Star World at 8pm on Thursday nights. For more information on the show, please visit http://fitforfashion.tv/.
*This post was brought to you by Fitness First.