This might sound ironic – but it's really difficult to find the FC Seoul jersey in Seoul! I was in Seoul twice within a span of four weeks and I was determined to find the jersey that the boyfriend wanted. He prefers the Adidas jersey from previous seasons, but the existing Le Coq Sportif one is already so hard to find, so I won't even bother trying to hunt for the Adidas one.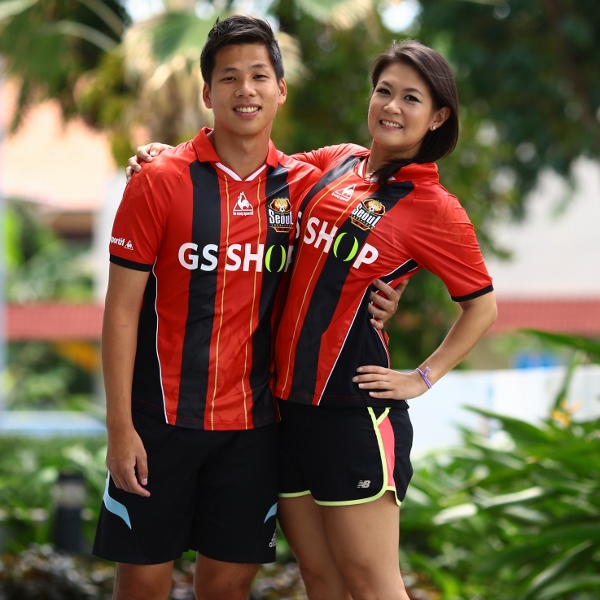 FC Seoul (FC 서울) is a South Korean professional football club based in Seoul, South Korea, that plays in the K League Classic. However, there is no FC Seoul official merchandise shop and I couldn't get any information on the internet about Le Coq Sportif shops in Seoul.
I read somewhere that the Seoul World Cup Stadium has an FC Seoul shop, so I headed there on my first visit. Guess what? I spent two hours walking around it (including the shopping mall) in vain. I asked different staffs from different shops, such as the World Cup Museum desk, the ticketing guy at the cinema, the handphone sales girl in the department store and more. They kept pointing me in all sorts of conflicting directions and I finally realised that there was a merchandise booth at the entrance of the stadium, which opens only during matches. Sigh, no thanks to communication breakdown and language barriers.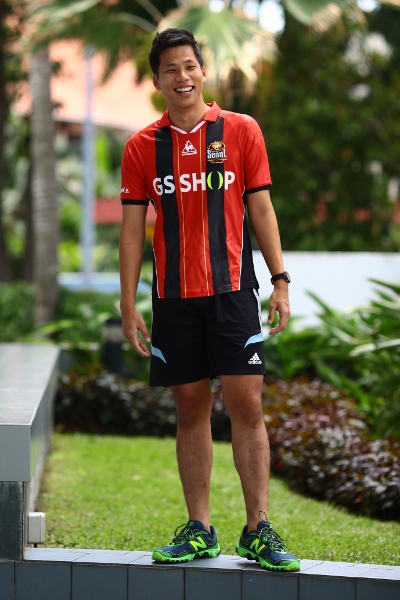 I returned home disappointed that I couldn't find the jersey and told myself I have to get it on my next trip to Seoul in three weeks. I still didn't have a clue on where to go, until I randomly asked on Facebook and a friend told me he saw it at the Le Coq Sportif section in the basement of Lotte Fitin at popular shopping district Dongdaemun. YOU'RE KIDDING ME – on the previous trip I stayed in a hotel near that mall and I even walked into Lotte Fitin; just not to the basement. I could have saved that trip to the stadium!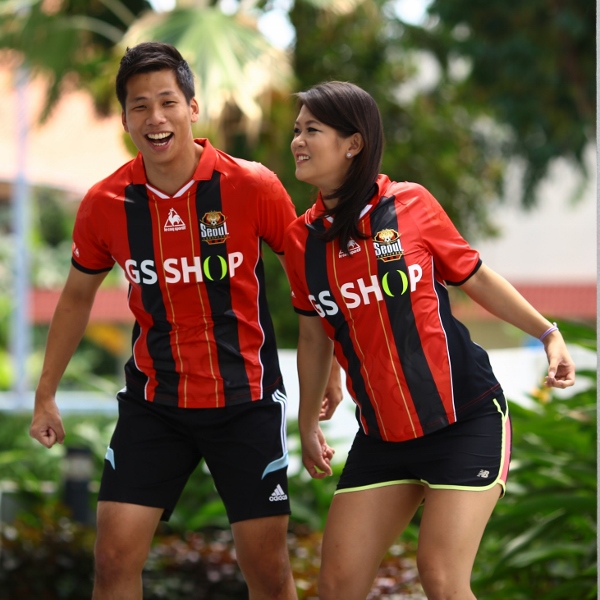 Well, all's well that ends well. I'm so glad I found it! It costs 80,000 won (about S$100) without any customisation of name on the back of the jersey. I didn't ask if it was possible to do it because the guy speaks limited English and I was returning home that same day. In the photo above, I'm wearing size S and he's wearing size M. The cutting is pretty slim fit!
So, you can find the directions to Lotte Fitin here. It is just opposite the new Dongdaemun Design Plaza (see UFO-like building in photo below). If you are a huge fan of the K-League, there is a K-League official merchandise store down the same row as Lotte Fitin. Just look out for the building with a big Nike tick. See the photo below: just walk in the direction of the arrow in red.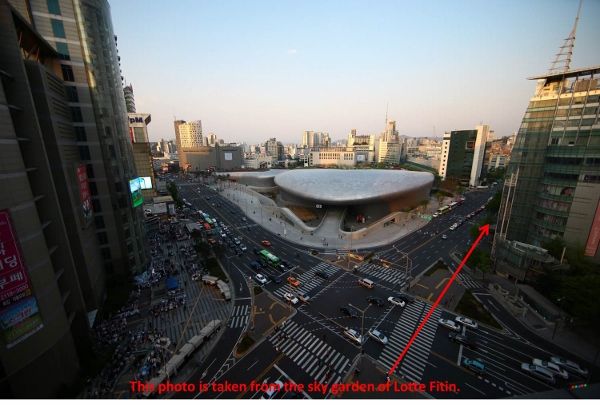 This is what you will see at the K-League official merchandise store: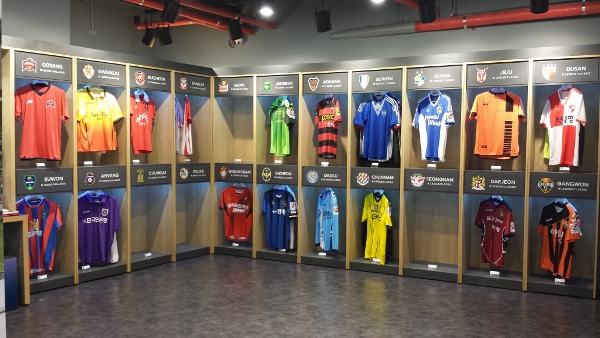 Nope, the FC Seoul jersey isn't sold there. You can get it online at their official website, but I can't find a button to change the language of the site to English so I can't make a purchase. LOL! Alternatively, there are many online soccer shops you can probably buy the jersey from. I just wanted to get the FC Seoul jersey in its home country since I was there!