Everyone should drive a supercar at least once in their lifetime. Or be a passenger in one. That's what Shawn Low hopes for, when he started Dream Drive, which offers supercar experiences through a Lamborghini Gallardo Spyder, Ferrari F430 Spider and Maserati GranTurismo Coupe.
The feeling of driving a supercar is something that only so many words can explain. I especially love how the rush of power comes on demand, with just the slightest touch of the accelerator. I know I am very lucky to have driven various supercars, like the Ferrari 458, Ferrari F12berlinetta, Lamborghini Gallardo Spyder, McLaren MP4-12C and Aston Martin V12 Vantage S, and while I don't think I'll be able to afford one in this lifetime, I really encourage you to try driving one.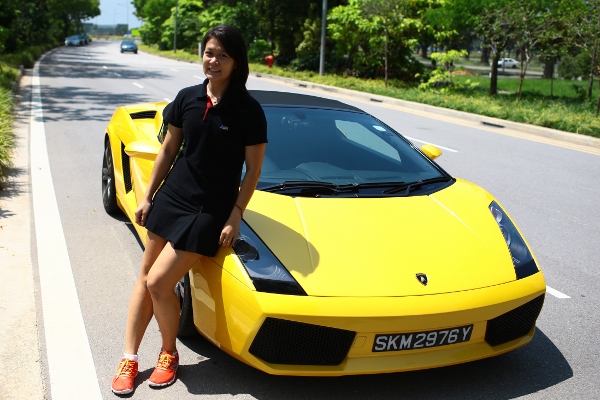 It was Shawn's dream to own a Lamborghini and he achieved that at the age of 31, after working hard at his car businesses and buying a Gallardo for himself. Excited and thrilled to drive the supercar, he barely drove it for two months when his joy was short-lived – the doctor diagnosed him with brain cancer. Having to undergo treatment immediately, he could only gaze at his parked car in the driveway with forlorn as he was too weak to drive. There was an option to sell the car but Shawn refused to – looking at it was good enough for the time being.
During hospitalisation, he really missed his Lamborghini a lot and looked forward to the day when he could drive it again. Then an idea struck him.
"I want to pass this feeling to others. I want to give people the chance to drive a supercar when they can. At that time I didn't know when I would be able to drive again and so I hope to share the joy of a supercar with others," said Shawn. "I don't come from a rich family. I made my own money and earned my own supercar. I really want to share my passion with others."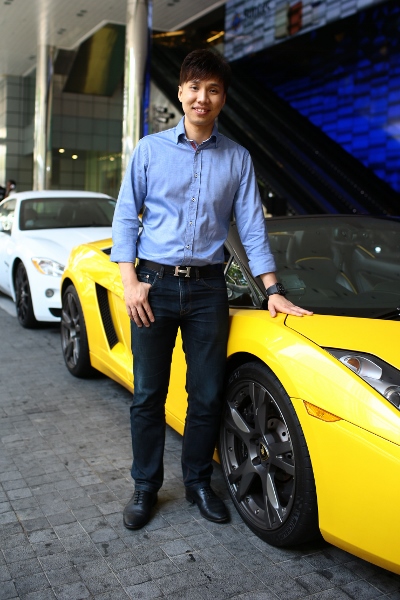 Once he recovered and the doctor gave him a clean bill of health, Shawn worked on setting up Dream Drive, which officially started operations at Suntec on 4 April.
No matter where you go, a supercar never fails to turn heads and there will always be people taking photos of the car. However, the high costs involved in buying and maintaining such cars in Singapore has made them less accessible to the public.
"That's why I hope to give people a chance to try a supercar at a reasonably low cost," Shawn added. Between S$238 to S$788, one can experience a supercar for 15, 30 or 60 minutes. You will be accompanied by an instructor to drive the Formula 1 street circuit route and also the expressway so you can go at higher speeds.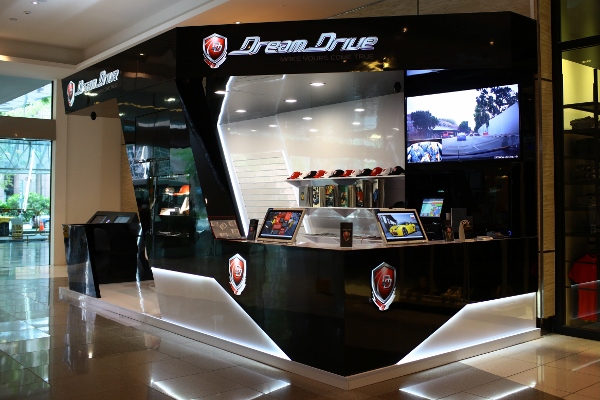 A video of your drive will be made available (at additional cost) via an in-car camera and a certificate of achievement will be given to you upon completion of the drive. If you are buying an experience for your loved ones, you can watch their drive 'live' at the Dream Drive booth while waiting for him or her. Drivers must be 21 years old and above, with minimum one year driving experience. If you do not meet these requirements, you may opt to be chauffeured instead, with a 20 per cent discount offered.
There are plans to expand the range at Dream Drive and bring in other brands like McLaren, Audi or Aston Martin in future. Meanwhile, if the joyrides are not enough for you, you can rent supercars from Dream Drive for wedding, corporate or other personal purposes.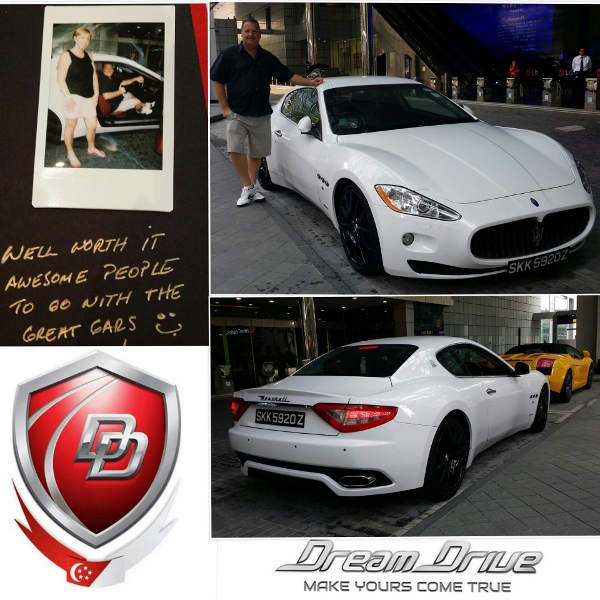 Dream Drive is located at 3 Temasek Boulevard #01-K27, Suntec City Convention Centre Level 1 (main entrance opposite Robert Timms). Book your ride at 6333 0338 or www.dreamdrive.com.sg. You can also follow them on Facebook, Instagram and YouTube.
A contest for three Lamborghini joyrides is being held on their Facebook page too – simply like, share and state why you want to win it (closing date: 15 May 2014).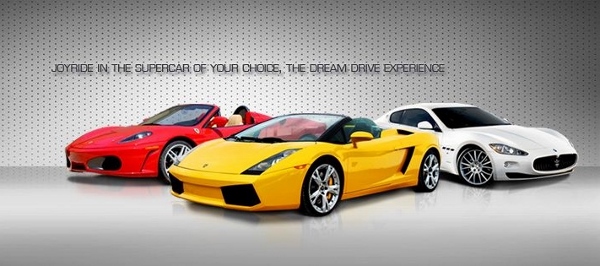 *This post is sponsored by Dream Drive.