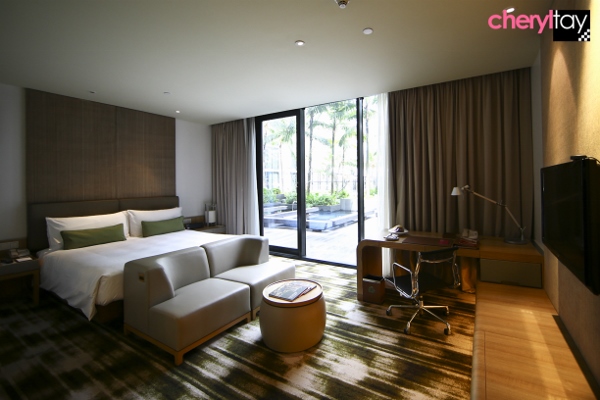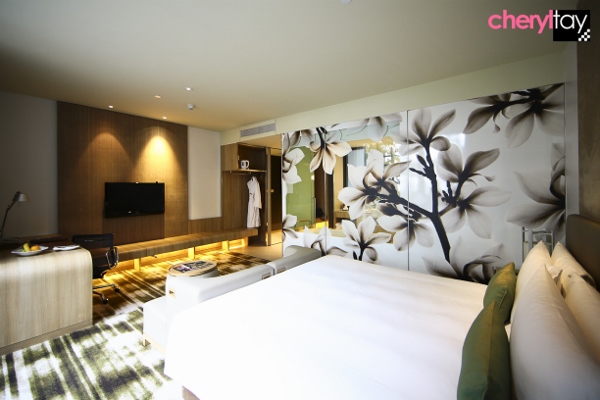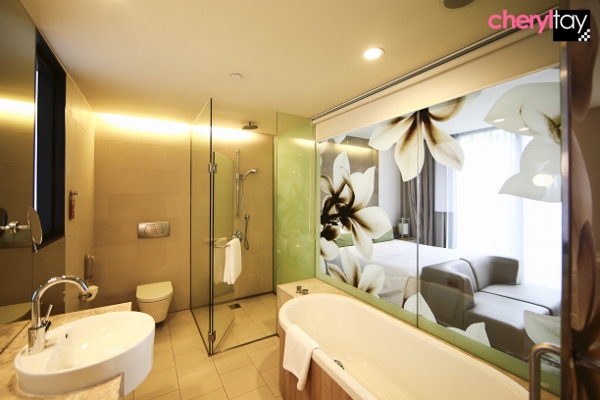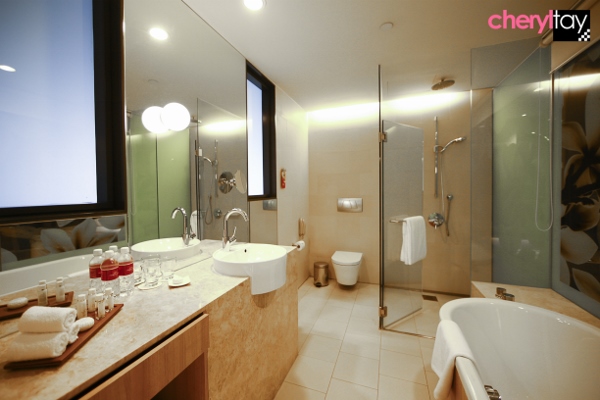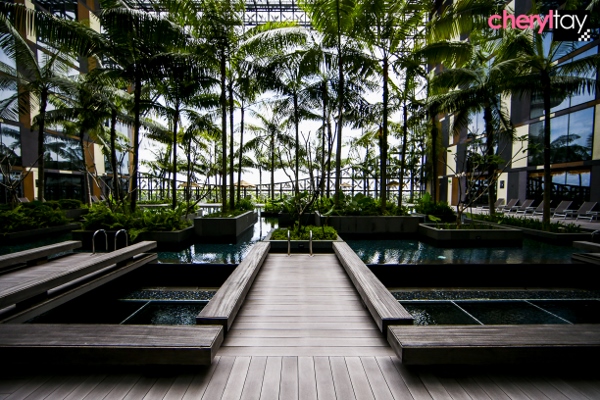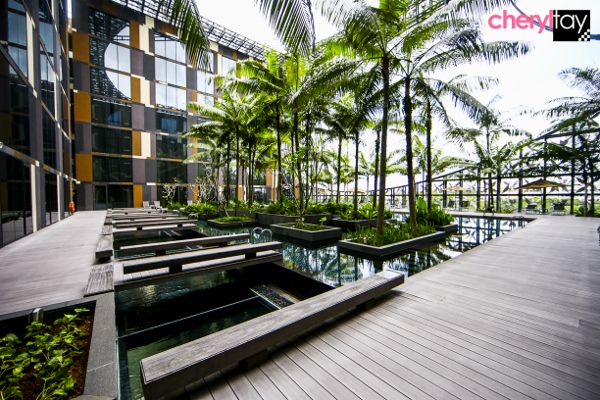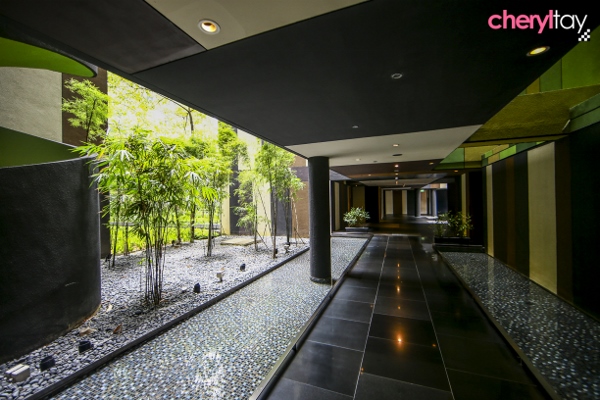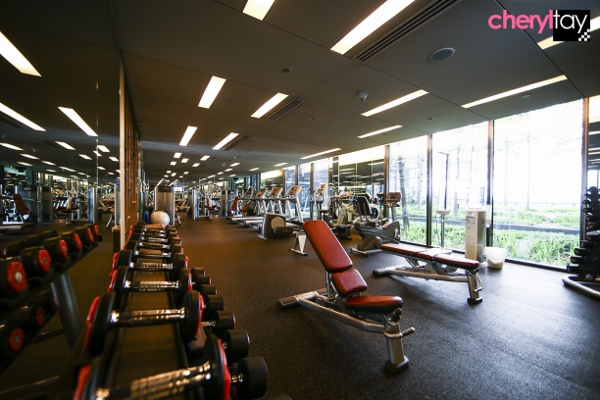 Club Lounge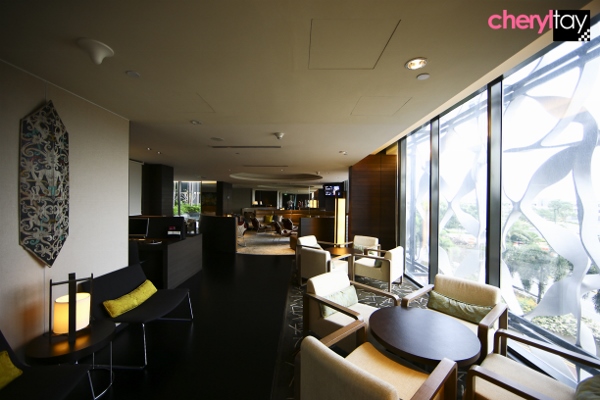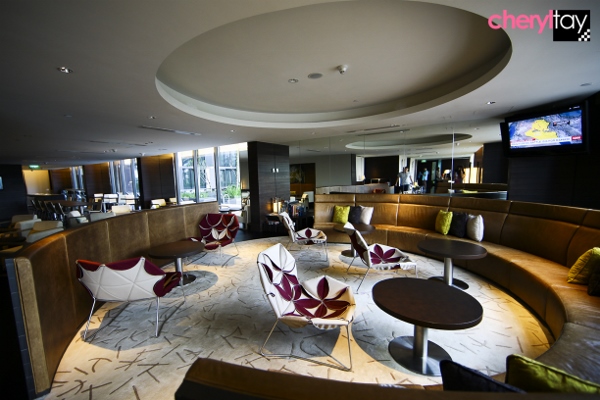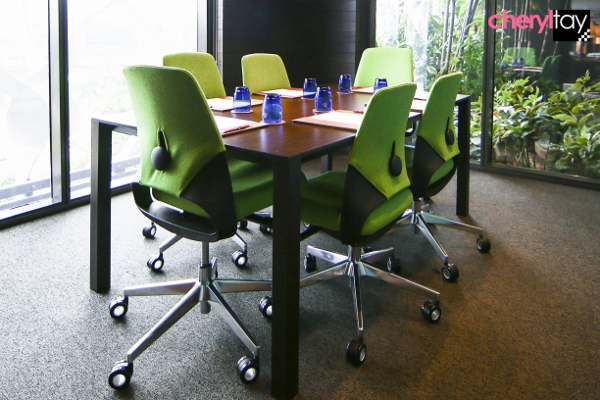 Lobby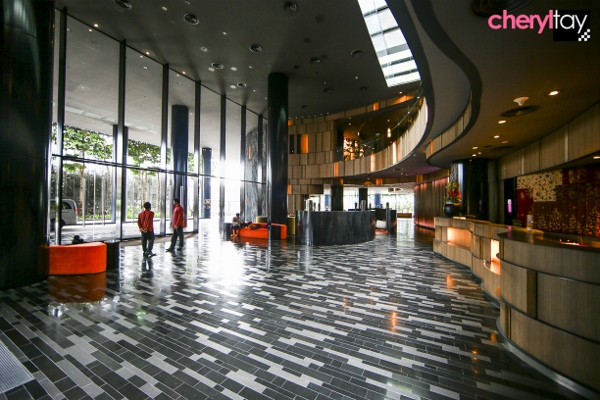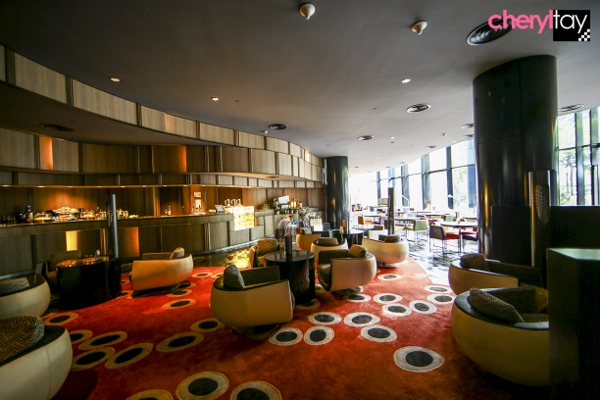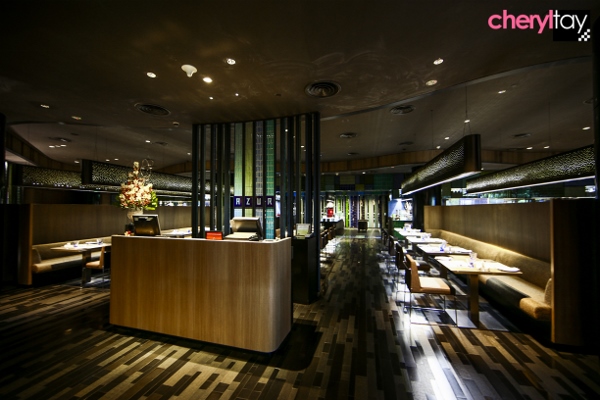 Whenever I do a staycation, it would be a bonus if it's tucked away in a quieter part of Singapore where chances of running into friends are low. One such hotel is Crowne Plaza at Changi Airport Terminal 3. I know, why would you want to go to the airport if you are not travelling? But our airport of today is more than just the point where you leave the country – it holds tears of joy and sadness for people leaving and returning, but it is also a spanking awesome retail lifestyle hub now, with a range of shops that easily rival any shopping mall in town.
Crowne Plaza Changi Airport is located in a corner of T3 and you can enter it at either Level 1 (arrival) or 2 (departure). Unless you hang around the departure gates or the arrival belts, you probably wouldn't run into anyone you know.
The rooms are amazing – I stayed in the King Club room, in one of the six that has direct pool access. It is not a private pool, but you can open the balcony doors from your room and jump right into the pool. The 36-square-metre King Club room is tropically designed with calming shades of brown and green that help to ease you into a relaxed mood. Floor-to-ceiling windows give the room a warm glow with the natural daylight pouring through the room.
I appreciate the little sofa in front of the bed, which is really useful for cuddling up in front of the TV, but what I really enjoyed was the huge, comfy bed. You can literally sink into the soft bedding and surround yourself with the many plump pillows, before snuggling into the duvet that will hug you. An aromatherapy kit is also provided so you can use it to unwind, or you can play your own soothing music on the iPod dock. Toilets are very important to me and here I had the luxury of space in the glass-panelled bathroom which has a bath tub and also a rainfall shower. Don't worry, you can pull down the blinds if you need privacy in the bathroom.
To ensure you are not disturbed, the hotel has allocated Quiet Zones, where no room attendant, housekeeping or engineering activities will take place between 9pm to 10am from Sunday through to Thursday, unless specifically requested by a guest. This is very important, especially for a hotel in the airport, where guests want to catch as much rest as possible before they go on their flight.
I had access to their club lounge, where I enjoyed an almost private breakfast. A fuller buffet is available at Azur but the Club Lounge was good enough for me. In the evening, cocktails and canapes are served in case you get hungry. Walking around the hotel, I liked how quiet it was, with the occasional plane taking off. The guest rooms are soundproof by the way, so you don't get annoyed by all the planes taking off. The hotel decor reminds me of a luxurious spa, with lots of greenery and a touch of Zen.
This goes on my list of top staycations in Singapore to have, because I truly appreciate how I'm away from city buzz and it almost seems like a vacation as I am at the airport! Conveniently, the T3 basement has a food court and a supermarket if you need to get snacks. Lots of eating and shopping options for you to explore between all three terminals as well.
If you are thinking of having a break over the festive period but am not keen on paying extra to travel during this season, then I would suggest going for a staycation. Crowne Plaza Changi Airport is now offering 15% off the total room rate* for stays between 22 December 2014 to 11 January 2015. Simply quote "CHERYL TAY 15 OFF" when you make your booking via email reservation to [email protected] (this is the only way you can get the discount).
*Terms and conditions apply: Full prepayment is required to enjoy this offer. Bookings are non-cancellable. Black-out dates DO NOT apply and the offer can be extended on Christmas Eve, Christmas, New Years Eve and New Year's Day. Bookings can be made from 3 December 2014 till 10 January 2015. Discount is not applicable to services, minibar or F&B charges and is extended only on the total room rate.