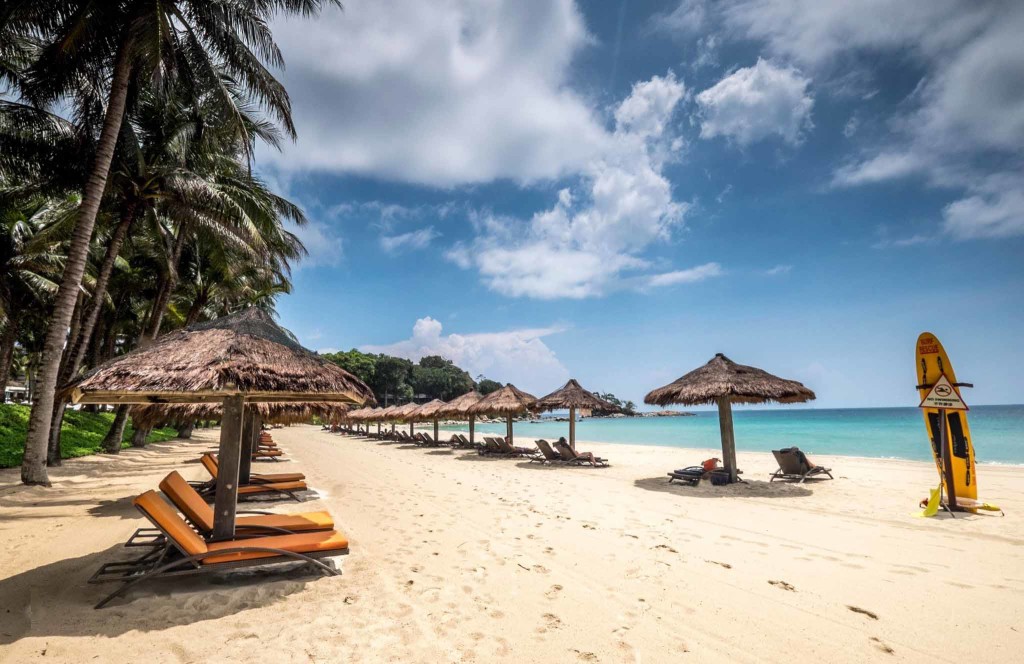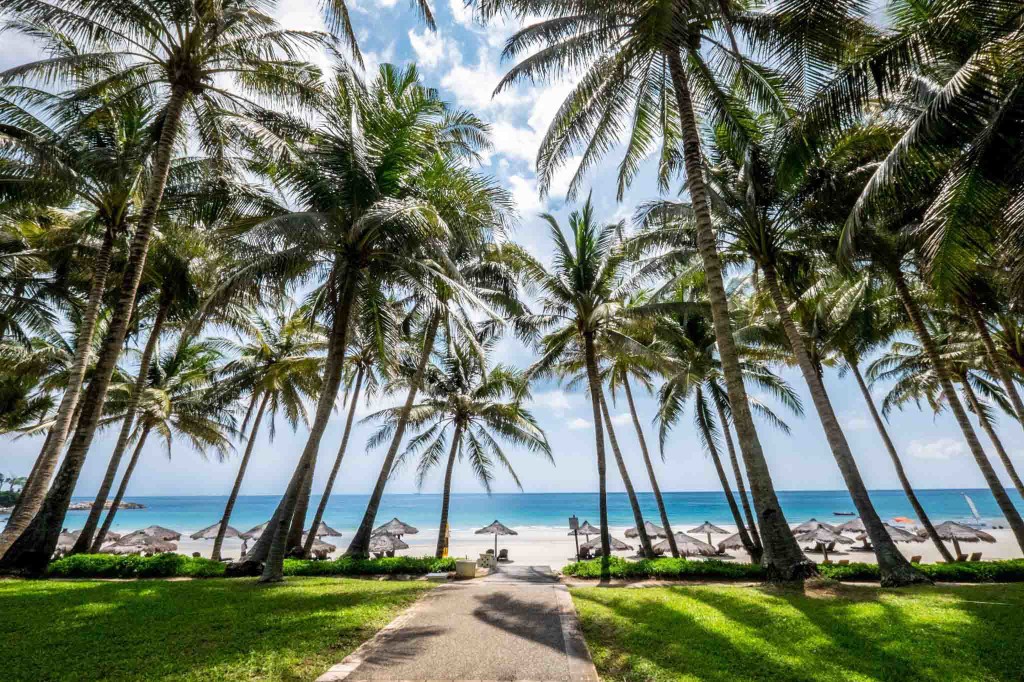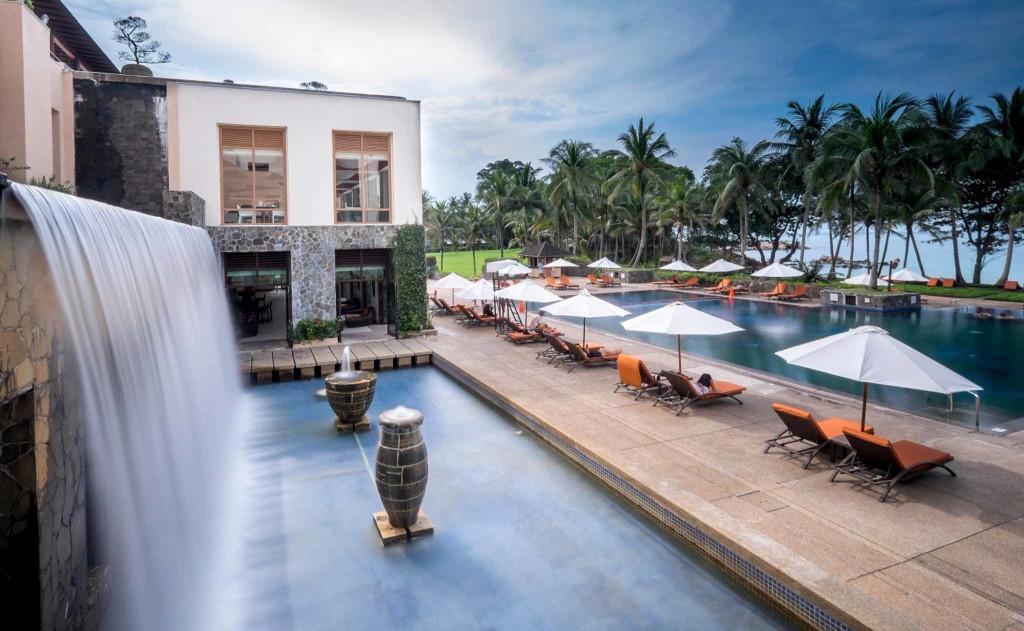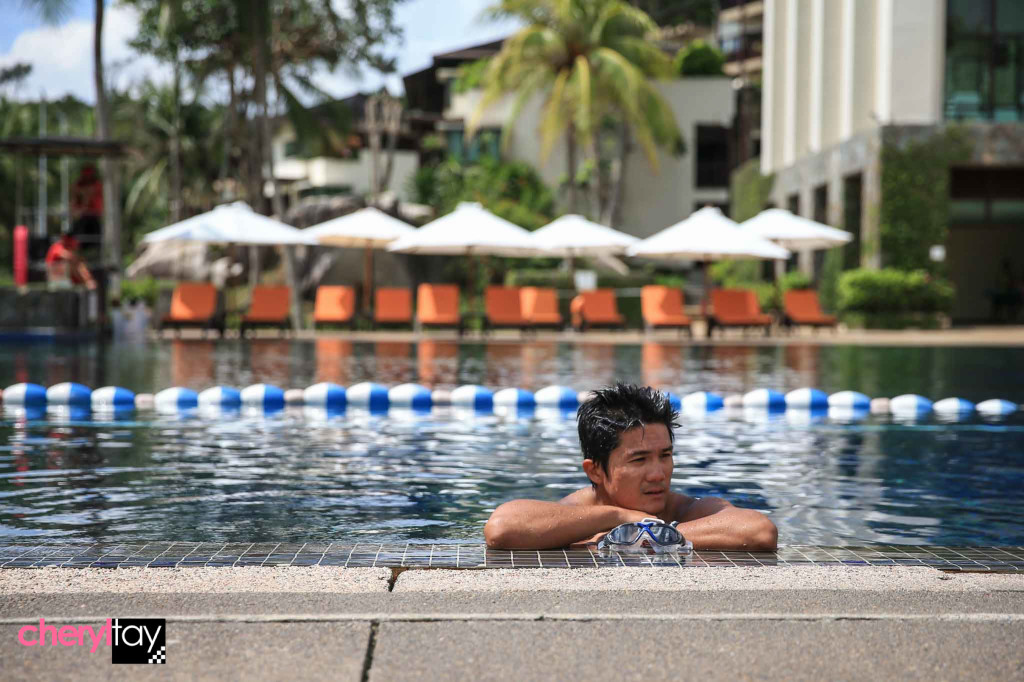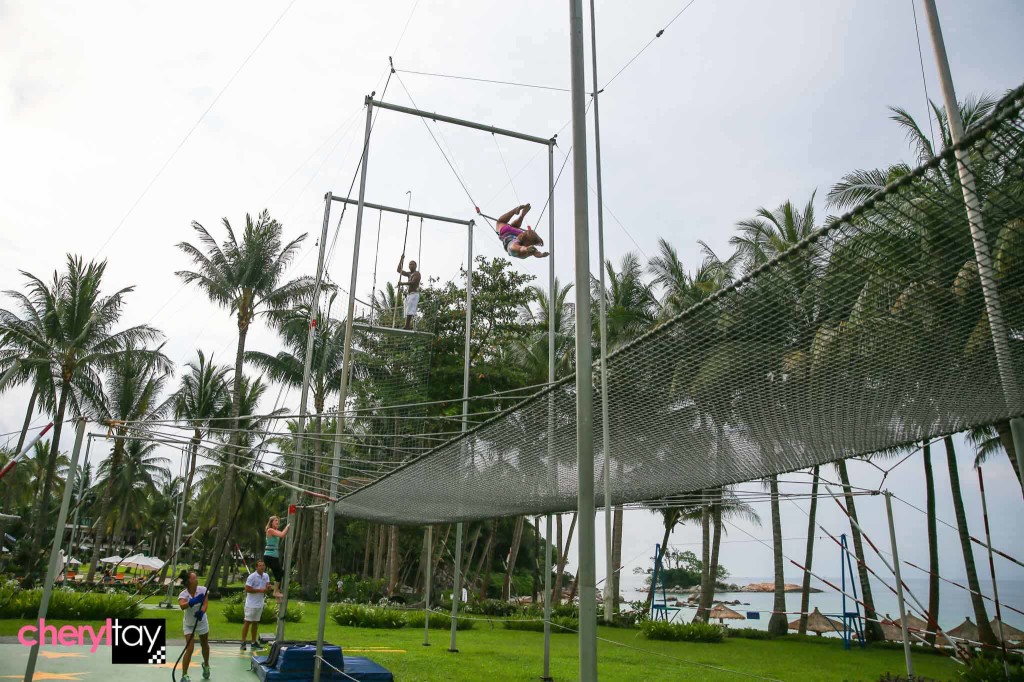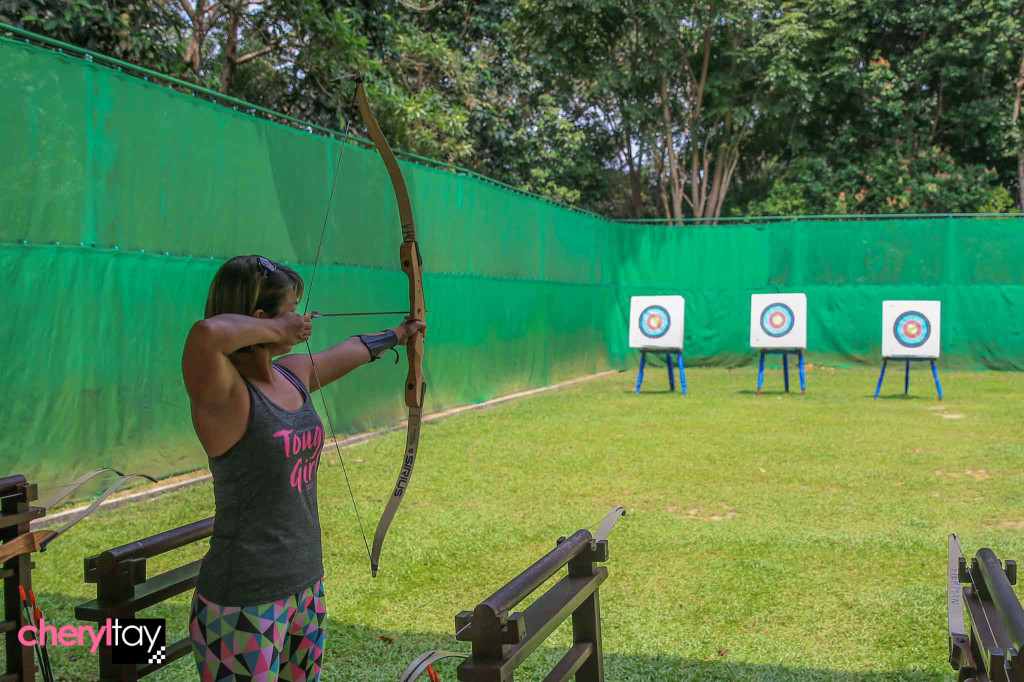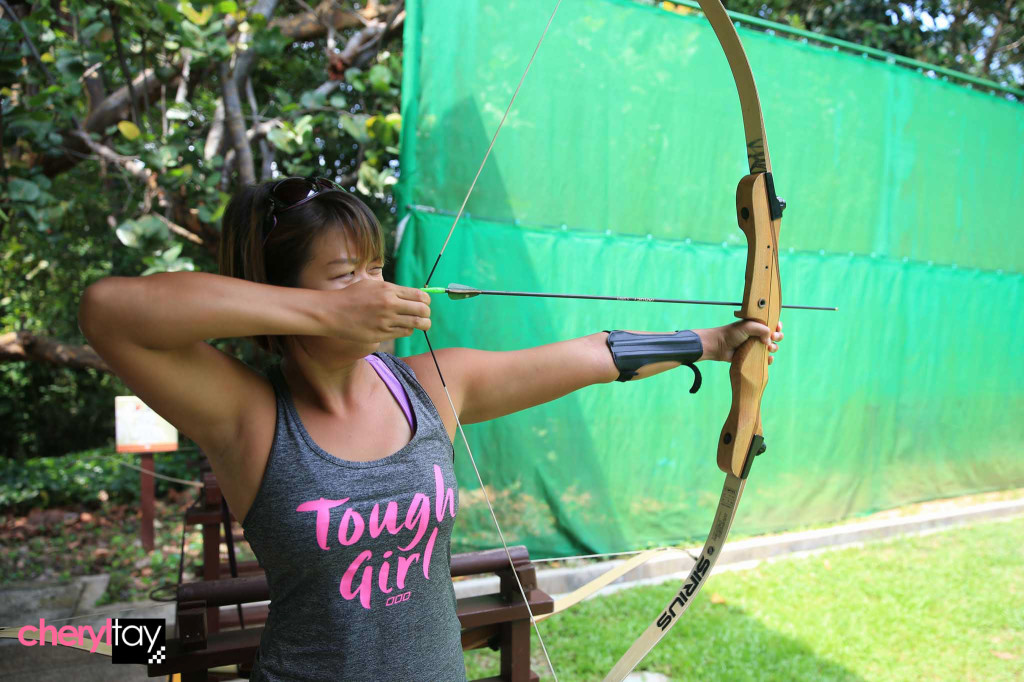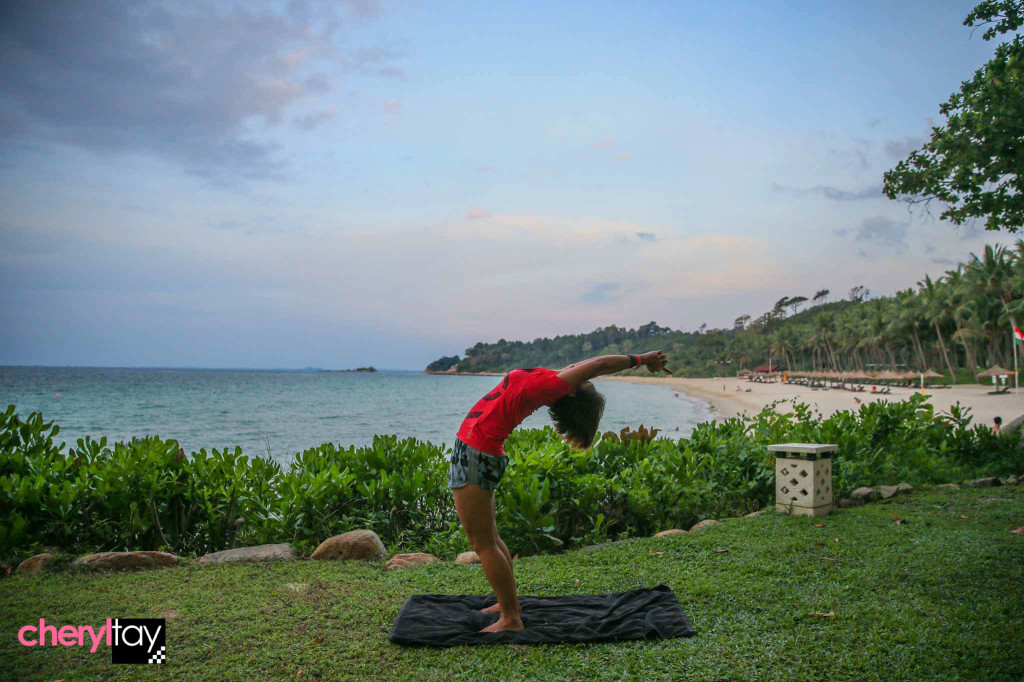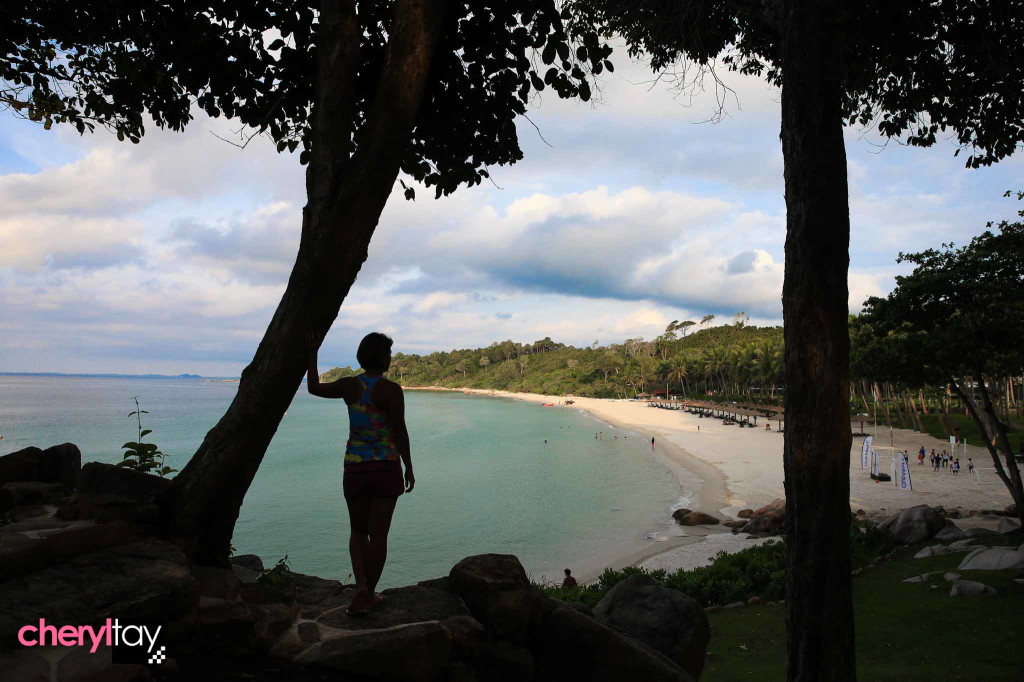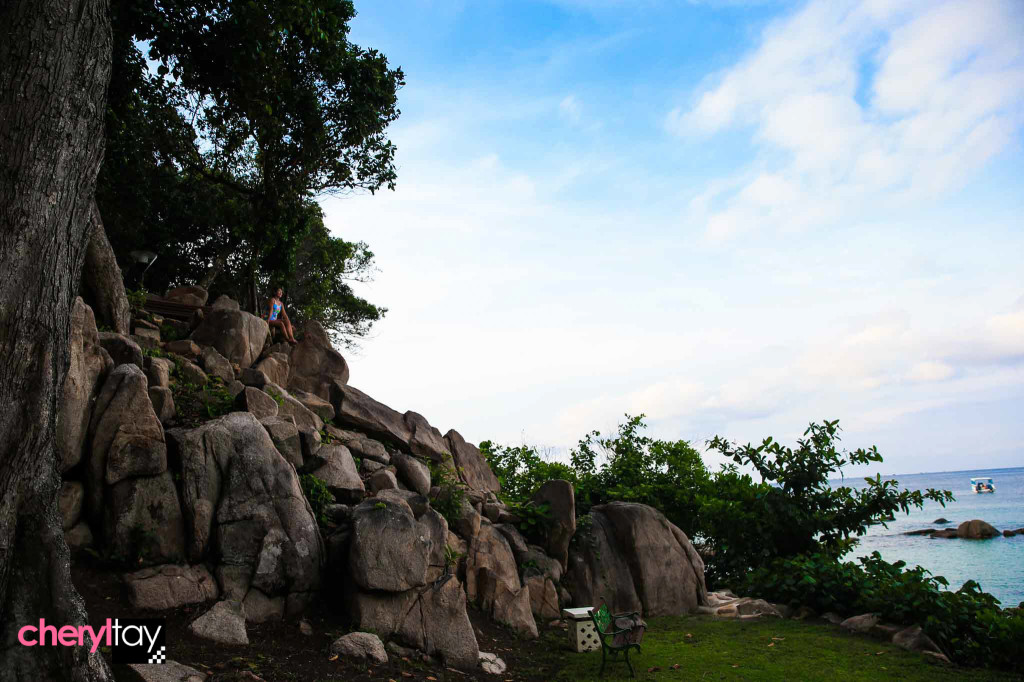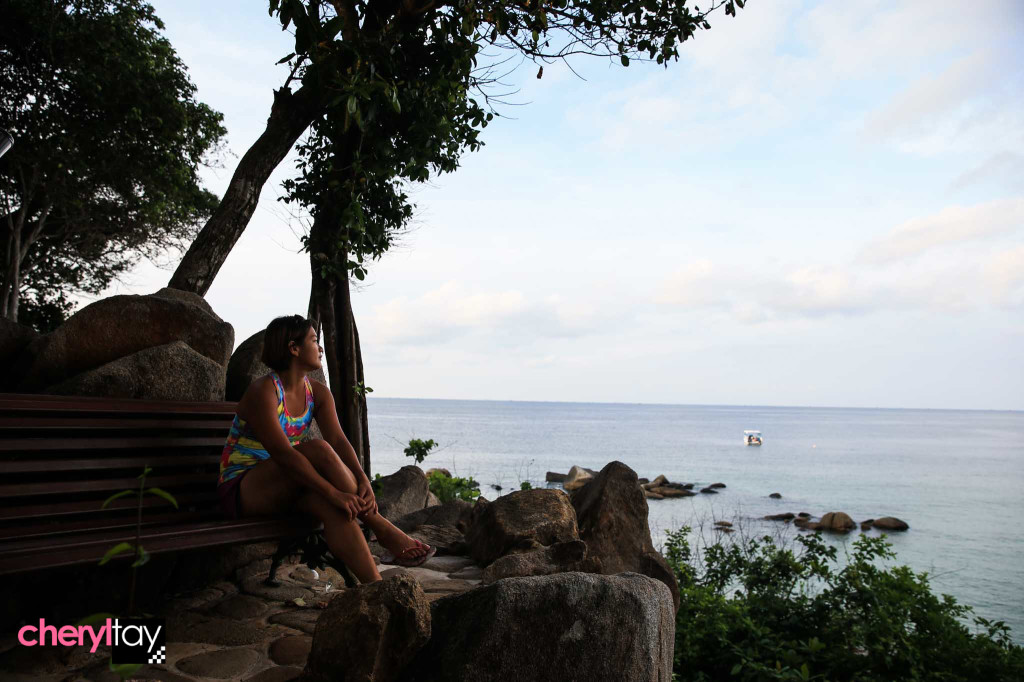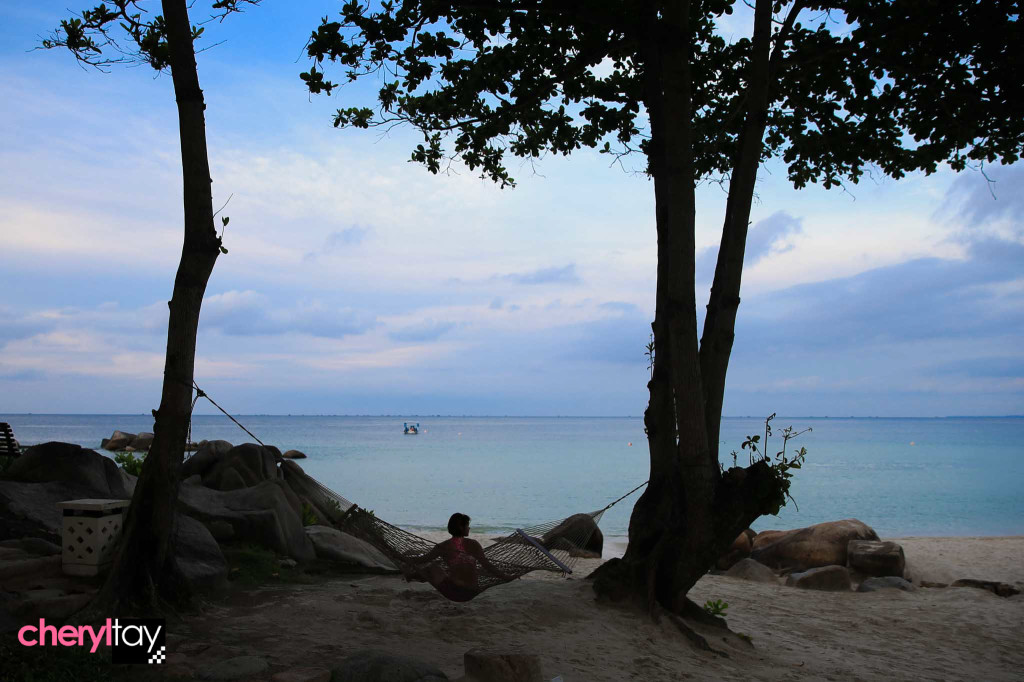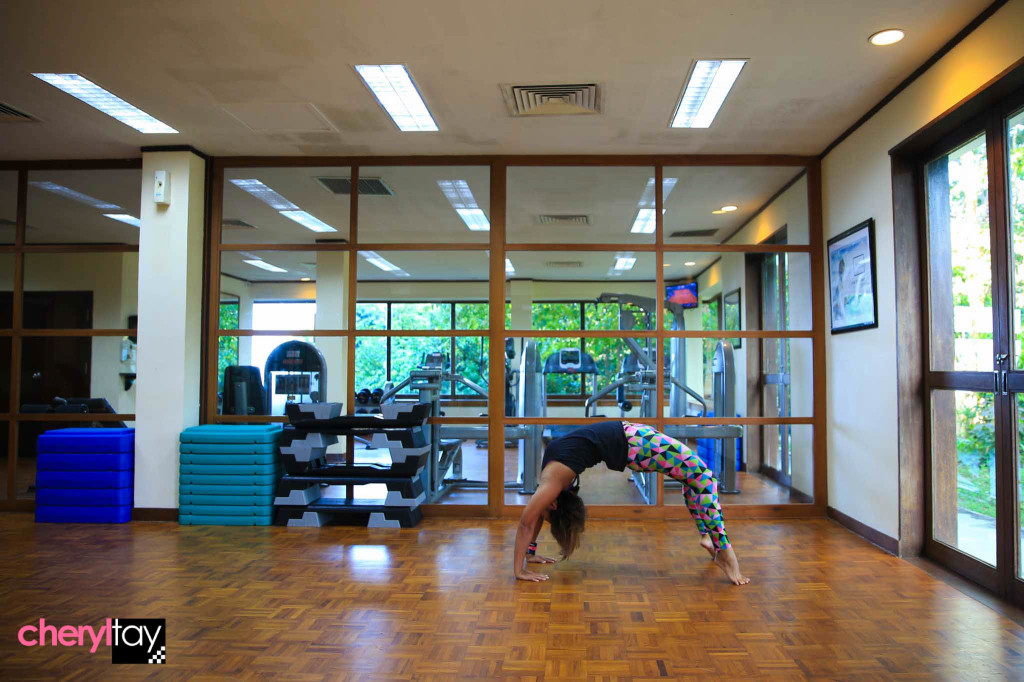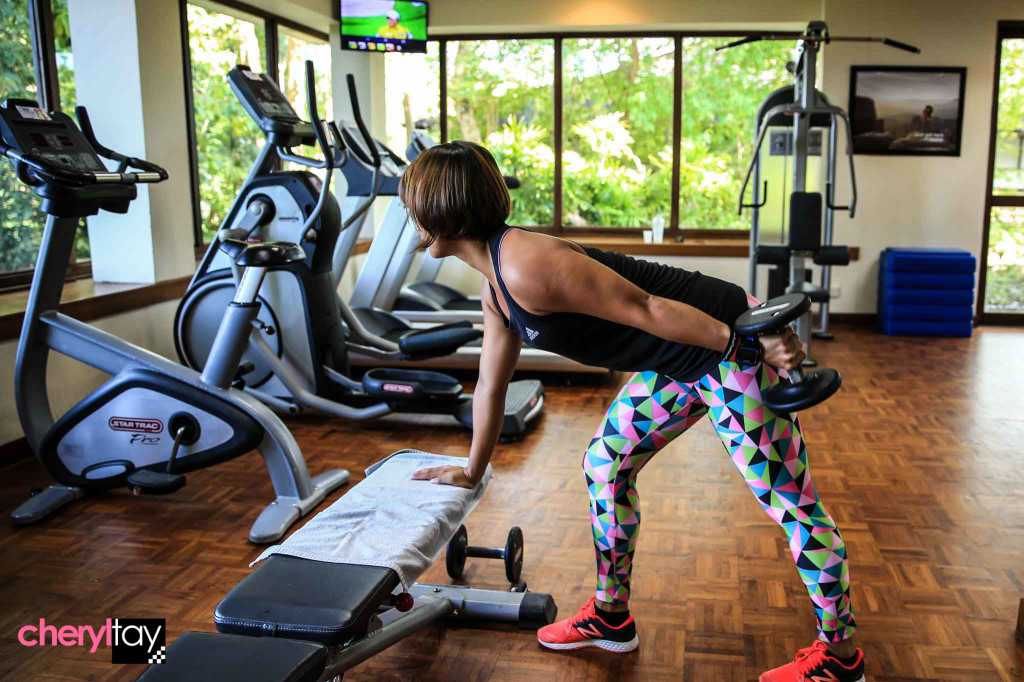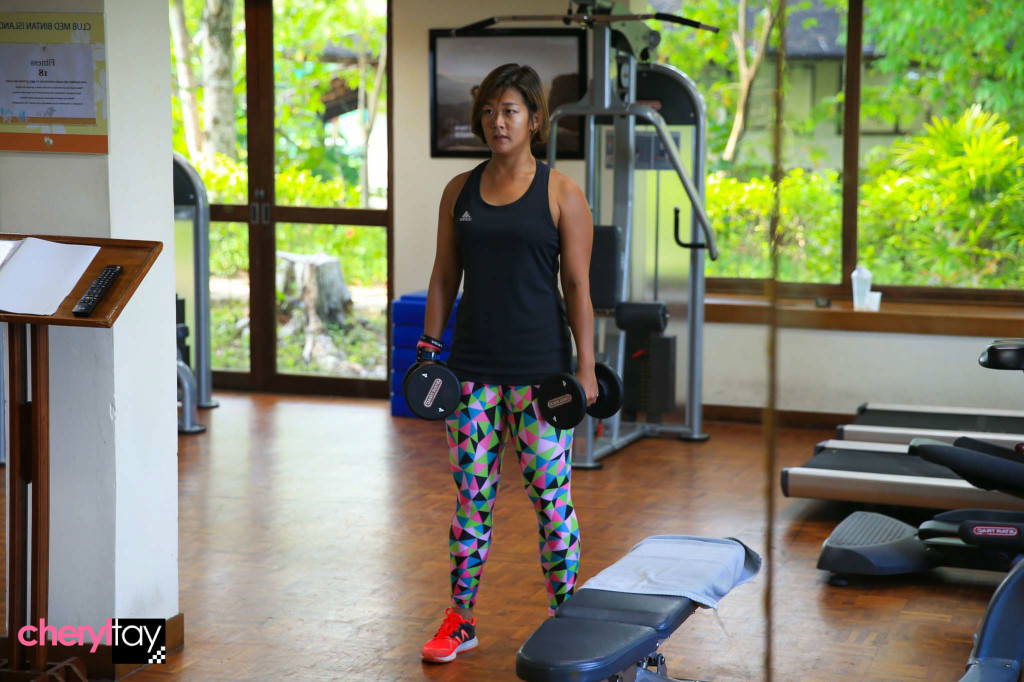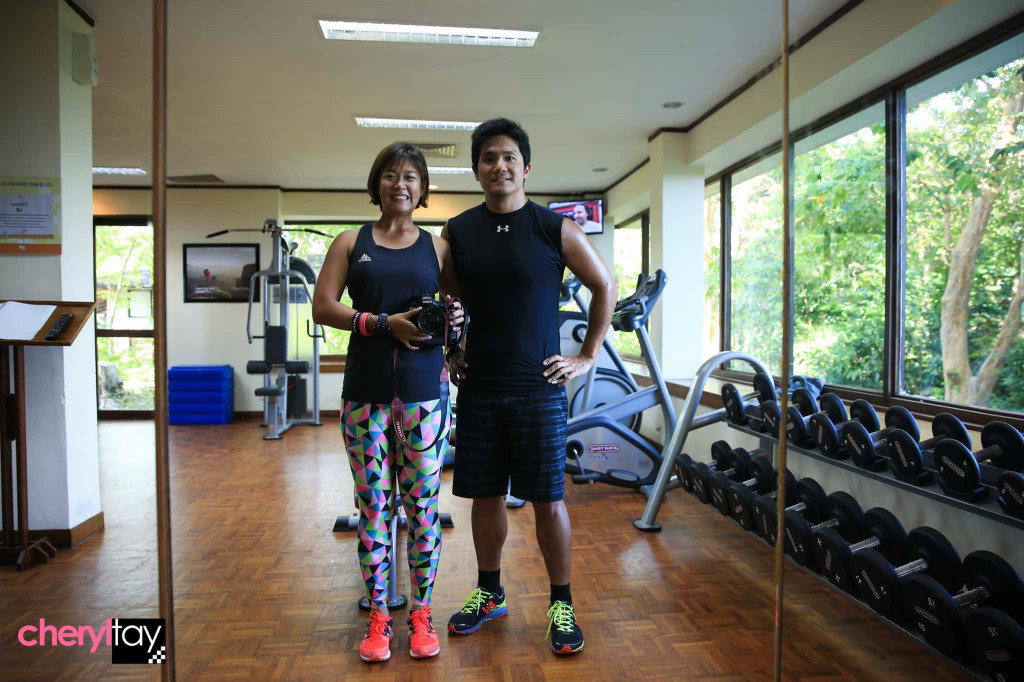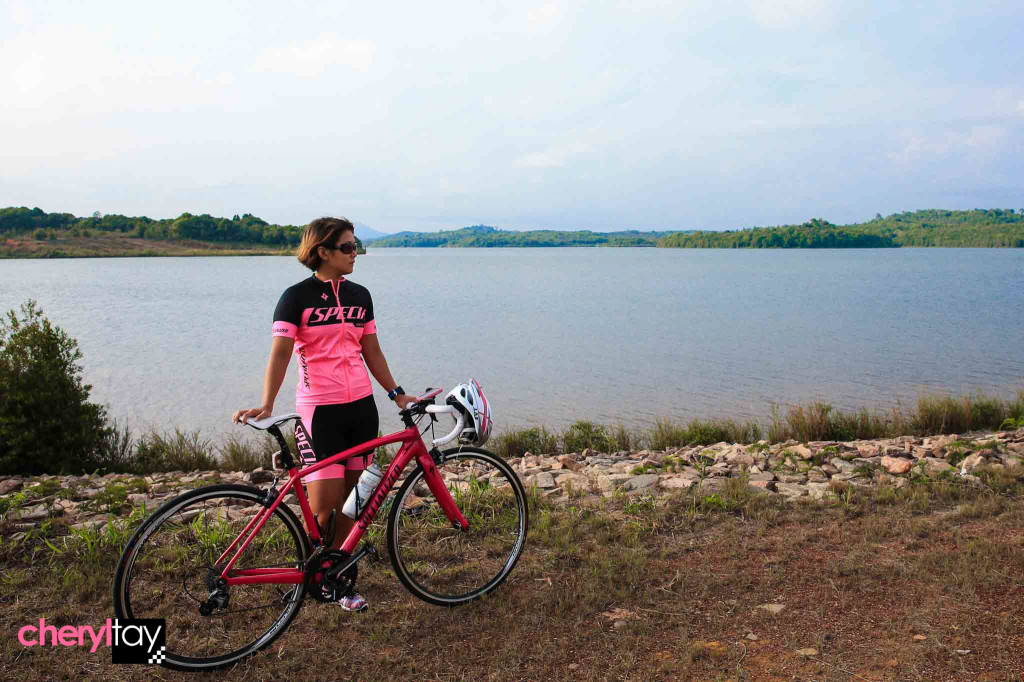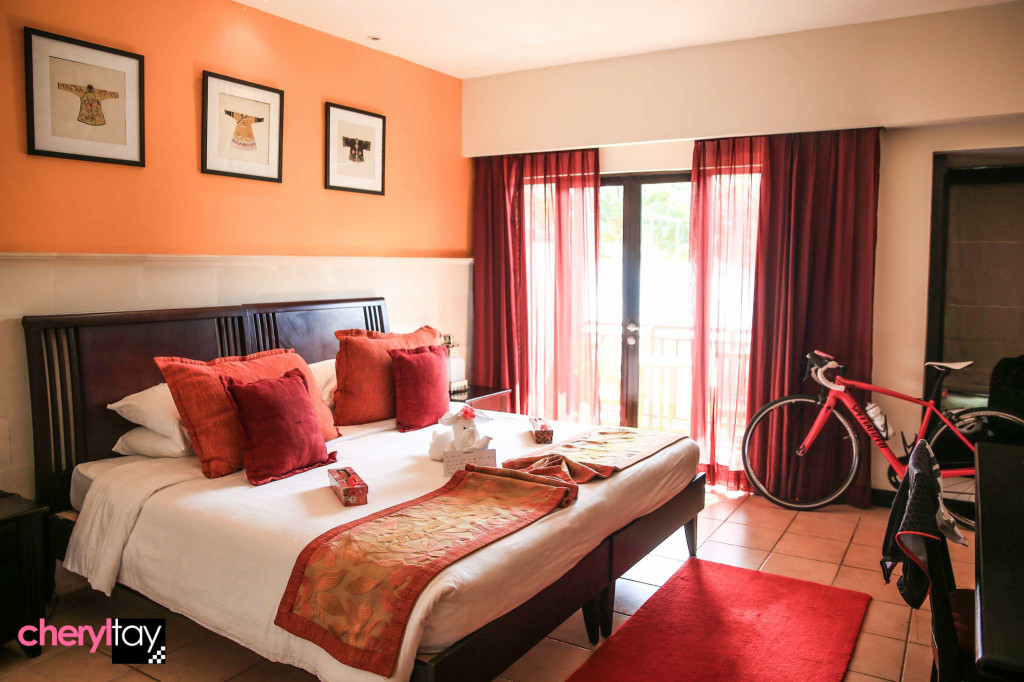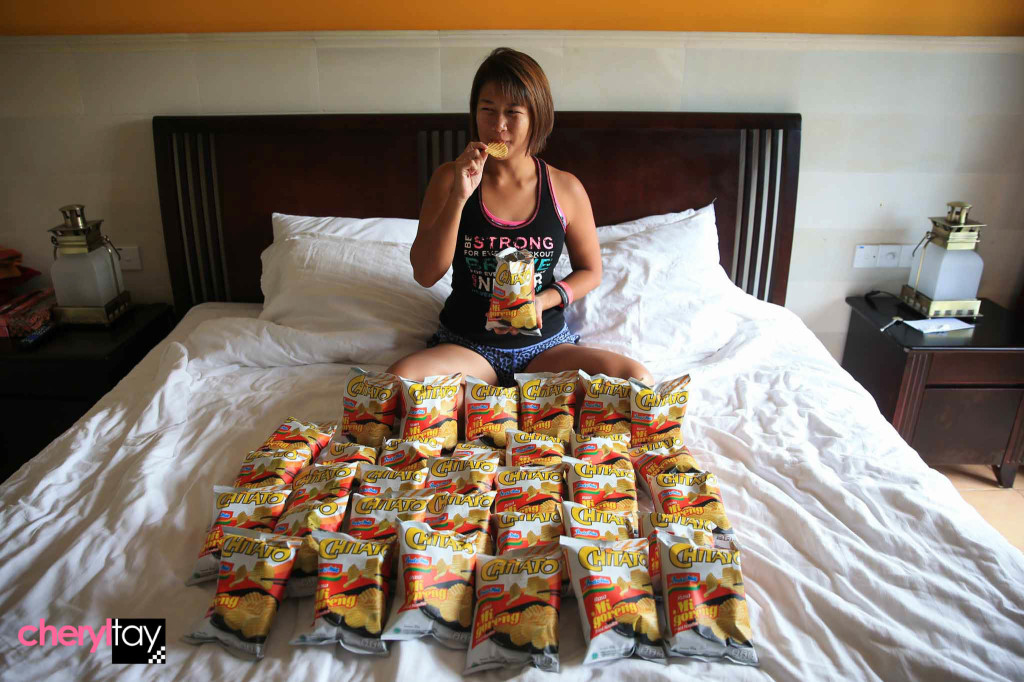 This trip to Club Med Bintan brought back lots of fond memories, as my parents used to take my sister and I to the Cherating and Phuket ones during the school holidays. I recall being in the Mini Club (their version of a kids club) and singing songs as we trooped through the grounds of the all-inclusive resort for various activities.
Fast forward more than two decades from my first time to Club Med (at the age of three) and I felt this sense of familiarity when I stepped into the compound. D and I were at the Bintan Triathlon over the weekend – he raced, I cheered – so spending the next few days in relaxation at Club Med Bintan was ideal. At Club Med, everything is included – so for one price, you get food (buffets for all three meals), accommodation and entertainment. Obviously too old for the Mini Club now, I invested most of my time hanging out at the sports facilities.
I went to try my hand at archery, played table tennis and badminton, went flying on the trapeze and hit the gym a couple of times. There are also squash and tennis facilities, water sports, beach soccer, golf or you can just soak in the pool or get a massage at their spa. This year, from 20 May to 12 June, Club Med Bintan is hosting Body & Soul, a health and wellness retreat that is aimed at boosting your wellbeing and fitness through a series of activities centred around four themes. Classes such as yoga, Zumba, aqua fitness, K-pop and total body conditioning were available to join.
Every night, the team will put on different types of shows, such as comedy night or singing and dancing. There is always something happening, so keep checking the schedules!
The culture at Club Med is very friendly and inclusive. Each and every member of the staff team (whom they refer to as G.O.s) will greet you, smile at you and even sit down with you at meals just to, you know, chat. What I particularly liked about Club Med Bintan was the access to the great outdoors beyond the Club Med borders. D and I had our bicycles with us, so we took them out for long rides in the surrounding hills of Lagoi Bay. If you don't want to bring your bikes out, they have mountain biking activities too.
I had a great time unwinding at Club Med Bintan, without having to worry about getting my meals and I had all I need to continue my triathlon training. I couldn't do any Olympic weightlifting or CrossFit at their gym, but you could create your own circuit training with the dumbbells. One thing though, Club Med is a very family-oriented place so expect to be in the company of many, many kids.
Bintan is just a 50-minute ferry away from Singapore, so if you need a fuss-free getaway, this is a place you can consider.
Photo credits: Club Med Bintan and Darren Ho