When Reality Bites
I hesitated before deciding to share this, but anyway, I just thought I would share about how I've run into a wall on this independent path of mine that I took three years ago. We are always encouraged to chase our dreams and pursue our passion and for three years I was fortunate enough to. Unfortunately, times have changed and the automotive industry is no longer how it used to be. I seldom open up like that in cyber space, usually just sharing the happy and fun times, but here are my honest thoughts and feelings…
I've often been told that stepping out on my own is brave and courageous of me, daring to take the leap of faith and pursue my passion at a young age (of 23). Some even tell me how proud they are of me, having created some kind of a name for myself as a rare female in the male-dominated world of cars and motorsports. (Thank you so much for the support guys!) Just as often or more, I've told others that I'm really very lucky to be able to earn a living and pay the bills with my passion. My passion for cars and motorsports that is.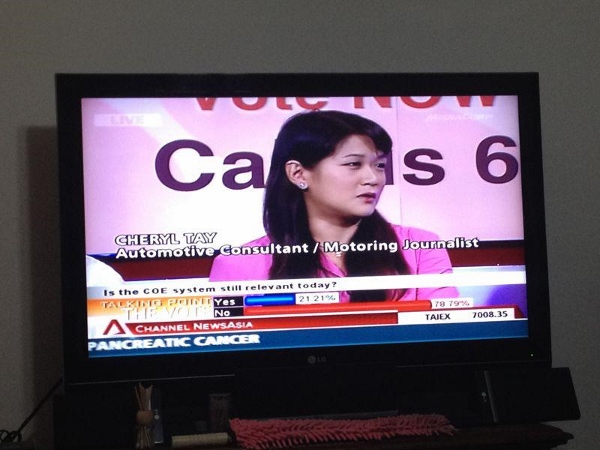 Well, three years and five months later, one of my worst fears came true a day before the Lunar New Year. Very briefly put, I barely have any work from next month on. (At this juncture, please don't go, "I thought you're doing very well what!!" If I am, why would I even write this?) As an independent operator, I usually work through the public holidays and festive occasions, but for once this will be a quiet time and hence, time for reflection.
I just thought I would share the lessons I have learnt on my "entrepreneurial journey", which could serve as a cautionary tale to others or hopefully, as a form of motivation that you should chase your dreams at least once in your lifetime.
Back in 2010, I held a prospective corporate communications job in the Asia Pacific office of a global hospitality chain. I was also freelancing as a motoring journalist (since 2007). Suddenly, Formula One was in Singapore, car sales were booming and plans for a permanent racing track were in place. I took a calculated risk and left the stability of my full-time job for the chance to pursue my passion.
I have big dreams – I want to be the 'Oprah Winfrey' of cars and motorsports in the region, in Asia, and have multiple media platforms to share content (eg. TV show, radio show, website, magazine and so on). I had plans to start a PR/marketing agency to service automotive and motor racing clients.
However, in the last three years, so many things have happened – both on a personal and industry level – and as we discover growing up, things don't always go our way. My dream still remains a dream, my plans shelved. I have no regrets at all – the people I've met, the places I've gone, the experiences I've gained – all these can never, never be bought with any amount of money.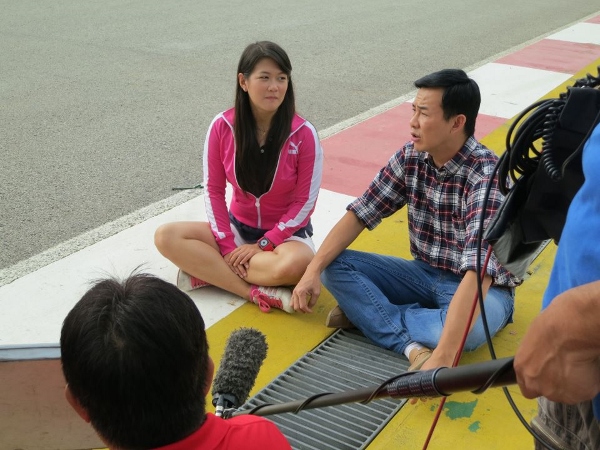 I photographed major motorsport events around the world; I've rubbed shoulders with world champions from various disciplines of motorsports; I've test driven some of the most amazing cars; I've worked with big names in the automotive and motorsport industry; I've been interviewed on international and national television, radio, print and more; I've given talks on motorsports to schools; I did PR for racing teams like PETRONAS Syntium Team which won six consecutive Super Taikyu titles before it retired; I was part of the Formula Drift Asia Team (Driftpac) and the series grew from Singapore to Malaysia, Thailand, Indonesia, Australia and Japan next; I got to sit next to the head of AMG (now head of Mercedes-Benz passenger cars worldwide) twice at the annual AMG Awards dinner – the list goes on.
I still want to do all that! I love writing, I love taking action photos, I love attending motorsport events, I love interviewing personalities – and I will keep doing them. I just ran out of these work opportunities as an independent operator here.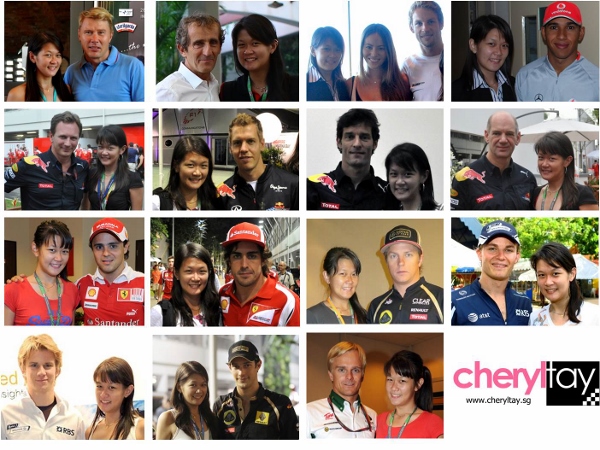 What happened then? I believe I may be in the wrong place (industry or country) at the wrong time now. On a whole, the automotive industry in Singapore is struggling, may I dare say. First, the authorities clamped down hard on what they deem "illegal" car modifications, narrowing the aftermarket segment as people were forced to give up their beautifully modified rides and workshops had to fold up. Then car ownership became so tough when COE quota was cut, stricter loan regulations were implemented and the ARF structure changed. Car sales dropped drastically and car companies make a lot less money than before. The last straw that broke the camel's back was when the authorities took back the land initially allocated for the Changi Motorsport Hub. There goes the huge potential in motorsport that the country could have reaped. Along the way, the print industry declined some, as a couple of motoring magazines came up and left, leaving me with less titles to write for. So, a victim of circumstances perhaps?
(I'm not saying that these are the main reasons that killed my dreams, but it did affect me to a rather significant extent. Just imagine if we had a racing track in Singapore now! Also, I'm not perfect and I've made mistakes too.)
Lately I've started branching out into fitness, the next passion of mine, and I really enjoy it. But it will take time to grow my name in this area and it is a super highly saturated market.
What will my next step be? I'm not giving up my dream – it's not goodbye yet, hopefully it's see you later.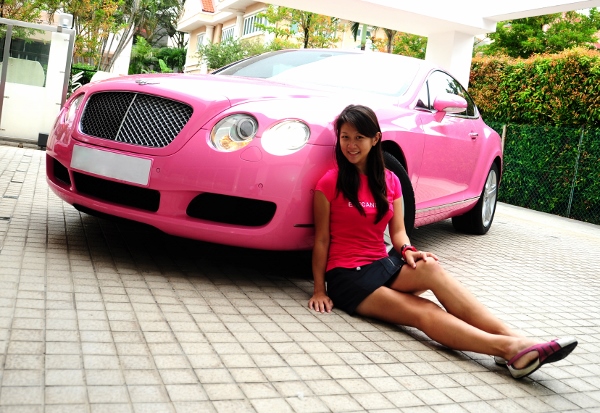 I guess now is a good time to do things that I didn't have time to do before, like write a book or travel the world or do all the volunteer work I wanted to do. (Or work harder to lose the 10kg of weight I've put on over the last three years!) It is also a good time to take a break, especially after practically living life out of a suitcase the last few years. (Please don't tell me to go and find a rich man to marry, or tell me to settle down and have kids. A woman's life is not just all about that! I will get to the latter when the time is right.)
But there is a practical side to me and I can't help feeling uneasy not having plans ahead. Besides, living expenses in Singapore are getting crazy and I have bills to pay. In short – I'm back to a blank sheet of canvas.
Start a business and focus on building it instead of relying on the retainer-to-retainer one-man show life I've had? I don't have a compelling business idea that I really want to push forth. Or do you have a brilliant idea that you think would work? Or you have a project that we can work on together? It doesn't help though, that the economy is not entirely rosy at the moment.
Another option is to go back to work for someone full-time. It need not be car- or motorsport-related by the way. I'm open to exploring new opportunities and am willing to travel. I bring to the table skills in writing, editing, PR, marketing, photography and most importantly, all the experience and contacts I've gained.
This is a turning point in my life and I am ready to take on new challenges, new adventures. I am sad that my dream has been suppressed, but don't worry my passion will still live on. It's quite hard to fall out of love with that sexy beast of a car or the heartwarming roar of a V8 engine.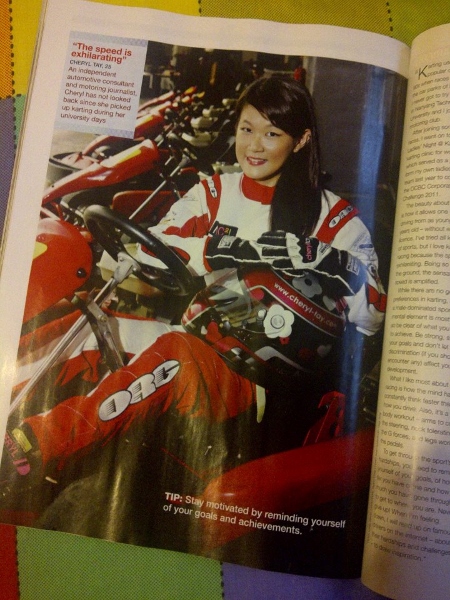 Meanwhile, here are some lessons I learnt throughout my journey thus far and I hope they will be of some encouragement to you:
1)    Be prepared for changes in plans
Whatever you set out to do, you may not do eventually. Don't be stubborn and insist on sticking to the plan; instead, practise flexibility and be willing to adapt to changes.
2)    Don't aim to be popular, aim to be true to yourself.
Popularity will come naturally; you don't need to try too hard or even try.
3)    Always embrace your passion.
Don't lose sight of why you stepped out to pursue your own thing, because losing motivation along the way is normal.
4)    Learn to accept circumstances, especially when not in your favour.
Sometimes you wonder why certain things happen to you, but come on, since they have already happened, just deal with it.
5) There will always be haters.
Look, there will always be haters no matter what you say or do. These people may even be people close to you. You wonder what you did wrong, but sometimes it's best to just leave it.
6)    Bad debts are inevitable.
Of course, there will be clients who run away, go into hiding or refuse to pay. What can you do? Engage a lawyer and rack up legal fees? Just be more careful and cut losses when you can.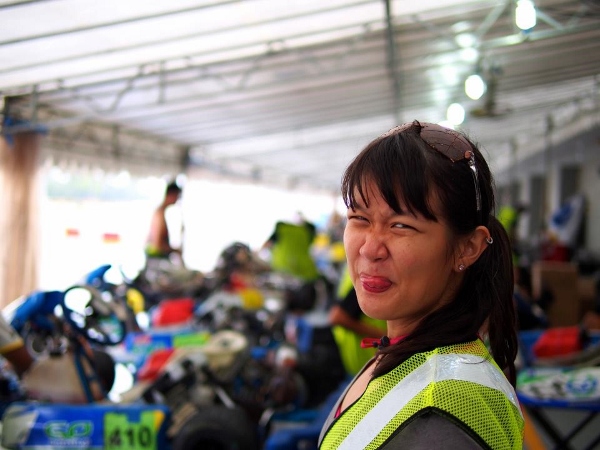 Well, I am here to stay, so this is no farewell. Reality bites and truth is I need (more) sustainability and stability now. Thank you for the support everyone – truly appreciated – do keep supporting me!