Text by Cheryl Tay
Photos by Adrian Wong
I first learnt of the Volkswagen Touareg's abilities when it pulled off the plane towing stunt back in 2006. If you aren't aware of this, go on the internet and search for videos of the Touareg pulling a 747. That's right – a Touareg V10 TDI towed a Boeing 747.
The Touareg had an additional 7,030 kg of ballasts, the axle ratio from the V8 petrol model and a special tow adapter, but everything else about it was stock. It then pulled a decommissioned Boeing 747-200 that weighed 155 tonnes for 150 metres at 5mph before slowing down to a stop. Apparently, a dry run was done with a 190-tonne Boeing 747-400 but they could only use this one as it is the one normally used as a prop in films.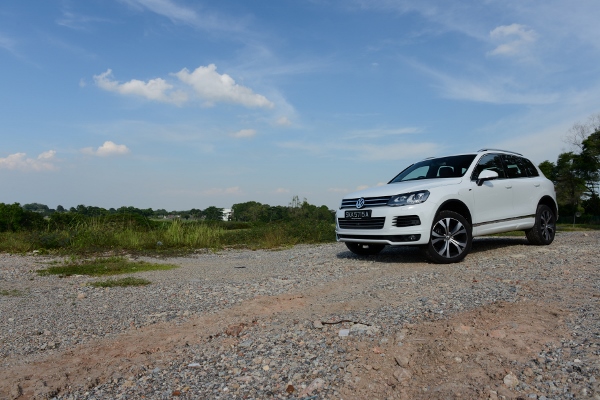 Some people may say that there are other cars out there which can do the same or better, but that doesn't matter, I still think the Touareg is cool. The latest version of it launched in Singapore is the Touareg R-Line, the third in the R-Line range in Singapore.
How different is the R-Line from the regular Touareg? Beyond the impressive standard equipment list, the Touareg R-Line has air suspension that comes with electronic absorption control and special 'Tarragona' 20-inch alloy wheels. Further proof of its R-Line branding is in the emblems on the front side panels. You can also see 'VW Exclusive' on the door sills whenever you open the doors and the two-tone upholstery within is also unique to this R-Line.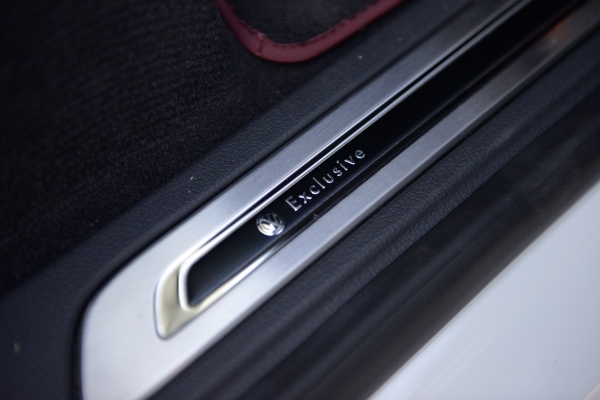 This 3-litre V6 TDI Clean Diesel Touareg is a mean force to be reckoned with. Maximum power is 245bhp that kicks in between 3,800rpm to 4,400rpm, but as turbodiesels go, it's the peak torque that is massive. Indeed, the Touareg R-Line has 550Nm of torque available from 1,750rpm to 2,750rpm, hence giving it lots of spring in its step. Helping to deliver the power is the eight-speed automatic gearbox, which helps the car get from zero to 100km/h in 7.6 seconds.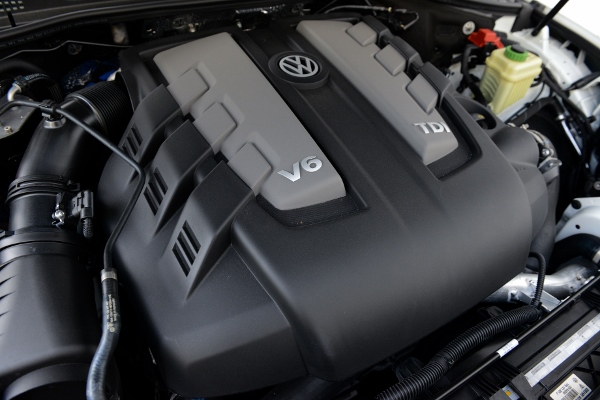 I would describe the Touareg R-Line's drive as safe and secure – you might feel a little underwhelmed driving around such a huge vehicle, but place your trust well in the car and you will enjoy the drive even more. It also helps greatly with the permanent all-wheel drive (because of the 4MOTION) that gives the car a more stable footing on the ground.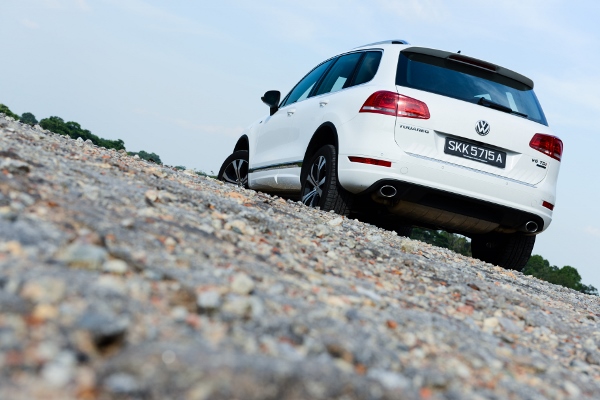 The regular Touareg already comes with loads of goodies and as I mentioned earlier, the Touareg R-Line is no exception. It has a four-zone climate control so even your passengers in the rear can adjust their own temperatures. This is one big fellow and I did face some trouble fitting it into some of the older multi-storey car parks; thankfully there was the 360-degree 'Area View' camera system that helped me see that I don't knock into anything I shouldn't.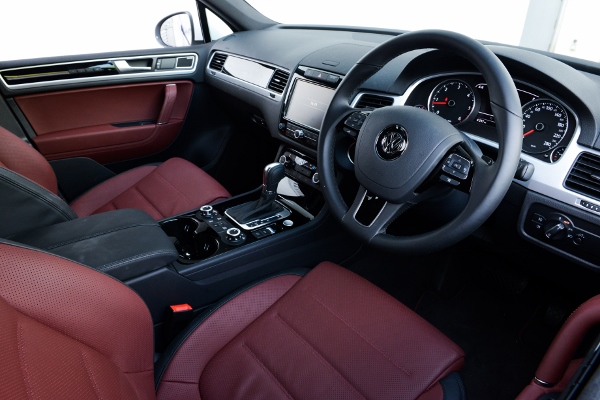 Sweet audio pleasure in the cabin is a guarantee, with the Dynaudio Confidence sound system sending out the tunes well. There is also a panoramic tilt/slide sunroof and the in-car info-tainment system displayed through an 8-inch high resolution display screen. Ride height can also be adjusted.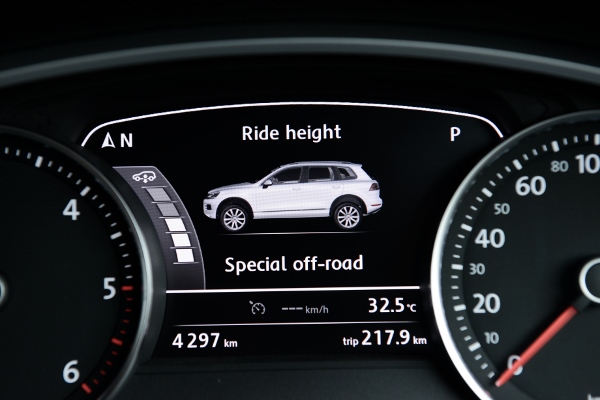 I've always liked referring to the Touareg as a Big Friendly Giant and it still is, no matter which version it comes in. Diesel passenger cars are picking up in popularity and if these are the kind of cars are will be brought in, I say YAY to diesels!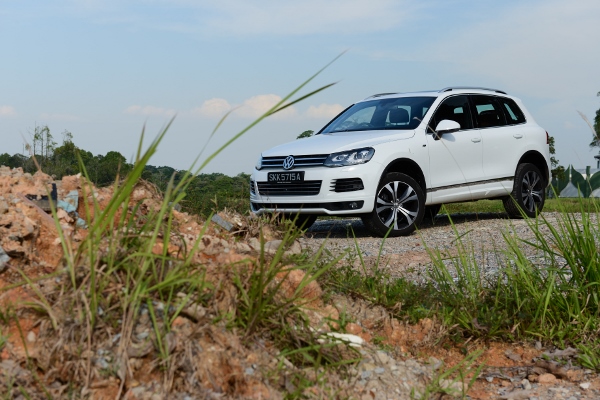 At A Glance
Engine: 2,967cc V6 TDI
Transmission: 8-speed automatic
Performance: 245bhp/3,800-4,400rpm, 550Nm/1,750-2,750rpm, 0-100kmh 7.6 secs
Top Speed: 220km/h
Price with COE: $340,300
Test drive & Enquiries: Volkswagen Group Singapore
Tel: 6474 8288 / 6922 3555
In a Nutshell
Plus: High standard equipment level
Minus: Faced a little trouble fitting it into some parking lots
Verdict: Still the Big Friendly Giant regardless of which version it comes in
*This was first published in Wheels Asia magazine.