Consistently ranked one of the fastest growing companies in corporate listings, BackJoy is a hugely successful powerhouse. To date, BackJoy has helped more than 1 million people improve their posture and minimise their back pain. For a company dedicated to products that enhance posture and prevent pain, it has seen some corporate success. After all, BackJoy's chairman is Ron Snyder, former CEO of Crocs, Inc., the man who orchestrated the largest footwear industry IPO in history.
Snyder will be in town this June to share insights together with founder and CEO of BackJoy, Bing Howenstein, who was prior to founding BackJoy Orthotic Inc. in 2005, co-founder and president of Warner Bros.-based film production company George Street Pictures, where he produced movies starring the likes of Chris O'Donnell and Renee Zellweger. Synder and Howenstein will be joined by Dr. Barry Kluner, a practicing chiropractor with over 20 years of experience.
The speakers' arrival coincides with the launch of BackJoy's first boutique concept store at Suntec City in June 2014 as well as a brand new range of footwear, StandRight™ – personal wellness shoes that transform the way people stand and walk.
In addition to this, the company's flagship posture product, the BackJoy® SitSmart™, works as a shock absorber for the spine. The orthotic is a lightweight, portable device that fits most seats and helps maintain correct posture and relieve back pressure by flexing and cradling the pelvis.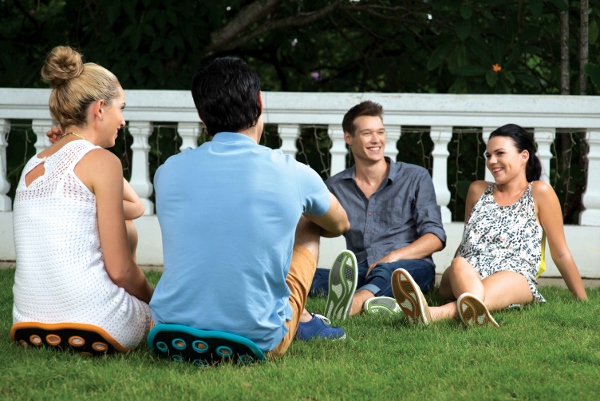 More information here: