My car is like my best friend cum workout buddy – it accompanies me to training and sees me home after training. It has seen me at my best (when I'm happy or excited about something and start singing at the top of my voice) and also seen me at my worst (when I finish a tough training session and barely have any strength left to drive).
But that's what makes my car so close to me and why I want to protect it properly (sorry, I haven't gotten around to giving it a name).
If you're like me and your car means something to you, then you might be interested to know more about Aviva's newly-launched Motor Prestige plan that comes with features such as guaranteed renewal premium, brand new car replacement (within 24 months of purchase, and if repairs cost more than 70% of its market value) and a first-in-Southeast Asia emergency call service (eCall).
Aviva's motor insurance has three kinds – Lite, Standard and Prestige. The Prestige plan is the only one that comes with eCall, a smart sensor device from Bosch that automatically detects collisions and alert Aviva's helpline in time of an accident.
Nobody likes to get into an accident but sometimes it happens, unfortunately, and it is imperative that you get help as soon as possible. This is where the eCall comes in.
When an accident occurs:
1) Impact of crash automatically assessed
The built-in sensor in the eCall plug (that goes into the 12V outlet of your car) will detect the impact of the crash with its hyper-accurate integrated acceleration sensor and built-in microcontroller. It will then rank the collision between 1 (minor) to 4 (total damage).
2) Data sent out immediately
After assessing, eCall will immediately send the data to the Aviva eCall Assistance app via Bluetooth. Make sure your phone's Bluetooth is switched on when you're in the car!
3) Aviva's 24/7 Helpline is contacted
The app will automatically report to Aviva's helpline with the data and time of the accident, crash severity (as ranked by eCall), GPS data and driver contact details (to be provided to Aviva prior).
4) Aviva's Helpline will get in touch
The driver will get a call from the Helpline to better understand the situation and render support where needed. For example, if the Helpline cannot reach the driver, responders or ambulance services will be alerted for emergency support. If the driver is unharmed, the Helpline will assist accordingly, such as advising on post-accident procedures, getting a towing service or arranging a ride home for the driver.
At any point in time, the driver is also able to manually notify Aviva's Helpline of a breakdown or crash by clicking the phone number shown in the app.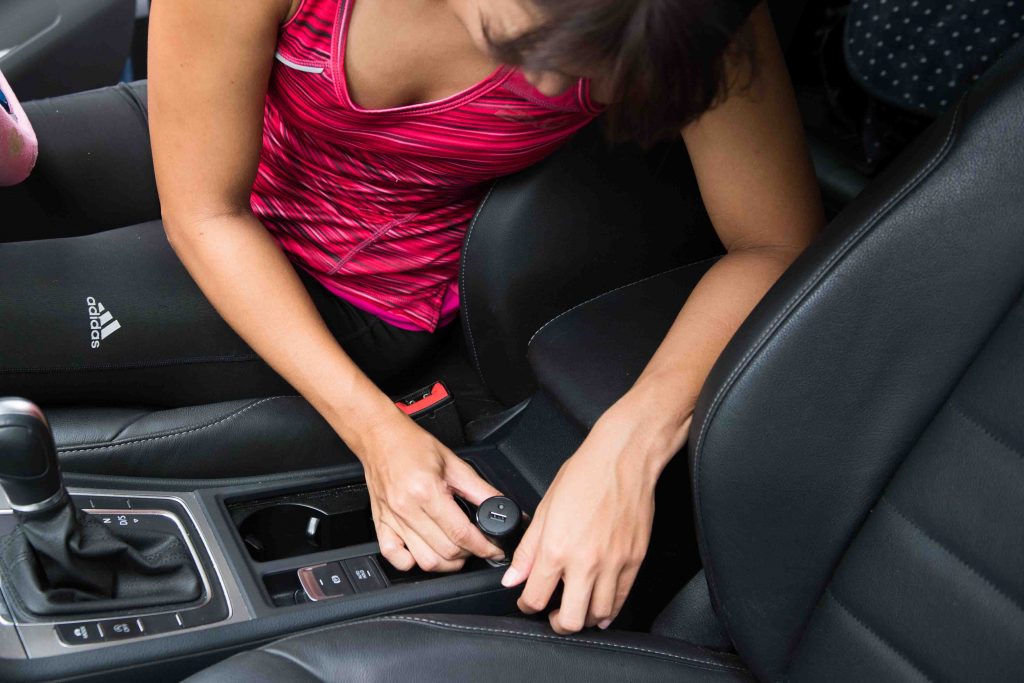 The eCall service is only available to policyholders of Aviva's Motor Prestige plan. The eCall plug will be given free, as part of the package, and the app works with both iOS and Android.
I think this is a very useful service – it operates 24/7 and will be very crucial at odd hours of the night, especially if you are alone. The automated rapid assistance is said to enable 40 per cent quicker reactions in emergency situations.
Other than the eCall service, Aviva's Motor Prestige plan also comes with sweet features such as:
Only 10% reduction of No Claims Discount (NCD) when a claim is made
NCD remains intact (with no upfront excess payment) when the car is damaged through no fault of you or your driver
Guaranteed renewal premium (except for changes in profile)
Up to 10 days of $80 daily transport allowance whilst your car is being repaired – Car can be sent to any repairer of your choice
Coverage includes the car's driver, passengers and relevant third parties in road accidents
Onsite accident reporting services
These benefits are important to note and you will realise it in times of an accident (of course I hope you won't get into one), but things like getting to send your car to your own workshop, retaining your NCD in the case that it's not your fault and getting coverage up to third parties; these are very useful!
For more information, refer to www.aviva.com.sg/car or click here to get your car insurance quote now.

*This was brought to you by Aviva.