When I was first presented with the proposition – to drive the Audi A4 2.0 TFSI up to Genting from Singapore and back on one tank of fuel – I immediately doubted it. "How is that possible?" I remember saying over the phone.
But after 10 hours of driving and over 800km clocked, I was thoroughly proven wrong.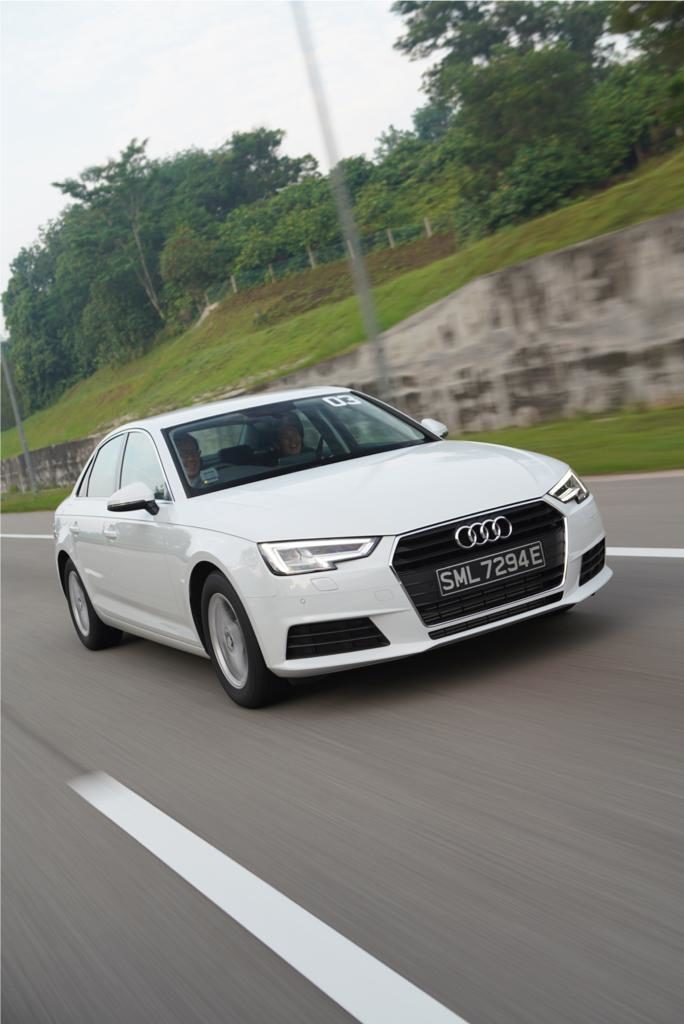 The A4 is the world's best selling Audi model, with approximately every fifth Audi delivered worldwide comes from the A4 series, hence Audi Singapore wanted us to experience for ourselves why this model is such a hot favourite.
I've always known that Audi cars drive well, having driven quite a wide range of their cars previously when I was more active in motoring journalism. I've even had the luxury of driving the R8 on the Sepang International Circuit!
But, I've never actually tested how truly efficient the engine is… until this trip.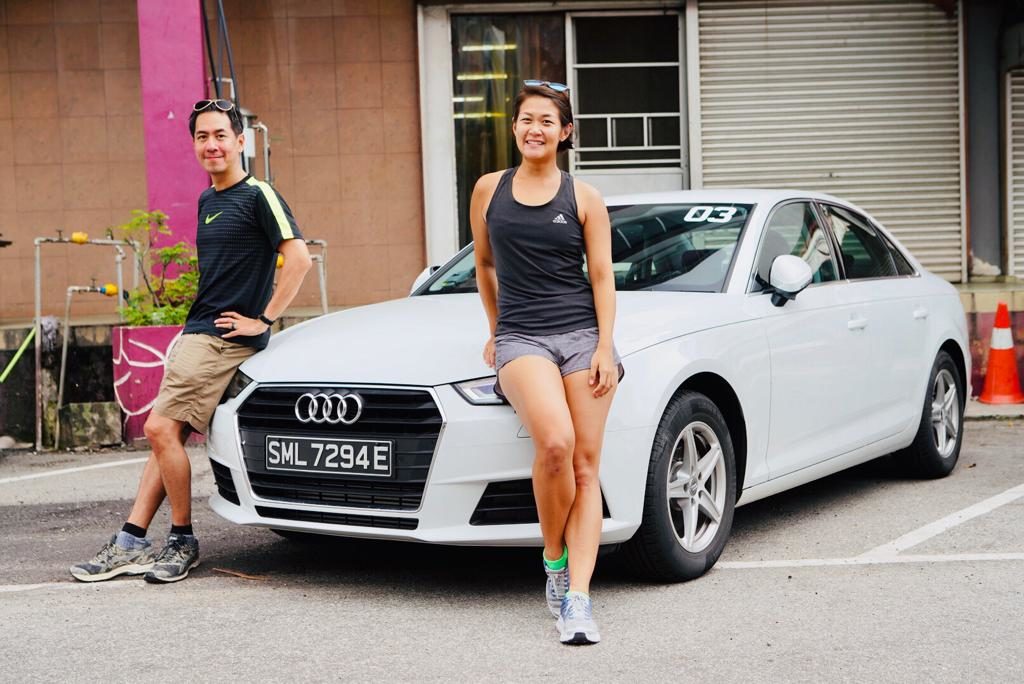 Partnered with Leow Ju-Len of CarBuyer Singapore, we were up against two other teams to see who would nail the best fuel efficiency score by the end of the trip. The prize for the winning team was S$1,500 worth of fuel vouchers – GAME ON!
We filled up our tanks to the brim at the Petronas station at Gelang Patah (just after clearing the checkpoints) and that's where the challenge officially started.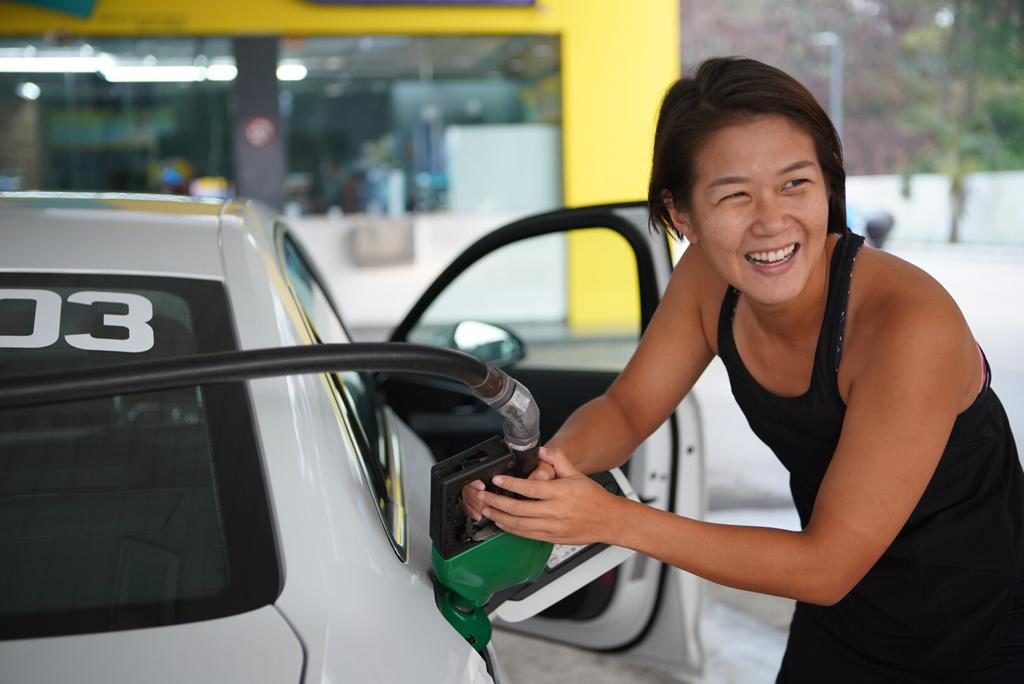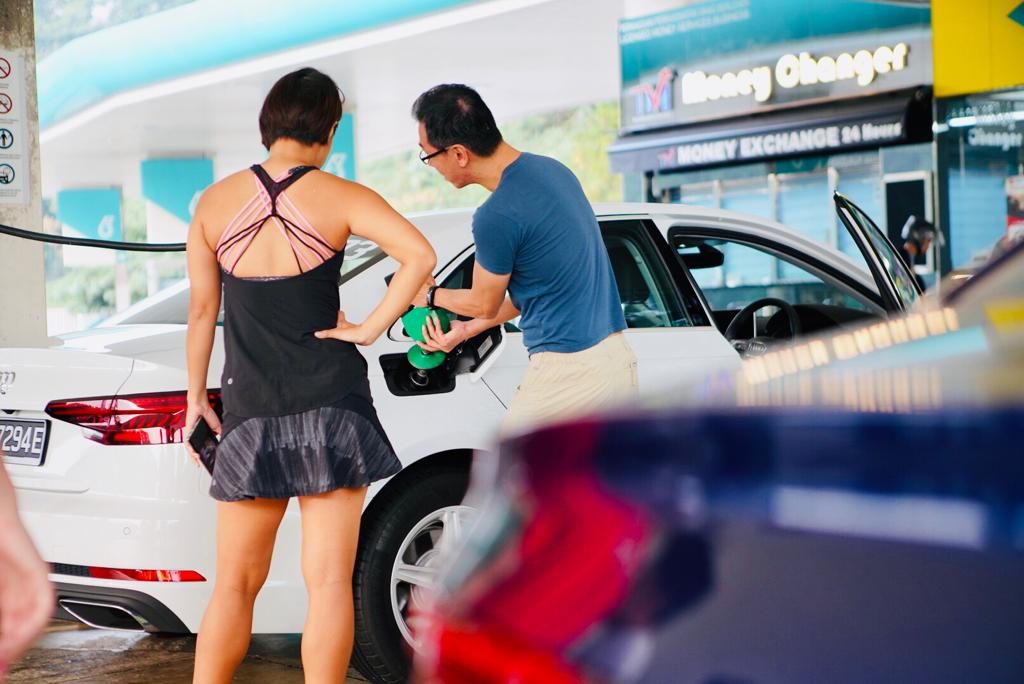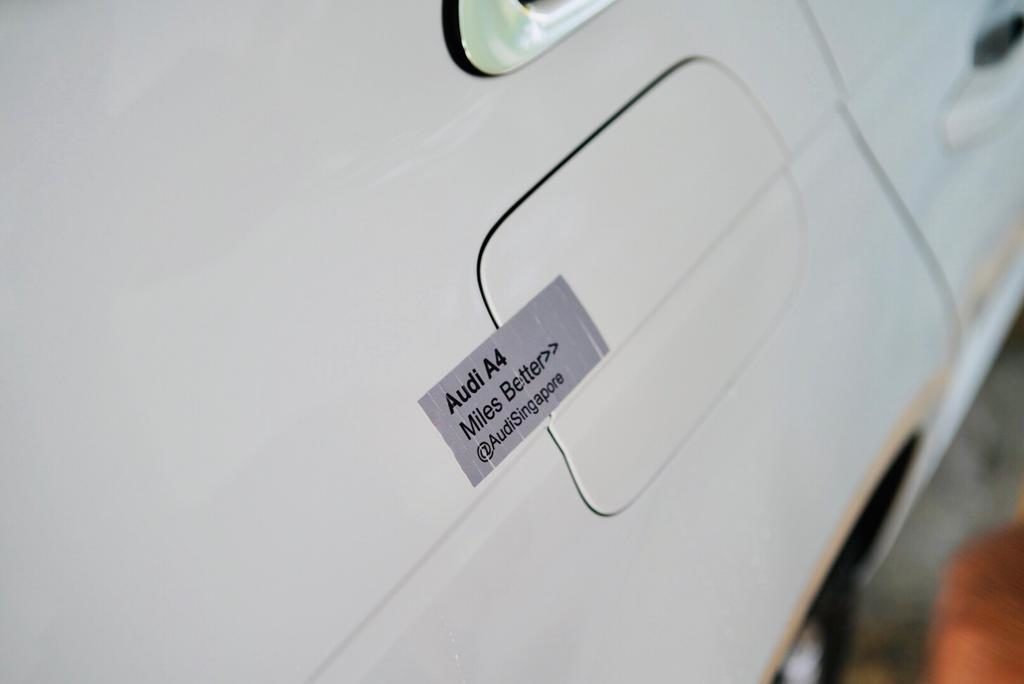 The following are the fuel-saving measures that Ju-Len and I adopted:
1) Make sure your tyre pressure is at an optimal level
Check that your tyres are pumped to the recommended level – they should not be over- or under-inflated.
2) Clear out the clutter and do not carry extra weight
Check that you are not carrying excess baggage – any extra weight is going to affect the fuel consumption.
3) Switch to Efficiency mode with Audi drive select
The Audi Drive Select offers different driving modes that include Comfort, Dynamic, Individual, Auto and Efficiency. What it does is adjust the characteristics of the technical components such as the engine and transmission to give you a different quality of driving.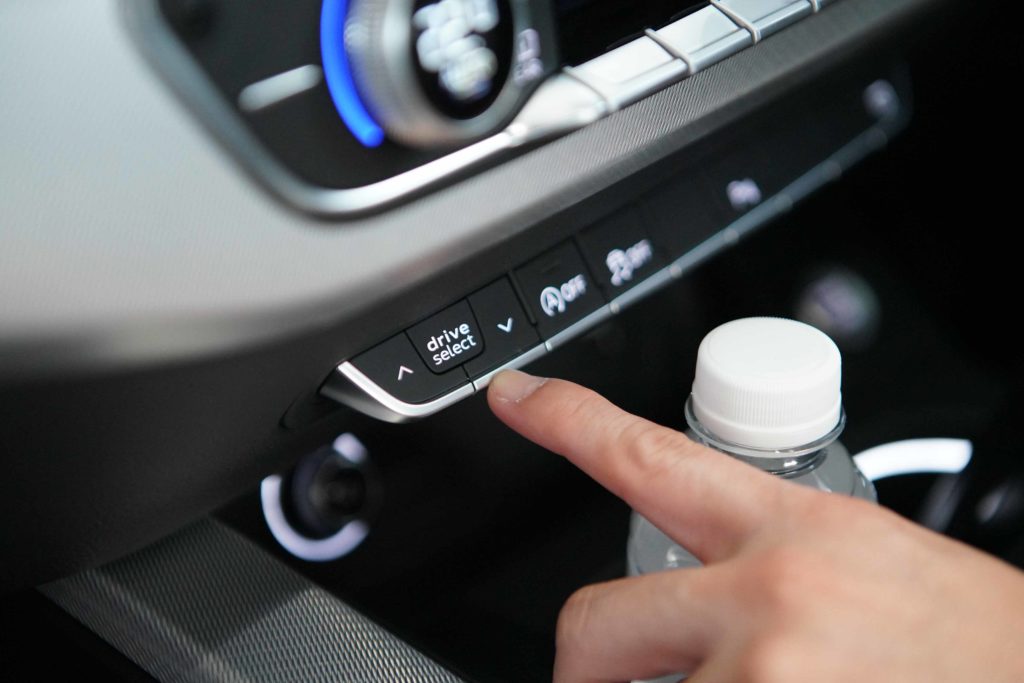 The Efficiency mode simply means the car will be switched into a high efficient mode with a driving style that will reduce fuel consumption – for example, there is a deliberate adjustment of the shift point of the transmission to lower engine speed ranges, the electromechanical power steering help to reduce driving resistance and the air conditioning system is also adapted to eco mode.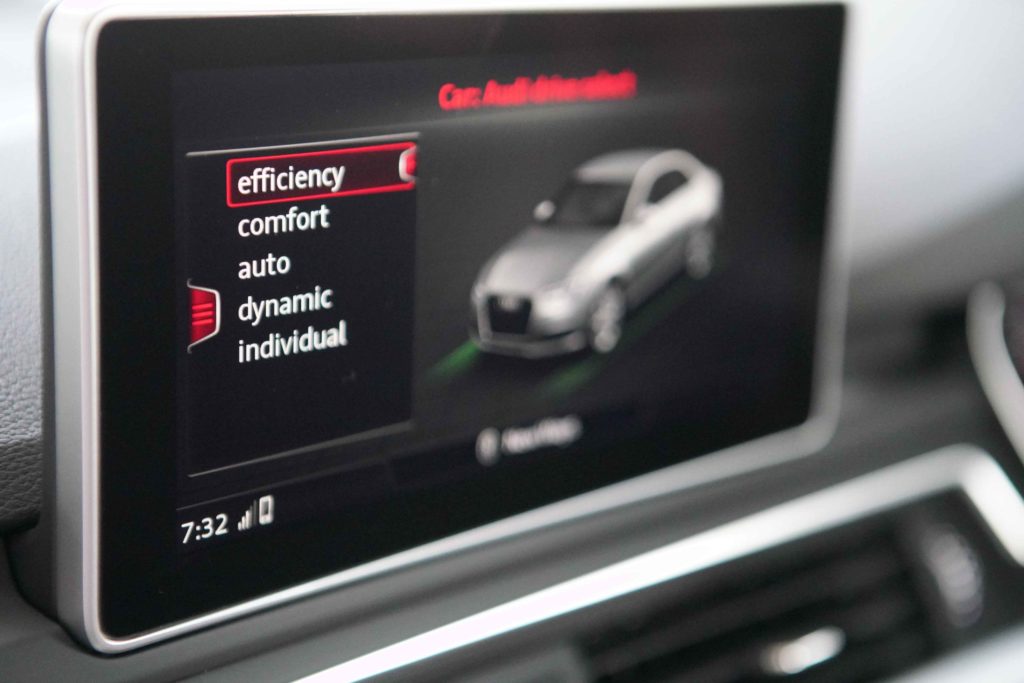 4) Maintain steady speed with no sudden acceleration or braking
Any slamming on the brake pedal or flooring the gas pedal will consume fuel so fast. The key is to keep you driving smooth. You want to be able to anticipate obstacles ahead so you can start decelerating earlier and brake gentler, and you also want to accelerate gently and briskly if you need to get the speed up.
5) Try doing the 'Pulse & Glide' method
This means accelerating gently up to a speed that is a little more than what you want to be at (the pulse), and then you take your foot off the accelerator with the car in a higher gear (the glide) until the speed falls to just a bit below what you were aiming for.
5) Coast as much as possible
Whenever there is an opportunity, lift your foot off the accelerator and coast. Don't switch to Neutral though, as the car uses fuel at idle.
6) Manipulate hills – don't stop on the incline and gain some speed on the descent
Driving to Genting means having to negotiate hilly terrain. When you're going upslope, you definitely need to accelerate so don't stop on the incline, keep your foot gently pressed on the accelerator. Gain some speed as you approach the descents so that you can coast down quickly. If you don't gain enough speed for the descent, you might find yourself rolling to a very slow speed.
When we got to Genting, we had driven almost 400km and we had a fuel efficiency of 4.5L/100km. The drive up Genting affected the score significantly because of all the climbing, but it was still a decent score! We also had about three-quarters of our fuel tank left.
Before we started the ascent to Genting, we were actually going at 3.8L/100km.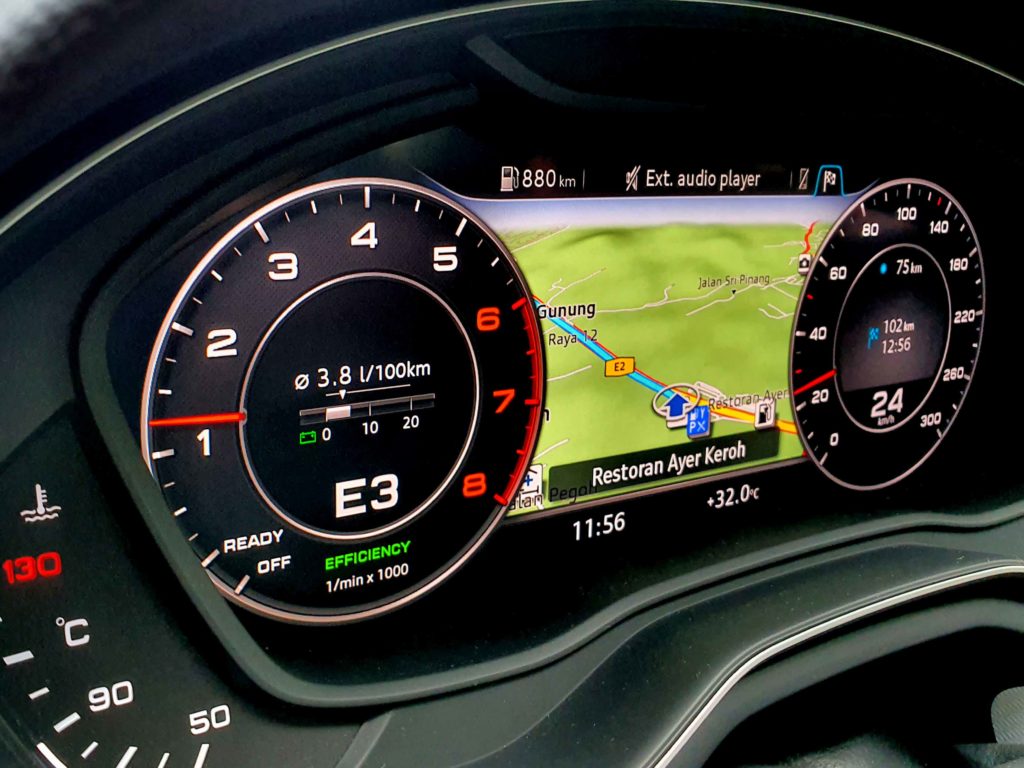 On the drive back to Singapore, it was raining – this means higher rolling resistance as the roads are slippery – but Ju-Len and I continued to work hard at our fuel-saving efforts. The finish line was at Yong Peng, which is about 110km from Singapore.
When we got there, each of our vehicles were topped up to the brim so we could calculate how much fuel was used. Ju-Len and I had driven about 663km and we used 28.5 litres – which brings us to a score of 4.3L/100km.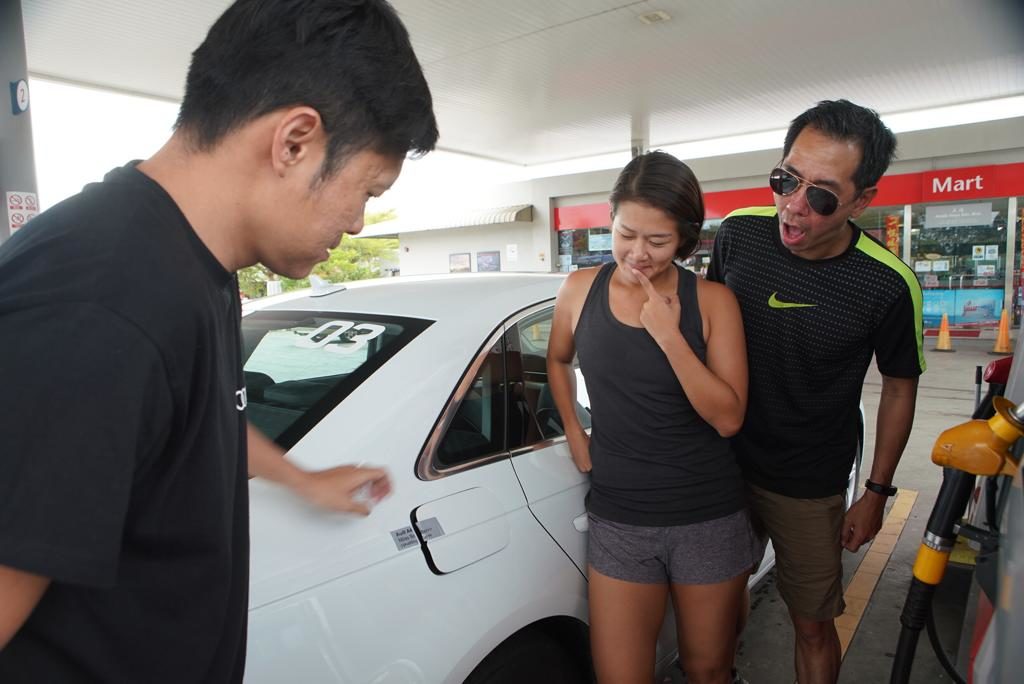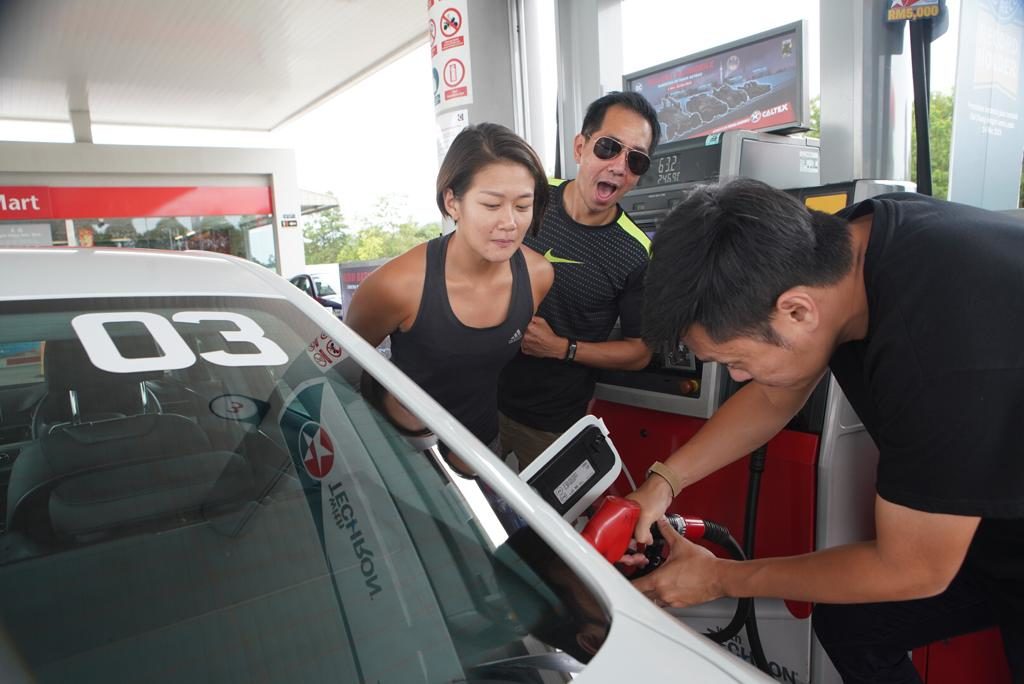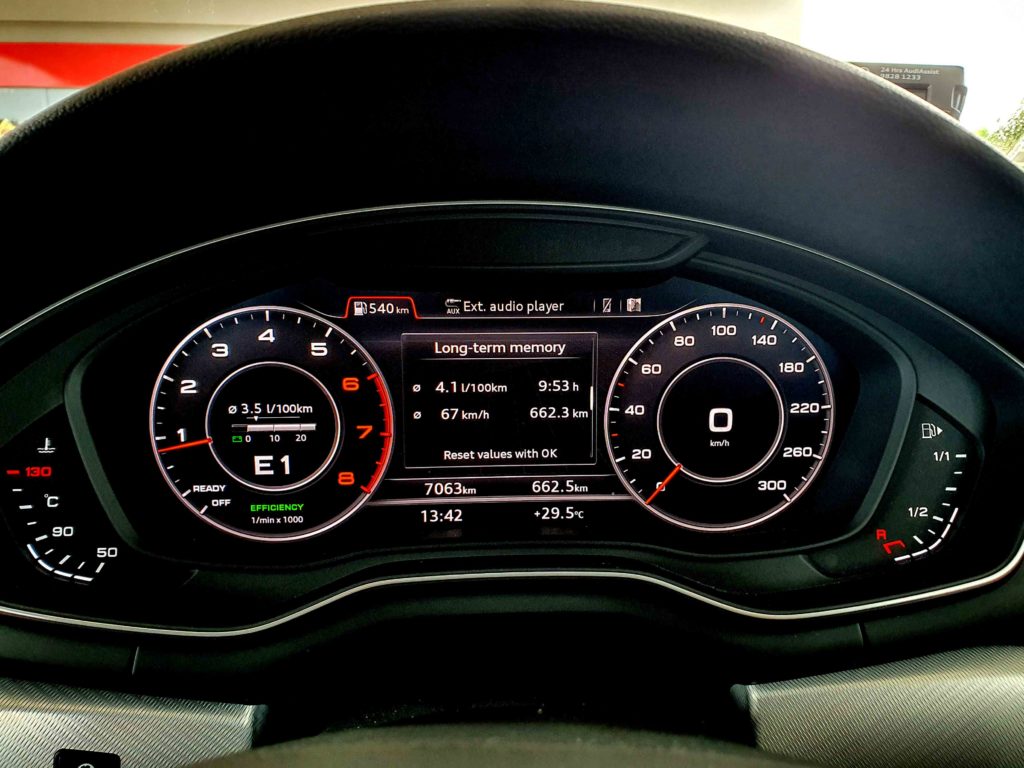 At that point, we had slightly more than half tank left and an estimated range of 540km more. So yes, the Audi A4 2.0 TFSI is capable of getting from Singapore to Genting on one tank of fuel – with eco driving measures implemented.
And guess what? WE WON!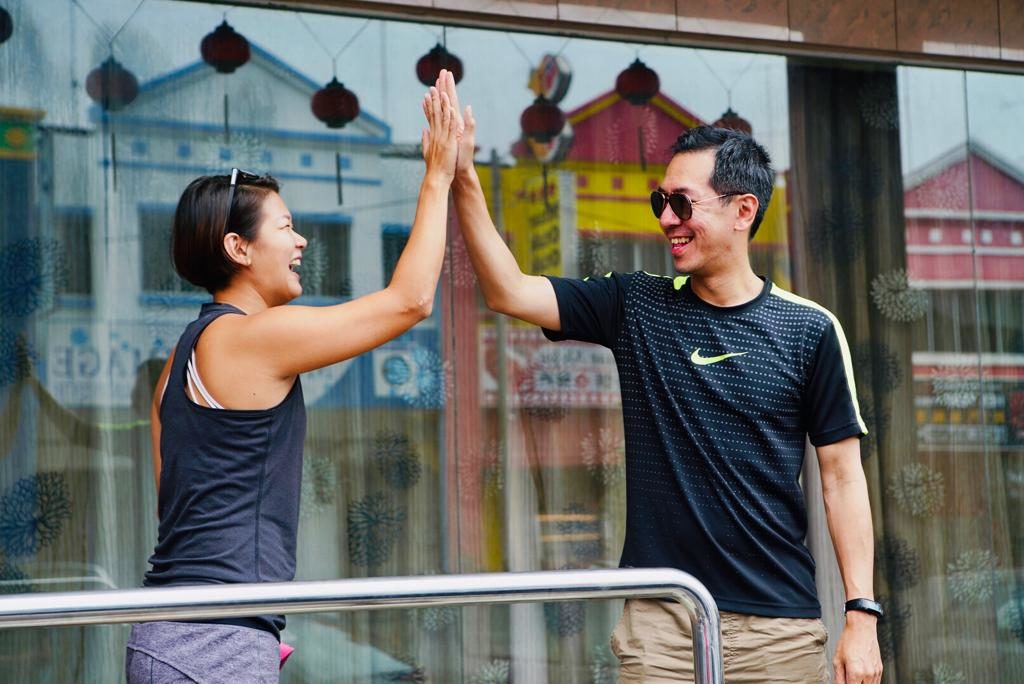 The stated fuel consumption data for the Audi A4 2.0 TFSI is:
Urban – 6.6L/100km
Extra Urban – 4.4L/100km
Combined – 5.2L/100km
CO2 emissions – 119g/km
Considering that we had that 20km of ascent to get to Genting, I think we did pretty well. We were driving conservatively, but credit also goes to the efficient Audi B-cycle engine technology.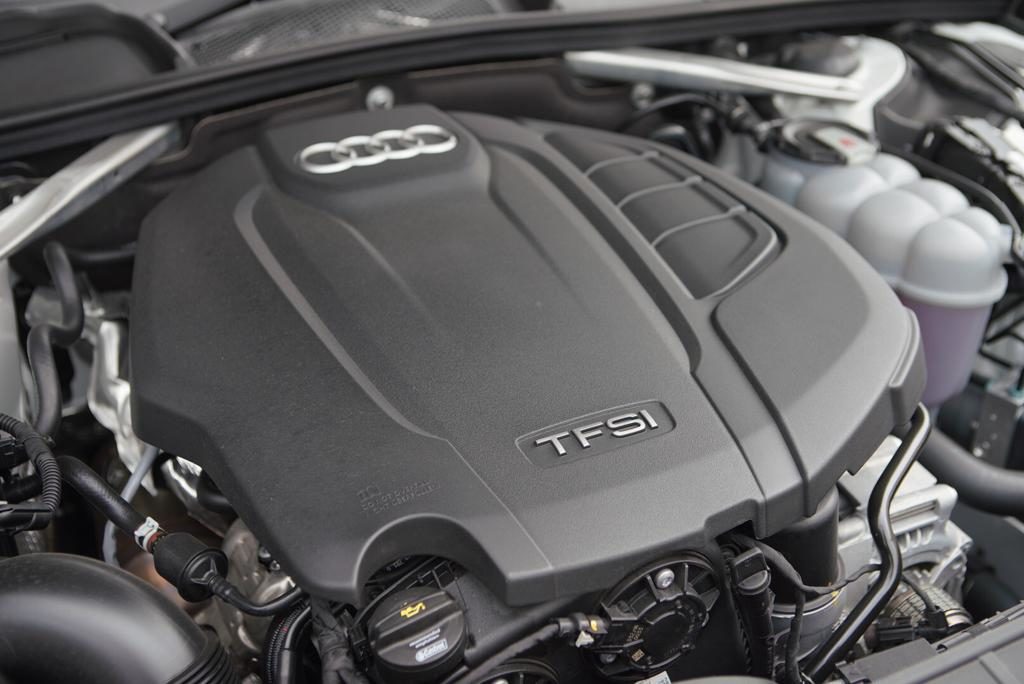 Named after Audi engineer Ralf Budack who developed it, the engine features a new combustion cycle that uses high compression ratios (nearly 12) via early or late closing of the intake valves to get a smaller effective compression stroke. It is impressive how Audi has taken their 2.0-litre engine, with 190hp, to deliver fuel economy similar to smaller engines.
Eco mindset aside, I just wanted to add that it has been years since I last drove an Audi and I've really missed it!