7cycle is a 4,000 square-feet three-storey boutique indoor cycling studio that opened in the Telok Ayer district at the end of May 2014.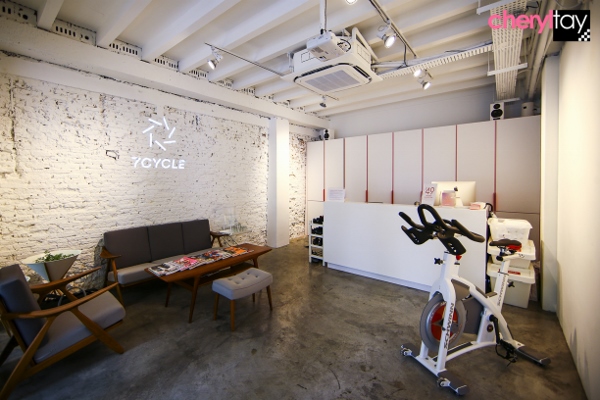 The main class for 7cycle is its 45-minute Signature class in the 36-bike amphitheatre-style studio with LEDs and an awesome sound system which makes it seem like a club so you don't think too much about how exhausted you are.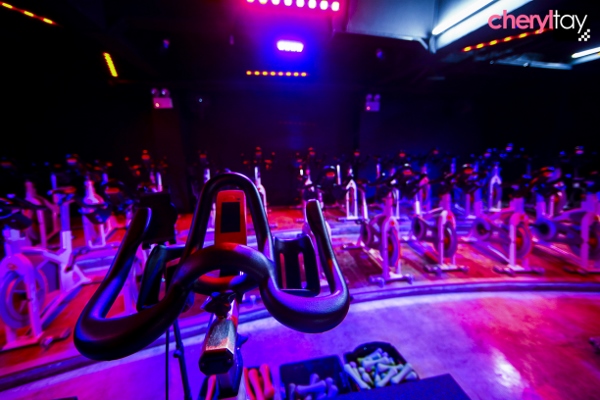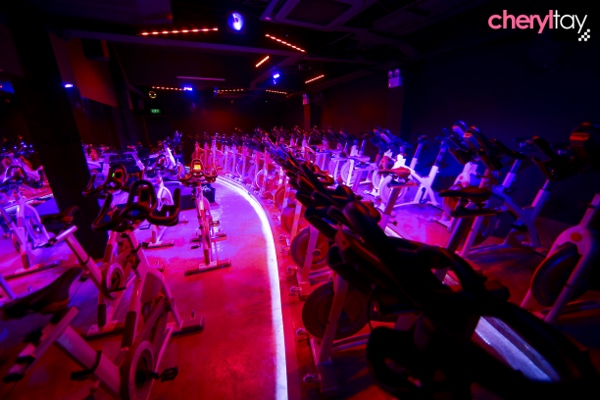 Signature classes are held in the morning before office hours, during lunch time and after work, and the pretty Debbie here is one of the instructors for this class!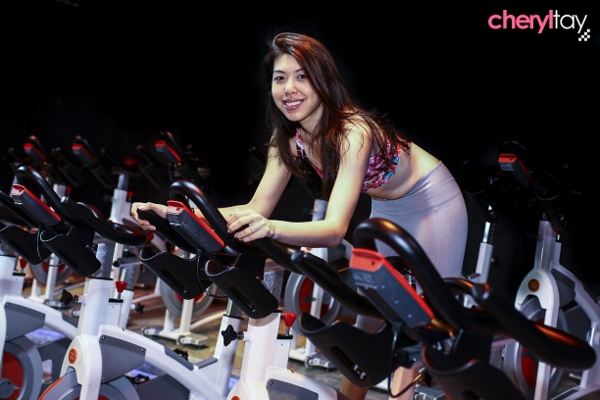 Special SPD (Shimano Pedaling Dynamics) shoes are provided to help increase connection between foot and pedal, so you don't have to bring your own shoes.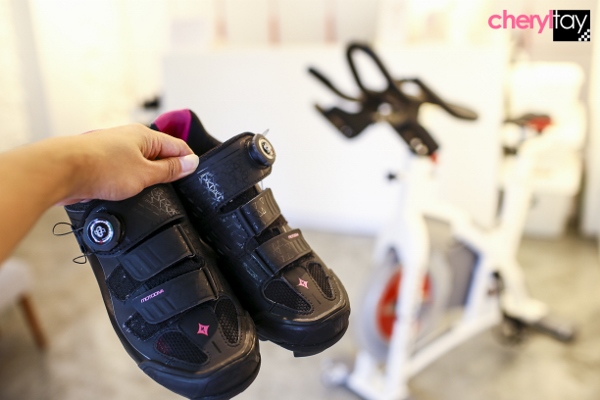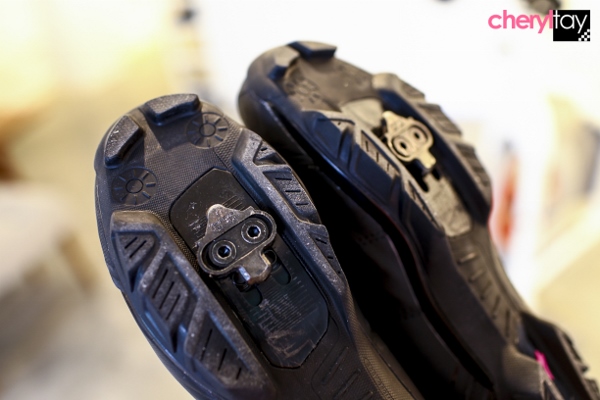 They have another spin class called the Road class which does not use hand weights and is not choreographed to the music – just pure, intense cycling for the hardcore.
I really liked their 35-minute Bootcamp, which mixes the use of a bike and a range of  functional training equipment such as medicine balls, battle ropes and kettlebells. This class is held on the third level in a 10-bike training area.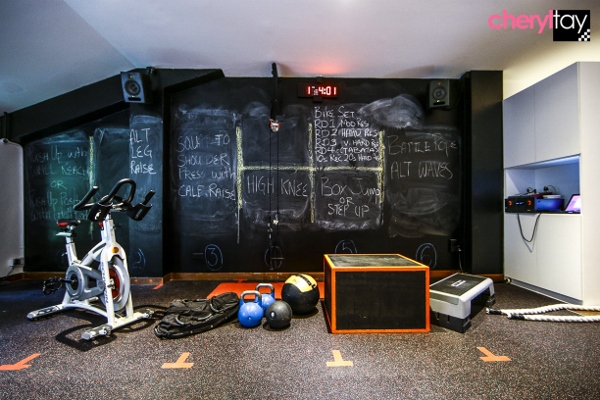 As you might have guessed from the photo above, Bootcamp is a strength and conditioning class for small groups, involving intervals on and off the bike. Guaranteed to burn!
The class I tried involved three-minute intervals on the bike followed by a three-minute six-exercise circuit – repeat this four times to make 24 minutes of high intensity stuff!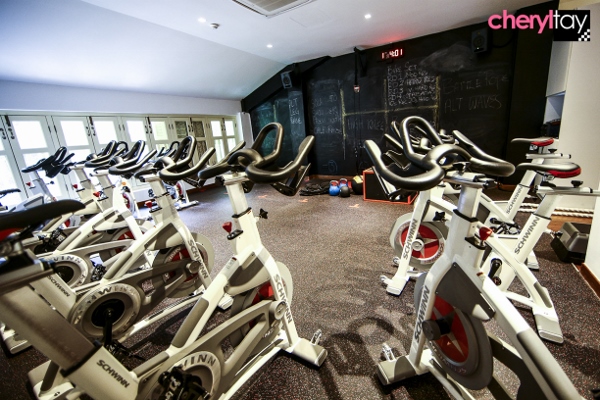 If you need to grab a drink, there is a cold-pressed organic juice bar run by hic'Juice on the second floor. Healthy healthy!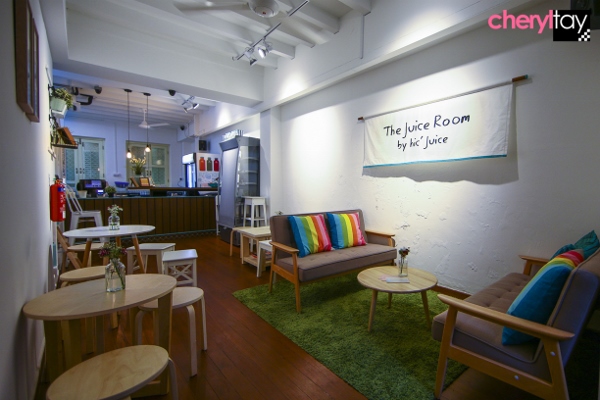 Male and female locker and shower facilities are provided, complete with face and body towels. And in case you are wondering, 7cycle stands for living, eating and working out well 7 days of the week.
7cycle is located on 27 Boon Tat Street, Singapore 069623.