We all have our dreams, big and small, and sometimes technology is able to help us achieve some of those dreams, or at least bring us closer to those dreams. Samsung's Dream Exchange campaign is currently happening, offering you the opportunity to complete your dreams with any of their products.
I have a simple dream of wanting to work efficiently on the go, without having to lug my laptop and its accompanying wires around. The Samsung GALAXY Note PRO (12.2" Display) is the right fit for this dream and I've been using it the past two weeks to much delight. It weighs 750g and is only 7.95mm (0.31 inch) thick – lightweight! – so transporting it around is convenient.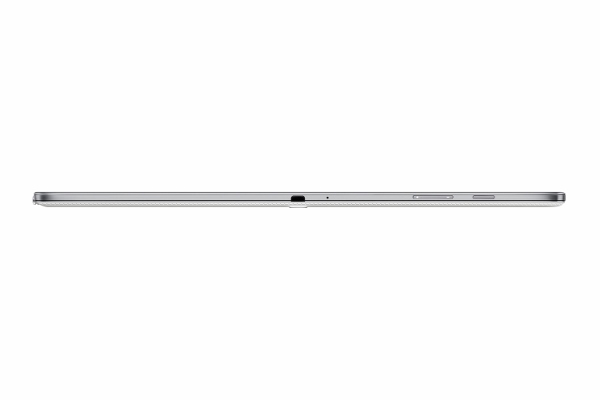 Here are 6 ways the Samsung GALAXY Note PRO (12.2" Display) has improved my life:
1)      Being able to showcase my portfolio in clear and vibrant colours
Previously, I used to print out hard copies of my portfolio when I go out to meet clients, or I would send them a copy in PDF for their own viewing. However, I realised nothing is more effective than displaying it on the 12.2-inch, 2,560 x 1,600 WQXGA Widescreen display, as it does justice to my photos when I present them to clients. The larger viewing area also allows me to showcase stunning full HD videos and present even more information at a glance.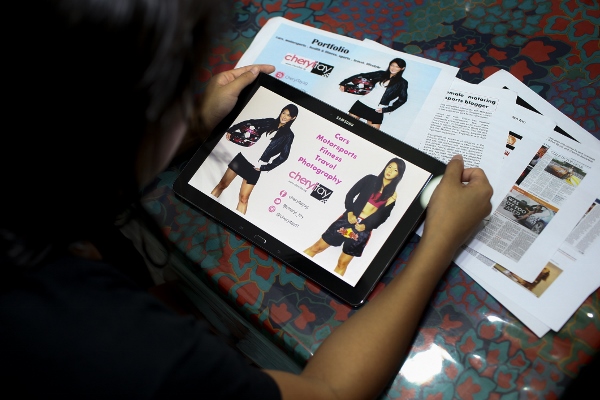 2)      Being able to watch videos and movies in bed with enhanced quality
I have a habit of watching videos on my Samsung GALAXY S5 LTE phone in bed, when I take a break from writing or have trouble falling asleep. With the GALAXY Note PRO (12.2" Display), the experience is a lot better as I have a bigger screen and great sound quality.
The dual speakers are pretty powerful, so you can hear your videos even if you are in a noisy environment like Starbucks during lunch time. When you push the volume to the maximum, there is no distortion either. It is also possible to pair the GALAXY Note PRO with the Samsung GamePad to play console-quality games, or with the Samsung Bluetooth Speaker for superior sound quality.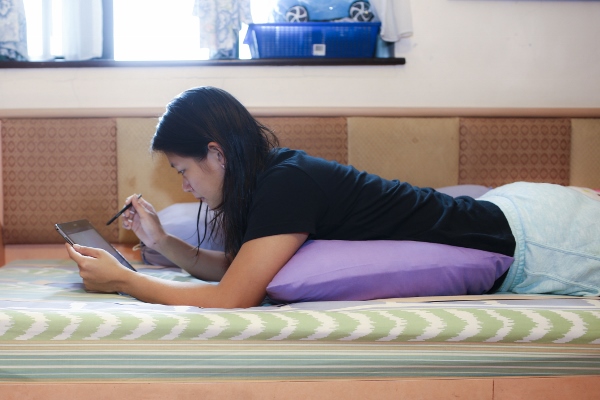 3)      Being able to scribble notes on it instead of filling my Filofax up with post-its
I loved to write on post-its and then stick them all over my Filofax or notebook. Sometimes I forget where I stick the post-its and sometimes I lose the post-its when they fly off. But now I just make use of the S Note on the GALAXY Note PRO (12.2" Display) and write my daily to-do tasks. The GALAXY S5 LTE has this app too, but I find it too small especially when I have to draw diagrams. Also, the GALAXY Note PRO (12.2" Display) gives me enough room to comfortably write with the S Pen! The S Pen itself gives me access to features such as Action Memo, Scrapbook and Screen Write; it also allows me to instantly access unique in-application features such as YouTube.
4)      Being able to read and reply emails properly, as well as view attachments better
Reading and replying emails on my phone is a huge help already, but the GALAXY Note PRO (12.2" Display) makes it a lot easier to view attachments such as PDF files. The size of the device matches the size of an A4 paper, so attachments open up fully for easy reading.
5)      Being able to multi-task across several apps at one go
There is now enough screen space on the Note Pro for me to use the multitasking Multi Window Mode, which is able to split the screen up into four different windows at once. This makes updating of various social media platforms at the same time possible, reducing the time taken to update each platform one by one and hence upping my efficiency.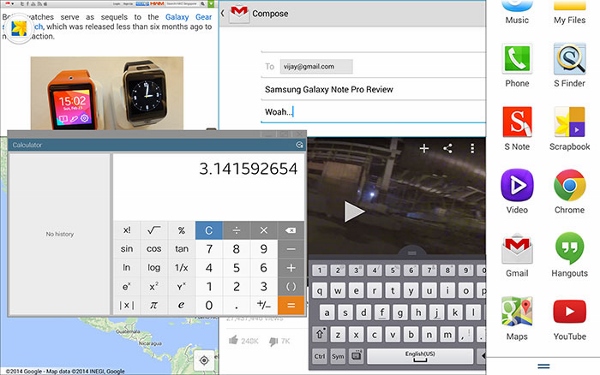 6)      Being able to update my blog or work on my stories when I'm out!
My blog runs on WordPress and previously, I could only update my blog using my laptop because I need to upload images and all that. I very rarely use the phone to blog, because it's too small to load the entire interface; only if I have to make minor corrections like spelling errors will I use the phone, if I'm out. The GALAXY Note PRO (12.2" Display) however, is big enough for me to use for blogging and I can also use it to work on my stories (with a wireless keyboard) when I'm out and have free time between appointments.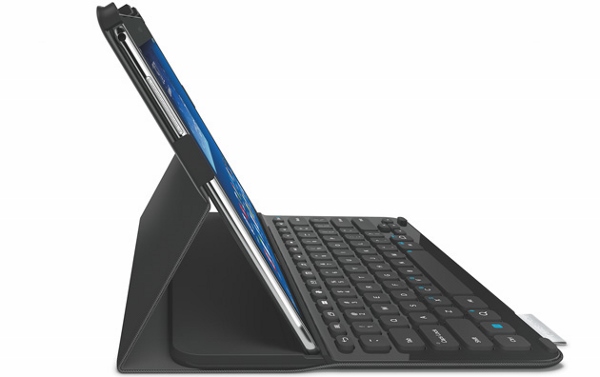 Have you submitted your dream to Samsung Dream Exchange yet? Think hard of a Samsung product that can bring you closer to your goals, tell them about it at www.dreamexchange.com now and your dream may just be granted!
*This is a sponsored post.