This is a long overdue post – it's been six months since I went on a trip to Phuket with Carrie, Silver and Jacqueline, but I finally got around to blogging about it and I have to thank Jac for the idea behind this post. This was the second time we went to Phuket together; the first time was back in 2013 with a bigger group of girls.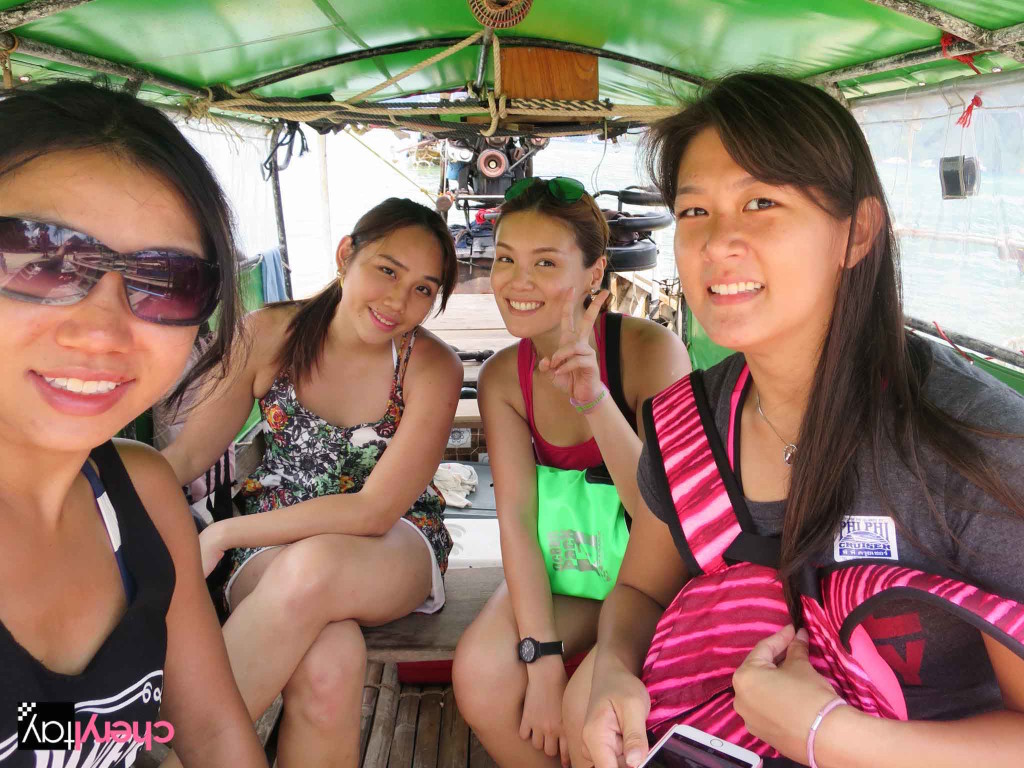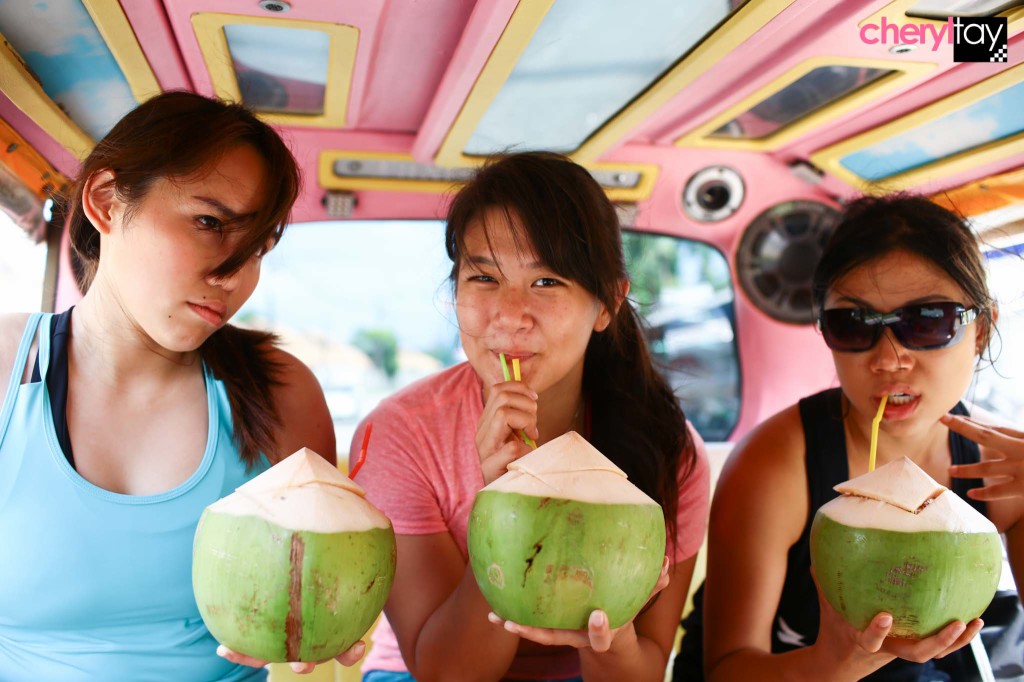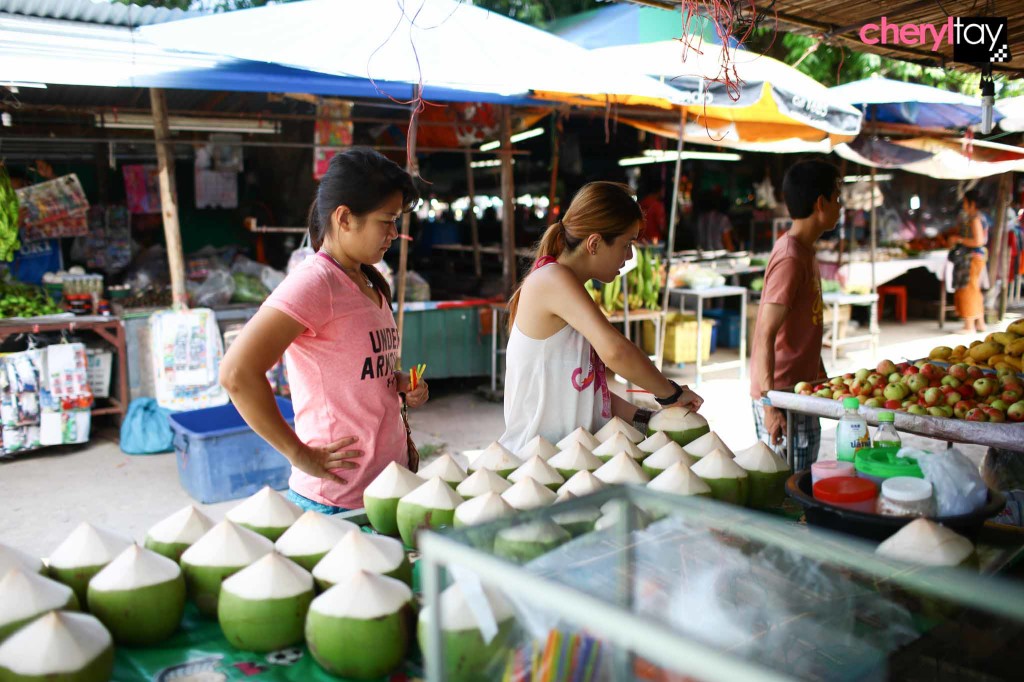 This trip was interesting because we went to Phuket without going to the beach at all. It's not all about sun, sand and sea there! We rented a tuk-tuk (for two days to take us around to all the things we wanted to do) and it was coincidentally PINK.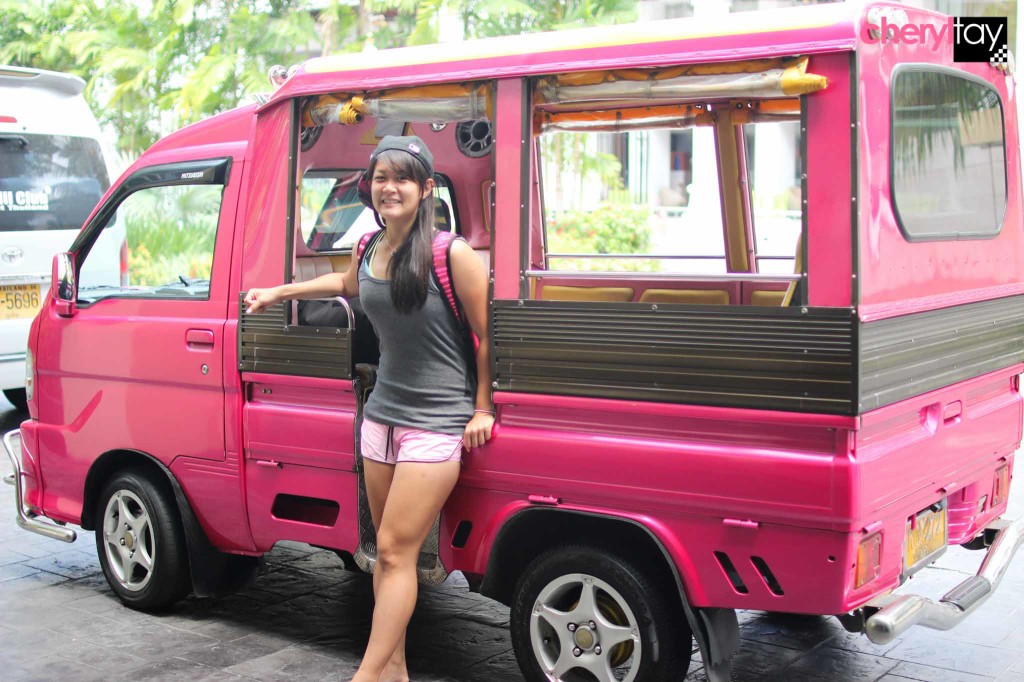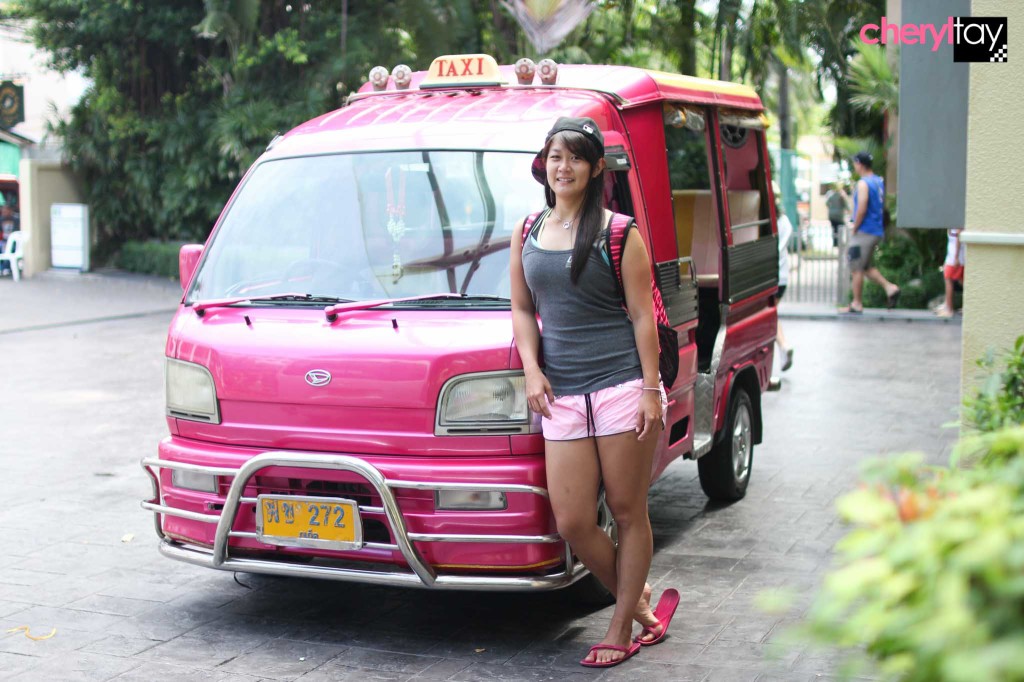 Here are the five things we did:
1) Take photos with tigers
I'm born in the year of the Tiger (yes you can guess how old I am!), so the visit to the Tiger Kingdom was quite relevant for me. You can pay different prices to pet them (from 1,000 THB for 2-4 month-old cubs to 800 THB for medium and large tigers) and although the tigers were really cute, I couldn't help feeling a little uncomfortable because I wasn't sure if these beautiful animals were being drugged for tourism purposes. We took a package for the smallest and largest tigers – the big tigers didn't seem sedated, but I found it strange that the smaller cubs were perpetually sleepy. It was an interesting experience but I'm not quite supportive of the idea that they drug these animals to make money out of them.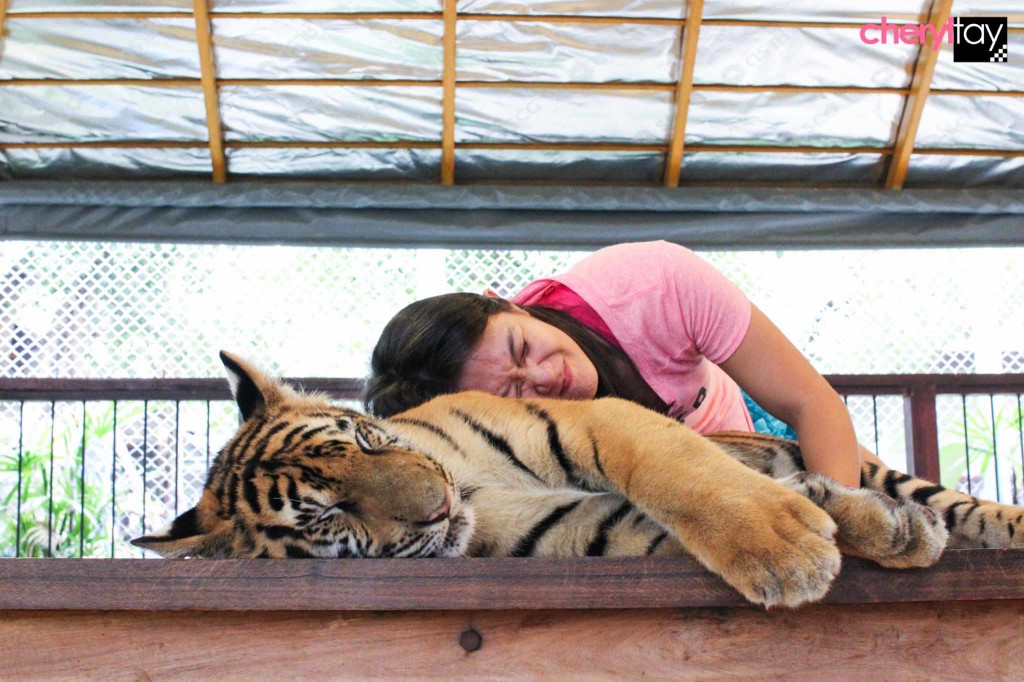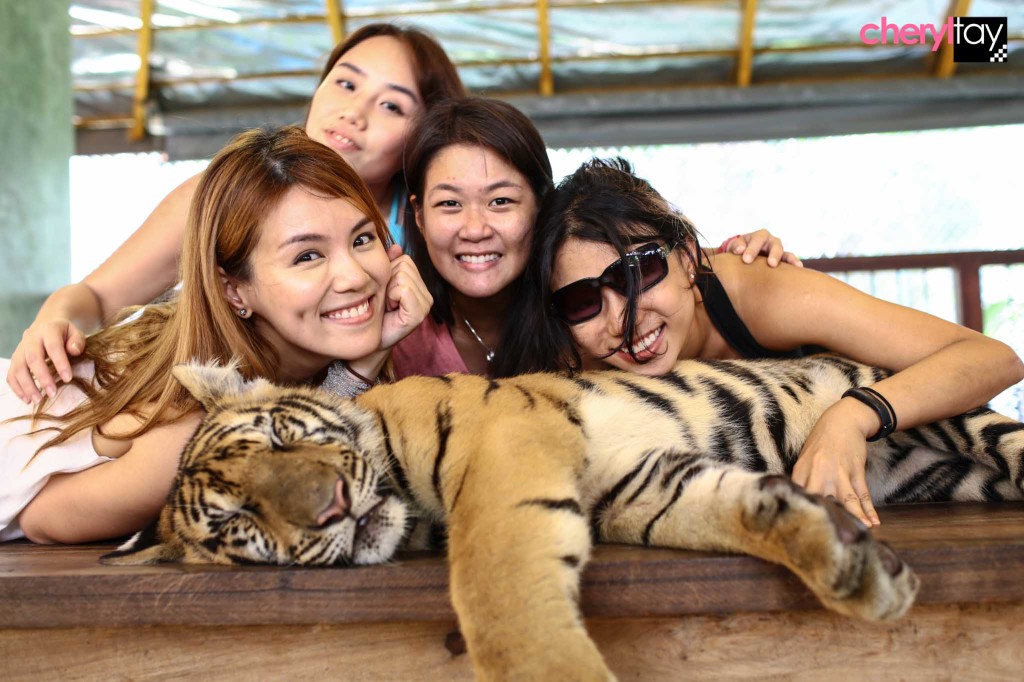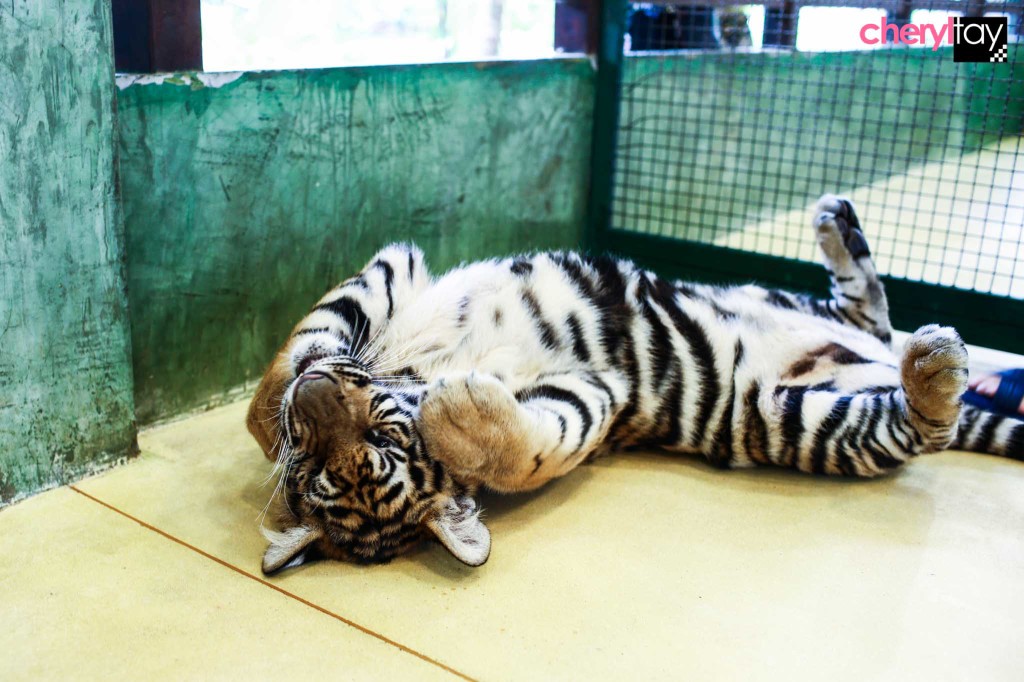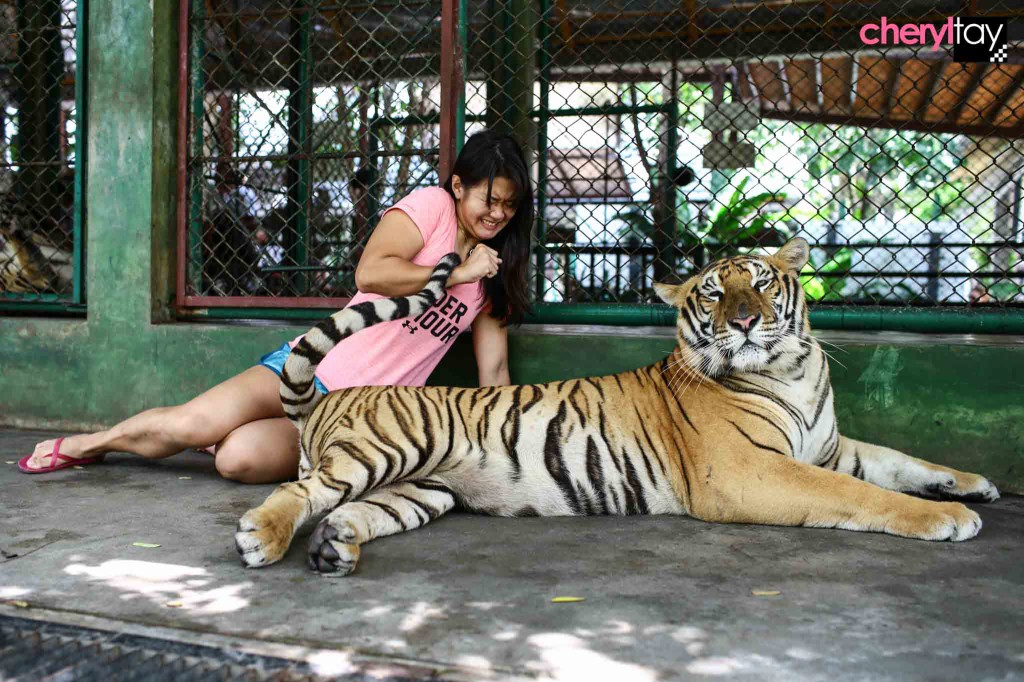 2) Go bungy jumping
Prior to this, I have gone bungy jumping in Macau (the 233-metre one!) and Auckland, but it still scares me each time anyway. The one in Phuket, called Jungle Bungy Jump, is 50 metres high and it wasn't by AJ Hackett, but up some rusty crane which frankly scared me a little more. It is safe don't worry, operating since 1992 by Australians and Kiwis. It cost 2,100 THB (approx. S$80-ish) per person and an additional 500 THB (S$20) for your video. There is also a tandem option – so two people jump off together!
You have to hear my infamous scream on this jump: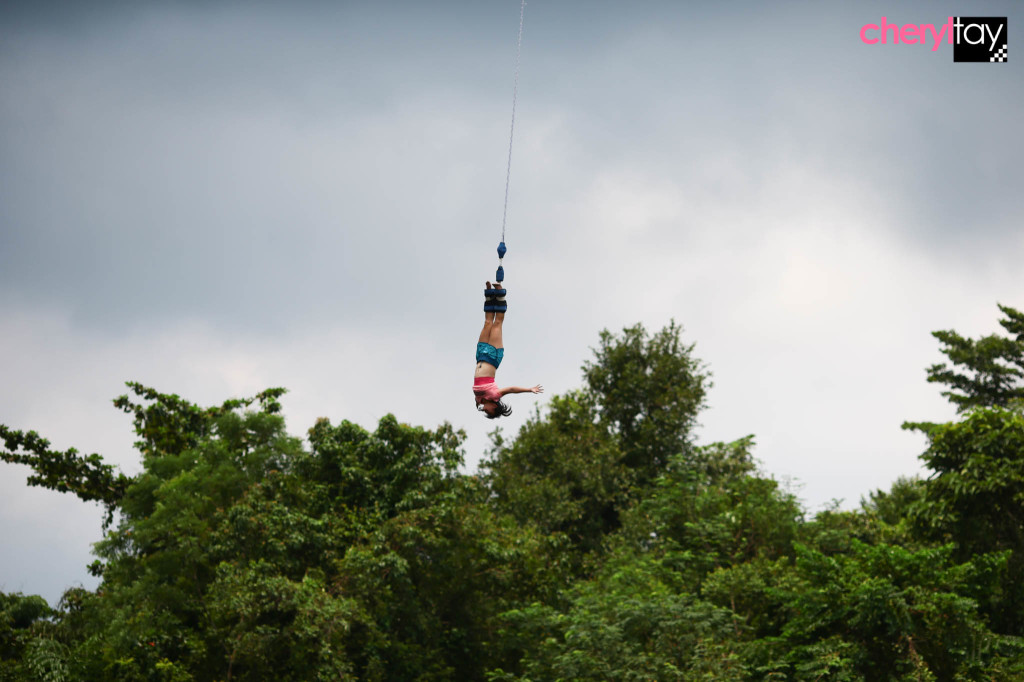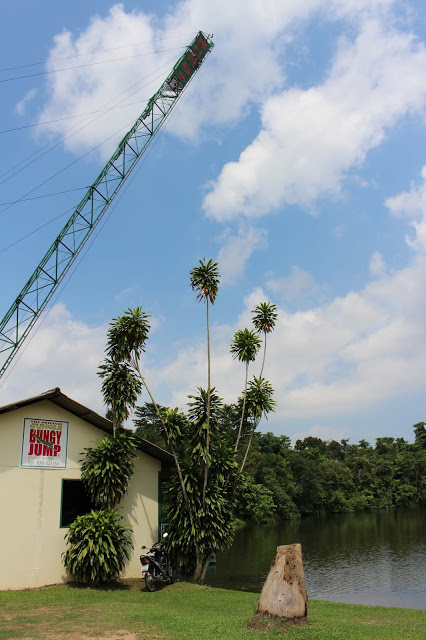 3) Go cliff jumping
I actually find cliff jumping scarier than bungy jumping and I chickened out at the top of the cliff. I was the last to go and I stood there for a good 15-20 minutes before I decided I wasn't gonna jump. I eventually did a 10-metre cliff jump in Bali in December and I'm not a fan of it, so I don't think I'll be doing it again. To do cliff jumping, we booked a day trip out to Phi Phi Islands and then paid for a tour agency there to take us out. There are other tours that you can for, such as visiting James Bond Island and some Monkey Bay.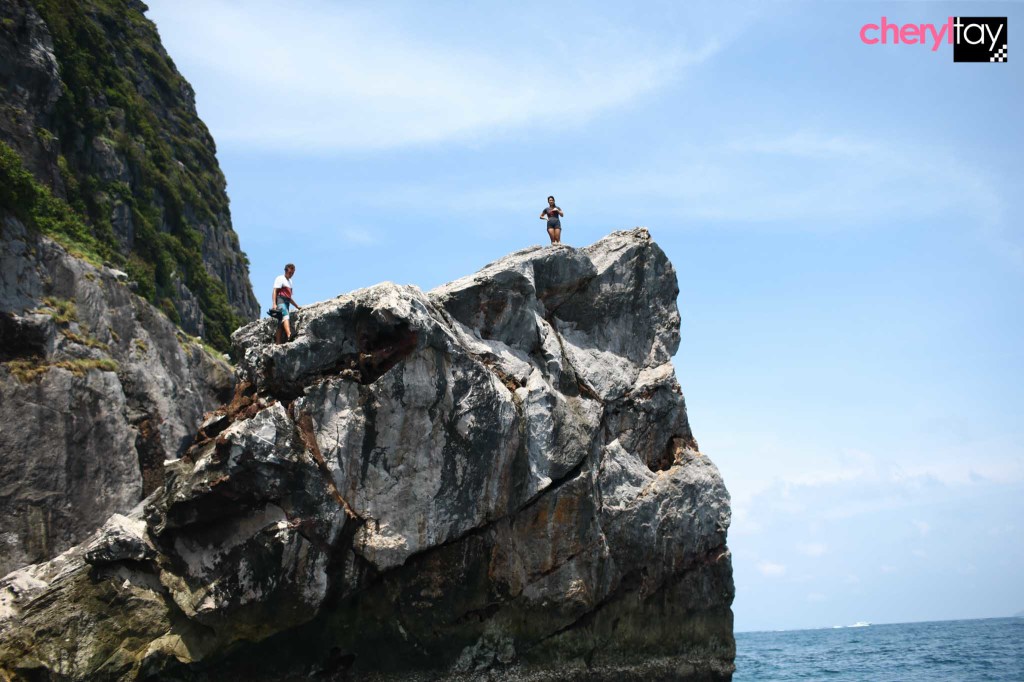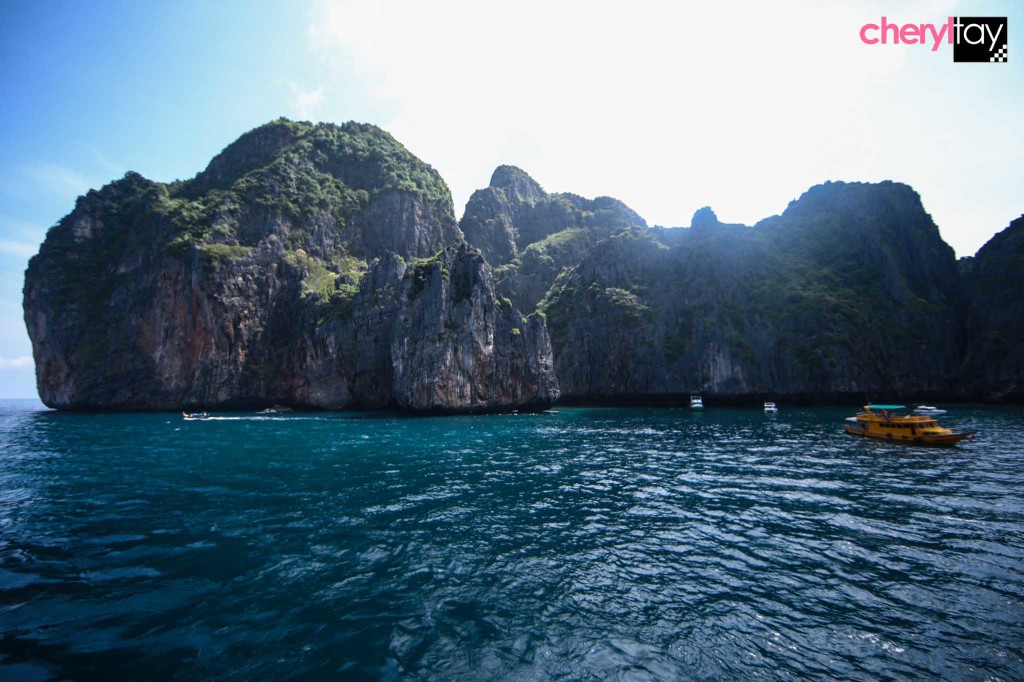 4) Visit a waterfall
We went to the Kathu Waterfall, which wasn't too far from the bungy jump site. As you trek your way up and into the forest, there are several plunge pools that you can stop to take pics at or get in for a dip. It can get quite tiring making your way right to the top, but if you want the exercise then it's good for you. There wasn't much to see right at the top during the time we went because there wasn't much water. so the waterfalls weren't "full" if you know what I mean.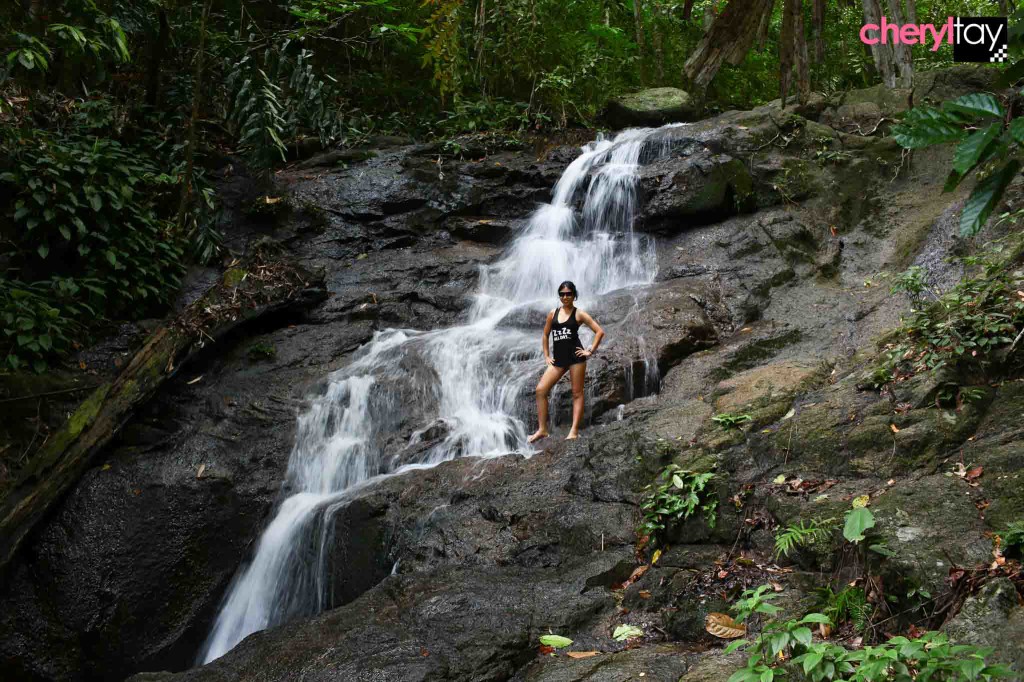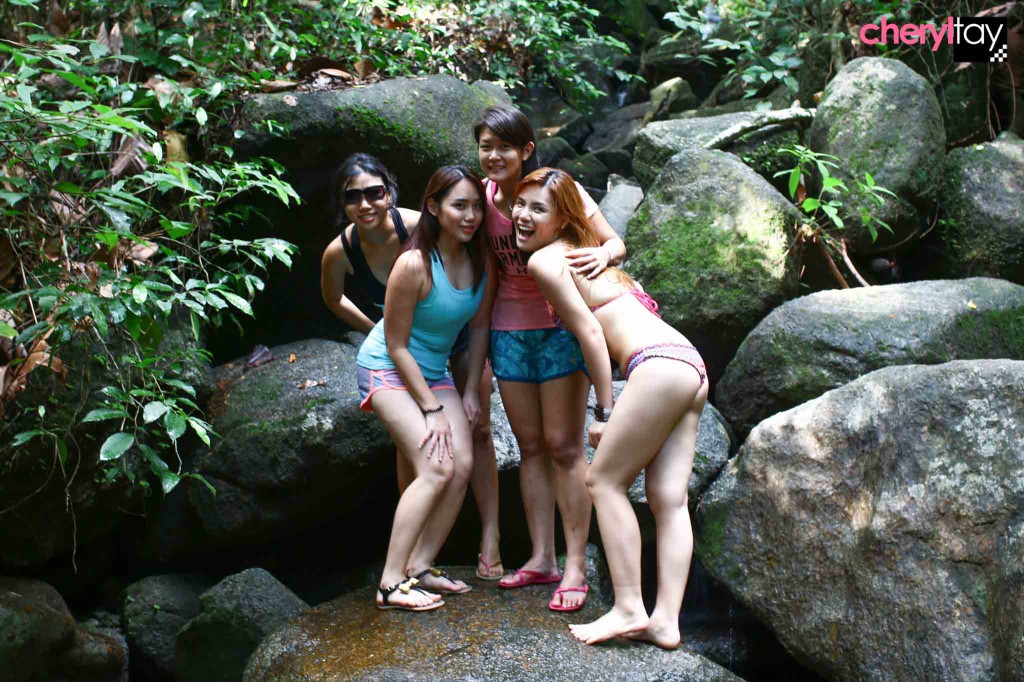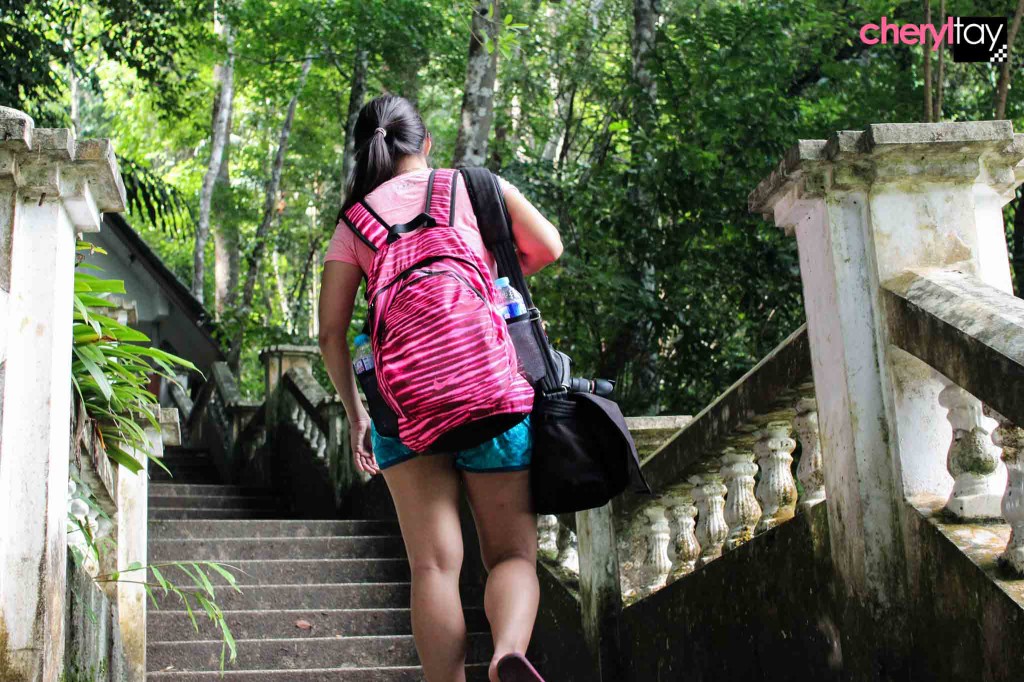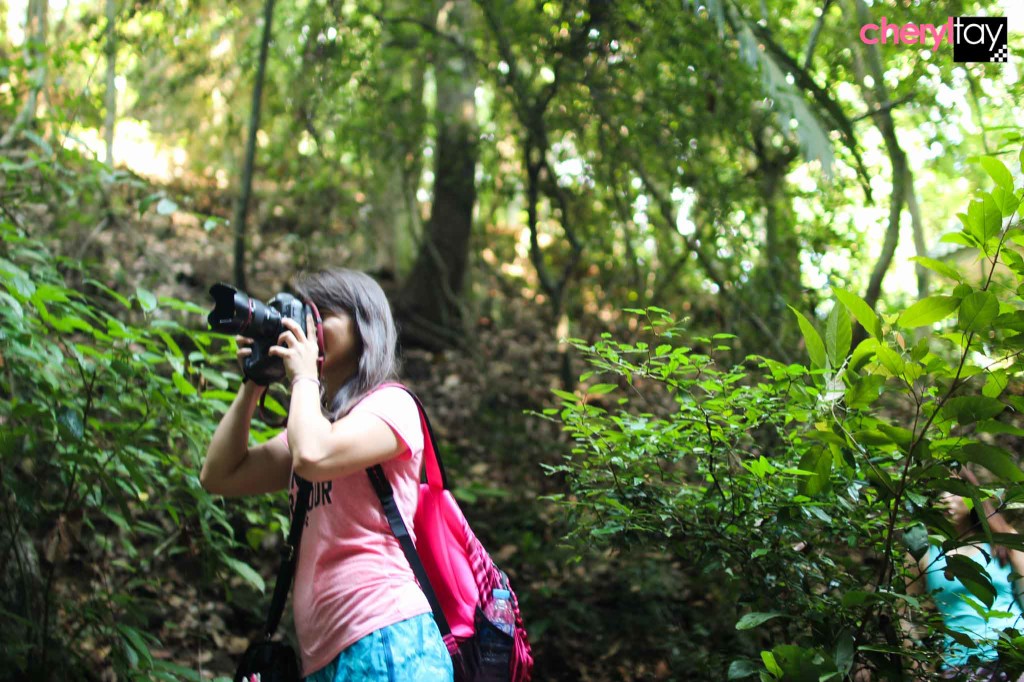 5) Try pole dancing
I tried pole dancing before, but Jacqueline is a regular pole girl and she insisted that we accompany her to the pole studio in Phuket. I had grand plans of going out to a CrossFit box to WOD, but it was too far so I decided to just join them. We booked a private 1.5-hour lesson for 800 THB, but really, Jac was the one being taught while the rest of us just tried to swing around the pole. For the life of me, I was trying to look graceful. How do you girls do it so effortlessly? You can check out Pole Dance School – Phuket and email Jenny in advance to book your slot. (P.S. The pink pole they had cheered me up greatly.)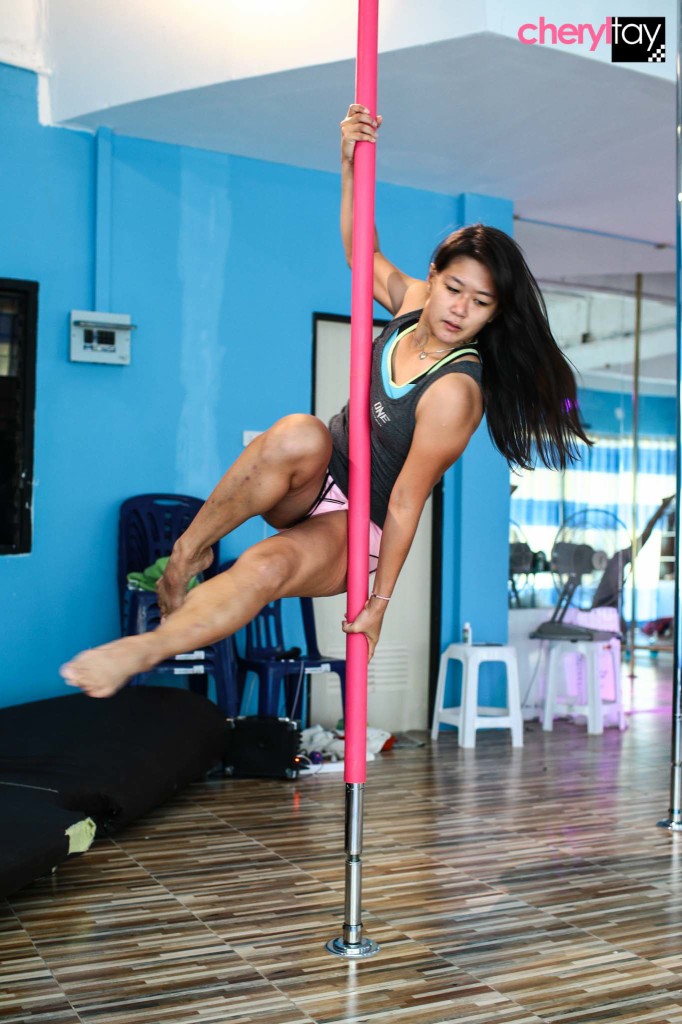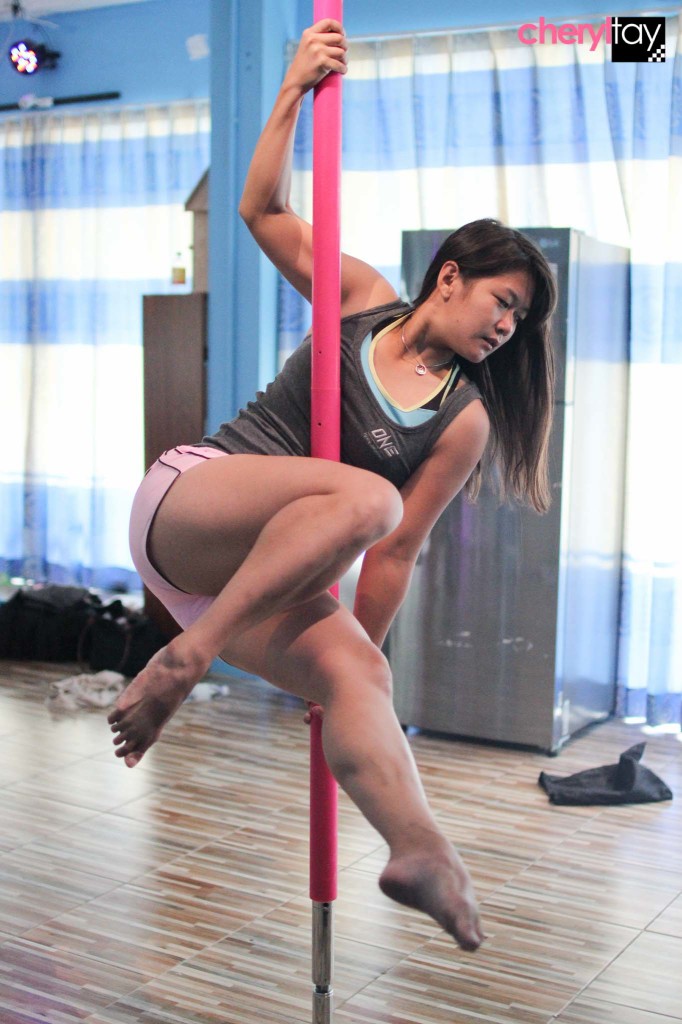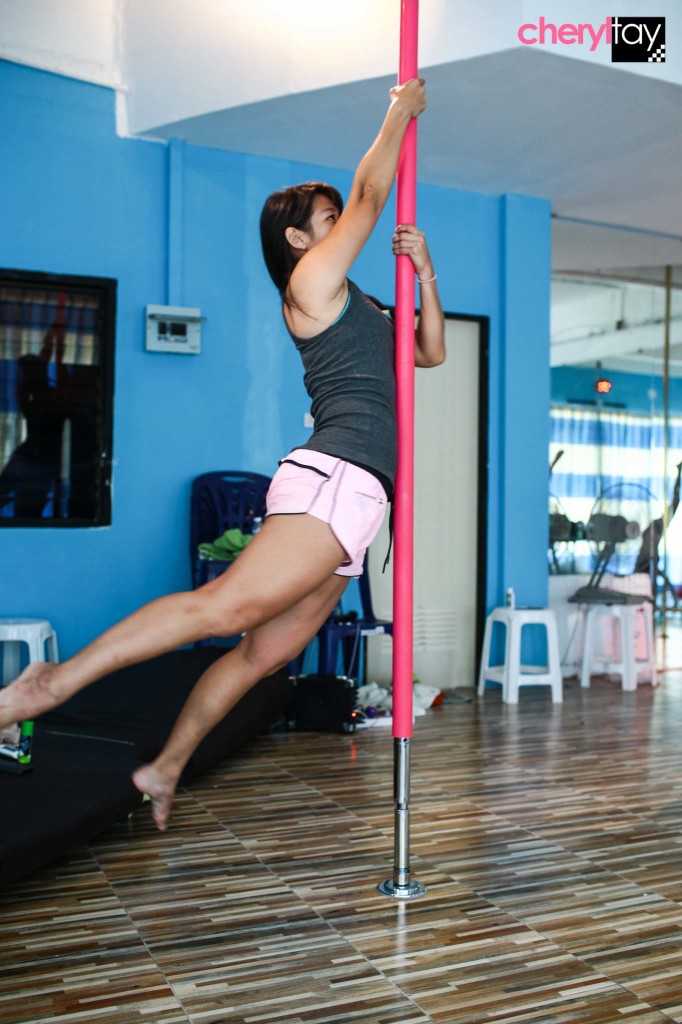 So yes, you don't always have to go to the beach when you are at places like Phuket. Do get the young Thai coconuts though, sweet and refreshing!