This weekend, when you are watching the Formula One Austrian Grand Prix, get onto the Racematelive website or via the app on your smartphone/tablet (available for both iOS and Android) and enjoy exclusive content to make the race more exciting!
Through Racematelive by FOX Sports Asia, you can view 'live' streams from on-board cameras and pit lane cameras on top of the main race coverage. So, while you are watching the race on TV, you can have access to other things happening around the track too.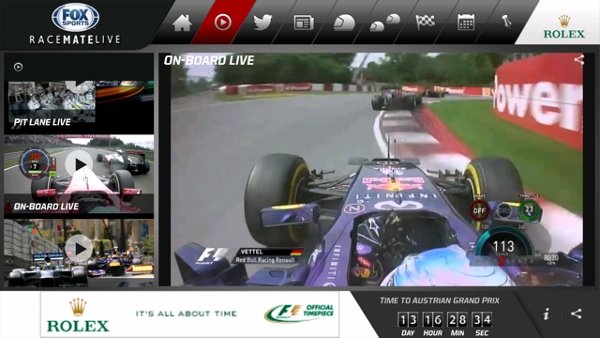 At any point in time of the race, if you are wondering where the cars are, you can make use of the Position map and track specific drivers.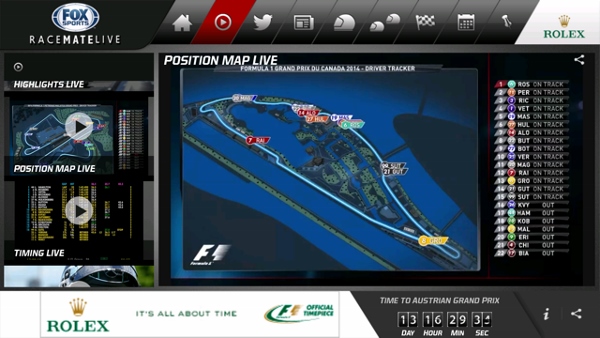 During the race, you can engage in a 'live' social forum with other F1 fans through the app. An exclusive Twitter feed with @FOXSportsF1 will also feature 'live' race happenings and you can be part of the discussion via the hashtag #FOXSportsF1.
Stats, profiles, data about each driver and team, as well as the latest standings and news can be found on Racematelive so you can be kept up to date with F1 activities. Former F1 driver Alex Yoong of Malaysia also contributes articles and videos that you can read between races.
I will be heading into the FOX Sports Asia studios on Sunday evening to catch the race with Alex and we will be Tweeting all the 'live' action so do join in with your comments and thoughts too. You can follow him on @AlexYoong and me on @Cheryl_Tay to see what we are saying. Just remember to have the hashtag #FOXSportsF1!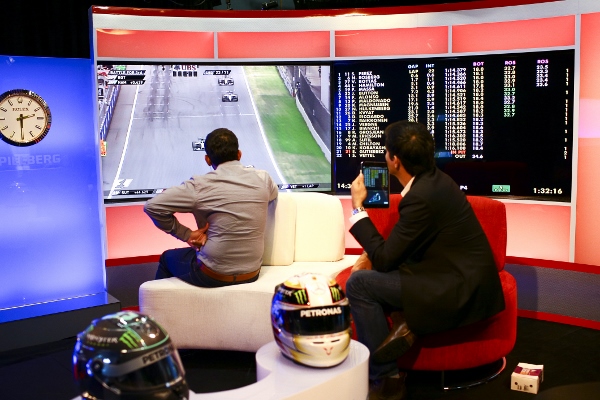 Can't wait for the race to happen as the rivalry between Nico Rosberg and Lewis Hamilton intensifies! They were team-mates in their younger days and showed great camaraderie when Hamilton joined Mercedes, but things have soured since they started contending for the drivers' title this season. It's always hard to keep things friendly once competition gets in the way huh?
Download Racematelive on iTunes and on Google Play.
*This is a sponsored post.