Pre-fight events continued on Thursday, for the inaugural UFC Fight Night Singapore. It was media day for selected fighters – Royston Wee, David Galera, Shunichi Shimizu, Kang Kyung-Ho, Sean Soriano, Tatsuya Kawajiri, Tarec Saffiedine and Lim Gyun-Hyu – as we went around interviewing whichever fighters we wanted.
Closing the session were the square-offs between selected fighters:
 Royston Wee vs David Galera (Bantamweight)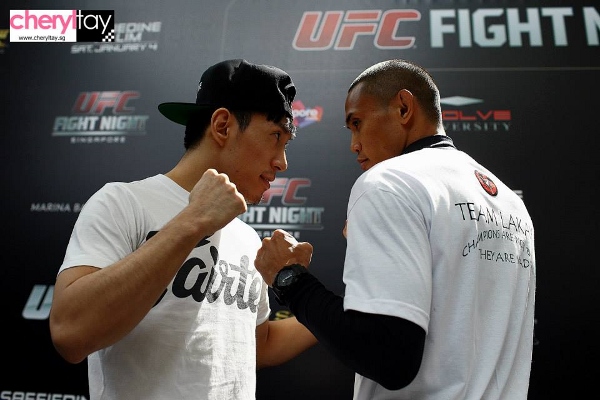 Kang Kyung-Ho vs Shunichi Shimizu (Bantamweight)
Don't you think they don't look like fighters? Kang (left) looks like he should be gracing covers of fashion magazines with his good looks, whilst Shimizu looks like the typical Japanese business executive, just imagine him in a suit with a briefcase. Read my interviews with them on Yahoo! Singapore here.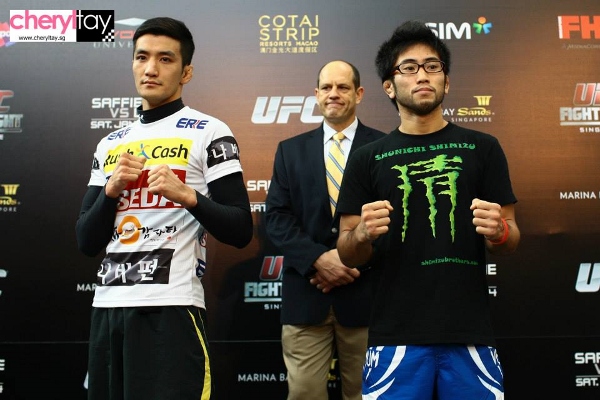 In case you might be thinking, "I don't find Kang that handsome leh", check out this pic: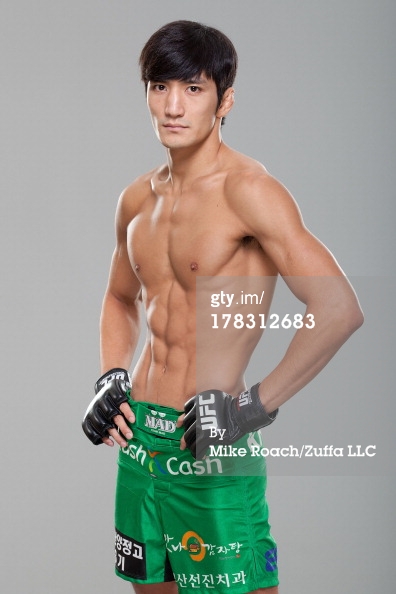 Tatsuya Kawajiri vs Sean Soriano (Featherweight)
Kawajiri has gone without a fight the whole of 2013, as he nursed an injury and also faced the uncertainty of DREAM FC. Read more about him in my interview on Yahoo! Singapore here.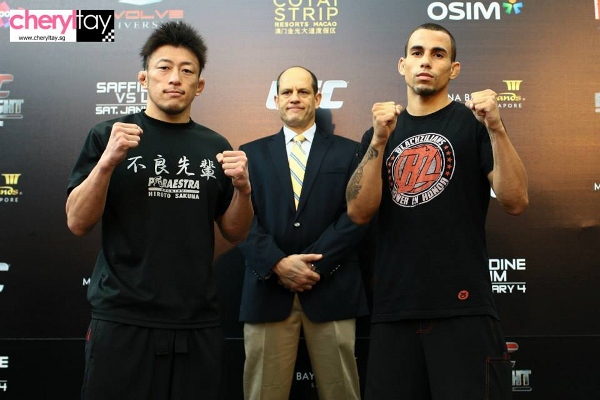 Tarec Saffiedine vs Lim Hyun-Gyu (Welterweight/Main Card)
The headliner fight is definitely one that we all look forward to. Both are strikers and both are aggressive.What are their thoughts going into the fight? Read my interviews with them on FitnessSutra.com here.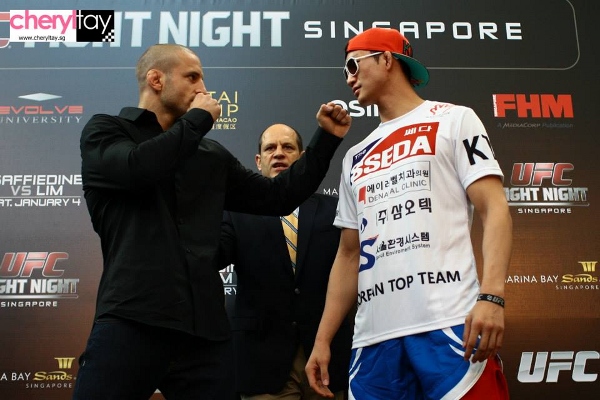 For more UFC Fight Night Singapore 2014 pre-fight event pictures, view here.