Photos don't do enough justice to action sports, hence the need for action cameras such as the Sony Action Cam. Sony stepped in as the official Action Cam partner for the Asian Karting Open Championship (AKOC) Singapore rounds held at Kartright Speedway, hence there was a chance to try the camera out on karting!
A media event was held on Thursday, just before official AKOC track action kicked in, to allow them to try the Action Cam. Two Action Cam HDR-AS30V units were mounted on each fun kart – one facing the driver to capture his expressions and another facing the track.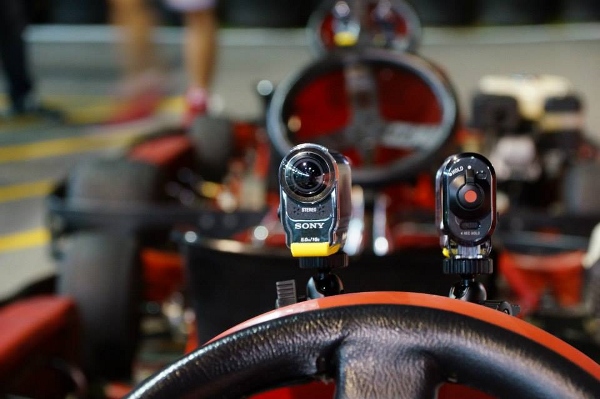 For racing action, Kartmaster Drakar Racing Team drivers Gabriella Teo and Yeo  Hong Yang also had the Action Cam units mounted on their racing karts during the AKOC weekend. Winners of the five categories for Round 5 held on Sunday (it was a double-round weekend) each received a Sony Action Cam unit as a prize as well.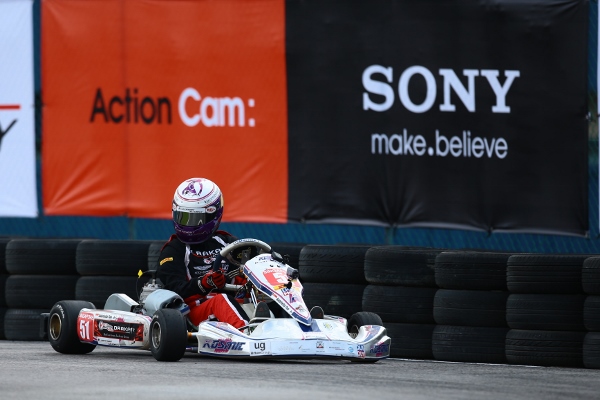 Weighing 90g with battery, the new Action Cam HDR-AS30V comes with new features like GPS, Live-View Remote and a slim waterproof housing 35 per cent lighter and 25 per cent smaller than its predecessor. It can record full HD 60p/50p with SteadyShot so you can capture all the fast-moving action with minimal bumps. It is also Wi-Fi-enabled so you can share the videos or photos via Sony's free PlayMemories Mobile app, and NFC-enabled so you can access your Action Cam remotely with the Sony Xperia phones, tablets or other compatible Android devices.
The wide-angle Carl Zeiss Tessar lens gives a 170° field of view (120° with SteadyShot on) and for the first time, the Action Cam can capture 11.9-megapixel still photos as well as HD movies. The back-illuminated Exmor R CMOS sensor helps to bring more light so your video doesn't look dull and you can choose between two slow-motion modes to emphasise a certain moment in dramatic fashion as well.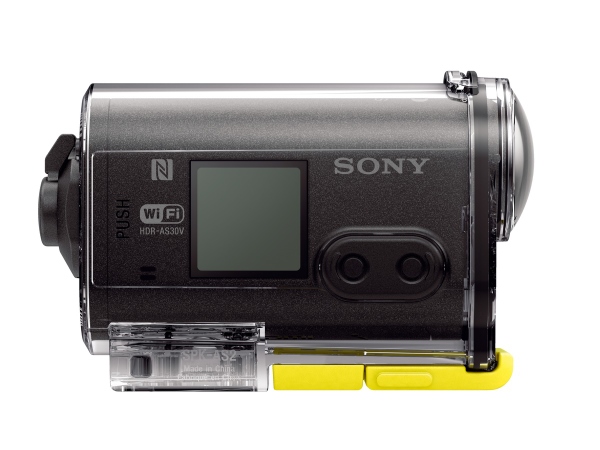 You can mount the Action Cam upside down to capture images, making it more convenient when attaching it to your gear. You can then use Movie Rotate in PlayMemories Home on your computer to flip the footage clockwise or counter clockwise through 90° steps to compensate for the upside-down or sideways camera angles.
On-board Wi-Fi also links the Action Cam with the optional RM-LVR1 Live-View Remote. This is a waterproof controller you wear as a wristwatch, allowing 'hands-off' operation when the camera is mounted in hard-to-reach places like on your helmet. With that Live-View Remote, you can check that shots are framed nicely, start recording, select photo or movie modes.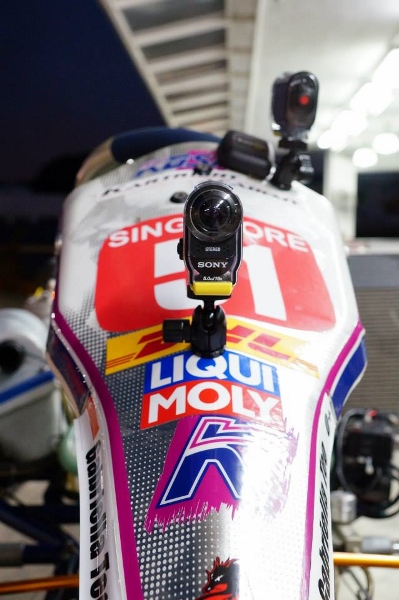 Map View tracks movements using GPS data to display your route, while  Multi View reads speed information recorded by GPS, creating an exciting speedometer-style video overlay. The Two-Screen Multi View then combines video files captured simultaneously with two different cameras, creating an exciting split-screen composite. To illustrate these functions better, here's a video of local karter Yeo Hong Yang during the AKOC weekend at Kartright Speedway. He had two Action Cam units on his race kart – one facing him and one facing the track.
As action cams go, there are all kinds of accessories to help you bring it wherever you want. There is the live-view remote, chest mount harness,  roll bar mount, universal head mount kit, action monopod, underwater housing, float, accessory kit, and suction cup mount.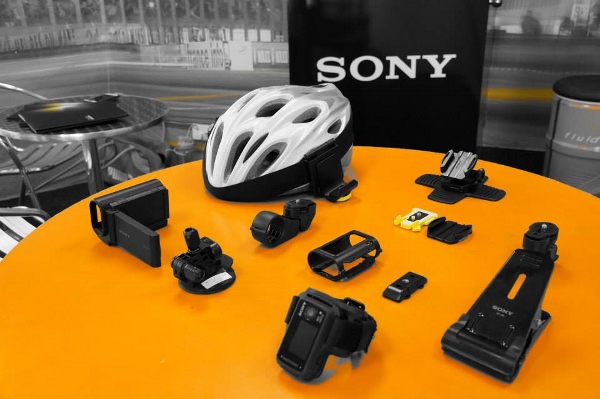 The Sony Action Cam HDR-AS30V was launched in Singapore on 18 October 2013 and retails at S$449.