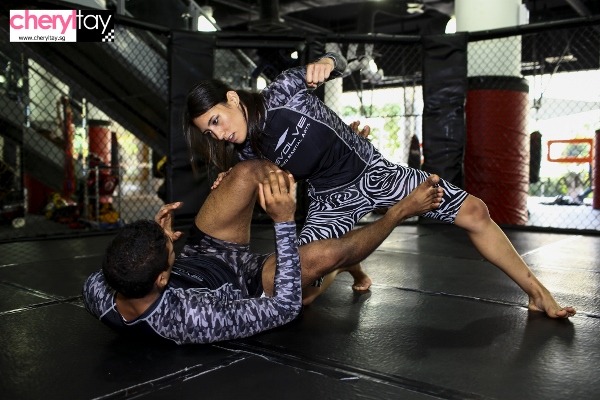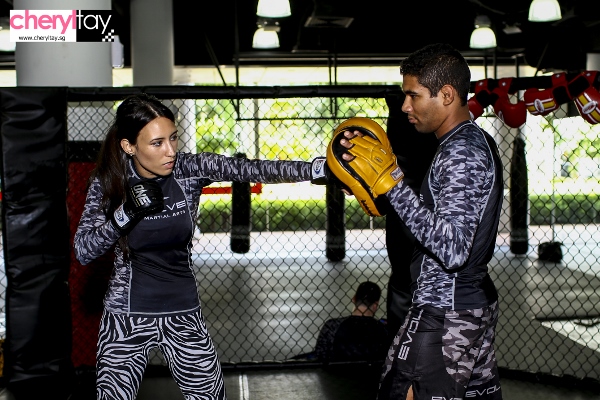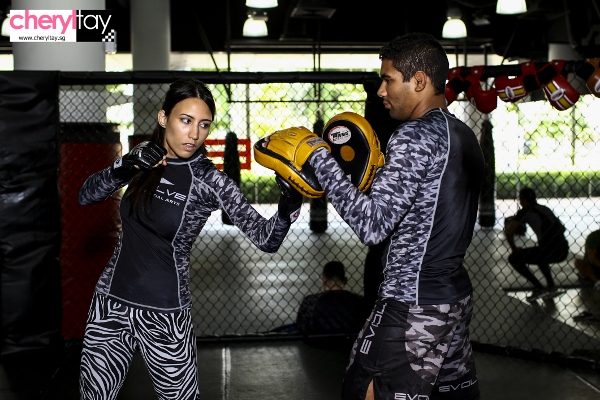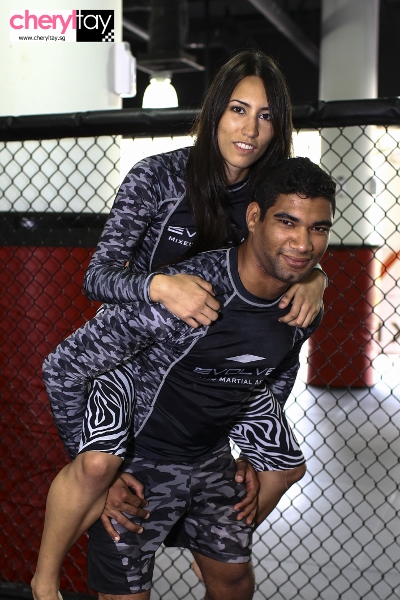 The recent signing of Singaporean Kirstie Gannaway means the crowning of ONE FC's first official couple! Kirstie's boyfriend Herbert Burns made his ONE FC debut last December and has clocked 2-0 in the ONE FC cage. Nicknamed 'The Blaze', he just gave his girlfriend the nickname 'Baby Blaze' in an Instagram post of his about their official ONE FC couple status.
The two of them are really cute together too – you should see how he tickled her during the photoshoot and how he was totally cool with the photos I took of her and her ample bosom. What happens if a guy asks you for your number? I said to Kirstie. "Ask him to get past Herbert first", she replied!
I like that – Herbert 'The Blaze' Burns and Kirstie 'Baby Blaze' Gannaway.
Related articles