Working out for a good cause – that's something I will never say no to.
OBW is an event for CrossFitters to come together as a community and raise funds for youths at risk. 
This year, with REACH Community Services as the beneficiary, OBW will be held at a public venue, *SCAPE, for the first time.
 "We hope that the CrossFit community will develop a greater sense of empathy towards the youth-at-risk through a workout, as well as various engagement platforms during the event," said the organisers from CrossFit Innervate.
How does OBW work?
1) CrossFitters from different boxes are
 encouraged to sign up and then invite friends and family to become their sponsors. 
2) Athletes will be sponsored a specific amount for every rep done and accomplished in a specific workout called "Fight For Hope". 
3) The workout is 17 minutes long and athletes are to aim to complete as many reps as possible of 5 different movements throughout that duration.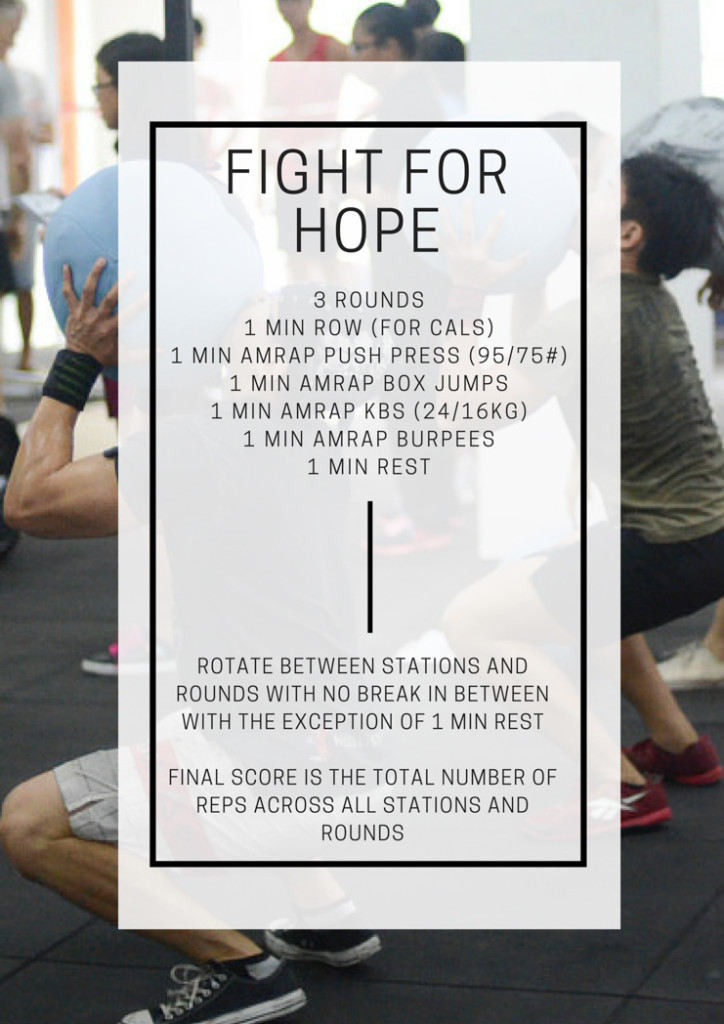 4) The total number of reps will then be used to calculate the amount to be donated by the sponsor. For example, if an athlete gets a sponsor to pledge $2 for every rep done and he/she accomplishes 200 reps, he/she raises $400 for REACH Community Services Society.
Last year, up to 100 individuals sponsored a total of 40 members and athletes, amounting to a total of
$29,814 was raised. C
orporate sponsor Dymon Asia also sponsored 20 cents for every rep by every athlete.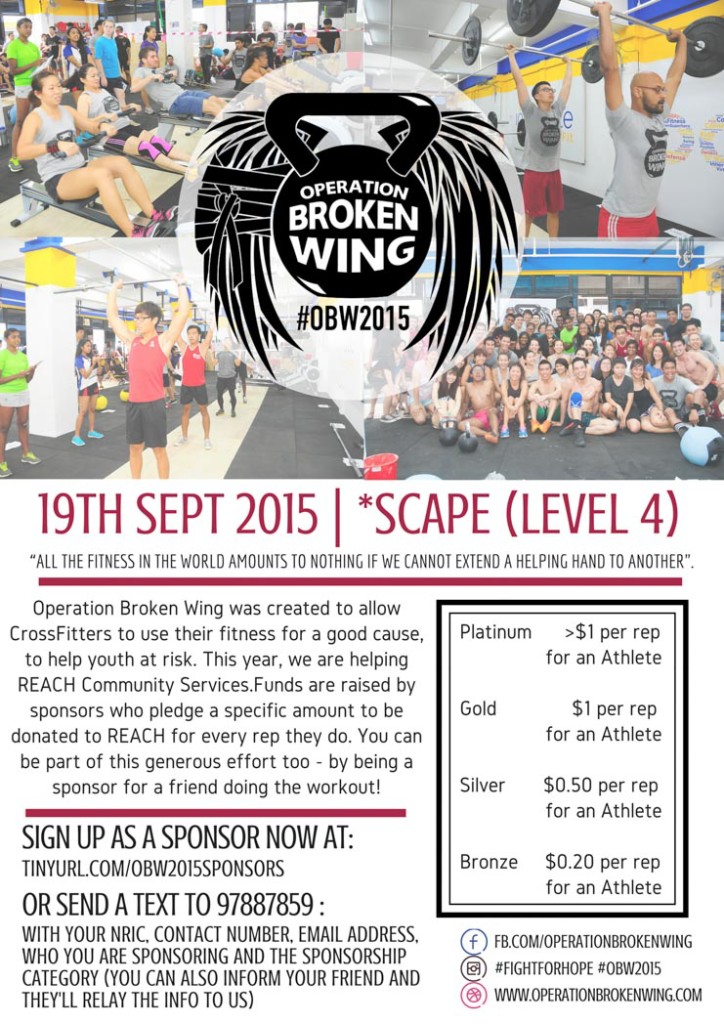 OBW not only raises funds, but also serves as an opportunity to directly impact the youths at risk. CrossFit Innvervate invited the youths of REACH Community Services to work out at their box and also involved them in the running of this meaningful event. 
"This provided a huge sense of significance for them, as well as boosted their confidence dramatically. CrossFit is used to help divert much of their energy towards a positive outlook on fitness and not just to simply look good, but to be truly fit from the inside out," the organisers of OBW added.