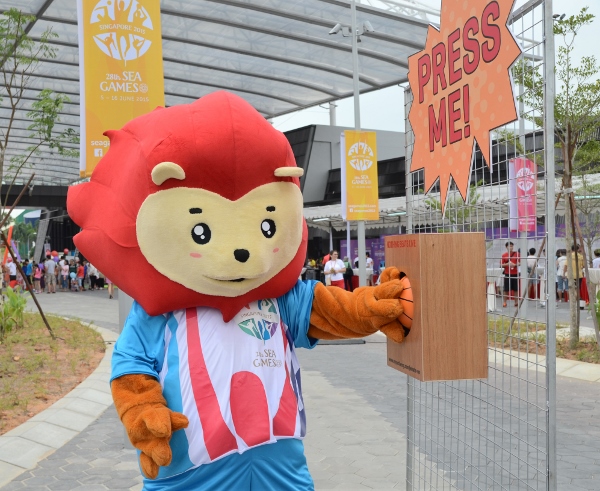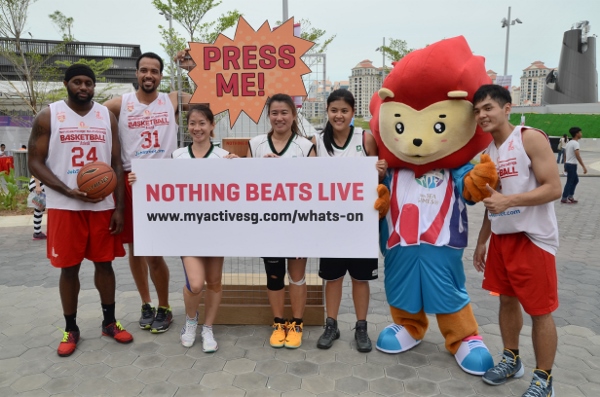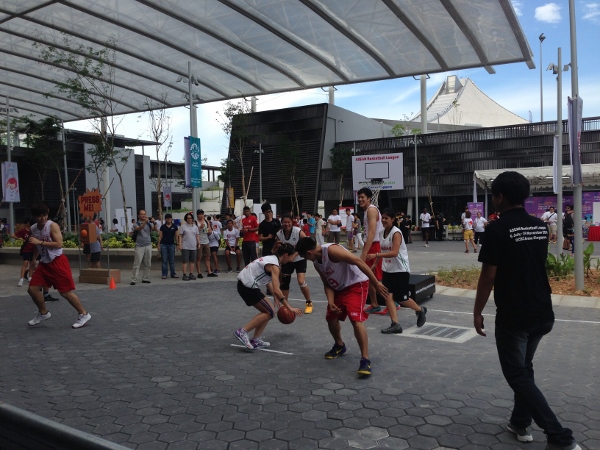 Sport Singapore had an activation for their Nothing Beats Live campaign last weekend, which strives to establish 'live' sports as an alternative choice of leisure and entertainment for residents in Singapore. With more than 600 events happening a year on the sports calendar, Sport Singapore hopes the public will be there at the stands to cheer on their favourite athletes and to experience the adrenaline and nail-biting moments of real-time action in future.
Inspired by this Flashmob TNT Benelux Push The Red Button To Add Drama activation, Sport Singapore did a similar one at the Sports Hub Open House and in the middle of a busy strip at NEX Shopping Mall as part of the Nothing Beats Live campaign. Once someone pressed the button, The Slingers (players of the current national basketball team who will be competing in the upcoming ASEAN Basketball League and SEA Games) would instantly appear on a pop-up basketball court and start playing a 3-on-3 basketball match with a couple of basketball enthusiasts. Players who acted in "Meeting the Giants" – Delvin Goh, Ng Han Bin and Tan Chin Hong – were involved too.
Sport Singapore's event calendar can be viewed here. The Singapore Slingers will also be competing in the ASEAN Basketball League on home grounds at OCBC Arena from 20 July.