As we race into the month of September, the Grand Prix spirit envelopes us all, as everyone revs up their engines. Kartright Speedway, the permanent karting facility at Upper Jurong, also gets into the spirit with their Speedy September promotion: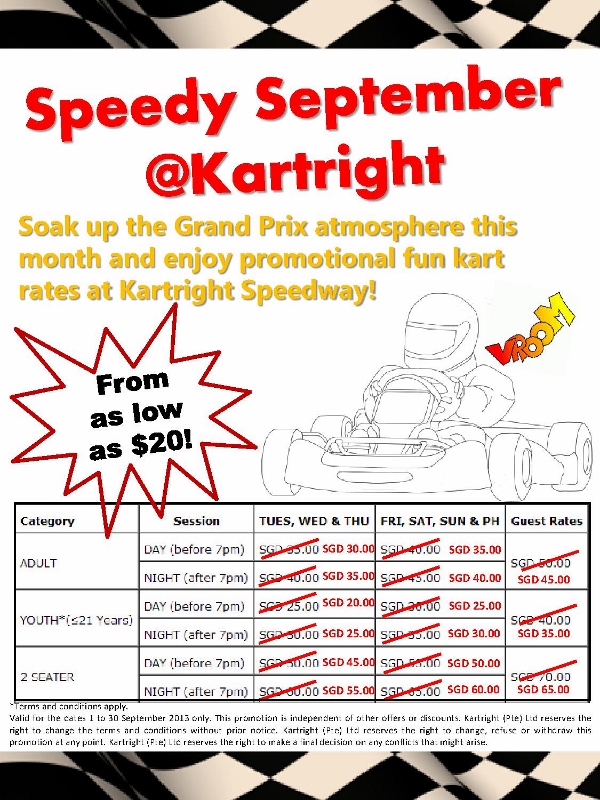 Prices have been slashed across the board for this month, so do find some time to head down to Kartright and get that adrenalin charging!
There's another piece of good news – this Speedy September promotion stacks with Kartright's loyalty rewards programme. This was launched last month – basically, every 10 stamps collected will entitle you to one complimentary ride!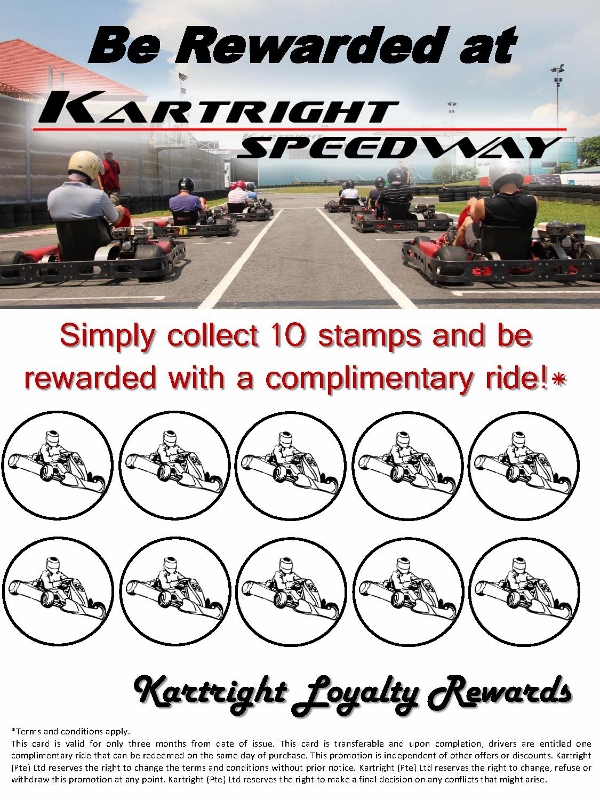 Remember to ask for your loyalty card when you purchase your ticket at Kartright!