Serie A champions Juventus Football Club, one of the greatest sides in world football, are excited at the prospect of playing the first major football match at the new National Stadium at Singapore Sports Hub on Saturday 16 August – with club representatives currently visiting Singapore singing the praises of the venue.
Fans eager to witness history in the making have been snapping up tickets for the match in which the famed "Bianconeri" will meet a Singapore Selection side to christen the 55,000-seater stadium. Tickets – priced from S$45 to S$180 for adults and S$30 to S$45 for children – are on sale at Sports Hub Tix (www.sportshubtix.sg) and there are big incentives for early birds as well as for teams of football fans who buy tickets together.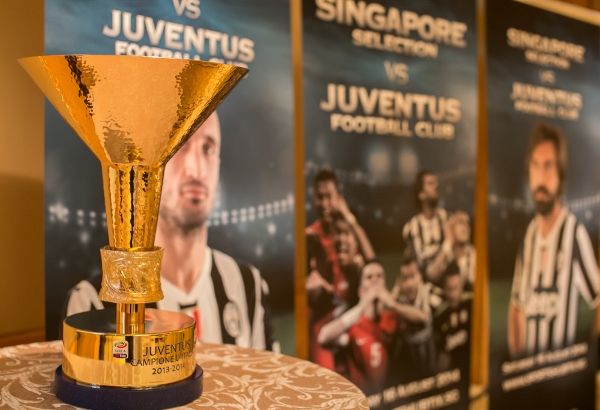 Underlining the huge interest in the clash, three match sponsors have been lined up – Platinum sponsor EPSON and official partners OCBC and Jack Daniels.
Early birds will receive a 10% discount on tickets – but this offer will only last for as long as Italy remains in the running for the FIFA World Cup in Brazil from 12 June to 13 July. There is also an offer for "teams" of fans who will have the chance to win exclusive access to a Juventus training session by purchasing 11 tickets at one time.
More information here: