This year is definitely a special one for German driver Bernd Schneider. The 49-year-old five-time DTM champion won the 24 Hours of Spa, Nurburgring, Dubai and also the 12 Hours of Bathurst with the Mercedes-Benz SLS AMG GT3. When I heard that he was coming to Sepang to race the 12-hour Malaysia Merdeka Endurance Race (MMER) for defending champions PETRONAS Syntium Team, I got really excited because I wanted the opportunity to watch him race.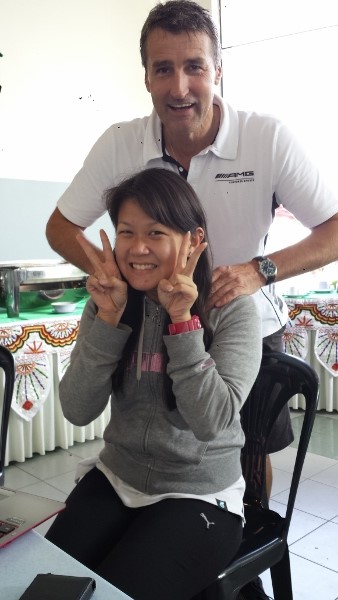 It isn't Bernd's first time racing in the MMER – he came in 2011 to race for the same team and was part of the SLS AMG GT3 debut in this part of the world. Together with Tatsuya Kataoka and Fariqe Hairuman, they were leading the race for 10 hours when mechanical trouble hit them and they lost the lead. They managed to get back into the race and finished third.
This time the goal for the team was to win the MMER a third consecutive time. Due to a clash with the fifth round of the Super Taikyu Series, the team had to run parallel operations in Japan and Malaysia in the same weekend. Bernd was brought in along with fellow AMG works driver Thomas Jager and two other German young drivers Luca Ludwig and Lucas Wolf to help race in the MMER.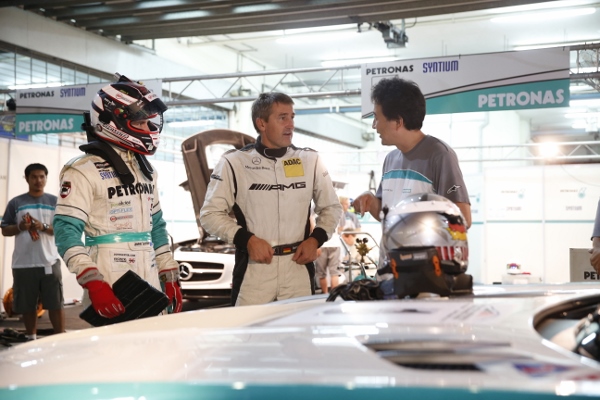 I first met Bernd last year, at the annual AMG Customer Sport awards dinner at the AMG headquarters in Affalterbach. I only chatted with him briefly then, so I didn't think he remembered me. But when I met him at Sepang this time, he did remember who I am!
There are no airs about Bernd, as I watched him make jokes with the rest of the team. He has his serious side too, when it comes to the car or the driving. He constantly gives tips to the young drivers like Dominic Ang and Jono Lester who were driving the SLS AMG GT3 #1 with him at MMER.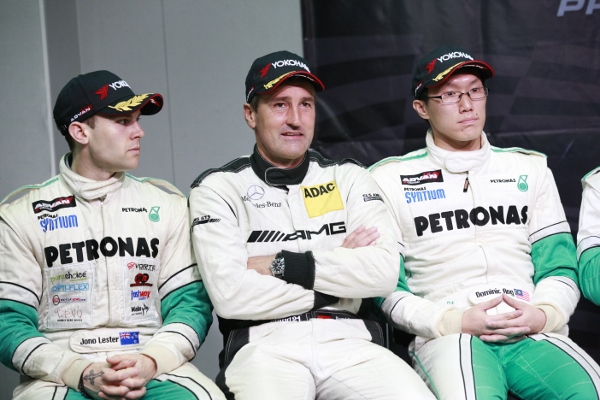 I made small chat with him when he was having his meals sometimes. At one point I was talking to him about his wins this year and he said it is indeed a special year… because he met me. I immediately rolled my eyes in jest, knowing that he was joking, but I couldn't help finding it funny too.
He is human and he makes mistakes too, such as spinning off the track and dropping from third to fifth in the first stint, and also incurring two penalties for overtaking under the yellow flag. But there is this professionalism about him, as he frequently talks to the mechanics and the engineers. Once out of the racing suit, he is approachable and friendly, as well as well-liked by the ladies.
Unfortunately, his luck didn't extend to the MMER and the team had both cars retire early from the race. Car #1 that Bernd was driving first ran into a fan belt failure and spent an hour in the pits. It went back out again but suffered further internal damage and ended the race around the nine-hour mark. Their sister car #28 died about four hours into the race after starting from pole.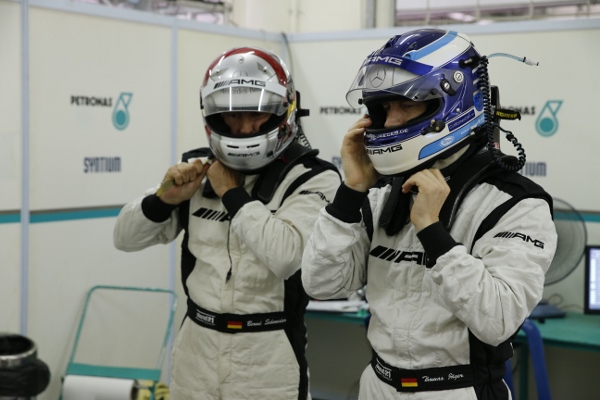 Bernd wasn't too upset about it, accepting that this is racing, although he personally finds it unusual that both cars would fail, as the SLS is known to be more reliable than that. When I asked him for his comments after the race, he could still candidly give me a massage on the shoulders.
He also likes to joke about how he is a retired driver so he should be taking things easier. If there is anyone who is familiar with the SLS, it is definitely Bernd. The Mercedes-Benz AMG Brand Ambassador has taken the SLS to so many different levels and it is a huge pity that he didn't get to add the MMER victory to his special year of achievements.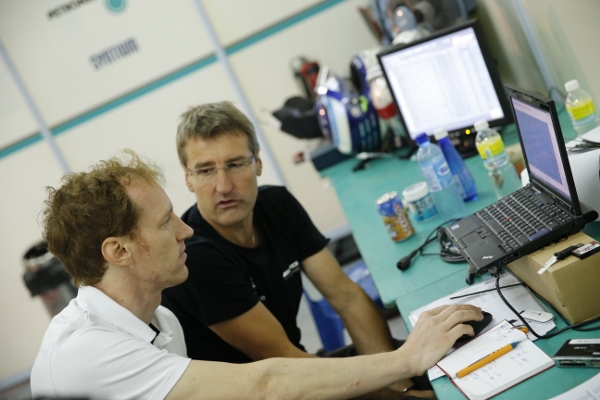 *This was published in Rev issue #35 which you can download here.