By James Goyder
1) Evolve MMA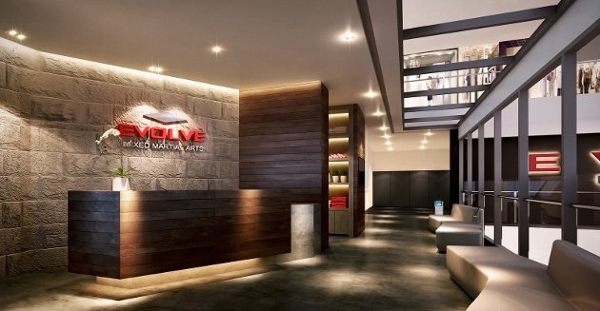 Over the last few years, Evolve MMA has consistently been ahead of the game in terms of winning percentage and big name fighters. However, what sets this Asian MMA camp truly apart from the rest is its stable of world champions. Bar none, Evolve MMA has the largest collection of world champions on the planet across Muay Thai, Brazilian Jiu-Jitsu, MMA, boxing, wrestling, and more.
Led by legendary MMA coach Heath Sims, Evolve MMA has some of the best martial arts instruction in the world. This year also saw the usual stream of top UFC, ONE FC and Bellator fighters coming to train at Evolve MMA with the heralded Evolve Instructor Team and the Evolve Fight Team, including Luke Rockhold, Tyron Woodley, Emmanuel Newton, Tarec Saffiedine, Tyrone Spong, Joe Warren, Joe Benevidez and Roger Gracie to name a few.
2) Tiger Muay Thai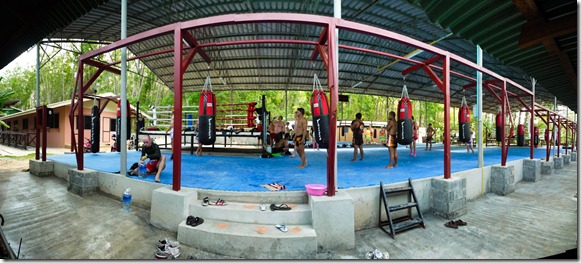 Headed up by Brian Ebersole and Roger Huerta, Tiger Muay Thai's MMA programme is world renowned and attracts an enormous influx of tourists. The composition of the fight team tends to fluctuate, but Tiger Muay Thai has an excellent track record of sending students to the UFC with Mairbek Taisumov and Zubayra Tukhugov the latest to compete inside the Octagon.
Huerta recently registered one of the most impressive wins of his entire career when he took out undefeated Englishman Christian Holley in the opening round at ONE FC: REIGN OF CHAMPIONS and after some indifferent form, he looks to have become a much improved fighter since joining Tiger Muay Tiger two years ago.
3) Busan Team MAD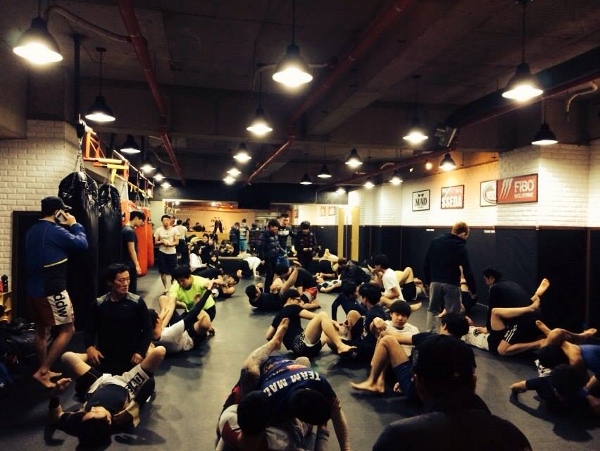 Hailing from Busan Team MAD in Korea, Dong Hyun Kim must be one of the most firmly established welterweights on the UFC roster and after four straight wins, culminating in a spinning back elbow knockout of John Hathaway in Macau earlier this year, he looked to be the Asian fighter most likely to receive a UFC title shot, prior to his recent loss to Tyron Woodley.
Teammate Myung Ho Bae established himself as by far the best welterweight on the Legend FC roster and was very much on Joe Silva's radar when his career was interrupted by military service. Kyung Ho Kang is a former Road FC 135-pound champion who has been signed with the UFC since 2012 and Nam Jin Jo is set to challenge for the inaugural Road FC 125-pound title later this month.
4) Tribe MMA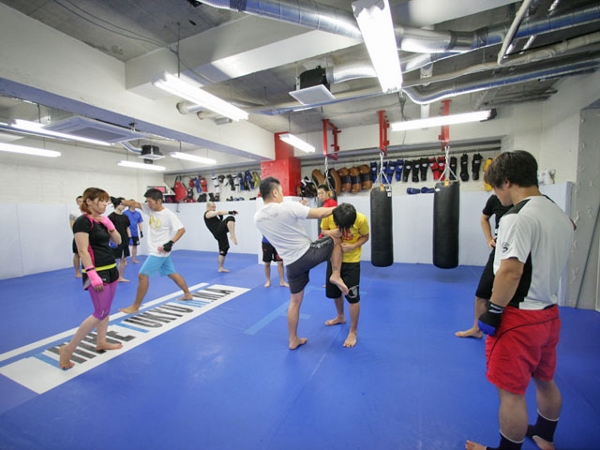 Led by Japanese MMA legend Ryo Chonan, Tribe MMA has become the mecca of training in Tokyo for the top Japanese MMA fighters. It is also the home of DEEP Champions Yuya Shirai and Yoshiyuki Nakanishi as well as Pancrase Champions Kiyotaka Shimizu and Takenori Sato.
MMA gyms in Japan are notoriously small due to expensive real estate and most fighters resort to cross-training across many gyms to get a complete training experience. Tribe MMA has set itself above the pack in Japan due to its breadth and depth of coaching and fighting talent in MMA.
5) Korean Top Team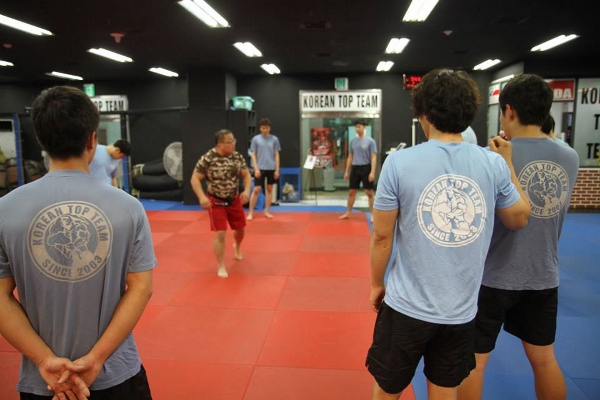 Korean Top Team recently launched its own promotion, Top FC, in order for its up and coming prospects to find fights and the recent results of fighters from the Seoul facility speak for themselves. Jang Yong Kim is the PXC 145-pound champion while both Tae Hyung Bang and and Hyung Gyu Lim have been making waves with the UFC and Dongi Yang must be on the verge of securing a second spell inside the Octagon.
Although he has since left for greener pastures, it is also worth noting that Chan Sung Jung launched his career with Korean Top Team and it is doubtful whether "The Korean Zombie" would ever have reached the upper echelons of the MMA world without the support of this camp.
6) Xi'an Sports University
China is seen by many as the new frontier for international MMA promotions and no place has more fighters than the Xi'an Sports University where Bellator veteran Vaughn Anderson works as a full time coach.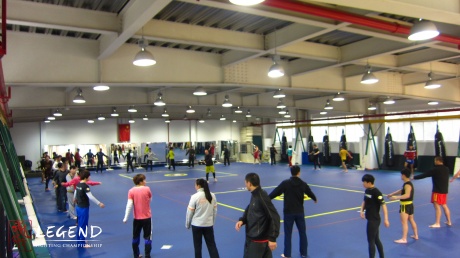 The majority of fighters come from a Sanda background but they train together every day under the watchful eye of Anderson. Jumabieke Tuerxun won the Legend FC 135-pound belt before signing with the UFC, Wang Guan holds the Ruff 145-pound title while Meixuan Zhang is the Ruff 125-pound champion, marking Xian Sports University the most successful MMA camp in China.
*This was first published in FHM Singapore and is reproduced with their permission.