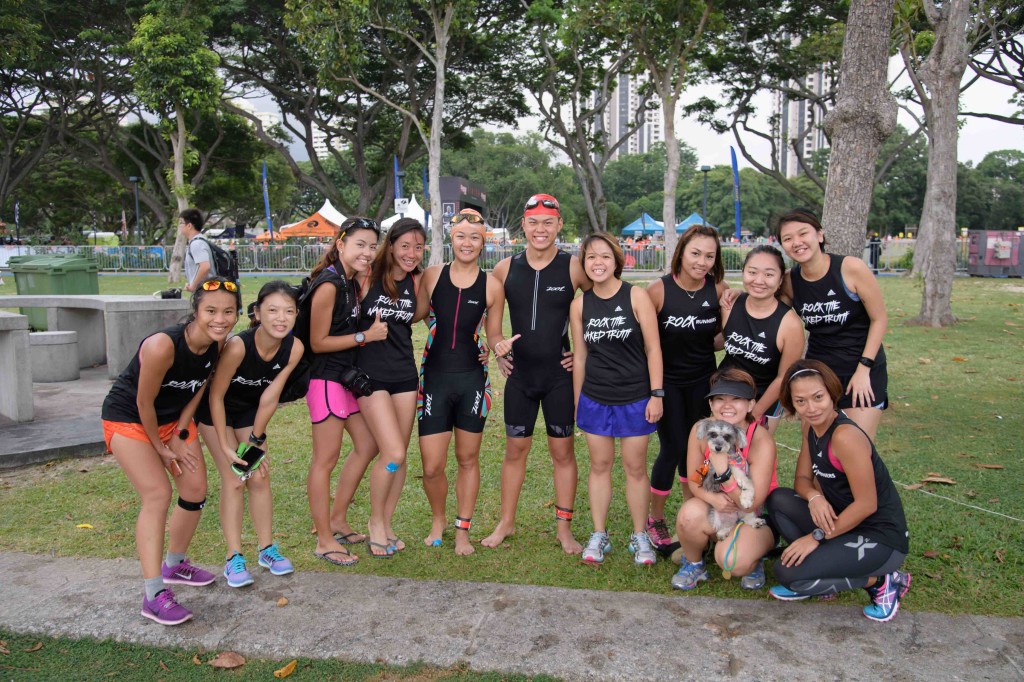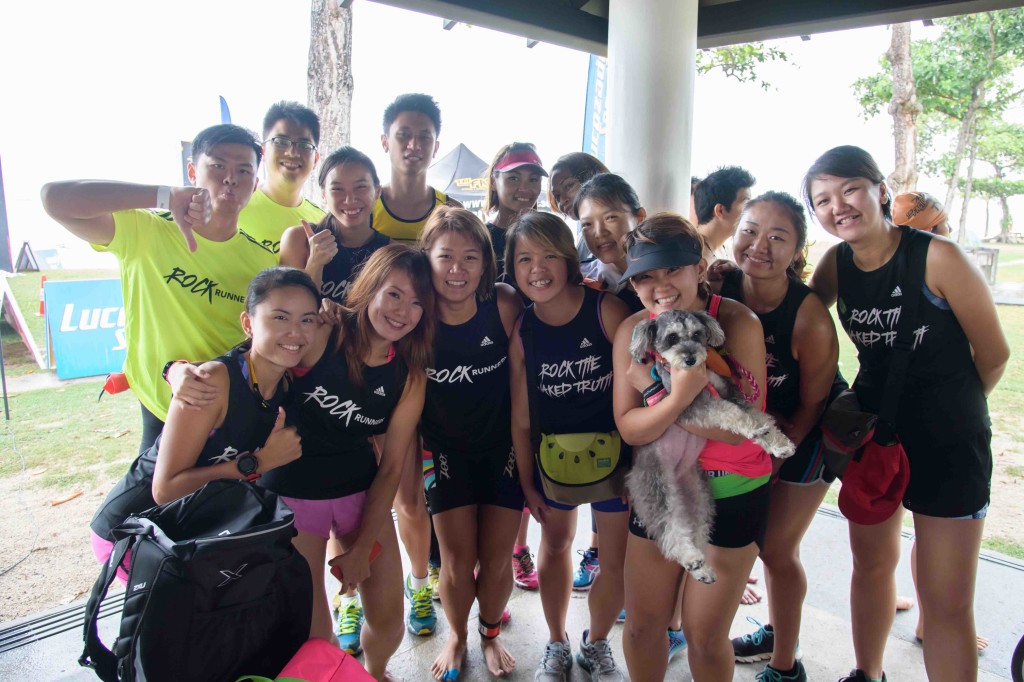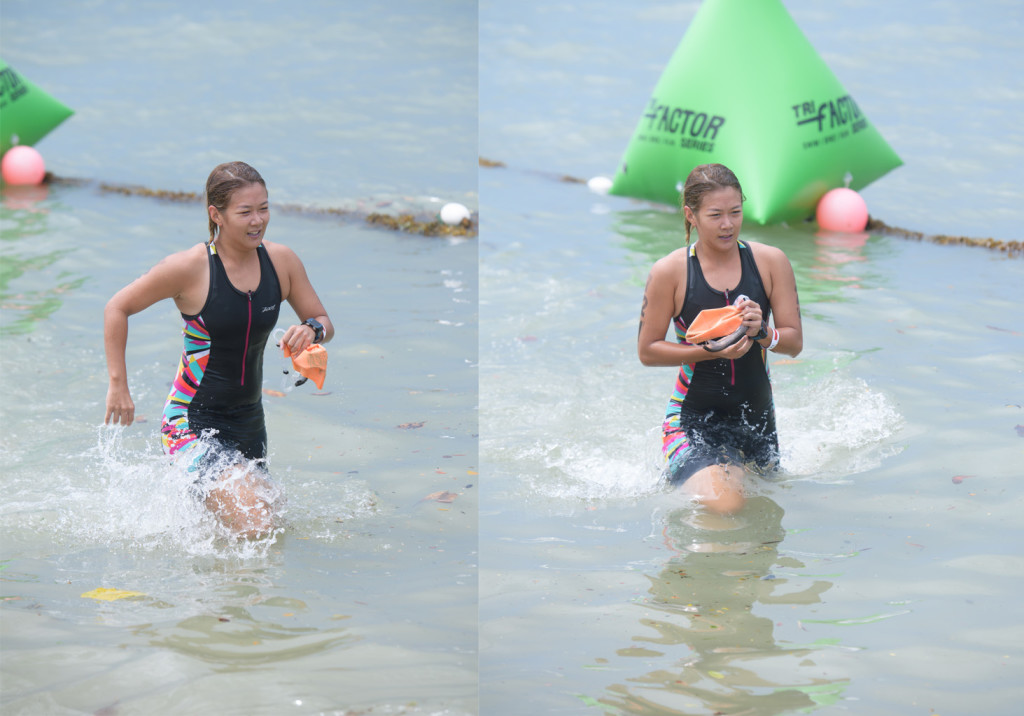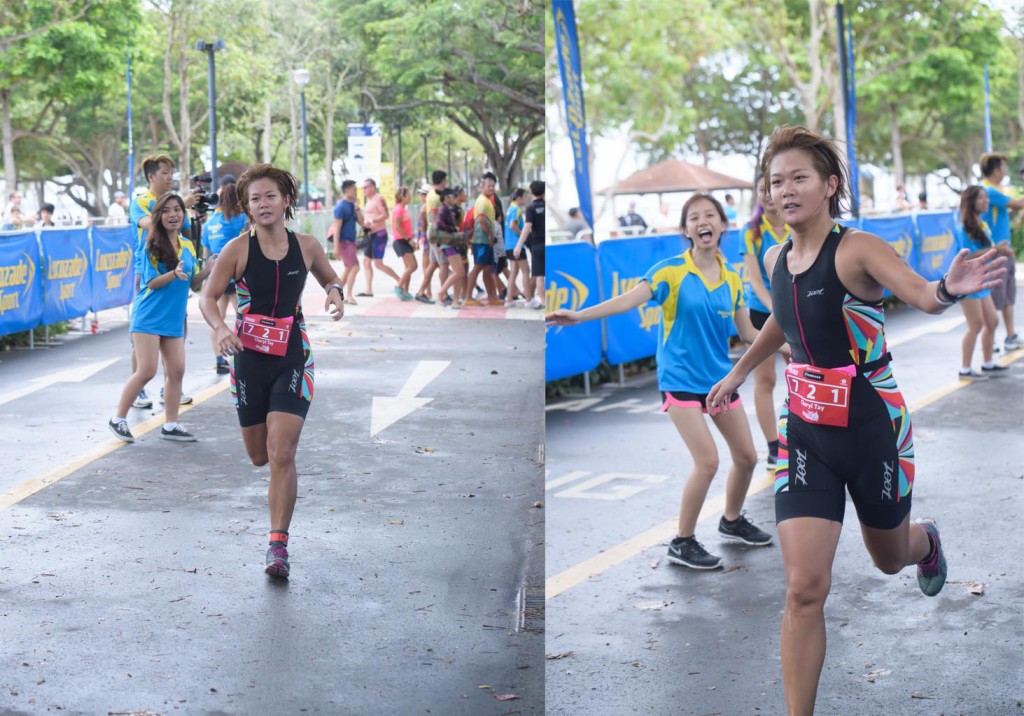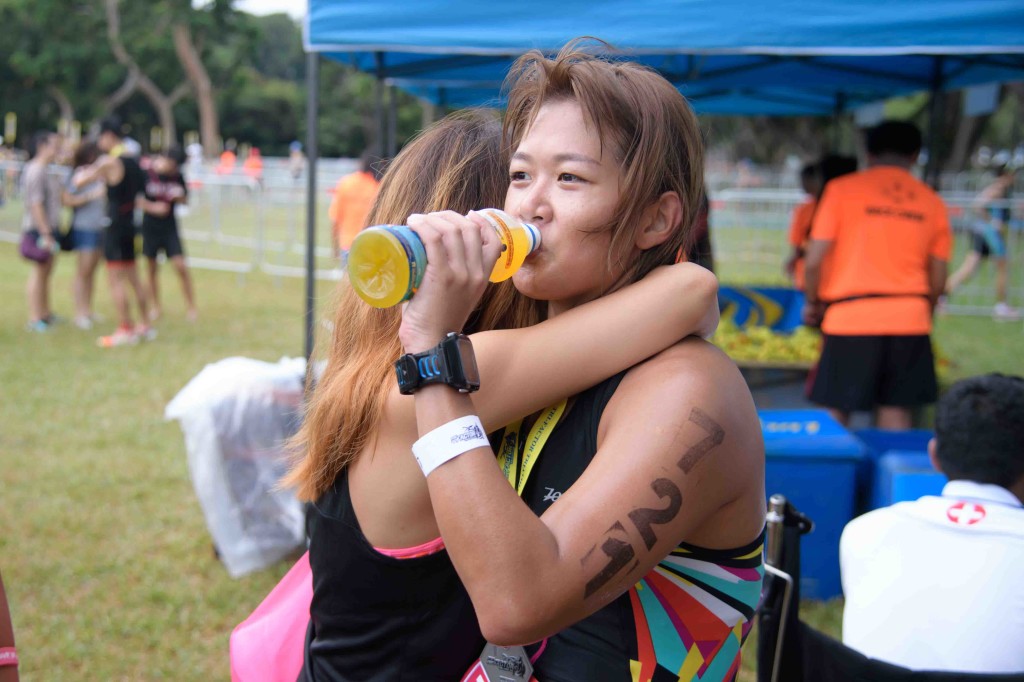 WHAT A DAY.
I've been talking about this race – the TriFactor Triathlon – for months now and I was really looking forward to it. I woke up with some pre-race jitters and I was excited (as well as a little nervous) to chiong my first Olympic Distance triathlon – a race I've been waiting for and one that would have marked a significant turning point in my life.
The race was at East Coast Park Angsana Green, a stone's throw from my place, so I cycled over, as the first rays of light started to come up over the horizon. The race venue was already buzzing with activity and I proceeded to set up my stuff in the transition area, taking deep breaths while keeping a slight frown on my face, trying to visualise the race. I made sure I had everything lined up nicely, before I went to take a warm-up swim in the sea.
The tide was low and I could see all the rubbish and debris floating in the murky water – discarded bottles, sanitary pad wrappers, empty potato chip cans and more – but I dived in anyway, cringing. The sea floor was full of sharp items and I was trying to tread carefully and not sink too much into the slimy sandbed. Unfortunately, I got cut by something and I found a bleeding gash on my right big toe.
My precious #ROCKfamily was there to support me, on an early Sunday morning (bless them), and they were quick to help me wash, dry and dress the wound. The first wave flagged off and I started to feel butterflies in my stomach – this is it, THIS is it.
Alas, the weather decided to play tricks on us and after the second wave was flagged off, the threateningly dark skies opened up and unleashed a rainstorm upon us. The adrenalin slowly faded out of my veins, as I watched the overcast sky continue to tease with flashes of lightning and rumbles of thunder. I just wanted to race so badly and I couldn't help feeling the disappointment creep up from behind my spine.
After standing around for two hours with no update on the race suspension, I was beginning to think it's time to go home. Some competitors had already packed their things and left. But no, I want to do this, I need to do this. Finally, a decision.
The race will restart, but as an aquathlon instead, so there will be no bike leg (due to safety reasons). However, for the Standard distance category (which is me), the swim will only be one loop of 750m instead of 1.5km because some of the competitors (from the first two waves) had already completed their swim.
It was a little confusing but I had to get my head back into race mode after all that delay. I went back to my transition area to shift some things around, wistfully looking at my poor bike that had to sit in the rain for two hours and not get its share of glory today. A quick dip in the sea (that was at high tide now) and it was time to rock and roll.
Off we went and I thought I got a good start to the swim, but as we progressed, I found myself slipping back. A little discouraged, I just did what I could and I finished the entire swim in freestyle. Just four months ago at my sprint triathlon, I swum breaststroke for half the distance so this is improvement.
Feeling somewhat bummed from the swim, I shrugged it off and focused on the run next. The first 2.5km was sluggish as I couldn't get the legs going, but I felt my engine warm up and as a friend said to me before, "Just run for your life." Which I kinda did. I picked up the pace and I just ran and ran and ran.
Stitches started to plague me towards the end but I just wanted to finish, especially when I know I have my beloved #ROCKfamily waiting for me, cheering so loudly for me. So I crossed the finish line with a 10km time of 56 min (according to my watch) and I'll take that. I'll freaking take that.
Not the race that I was looking for today, but it is what it is and we just make the best out of what we are given under changing circumstances. Less than 100 days to my next big adventure… It's game on, baby!
HUGE thank you to my cheerleading squad from Rock The Naked Truth – I think we can get a prize for being the loudest kampung. Coming out so early on a Sunday and sitting through the delay with me – I am touched beyond words. You guys mean everything to me. We race as one.
Also thank you to Running Lab for kitting me up with Zoot and ON Cloud, Work Life Balance for 'loosening' me up before the race and everyone else who has shown me your love. You are in my thoughts today.