BMW Asia is set to unveil BMW M235i Coupé on February 28, 2014.The BMW M235i Coupé is a high-performance model in the premium compact segment, propelled by the most powerful petrol engine developed so far for a BMW M Performance Automobile vehicle. Powered by a six-cylinder in-line engine with BMW M Performance TwinPower Turbo technology, the BMW M235i Coupé comes with a maximum power output of 326hp and maximum torque of 450Nm, with the ability to sprint from 0-100km/h in 4.8 seconds.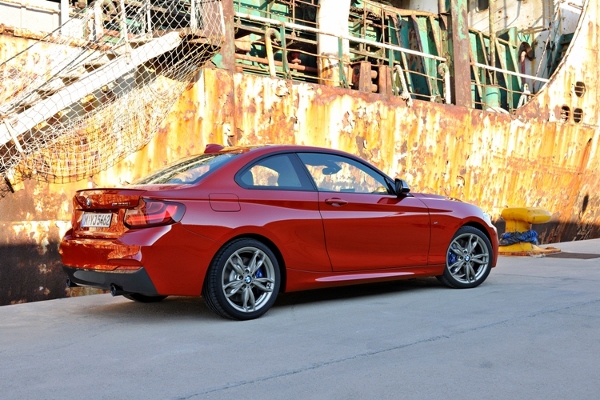 The new '2' badge designation offers a clear distinction between the BMW M235i Coupé and the BMW M135i Hatch. Further, the vehicle concept of the BMW M235i Coupé offers handling properties that are defined by impressive agility and precision, which is the result of extensive modifications made by BMW M GmbH engineers to the components involved in maximising the car's sporting ability.
More information here: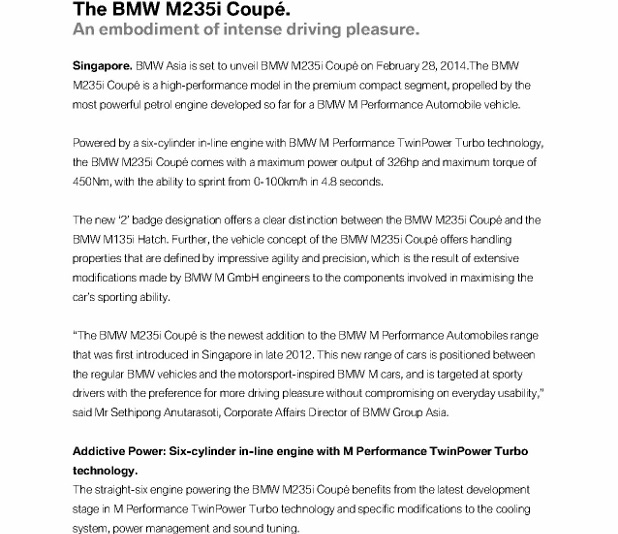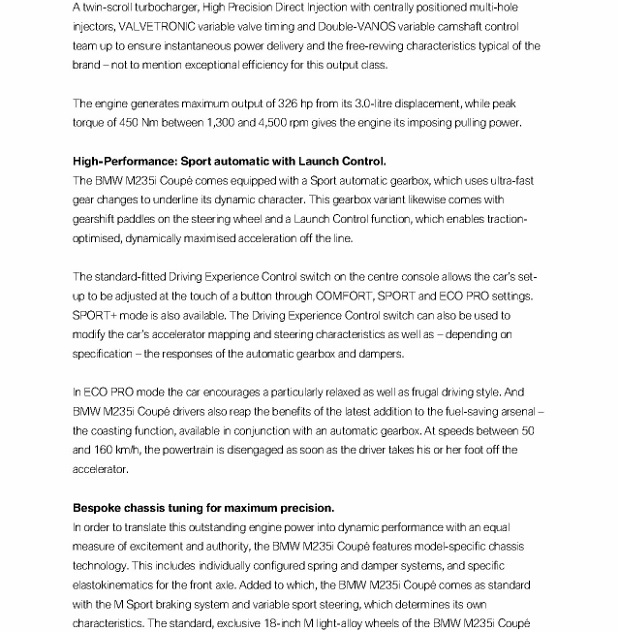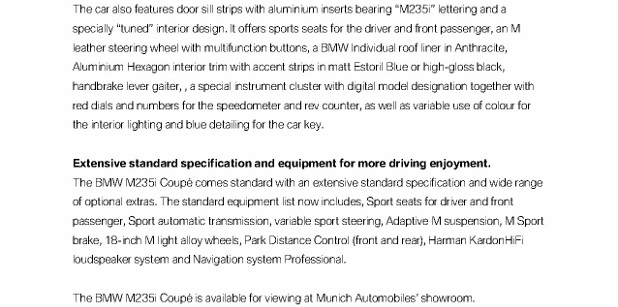 *Sorry, the correct price is S$253,800.