The Majestic Horse Collection by Rolls-Royce Motor Cars has been launched. The Collection is a limited number of Bespoke Rolls-Royce Ghosts inspired by classical interpretations of the horse in traditional Chinese art. The cars present a contemporary re-imagining of the traditional Chinese representation of the horse in beautifully hand-crafted marquetry to the dashboard and embroidery to the headrest and cushions. The exterior is exquisitely finished with horse motif, hand-applied to the twin coachlines. This collection is aligned with the Chinese Zodiac, Year of the Horse, in 2014.
The convergence of two key themes of this highly auspicious year can be seen in the dashboard's hand-crafted marquetry. In traditional Chinese cultures, an 'element' is celebrated in conjunction with an animal. For the first time in over half a century, the element 'wood' and the horse are marked in the same year.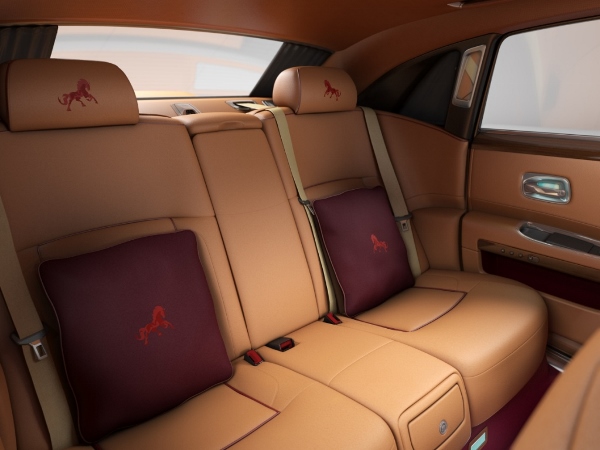 The creation of the Majestic Horse Ghost follows a period of exceptional growth in demand for Bespoke personalisation in Asia – commissions from China are up 103% year-on-year, whilst an increase of 69% has been observed in the wider Asia-Pacific region. This limited series of motor cars perfectly marries Chinese artistic tradition to the very best in contemporary British automotive design.
Deliveries to customers of the limited Majestic Horse Edition Ghost are expected to commence from Q2 of 2014.