Audi Weekend Driveaway Adventure 2014 to Kuala Lumpur first of a series of four driveaways
Audi Singapore customers embarked on an urban escapade to the cosmopolitan Kuala Lumpur on a two-day one-night Audi-inspired adventure
Part of Audi Singapore's effort to surprise and delight Audi owners through myAudiworld
myAudiworld, Audi Singapore's customer privilege platform, has launched a series of Audi Weekend Driveaway Adventures. The first one was held from 19 to 20 July 2014, where over 30 Audi Singapore customers and their cars went on an urban escapade to Kuala Lumpur for a two-day one-night Audi-inspired adventure. The next two Driveaway Adventures in 2014 will be gastronomical journeys to Desaru and Tangkak.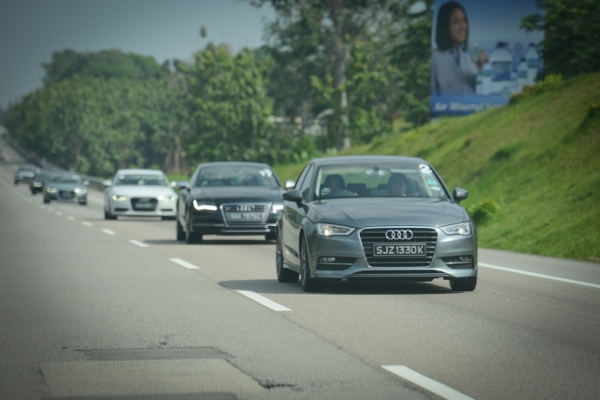 Exclusively available to Audi owners, myAudiworld is a personal gateway to the premium Audi lifestyle which reflects the same sense of progression and innovation synonymous with the brand. With a suite of handpicked rewards, bespoke events, and essential Audi information, myAudiworld brings customers into the exciting world of Audi. Customers are granted access to one-of-a-kind experiences within the realms of fashion, culture, gastronomy, sports and motorsports.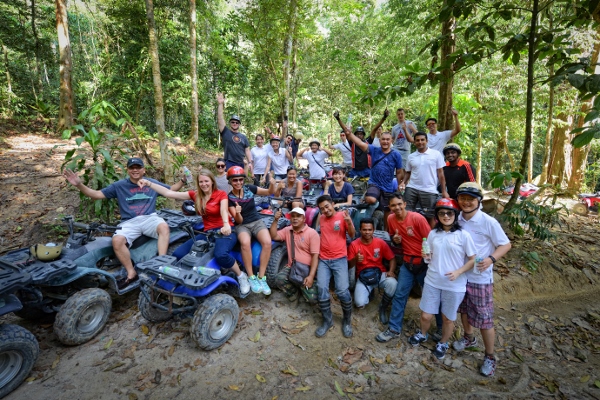 Beyond rewards and event engagements, Audi customers can leverage myAudiworld to keep up to date with the latest Audi news, as well as manage the maintenance of their Audi cars with access to service records, direct appointment scheduling, and tips for keeping the cars in top condition.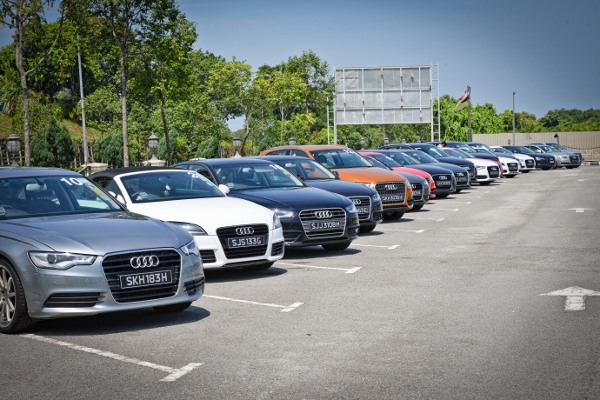 From reserving front row seats at talk-of-the-town fashion events to participating in the world's largest amateur golf tournament, Audi works to define memorable customer experiences, including:
· Audi Fashion Festival: Get up close with leading fashion designers in this annual showcase honouring creativity and sophistication. Customers will receive exclusive access to the gala event, Audi Red Carpet Night, which is the curtain-raiser for the Audi Fashion Festival.
· Audi classics: Share the true essence of Audi through major arts events and renowned international productions, including Shakespeare in the Park.
· Audi quattro Cup: Participate in the Audi quattro Cup, one of the largest amateur golf tournaments in the world. The Singapore leg of the Audi quattro Cup has come to be a regular fixture in the local amateur golfing calendar. Look out for the 2014 edition, as the event tees off in September. Coaching experiences from local golf professional, Quincy Quek are also available to members.
· Driving Experiences: Test driving skills and put some of the world's fastest cars to the test in challenging conditions and landscapes around the globe.
· Dining: Step into a world of exquisite dining and epicurean experiences that will leave a lasting impression.
· Wine Tasting: Tantalise the palate with immaculate wine, champagne and whisky tastings.
· Cooking Experiences: Learn the culinary techniques of renowned chefs with hands-on instructions.
· Comedy Shows: Be entertained by some of the best stand up comedians in our exclusive live showcase.