I have never gone for Muay Thai lessons before, but the idea of going for a three-day camp at Sor Vorapin Boxing Gym was too enticing to resist. Hence, in a group of eight, we headed over to Bangkok in mid-December for some boxing time!
Prior to the camp, I had a little Muay Thai introduction with my previous trainer Kelvin Teo so I wasn't entirely new to it, but after going through four sessions in two and a half days, I would suggest getting somewhat of a Muay Thai foundation before you go for the camp.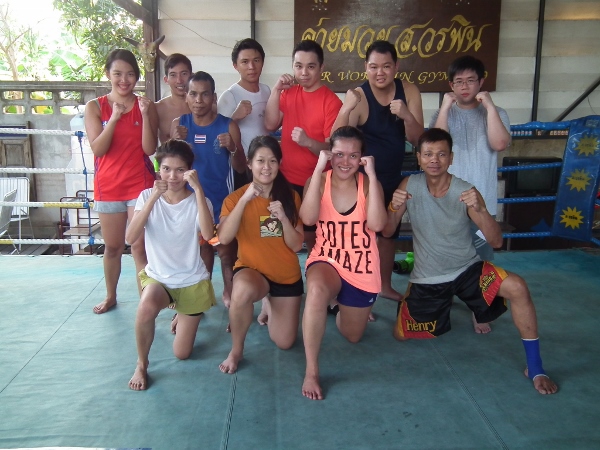 Going in a big group is fun, with your friends sweating it out alongside you too. Flying in via AirAsia to Don Mueang Airport, we took a cab to Sor Vorapin, which is located somewhere behind a muddy swamp. (AirAsia is the only airline from Singapore that flies to that airport in Bangkok.)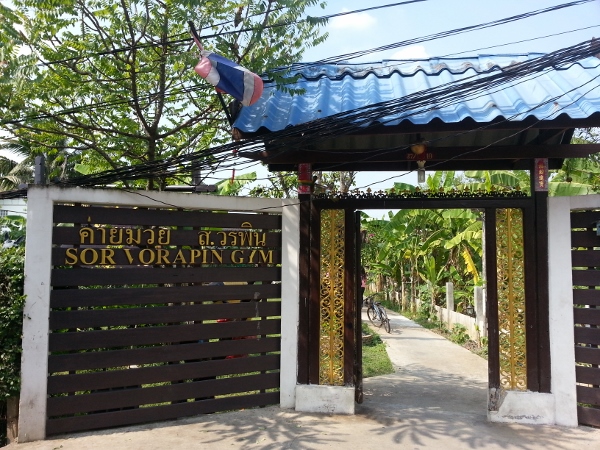 The weather was really cooling in Bangkok this time, unusually cool, but I'm not complaining! We got in around lunch time, so we off-loaded our bags in our rooms before walking out to get some food. The rooms are very simple and there is even air-conditioning (you can opt for cheaper rooms that come with fans). There are also shower facilities BUT there is no hot water!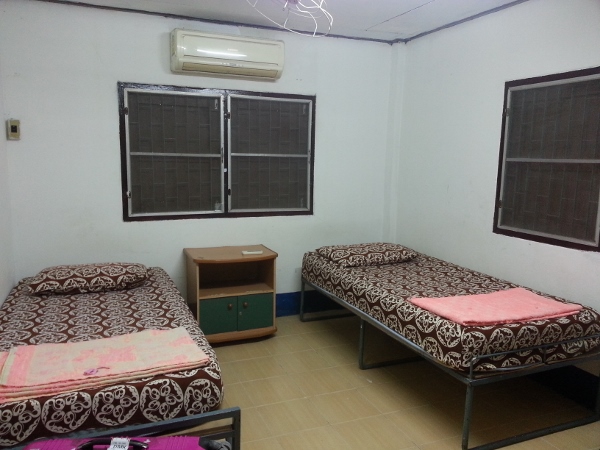 There were two training sessions a day – once in the morning at 9am, another at 3pm, each session lasting two hours. They provide hand wraps and gloves if you don't have your own, but I would suggest getting your own for hygiene purposes.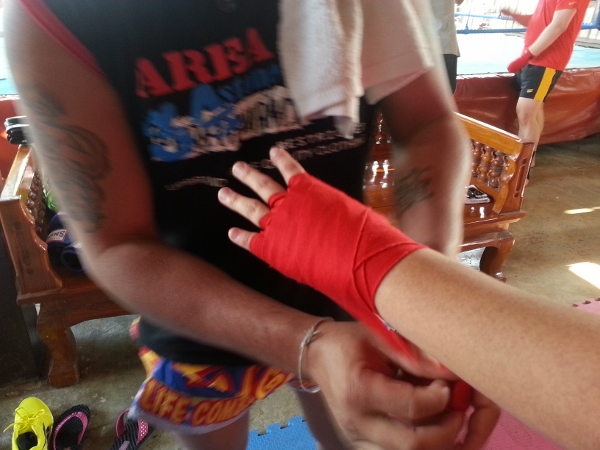 The session will start with warm-up, then shadow boxing, before we took turns in the ring.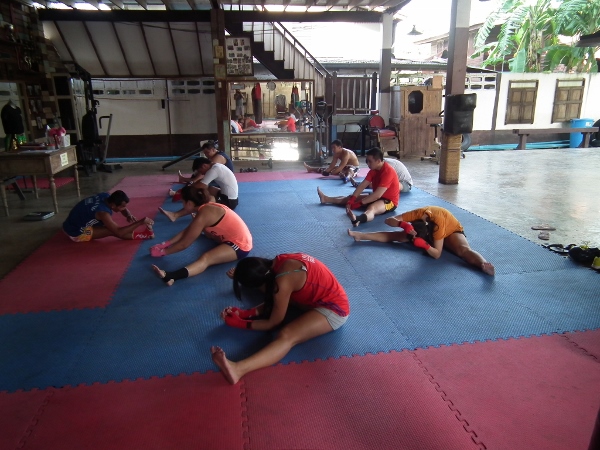 We were on the mats, which is fine, BUT there is a lot of dog fur on the mats. The dogs aren't stray and they live at the gym, but they often run out to the swamps to play, so I'm not sure how clean they really are?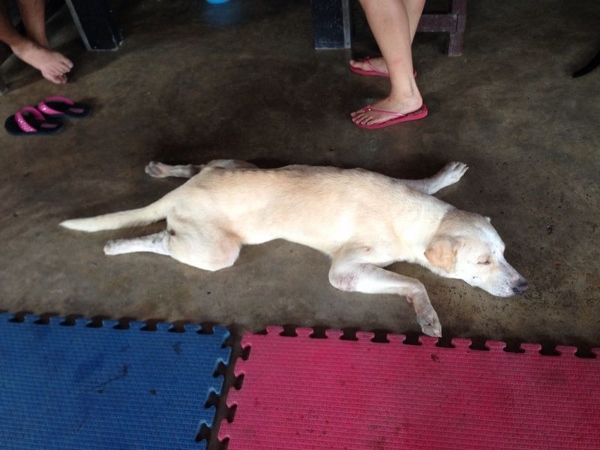 There were three instructors altogether, so three of us could be in the ring at a time.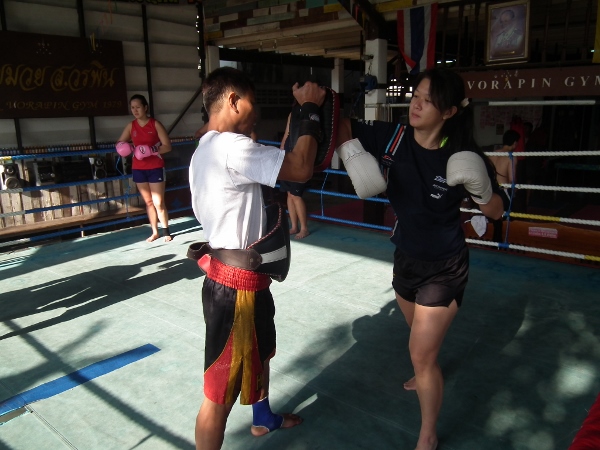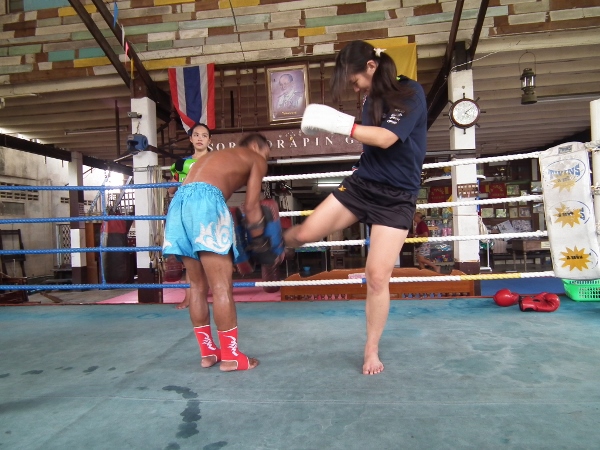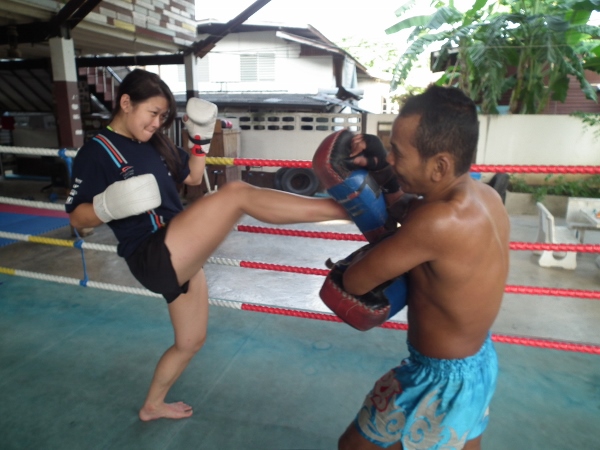 The rest of us on the ground will just practise with the bags.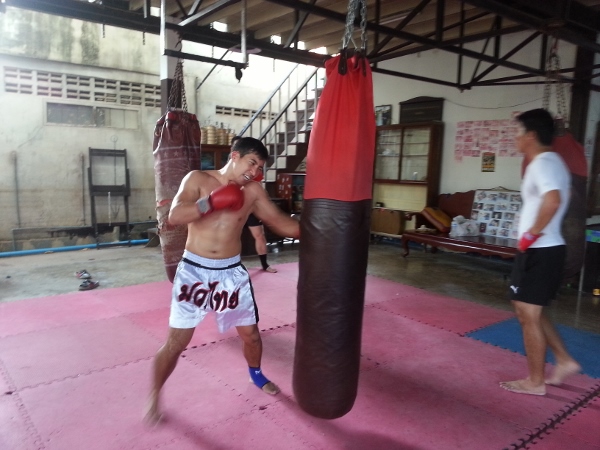 At the end of session, there will be more shadow boxing and some exercises like sit-ups or push-ups, before we cool down and stretch.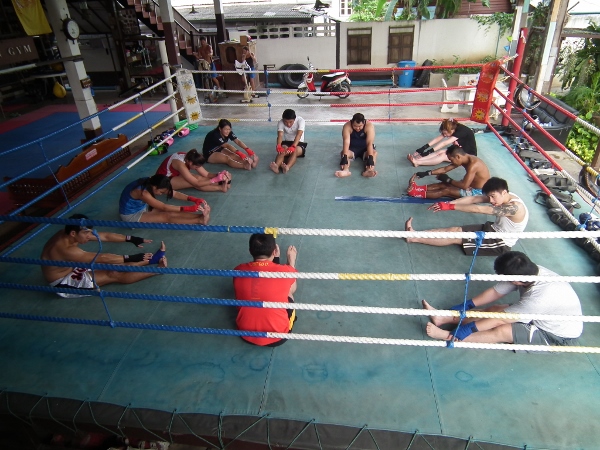 During one of the training sessions, we had an "external visitor". A centipede came crawling onto the mats and the instructor got stung while trying to kill it. His thumb was swelling so bad and bleeding, so we pooled money and asked him to go to the doctor. O_o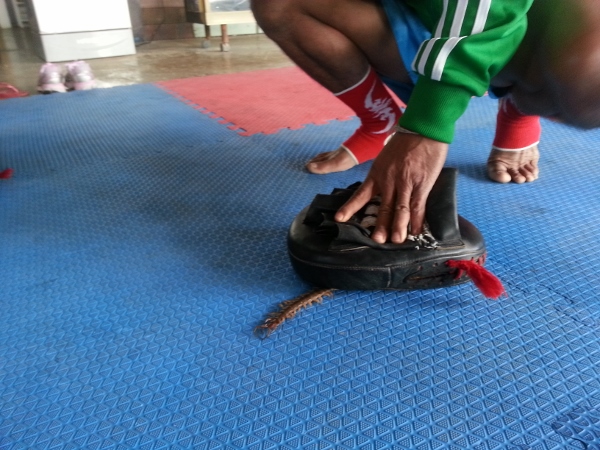 Two meals are provided a day – one after each training. By the time we are done with the first training it's almost noon and by the time we are done with the second training it's dinner time. If you are hungry, you can always walk out to get street food or get snacks at the various convenience stores (incl. 7-Eleven). The meals are all homecooked Thai-style, yummy!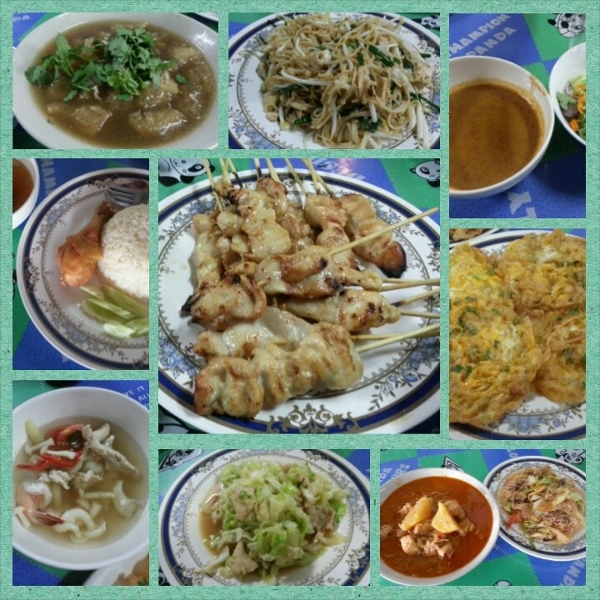 We did a total of four sessions over three days, which is just right I feel. There is almost nothing to do between sessions so it might get a bit boring, but if you have friends with you the time will pass faster. At night you can take a cab out to drinking spots if you want.
To my delight, there is a fitness corner with rusty dumbbells and barbells.
Since we were in training mode, I did two 20-minute HIIT workouts after each Muay Thai training session. Crazy I know!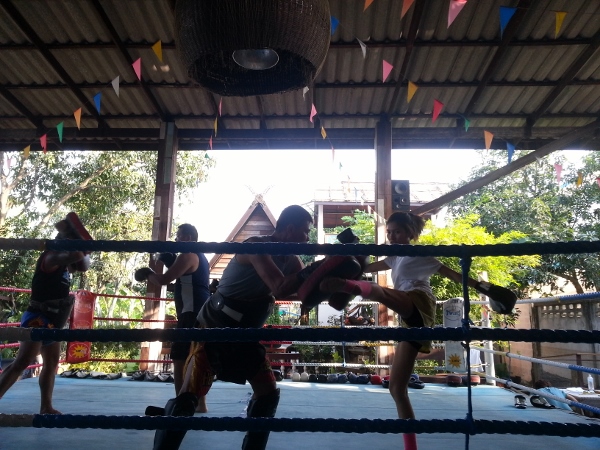 In case you were wondering, it's USD 40 a day or two training sessions, two meals and an air-con room. Pretty reasonable!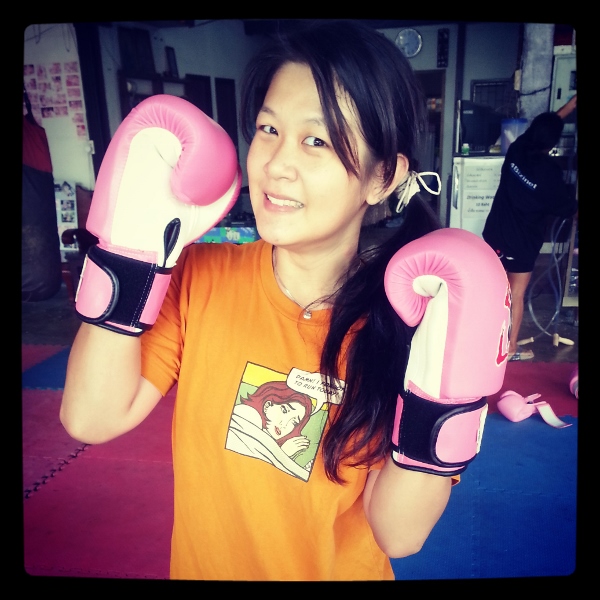 I would want to go back for a Muay Thai camp again, but I want to try other gyms. Also, I will probably go for Muay Thai lessons back home so that I have more knowledge and will be able to enjoy the camp better.
PLUS, I got my pink gloves!