In mid-November, ExxonMobil officially launched its Mobil 1 Car Care Network with 38 Mobil 1 car care outlets islandwide. Giving drivers convenient access to premium car maintenance services with quality products and service, the Mobil 1 Car Care Network is supported by Mobil 1, world's leading synthetic engine oil. Equipped with a complete set of maintenance software and hardware facilities, drivers will receive quality lubricants and excellent  service from a team of highly-qualified mechanics.
One of its outlets, Juzz for Cars, was chosen for the launch event, giving members of the media a superior car care treatment and sharing of some top car care tips.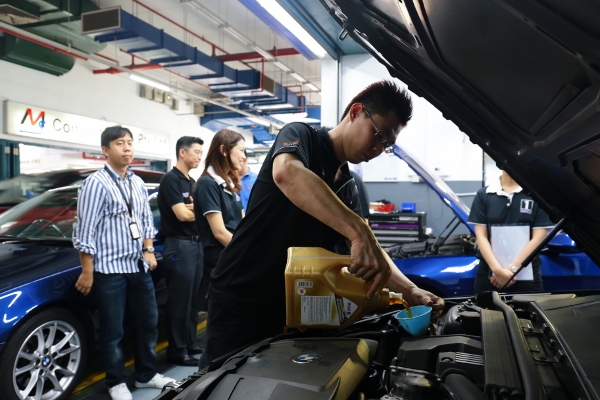 Some examples of tips:
Air-conditioning temperature should not be set any lower than 20 degrees so as not to overwork the cars compressor.
Brake fluid tank, radiator tank and power steering tank should be checked once a week to ensure there is sufficient fluid inside to keep the engine running at optimum.
Signs to tell battery life is low – reduced music volume from the radio, dimming of headlamps and interior lights, difficulty in cranking while starting.
A humming or rattling noise could indicate a sign of wear on wheel bearings or control arms.