Mercedes-Benz has emerged as Singapore's best-selling car brand in 2013, according to figures released by the Land Transport Authority (LTA). Mercedes-Benz sold 3,871 units of new cars last year, allowing the luxury automaker to claim top spot.
"We are proud to clinch the title of Singapore's top car brand of 2013. This clearly shows that we are on the right track towards our goal of becoming the global number one premium automaker by 2020, and reaffirms our position as a premium automaker of legendary vehicles," said Mr Wolfgang Huppenbauer, President & CEO of Mercedes-Benz Singapore.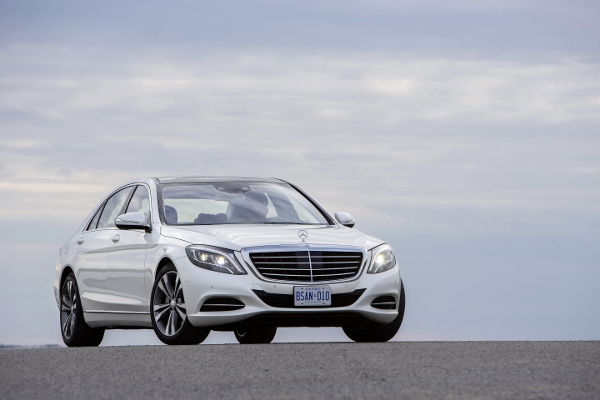 "In 2013, we charged ahead especially in the premium and luxury segment. We put a true top model on the road with the new E-Class, and again delivered on our promise to build the best car in the world with the new S-Class. We have also set out on a path of conquest with the launch of two new additions to the brand – the new A-Class and the sporty CLA coupé," added Mr Huppenbauer.
The A-Class and CLA, part of the marque's New Generation Compact Car (NGCC) strategy, opened up new chapters in the premium compact segment, as these models signify the new dynamism of the Mercedes-Benz brand as it paves its way toward becoming a more vibrant and progressive brand.
Last year also saw the launch of the highly-anticipated A 45 AMG and CLA 45 AMG as the first compact cars to receive the bespoke AMG treatment.
Meanwhile, Mercedes-Benz enjoyed similar successes on the global front in 2013. With sales of 1,461,680 vehicles last year, Mercedes-Benz delivered more cars to customers than ever before. The successful year for Mercedes-Benz ended with the highest December sales in the company's history.
The Stuttgart-based premium brand increased its sales in all regions, and likewise emerged as the best-selling premium brand in 2013 in key markets such as Germany, the US, Japan and Australia.
In 2014 the company expects additional sales momentum from the full availability of the CLA and the new E- and S-Class in all markets. In Singapore, Mercedes-Benz continues its product offensive in 2014 with the launch of the new GLA, which will join its stable of popular compact class models, and the new C-Class to continue the momentum the brand is experiencing.