Last Sunday, Goodyear launched the Assurance TripleMax, which features the latest HYDROGRIP Technology® designed for maximum grip, and hence maximum assurance.
Designed for mid-sized passenger vehicles, the new Goodyear Assurance TripleMax tire is developed to provide drivers' shorter braking distances, particularly when driving in the rain.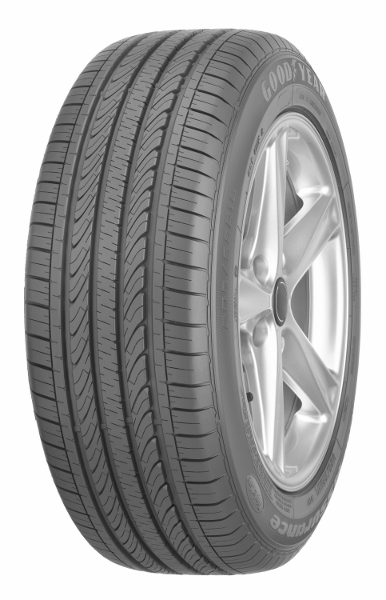 HYDROGRIP Technology® provides maximum wet grip through an innovative new tread compound, maximum control via a larger surface area contact patch meaning there is more rubber on the road, and maximum braking ability by way of biting edges with large block elements. All of this combined results in a more comfortable ride and increased peace of mind.
Goodyear's proprietary HYDROGRIP Technology® in the Assurance TripleMax allows drivers to reduce braking distances by more than 2 meters on wet roads.
HYDROGRIP Technology ® is a combination of the following three elements:
1. Maximum Wet Grip: An innovative functionalized polymer tread compound with improved molecular bonding gives the Assurance TripleMax the extra edge to take grip to a whole new level on wet and dry roads.
2. Maximum Control: Larger surface area contact and optimized pressure distribution on key block elements on the Assurance TripleMax tire improves rubber contact with the road, giving drivers' improved braking.
3. Maximum Braking Ability: Equipped with biting edges with large block elements, the new Assurance TripleMax has an increased road contact area for better traction when braking.
In addition to significantly increasing grip and shortening braking distances, the Goodyear Assurance TripleMax was also developed with two other key consumer needs in mind; a high level of tire durability and an increase in fuel savings.
Giving drivers that extra mile with added protection and increased longevity, the Assurance TripleMax is reinforced with Dupont™ Kevlar®, which is used in military grade equipment. This lightweight material maintains stiffness and strength even under high temperature conditions when the tyre is in motion.
Goodyear's Fuel Saving Technology™ in the Assurance TripleMax also lets drivers go further for less and reduce emissions, saving up toS$530/265L worth of fuel over the life of the tyres. This is achieved by reducing the tyre's rolling resistance – basically, the lower the rolling resistance of a tire, the less energy the car needs to push it forward.
The Goodyear Assurance TripleMax is available in 14″ to 17″ rim diameters and in multiple sizes.