Caltex® and People's Association Share in the Dreams of 150 Children from Less-Privileged Background at the 'Caltex PAssion for Kids' 2014 Closing Ceremony

The 'Caltex PAssion For Kids' 2014 programme provided 150 children from less-privileged background the opportunity to improve their academic knowledge, gain social skills, increase self-confidence and develop good teamwork.

The workshop component of the programme concluded on 25 May 2014; and featured an inaugural two-day residential camp at the National Community Leadership Institute NACLI campus. One hundred and fifty participating beneficiaries were selected through the People's Association's (PA's) eight Teens Network Clubs (T-Net Clubs) as well as students (from eight schools) under the Ministry of Education Financial Assistance Scheme.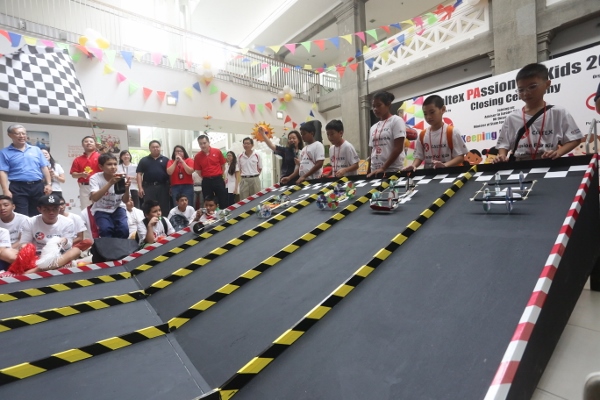 More information here: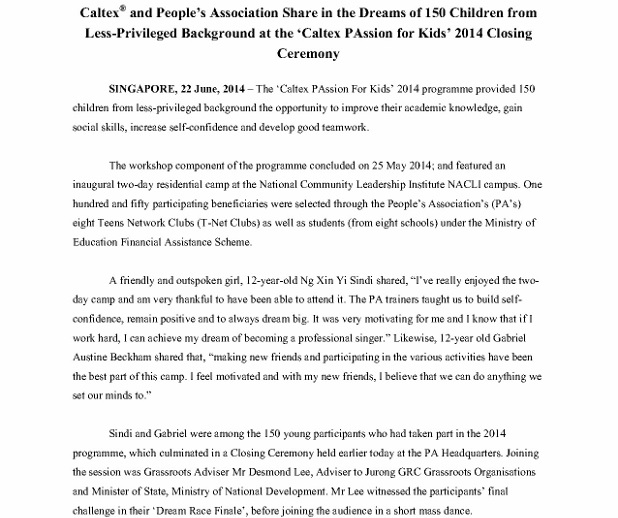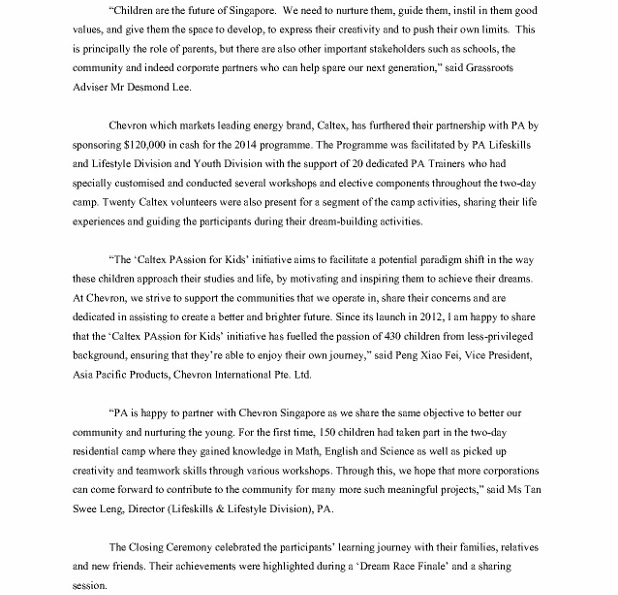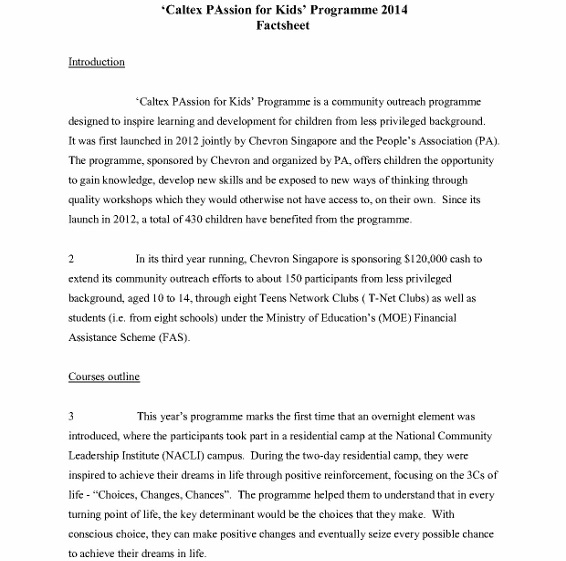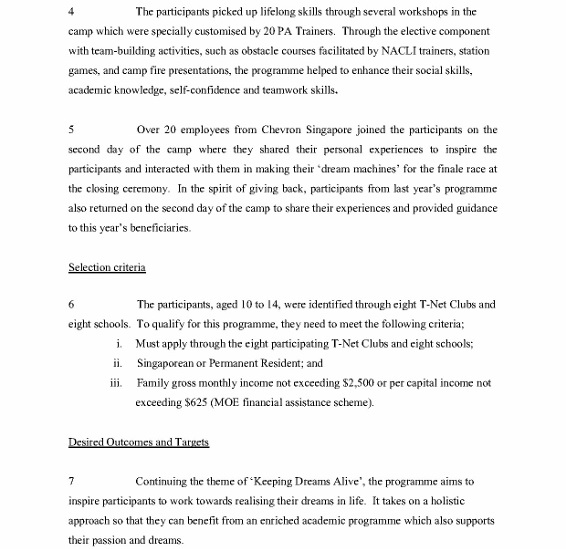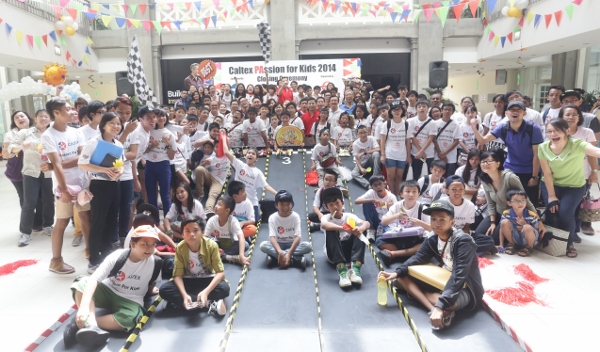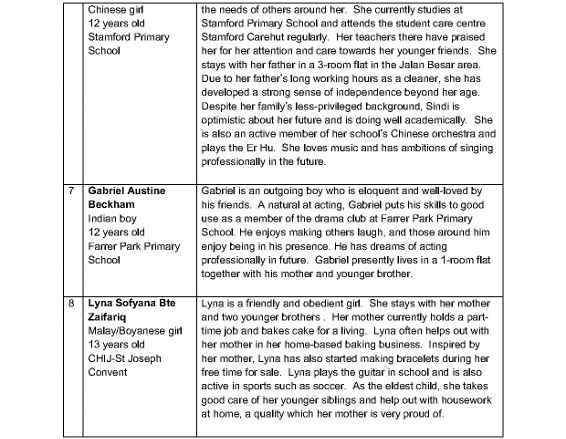 Related articles