Delivery of the BMW i8 will start in June 2014, beginning with customers from 

main European markets

.
Thanks to BMW eDrive in plug-in hybrid configuration, key improvements to the BMW i8 include a better average fuel consumption of 2.1 litres /100km and CO2 emissions of 49 g/km.
Performance and fuel economy specifications further improved
Real life fuel consumption reaches small-car level
World's first production car with innovative laser light technology
With the completion of the development work and final preparations for production at the BMW Group plant in Leipzig, the launch of the BMW i8 approaches its peak. Delivery of the first customer cars will start in June 2014, beginning with the main European markets. Beforehand, special public events will be held in various regions all over the world to meet the enormous interest in the BMW i8. For this purpose BMW i agents will be equipped with separate demonstration vehicles. The start of series production of customer vehicles will commence in April. Customers have already been able to place pre-orders for the BMW i8 in all major markets since autumn 2013. However, demand for the BMW i8 is already exceeding the planned production volume during ramp-up.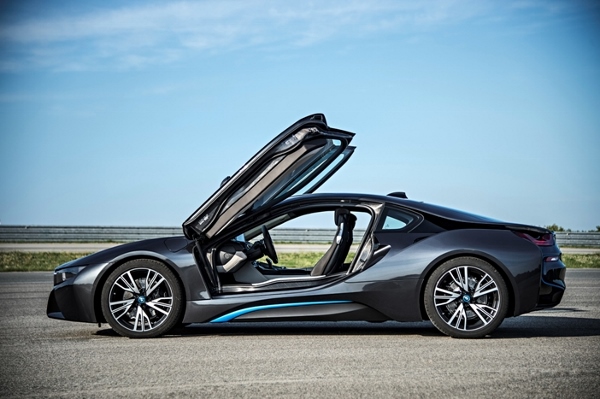 More information here: