Audi Singapore designs unconventional city driving experience to encourage safe driving
Today, Audi Singapore launched a driving initiative with a unique twist, a test drive challenge that features the opportunity to improve driving skills. This event would take place over four days and the dynamic driver experience is in the form of a refresher course. This is open to the public and emphasises the importance of vigilant safe driving techniques.
Targeting the challenging conditions of an urban drive landscape, the test drive event is held at *SCAPE. Participants who have signed up with Audi Singapore will take on the challenge of safe city driving in the Audi A1 Sportback, Audi A3 Sportback and Audi Q3. Drivers will manoeuvre through a parallel parking course, crank-course, S-course and a test drive in the city.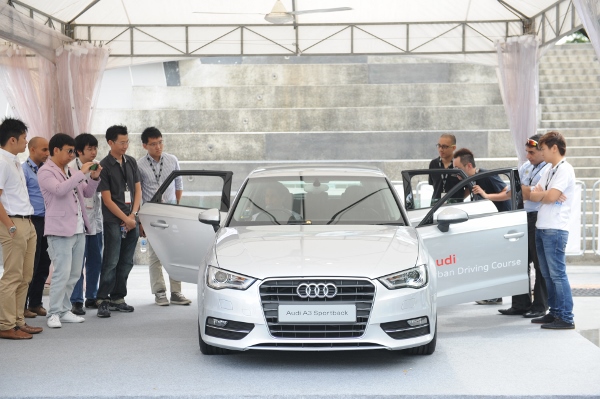 Spearheading this urban test drive challenge is ex-Formula One driver and Audi ambassador, Alex Yoong. Alex along with a team of instructors will be on site to demonstrate and provide helpful tips to participants throughout the challenge.
"The basics of driving safely and effectively in the city are not that different from lapping a racing circuit. With the challenging stations we have at the event, we want drivers to again pay attention to the necessary skills and aptitude, and to enjoy the range of Audi cars," said Alex Yoong.