By Chris Zahar
Every year, fighters from all over the globe enter the ONE Fighting Championship (ONE FC) cage to achieve their dreams of mixed martial arts (MMA) stardom. Some of these brave men and women lose their first match, while others manage to win their debuts but not the audience's attention and fancy. However, there are few that snatched victories on their debut with such speed, dominance and excitement that they forged their legacies before they could so much as think about their second match.
This list is dedicated to these special few:
1) Igor "Lionheart" Svirid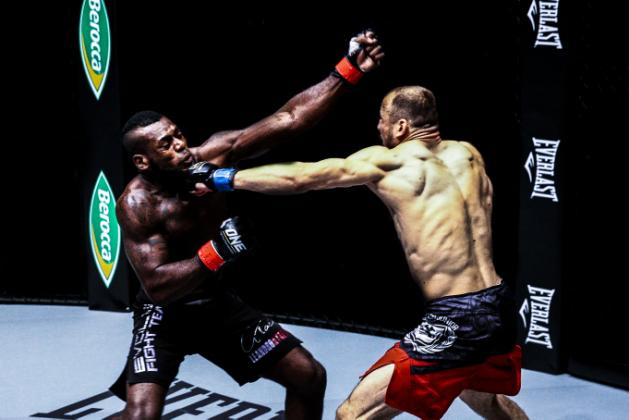 Kazakhstani middleweight Igor Svirid earned his well-deserved spot at the top of this list by doing it in a matter of seconds. That's right – we are talking about 17 seconds here. The 28-year-old made his ONE FC debut at November's ONE FC: BATTLE OF LIONS and it literally took him longer to make his way to the cage than it took him to finish his opponent Leandro Ataides to become ONE FC'S first Middleweight World Champion.
Ataides was no pushover too.
The 33-year-old five-time Brazilian Jiu-jitsu (BJJ) world champion not only trains at one of Asia's most elite gyms, Evolve MMA, but had finished both of his previous ONE FC fights via first-round knockout.
Unfortunately the stars were not aligned in Ataides' favour at ONE FC: BATTLE OF LIONS.
Ataides was about to throw a jab when Svirid responded quicker and rocked the Brazilian with a left jab to the chin. Ataides bounced right back to his feet, but Svirid swarmed him with a series of hooks that knocked him flat onto his stomach, bringing the fight to an immediate halt.
2) Marat "Cobra" Gafurov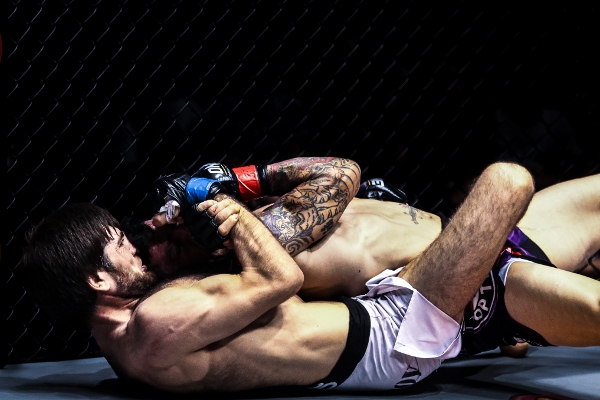 The Russians have indeed been invading the Asian MMA scene. Two of them have made successful and explosive ONE FC debuts, giving the fans much to remember. Marat Gafurov is the first of these two. The 29-year-old remains undefeated and extended his streak to 10 consecutive wins after making Rob Lisita suffer at his hands during their main event bout at ONE FC: ROAR OF TIGERS.
The 31-year-old Australian was still reeling from an unexpected loss via rear naked choke to Eric Kelly at ONE FC: WAR OF DRAGONS and promised to make up for it at the expense of Gafurov. As always, Lisita pulled no punches, frequently taunting and insulting his Russian opponent.
Well, it was Gafurov who got the last laugh. When Lisita made the mistake of leaning down to dodge a punch, Gafurov cracked him in the face with a kick and pounced on his back before Lisita had the chance to get back up. Though the Campbelltown bad boy put up a valiant effort, he just could not shake the Russian off and was forced to submit to a rear naked choke in just 1:08 minutes.
3) Timofey Nastyukhin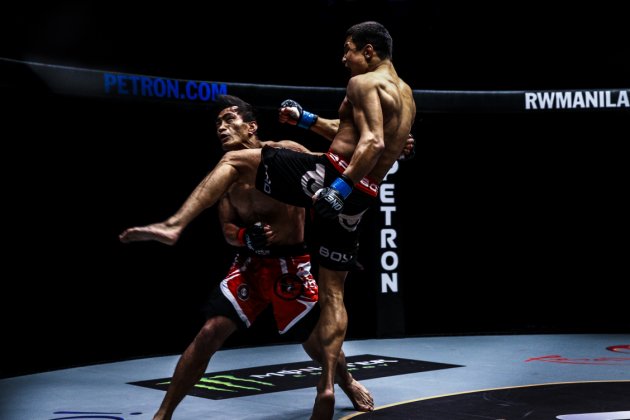 The other Russian that left the 20,000-strong audience at ONE FC: WARRIOR'S WAY in jaw-dropping awe was Russian Top Team's Timofey Nastyukhin. The 25-year-old Novokuznetsk native came in with strong credentials, winning his last seven fights via first-round stoppage.
True to his word, he did not let Filipino hometown hero Eduard Folayang break this streak when they met in the cage at ONE FC: WARRIOR'S WAY. Nastyukhin had the cards stacked against him actually – he was fighting one of the top lightweight contenders on his home turf. Clearly, none of that mattered to the ferocious Russian who took control of the fight early, before knocking Folayang out with a flying knee and a kick to the head of the grounded Filipino.
4) Rob "Ruthless" Lisita
Rule #1 for any of you featherweights heading to ONE FC: do not make yourselves the objects of Rob Lisita's revenge. That is a lesson Yusuke Kawanago learnt the hard way when he and Lisita made their debuts at May's ONE FC: RISE OF HEROES.
The 31-year-old Japanese beat Lisita two years ago at Legend FC 10. Lisita, however, wrote his opponent's win off as a "gift" and promised history would not repeat itself at ONE FC: RISE OF HEROES.
The Australian made good on his word. In just 30 seconds after the two touched gloves, Kawanago lay helpless on the canvas as Lisita rained heavy lefts and rights down on him until the referee called the match.
5) Luis "Sapo" Santos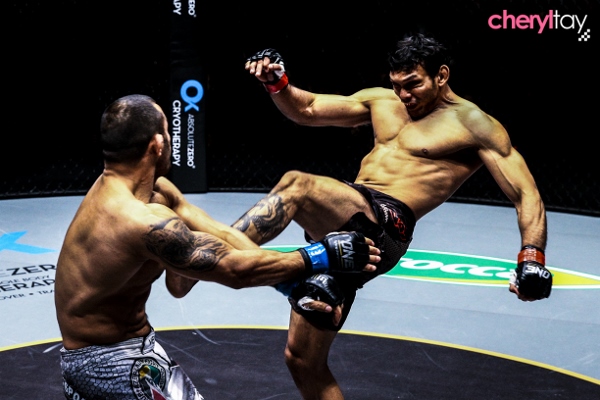 To have 71 fights across 15 years is a lot, even for an MMA veteran. And of these 71 fights, 61 of them are wins. Coming into ONE FC with such an intimidating record, Luis Santos is definitely a force to be reckoned with. Fighting Azerbaijani welterweight Bakhtiyar Abbasov – who was defeated on his ONE FC debut by current ONE FC Welterweight World Champion Ben Askren – Santos made sure he lived up to his reputation when he drove his knee through Abbasov's ribs and convincingly took the win.
6) Koji "The Commander" Ando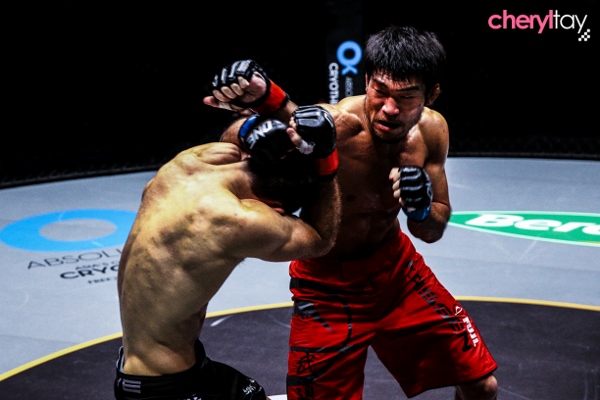 It's hard to hold a winning streak and it's even harder to watch it break, but that is the fate Brazilian lightweight Rafael Nunes had to endure when he fought Koji Ando for their ONE FC debuts at ONE FC: WAR OF DRAGONS.
In the co-main event of the night, Nunes' 10-fight undefeated streak was broken by the 29-year-old Japanese. The fight had started out slowly, but when Nunes shot for a single-leg takedown, the fight swung in Ando's favour. Ando took his downed opponent's back and after a brief struggle, secured a rear naked choke at 1:43 minutes into the first round, shattering any hopes the Brazilian had of getting an 11-fight winning streak.
7) Ben "Funky" Askren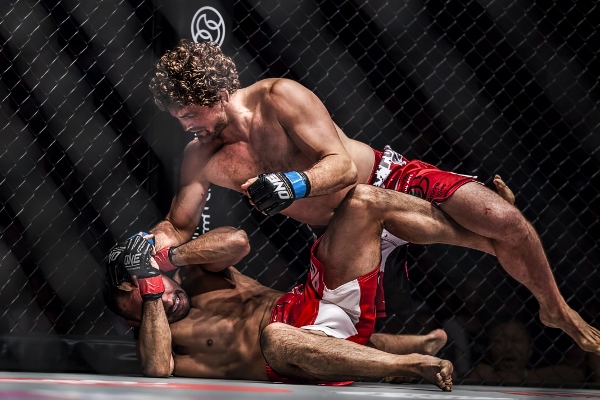 Every fight seems like a breeze for Ben Askren. Hence, it was no surprise when the 30-year-old American strutted into his ONE FC debut and snapped the 10-fight winning streak of Bakhtiyar Abbasov at the main event of ONE FC: HONOR AND GLORY.
Though Abbasov hit Askren with an early takedown, he played "right into the spider's trap" (as Askren later put it). Askren is after all a world-class wrestling ace. He quickly gained the upper hand and after pounding away at Abbasov for close to three minutes, Askren coiled himself around his helpless opponent and ended the fight with an arm triangle choke.
8) "Sam" Sung Ming Yen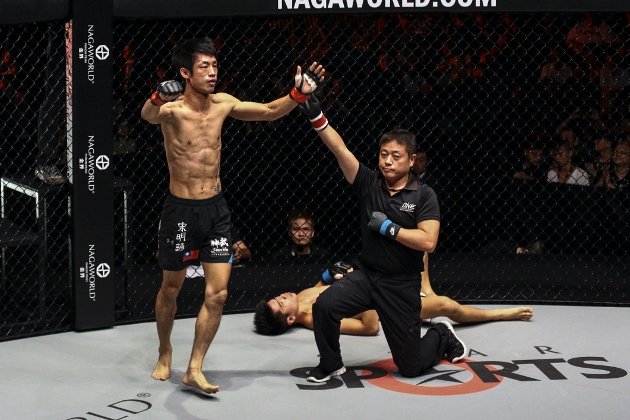 Taiwan made its presence known to the MMA world when it hosted ONE FC's first event in East Asia, ONE FC: WAR OF DRAGONS. Few experiences could have been more exciting than being a Taiwanese fighter on that card and even fewer could have been more exciting than dominating your opponent. But that is exactly what happened when Sung Ming Yen made his ONE FC debut against Singapore's Nicholas Lee in front of his ecstatic home crowd.
Less than seven seconds into the first round, Sung tossed Lee over his hip and pounded away at him. Lee struggled back onto his feet but was immediately thrown to the ground again. The Singaporean made the curious mistake of keeping his neck bent and unprotected while Sung clambered for the full mount. The Taiwanese bantamweight then took advantage of his opponent's exposed neck and choked him into a submission in just over a minute of the first round.
9) Fransino Tirta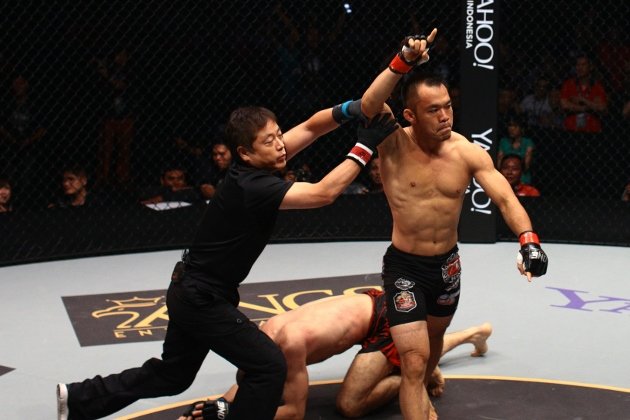 For Indonesian MMA veteran Fransino Tirta, the old saying about dynamite coming in small packages could not be more appropriate. Still undefeated after 16 fights, nine of his 13 finishes have come in the first round. Tirta made his ONE FC debut at ONE FC: ERA OF CHAMPIONS against Egyptian Top Team fighter Sami Amin.
Both fighters felt each other out in the first round, but when Tirta managed to get his arms around Amin, the fight shifted in the Indonesian's favour. Tirta wrestled Amin to the ground and forced the Egyptian onto his stomach. He then snaked his arm around Sami's neck and forced him to tap in a matter of seconds.
10) Amir Khan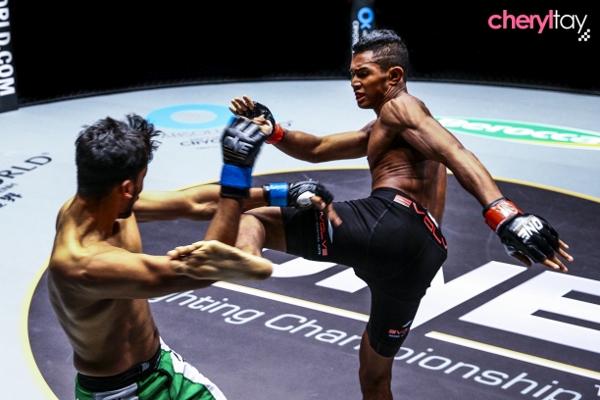 Amir Khan is only a teenager. When he made his debut at ONE FC: RISE OF THE KINGDOM, he proved that youth could triumph over experience by beating his seasoned Malaysian opponent Jian Kai Chee.
From the time the first bell rang to the end of their fight, Khan put constant pressure on Chee. He repeatedly backed Chee up against the cage with flurries of punches, took him down with a hard double leg and eventually ended the fight with some solid ground and pound at 2:25 minutes of the first round.
*This was first published in FHM Upgrade Singapore and republished with permission.
 *Images by Cheryl Tay and Justin Ng